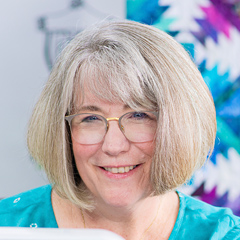 Binding Tips and Tricks
Colleen Tauke
Colleen shares her tips and tricks for binding, cutting, preparing, applying, and finishing a quilt. Whether you are new to quilting or a seasoned pro, these simple techniques can always be sharpened!
Get the free PDF about Binding Tips and Tricks now!
Do you also find yourself questioning your color choices? You're not alone. Our helpful free guide will teach you the fundamentals of color theory so you can choose your next color scheme with confidence.
Popular All Quilting Videos videos
Explore videos by Colleen Tauke