Contemporary Quilted Collage + DVD
Heather Thomas
In-depth Instruction; over 134 mins
On-demand video access anytime
Bonus downloadable PDF resources
Access to class Q&A
Available for purchase: $34.99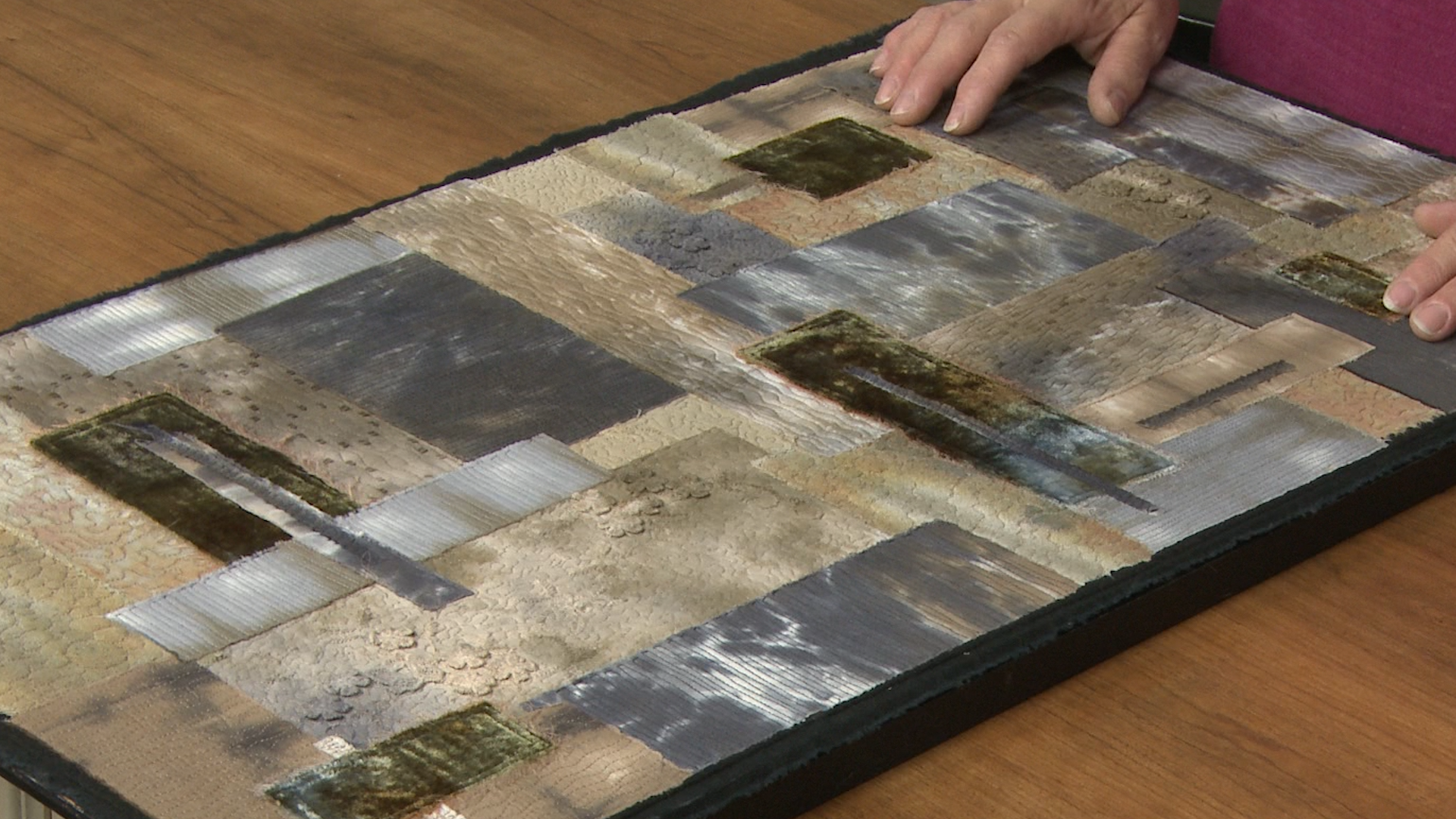 Session 1: An Introduction to Collage
7:03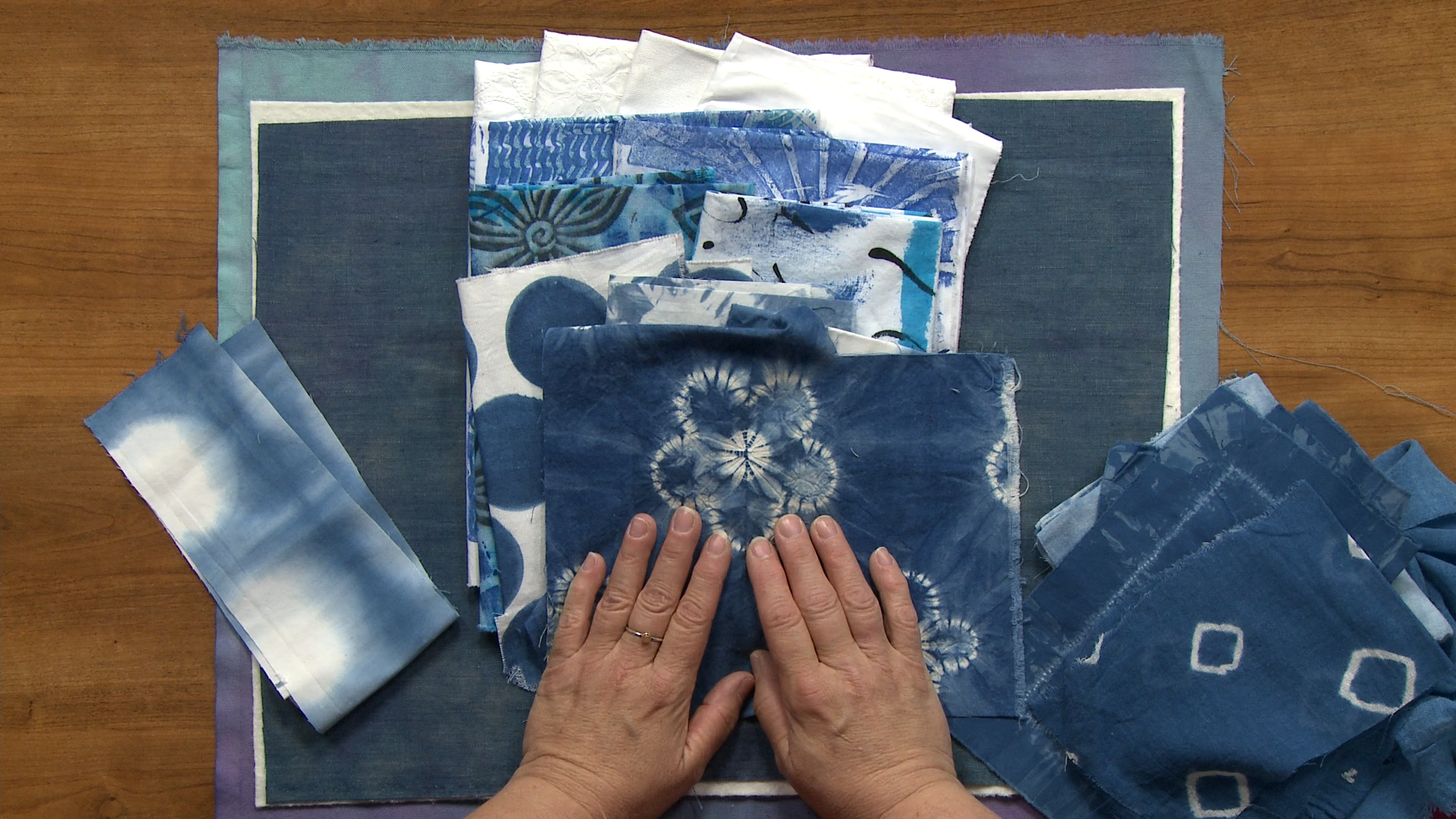 Session 2: Composition Basics & Fabric Selection
10:38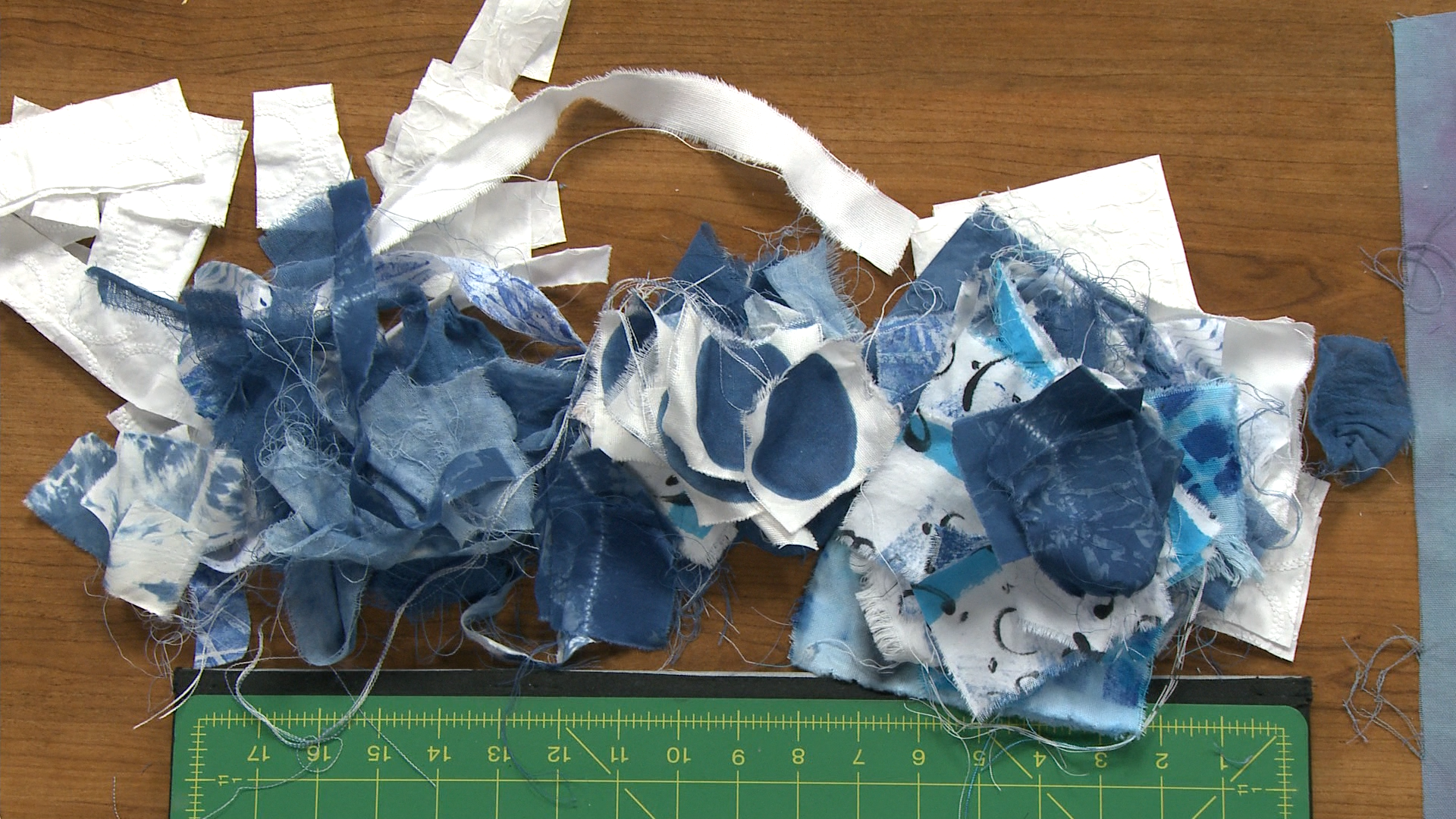 Session 3: Rip it Up! Cut it Up!
17:55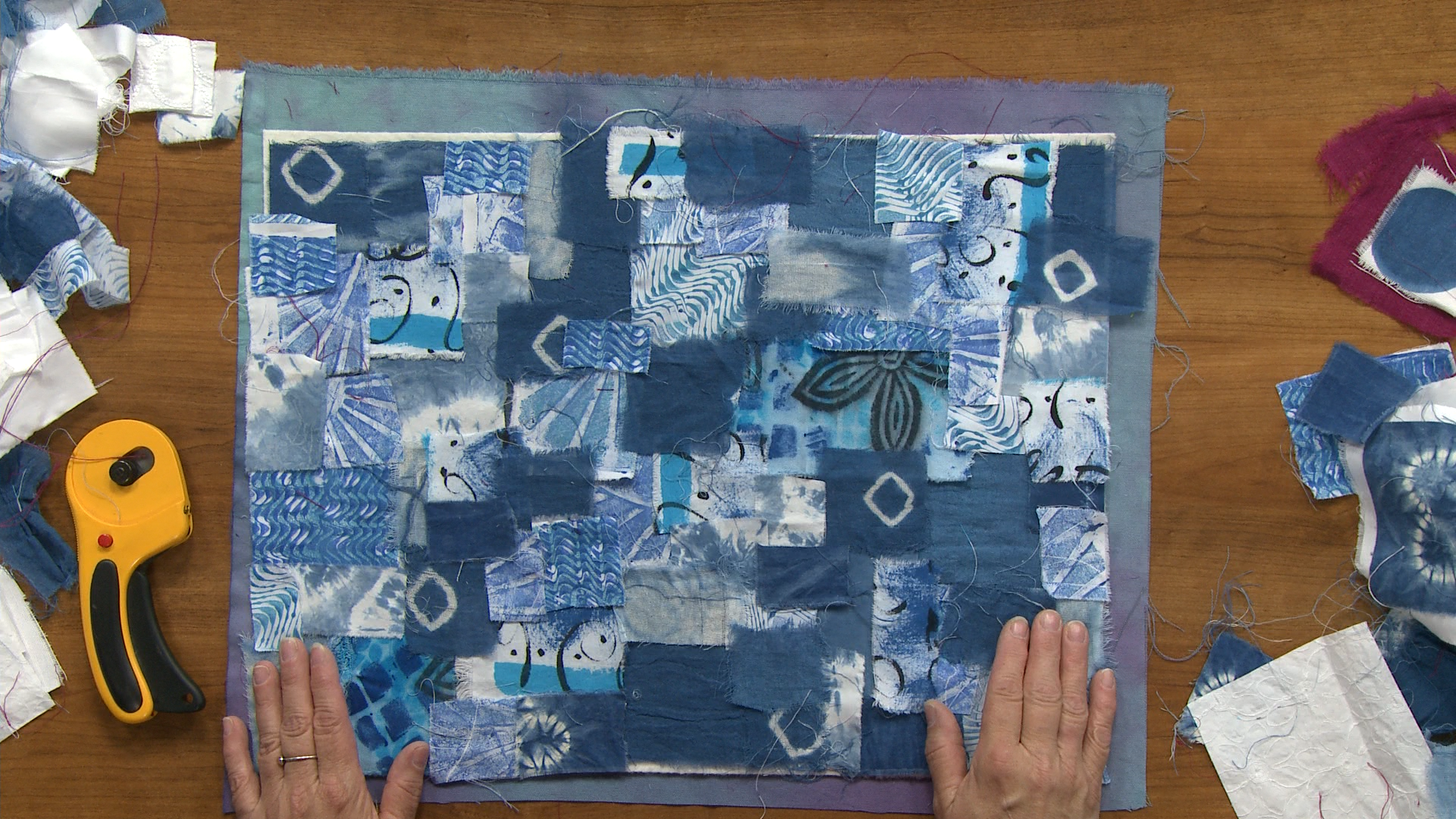 Session 4: Playful Layering
56:57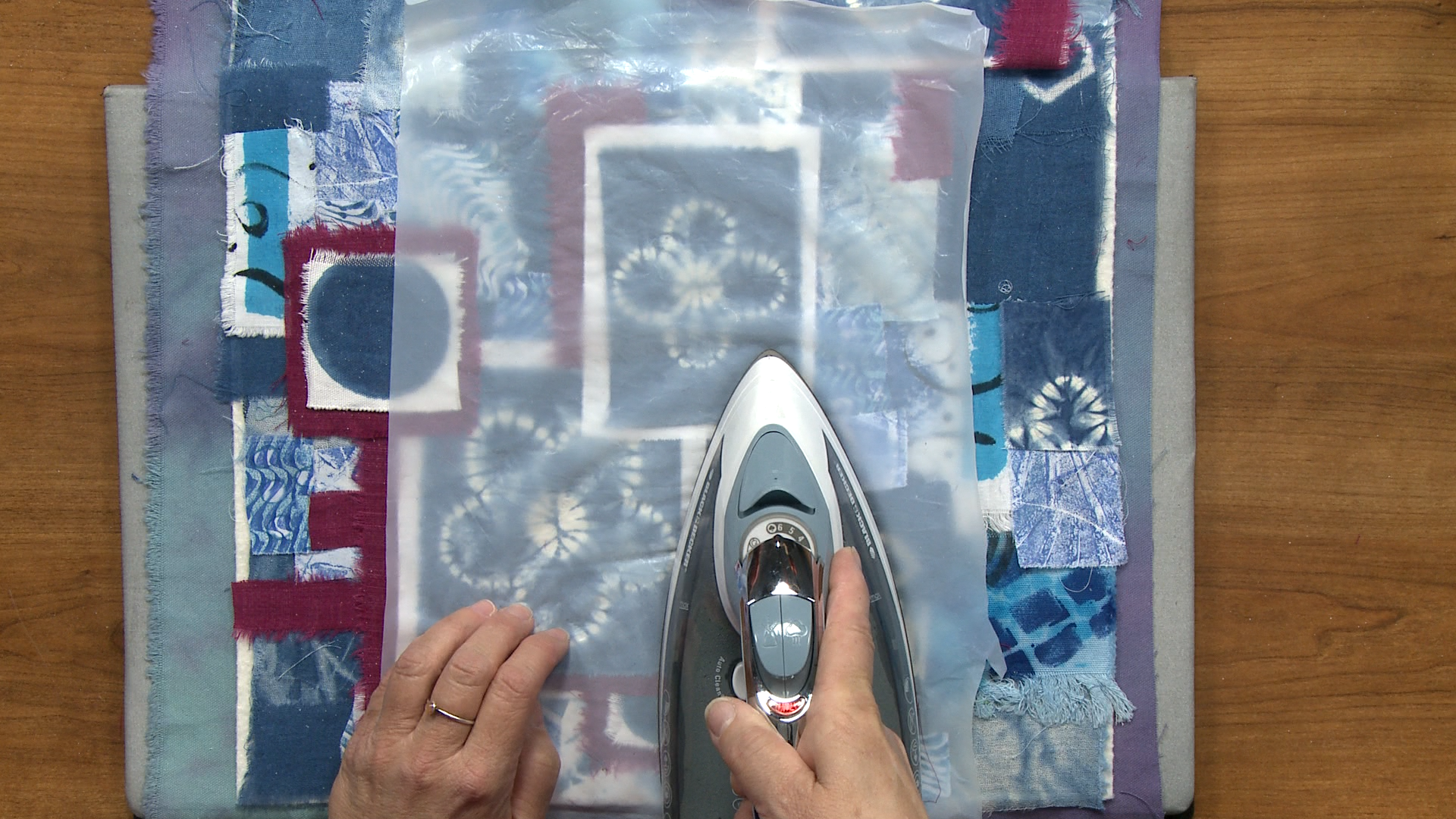 Session 5: Iron it Down, Baste it Up
13:59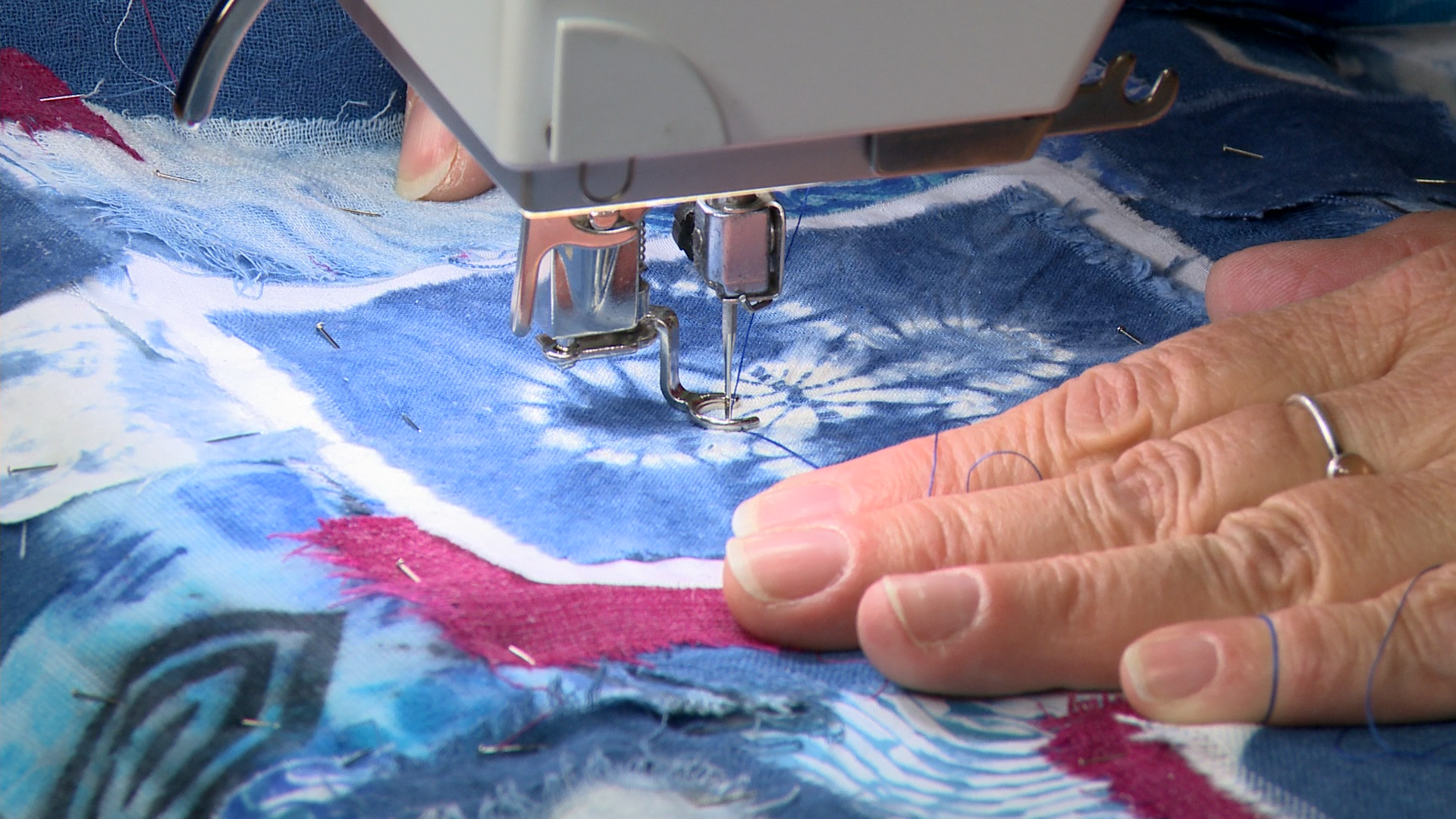 Session 6: Quilting Your Collage
26:44
Collage is a quick and simple way to create art quilts with lots of freedom. Freedom to change your mind and play!
The word "collage" comes from the French, "to glue" which is exactly how this technique begins. In this class you will learn the importance of composition, fabric selection and stitch design and how they all come together to make an attractive, finished art quilt.
Art quilter and author, Heather Thomas, will introduce you to the idea of using non traditional fabrics as she guides you through your fabric selection. Then she will discuss various types of iron-on adhesives to use as the "glue" in your collage. Next, while playing with composition, she will teach you all about using your selected fabrics to create contrasts, focal points and visual interest. Then she will help you understand how to choose machine quilting designs and varying stitch densities to bring out the best in your art piece while pushing back negative space. Finally, she will guide you through squaring up your quilt and provide you with several options for finishing the edges of your work.
If you're looking for a new, looser, more intuitive ways of creating, then take this class with Heather and give the art of collage a try.
NOTE: You'll receive this Class video instruction in two forms: As on-demand streaming video (in your NQC Account); and as a physical DVD, mailed to you.
Heather Thomas
Heather is a mixed media fiber artist with a passion for color and a dedication to teaching. After a decade of making original yet traditional work, she began venturing out toward art quilting, embellishments, and mixed media work. With more than 12 years of studying and teaching color and design under her belt, she wrote her second book, A Fiber Artists' Guide to Color & Design, which came on the heels of her very popular first book, Fabric Embellishing: The Basics & Beyond. In 2011 Heather was a guest writer for Quilting Arts magazine with a multi-part feature on Free Style Machine Quilting. She also participates in group and individual instructional DVDs produced by the Creative Crafts Group. You can visit Heather's blog at heatherthomasblog.blogspot.com.
Bonus materials available after purchase
How do I know what the Class covers?
Do I have to be a Member of National Quilters Circle to purchase a Class?
How do I purchase a Class?
How do I access/view my Class?
Do I have to take the Class right away?
Is there a limit on the times I can view my Class?
Can I view a Class on my tablet device or mobile phone?
How do I get access to the Bonus Materials for the Class?
Can I print out Class details?
What are PDF downloads?
Are there any system requirements to view the Class video content?
Why do you need my email?
Can I get a refund if I don't like the Class?
How do I contact National Quilters Circle?
Purchase Class
Purchase class and add to your personal library with on-demand video access.
Enjoy on-demand video access to this content anytime, anywhere for the one-time cost below.
You won't lose access, with or without an active current Membership
Contemporary Quilted Collage + DVD
with Heather Thomas
Contemporary Quilted Collage + DVD
Purchase this class for $34.99.