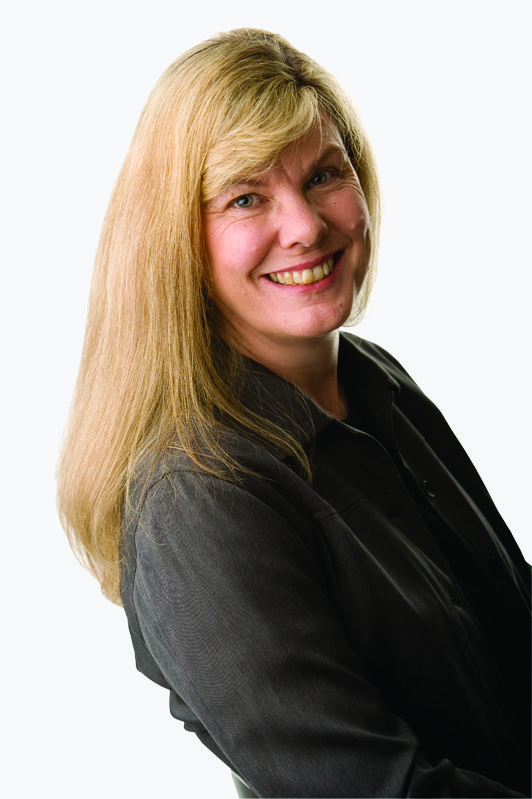 All About Precuts + DVD
ZJ Humbach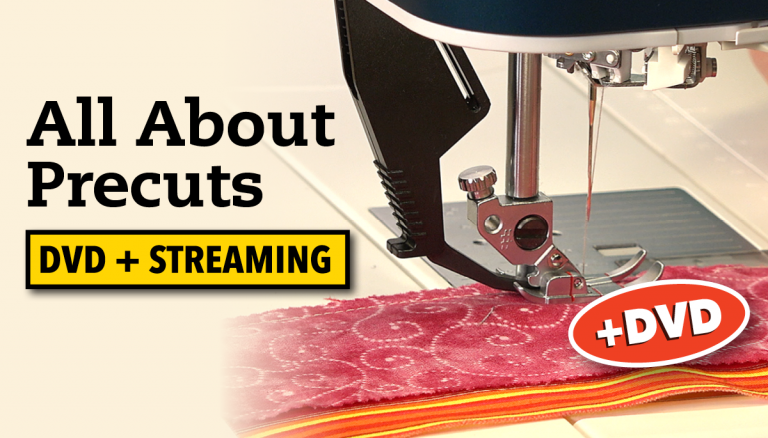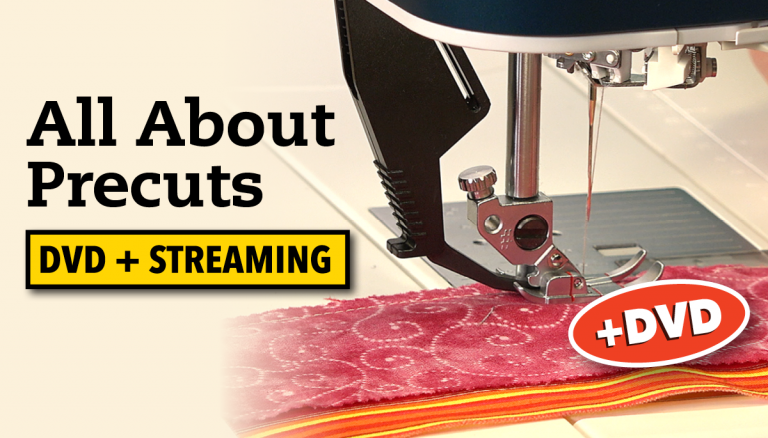 In-depth Instruction; over 121 mins
On-demand video access anytime
Bonus downloadable PDF resources
Access to class Q&A
Available for purchase: $49.99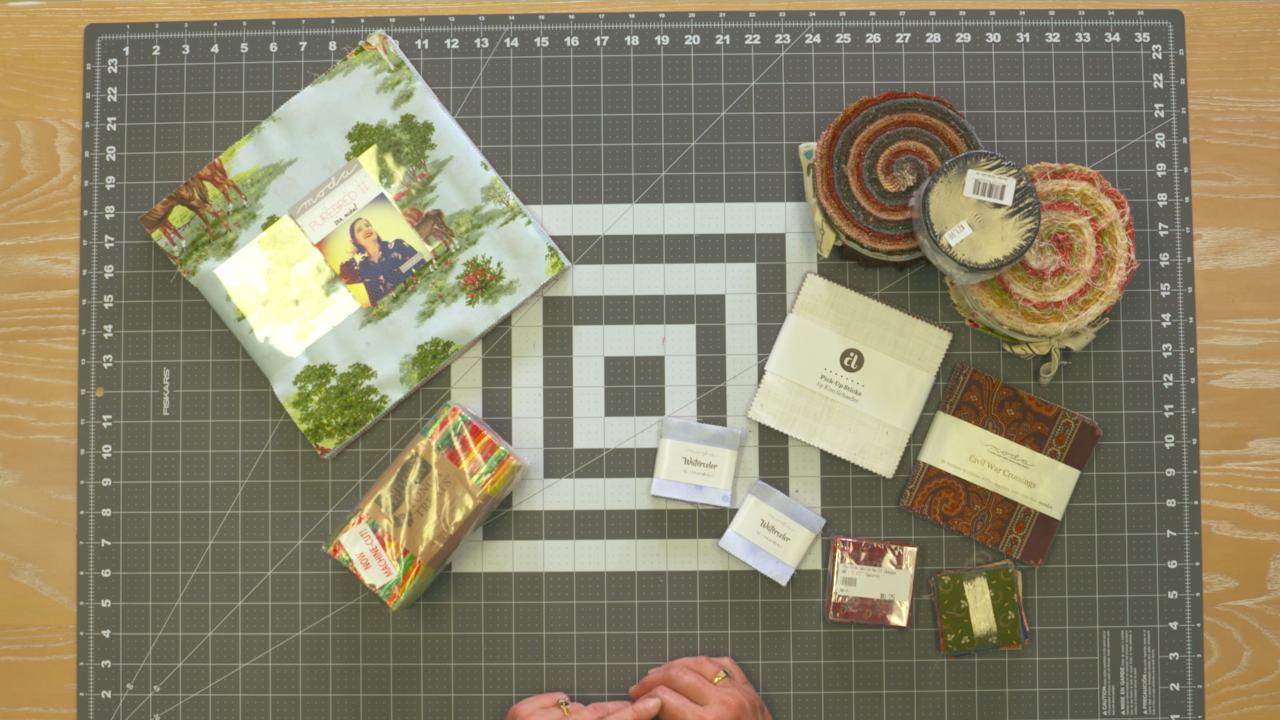 Session 1: Introduction
2:58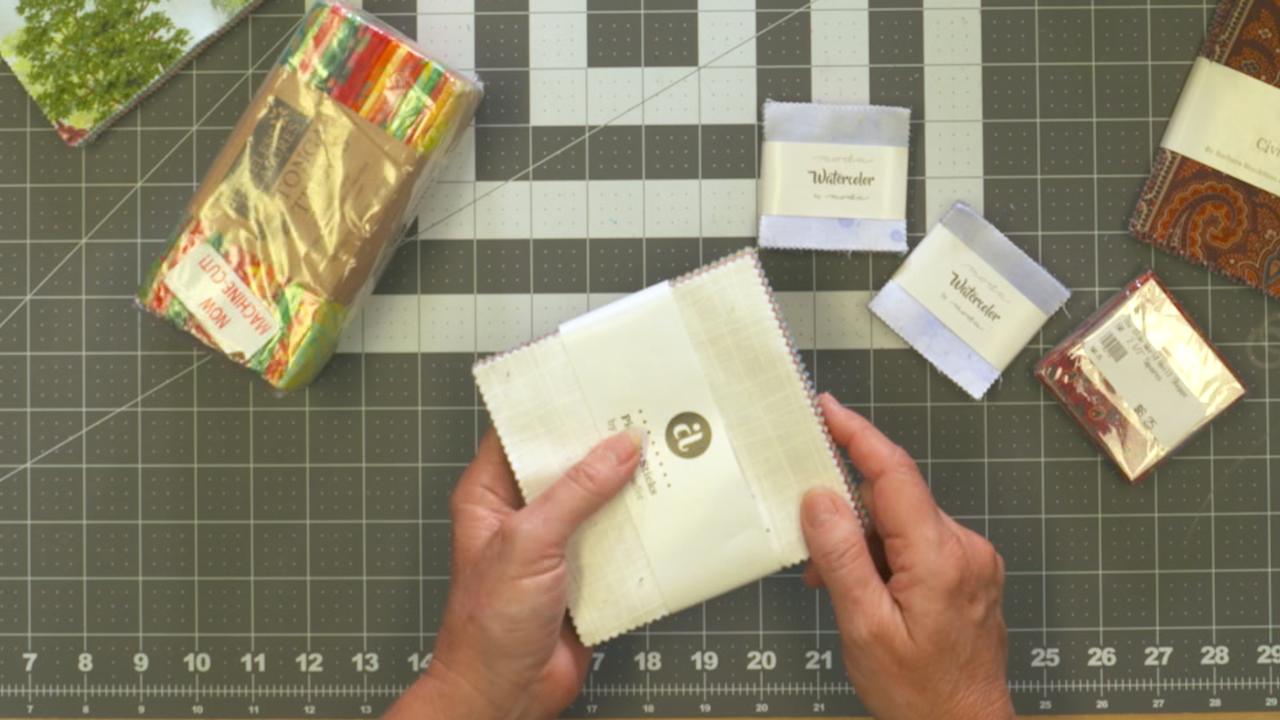 Session 2: Pre-Cut Primer
17:12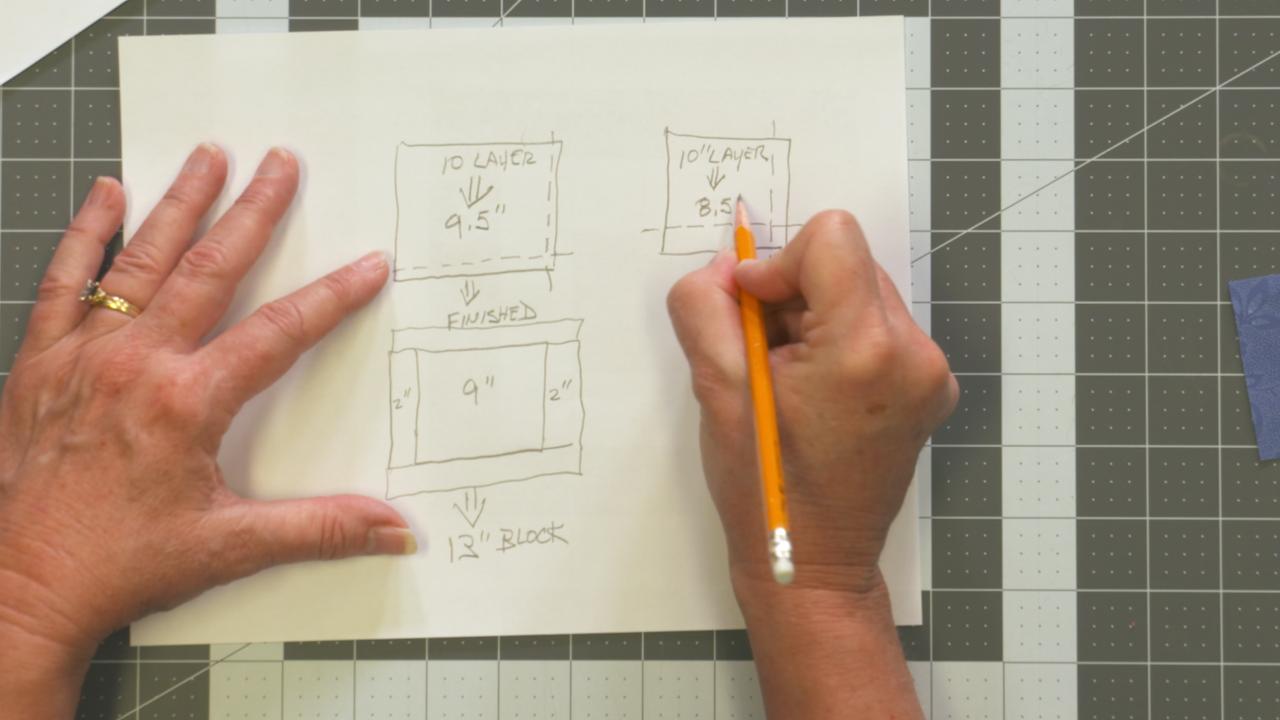 Session 3: What Works, What Doesn't
15:20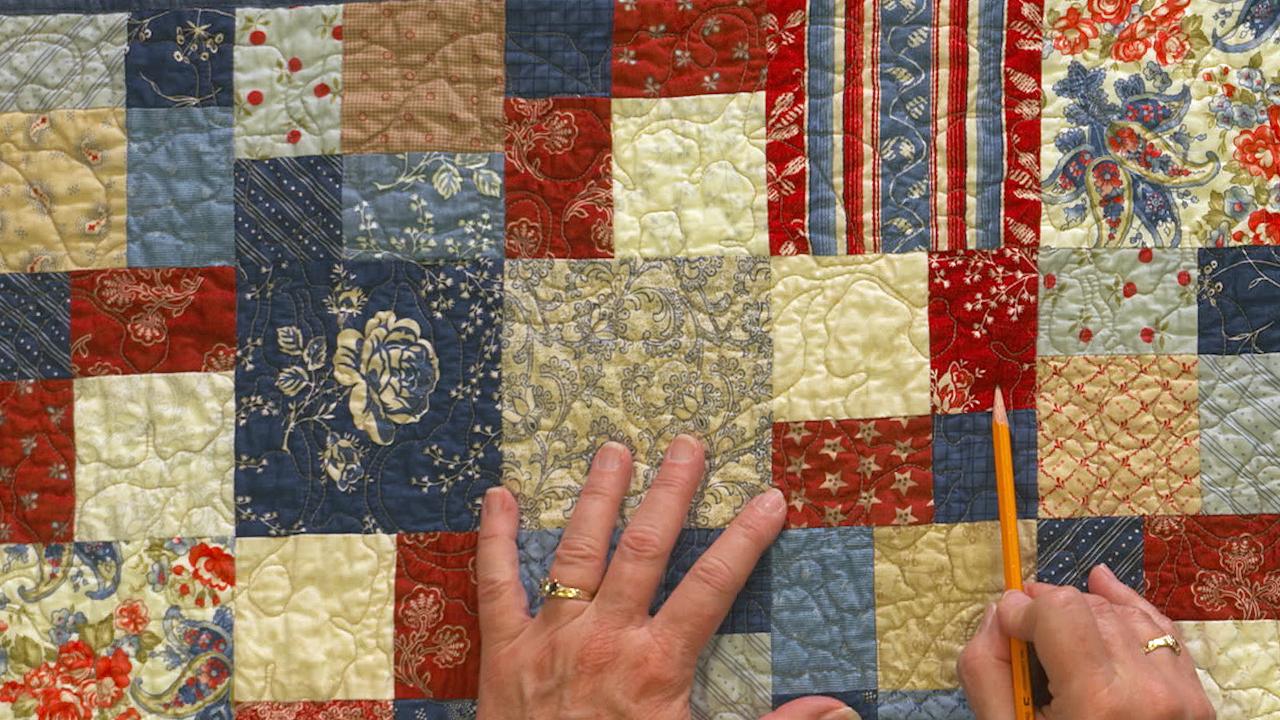 Session 4: Think Out of the Box
11:26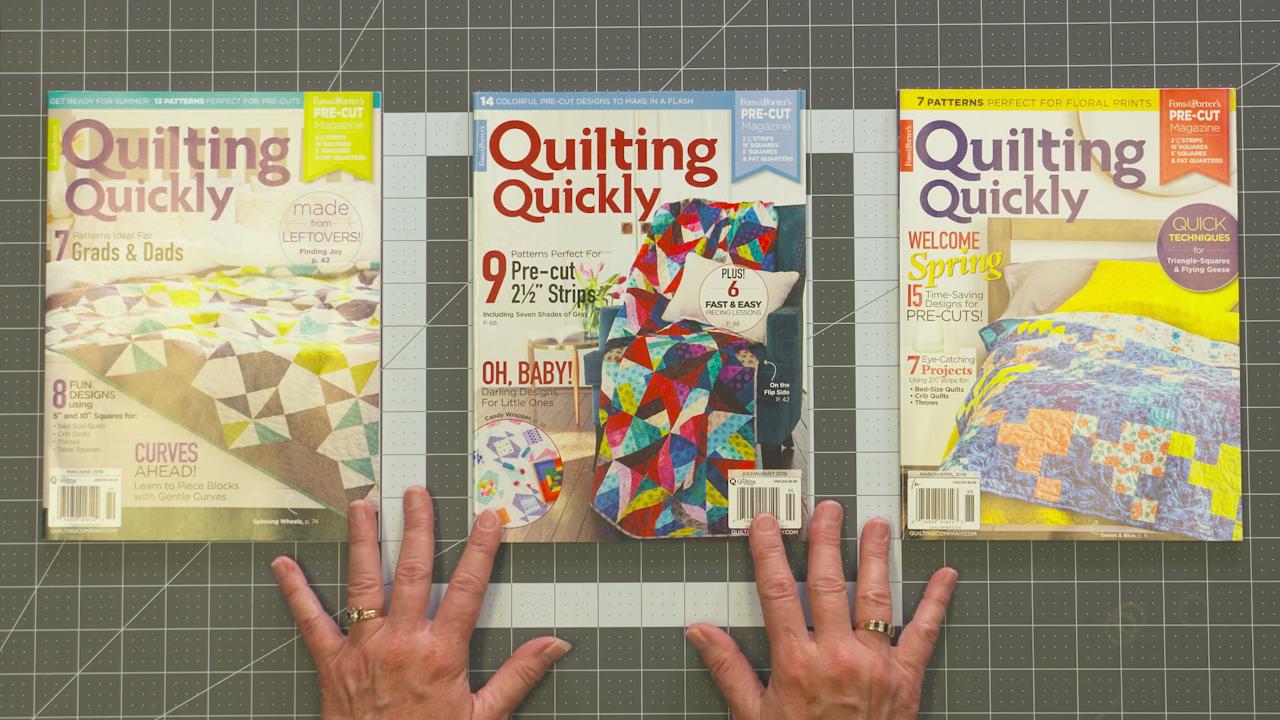 Session 5: Inspiration
12:32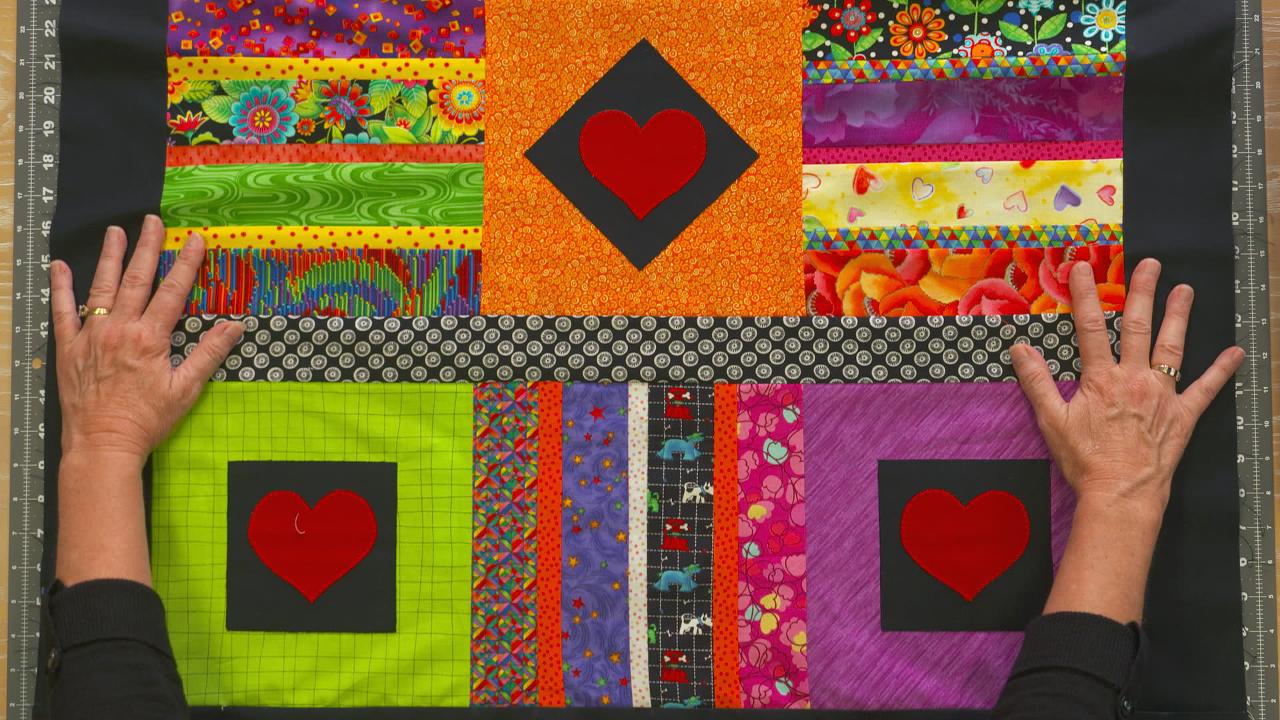 Session 6: Bonus Project: Red Hot Hearts Quilt
1:00:42
If you're looking for a fast, fun way to make stunning quilts, then look no further than our All About Precuts class for a perfectly coordinated, time saving option. In this class ZJ Humbach introduces you to this fun fabric innovation. Learn what Precuts are, what advantages they offer, and how you can even make your own.
Precuts, while fun, come with their own special considerations. ZJ will help you avoid time-consuming and frustrating mistakes by giving you the tips and tricks for working with a variety of precuts. Learn which ones play nicely together and which ones don't along with some effective work around solutions.
ZJ takes you through some "what if" scenarios and shows you how Precuts can save oodles of time when you are working from patterns in books or magazines that are designed for yardage or fat quarters.
After taking this class you will be ready for our class project: Red Hot Hearts Quilt. Grab a Jelly Roll and a Layer Cake and maybe even a Charm Pack and get quilting! The bonus project puts together everything you've learned in the class. You'll have great fun working with Precuts and have confidence knowing that the fabrics coordinate perfectly on your scrappy wall or baby quilt. You'll also learn two fun techniques: raw-edge applique and strip piecing.
In addition there are a number of printable PDF bonus materials that will help you as you work on your next precut project.
NOTE: You'll receive this Class video instruction in two forms: As on-demand streaming video (in your NQC Account); and as a physical DVD, mailed to you.
ZJ Humbach
ZJ Humbach is a professional longarm quilter and pattern designer who owns and operates Dream Stitcher Quilt Studio in Nederland, Colorado. Her work appears in McCall's Quilting, Quilters Newsletter, and Quiltmaker magazines. A former Quilters Newsletter editor, she wrote a longarm quilting column, "Finish Line," for each issue. Now ZJ is a freelance writer for Quilters Newsletter and the Studio Arts Quilt Associates (SAQA) Journal. She also quilts regularly for Connecting Threads. ZJ has enjoyed machine sewing since age 12. She has a strong educational background in clothing construction, tailoring, and interior design plus a Master of Arts Teaching degree with an emphasis on curriculum development and adult education.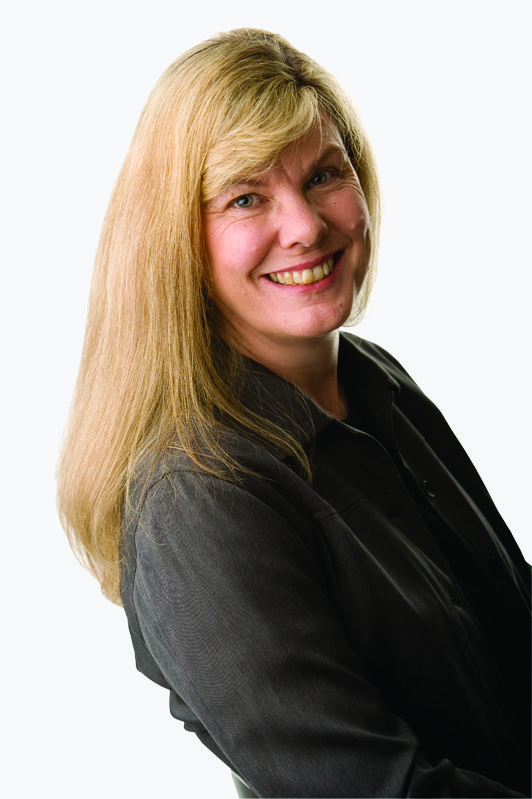 Bonus materials available after purchase
How do I know what the Class covers?
Do I have to be a Member of National Quilters Circle to purchase a Class?
How do I purchase a Class?
How do I access/view my Class?
Do I have to take the Class right away?
Is there a limit on the times I can view my Class?
Can I view a Class on my tablet device or mobile phone?
How do I get access to the Bonus Materials for the Class?
Can I print out Class details?
What are PDF downloads?
Are there any system requirements to view the Class video content?
Why do you need my email?
Can I get a refund if I don't like the Class?
How do I contact National Quilters Circle?
Purchase Class
Purchase class and add to your personal library with on-demand video access.
Enjoy on-demand video access to this content anytime, anywhere for the one-time cost below.
You won't lose access, with or without an active current Membership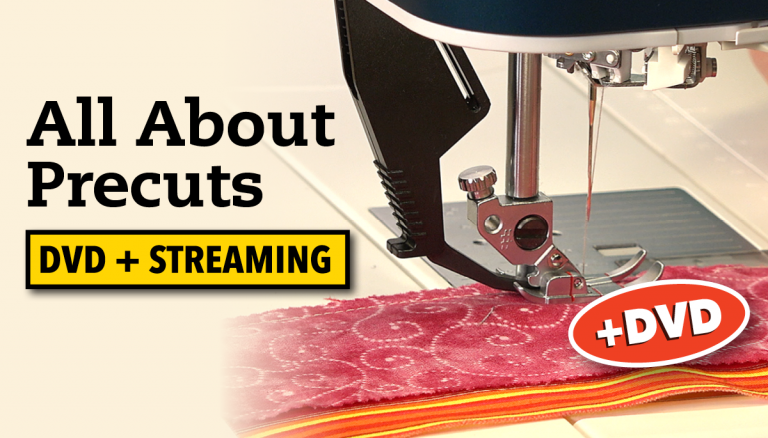 All About Precuts + DVD
with ZJ Humbach
All About Precuts + DVD
Purchase this class for $49.99.