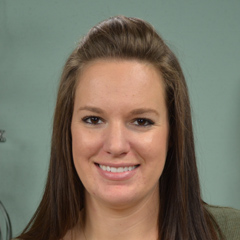 How to Sew a Bowl Cozy
Ashley Hough
Bowl cozies are fun projects to make if you have small pieces of scrap fabric and batting left over from another project. They can also make quick and easy gifts. Ashley Hough shows you step-by-step how to make a bowl cozy.
Supplies and Sewing Tips for Your Bowl Cozy
The first step in making a bowl cozy is gathering your supplies. The finished size of cozy you wish to make determines the starting size of fabric square you begin with. Ashley explains that you can start with a square of fabric around 12"-13" to make a medium sized bowl cozy. For this project you will need two squares of fabric, one for the outside of the cozy and one for the lining. You will also need a square of batting the same size as your fabric. This project is one where you can use quilt batting scraps, since only small pieces are needed. Ashley explains that for this project you can use either regular batting or heat resistant batting. She shows how to begin by basting or quilting together one of the squares of fabric and the square of batting.
You can secure these pieces together very simply with just straight lines of stitching, or you can use the squares to practice a new quilting motif. She then shows how to fold the stitched layers in half and stitch little triangles into the edges. These triangles are what will give depth to the bowl cozy. After stitching one side, Ashley shows how to fold it in half in the opposite direction and again stitch small triangles into the edge. The inner and outer pieces for the bowl cozy are constructed the same, and then Ashley shows how to put the two layers together. Once you have made a few bowl cozies- if you still have a lot of scrap fabric left, consider making a scrap quilt.
Popular All Quilting Videos videos
Explore videos by Ashley Hough