Foundation Paper Piecing Class + DVD & FREE Book
Laura Stone Roberts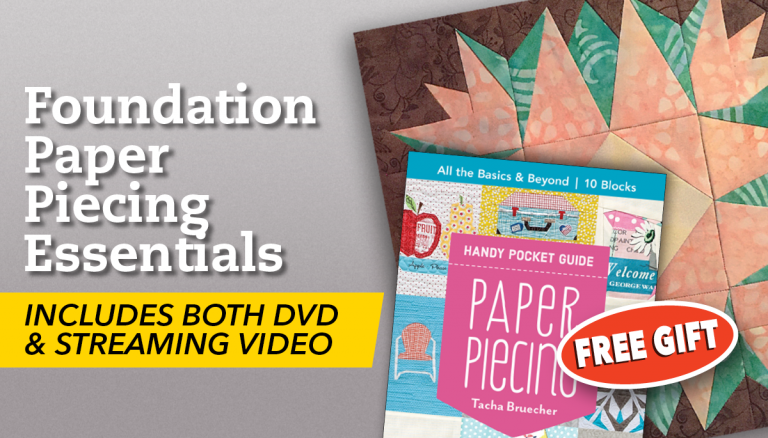 In-depth Instruction; over 119 mins
On-demand video access anytime
Bonus downloadable PDF resources
Access to class Q&A
Available for purchase: $49.99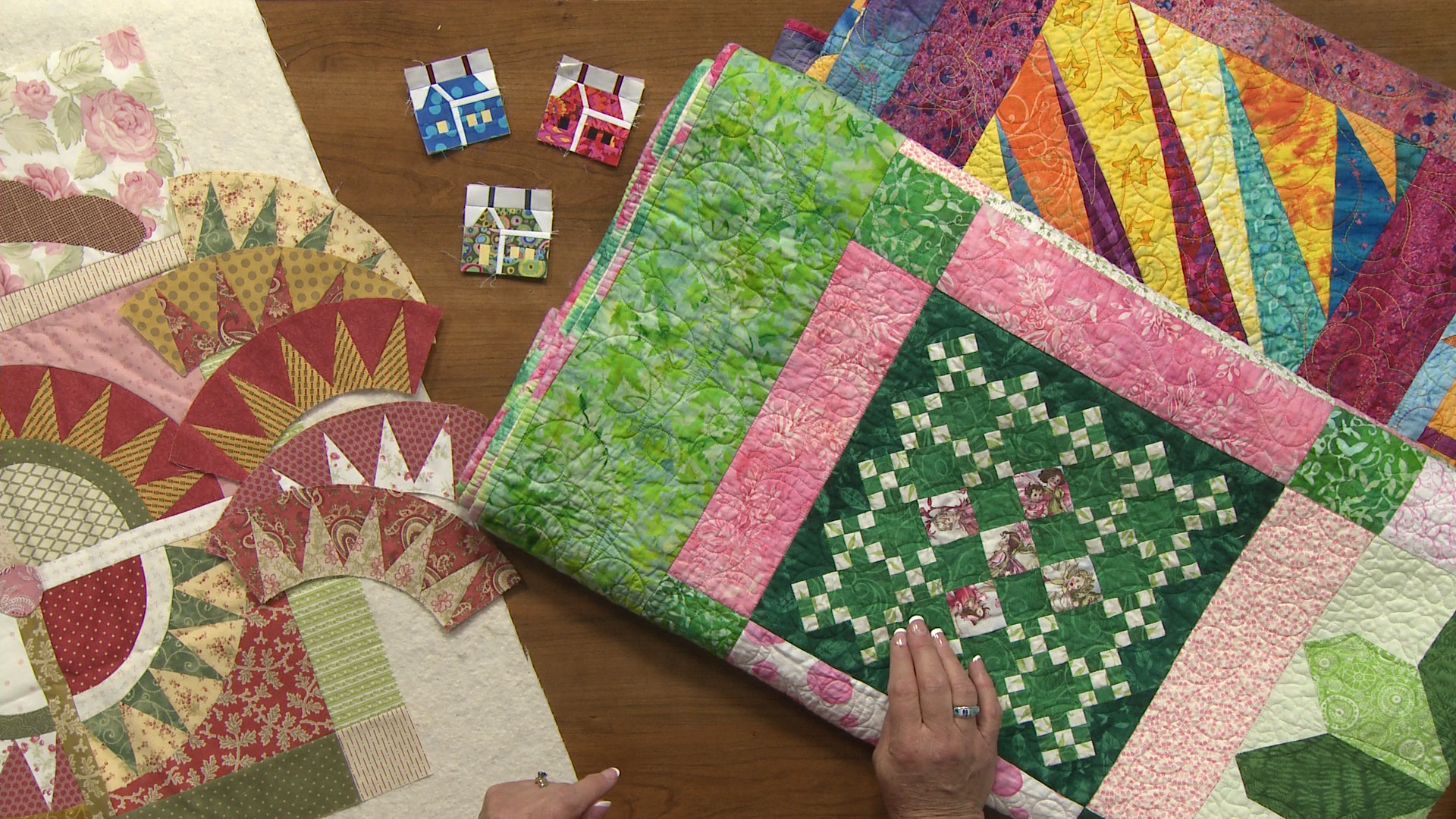 Session 1: When to Use Foundation Paper Piecing
6:04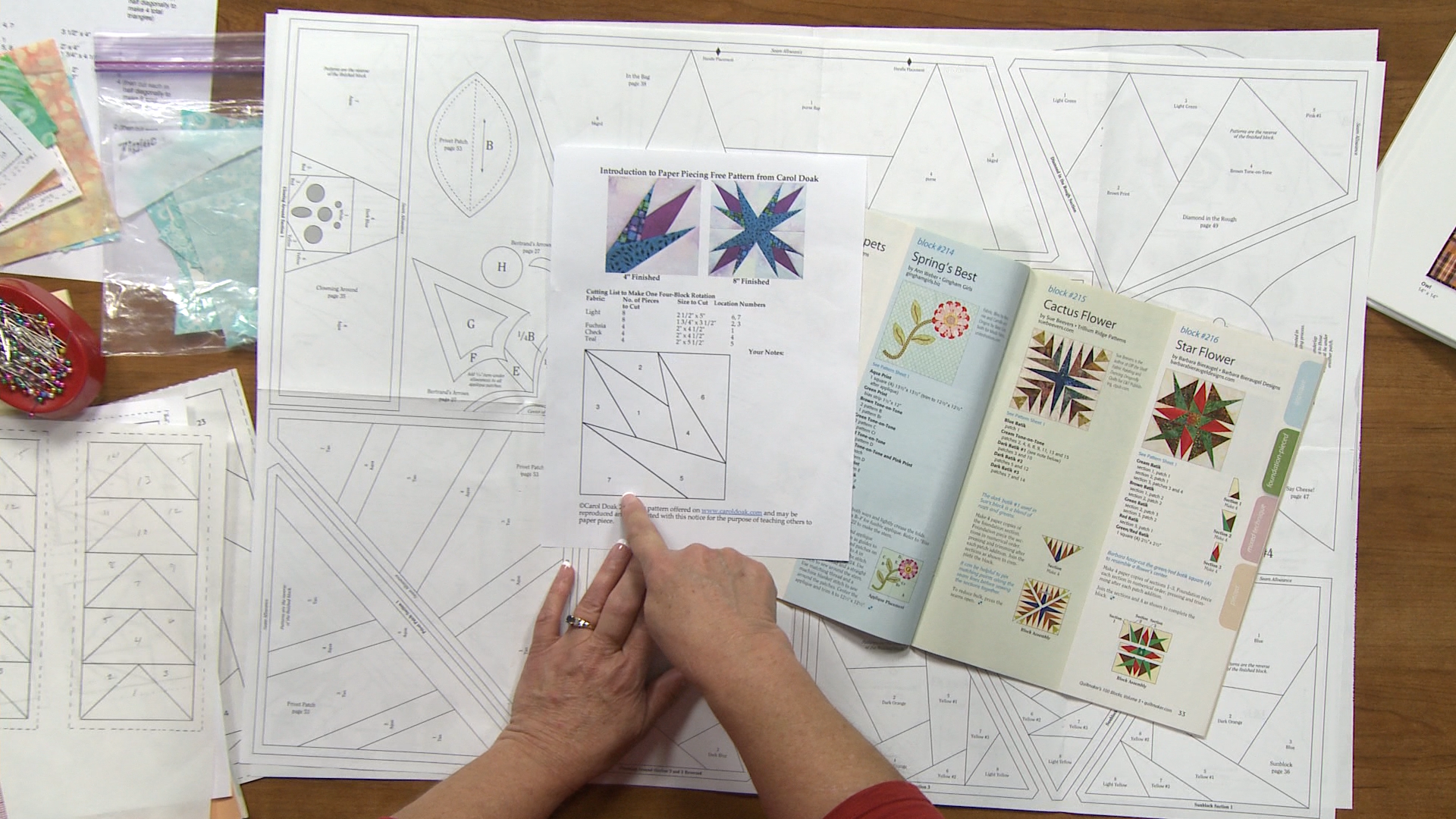 Session 2: Materials Needed
23:48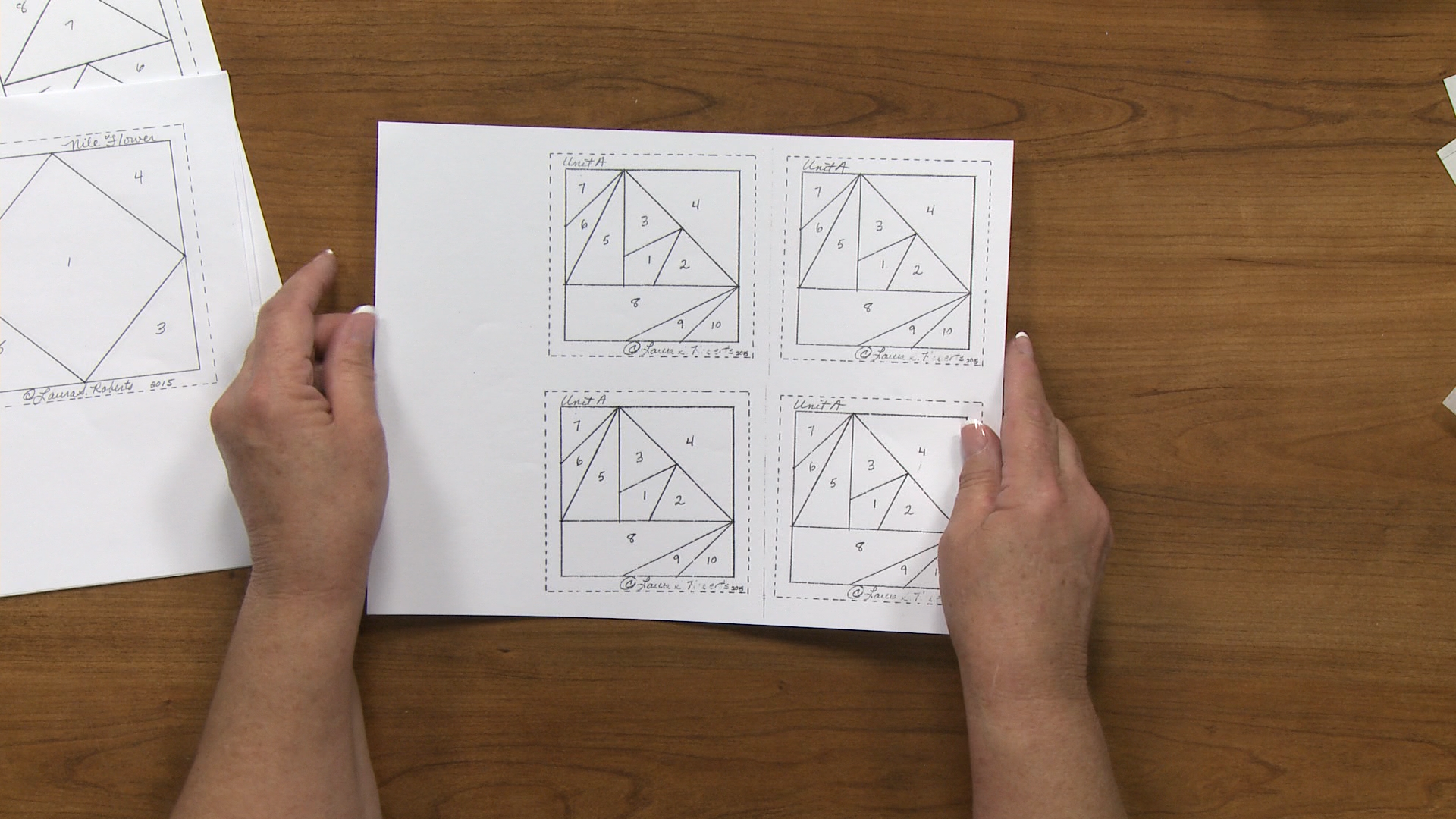 Session 3: Getting Started
11:01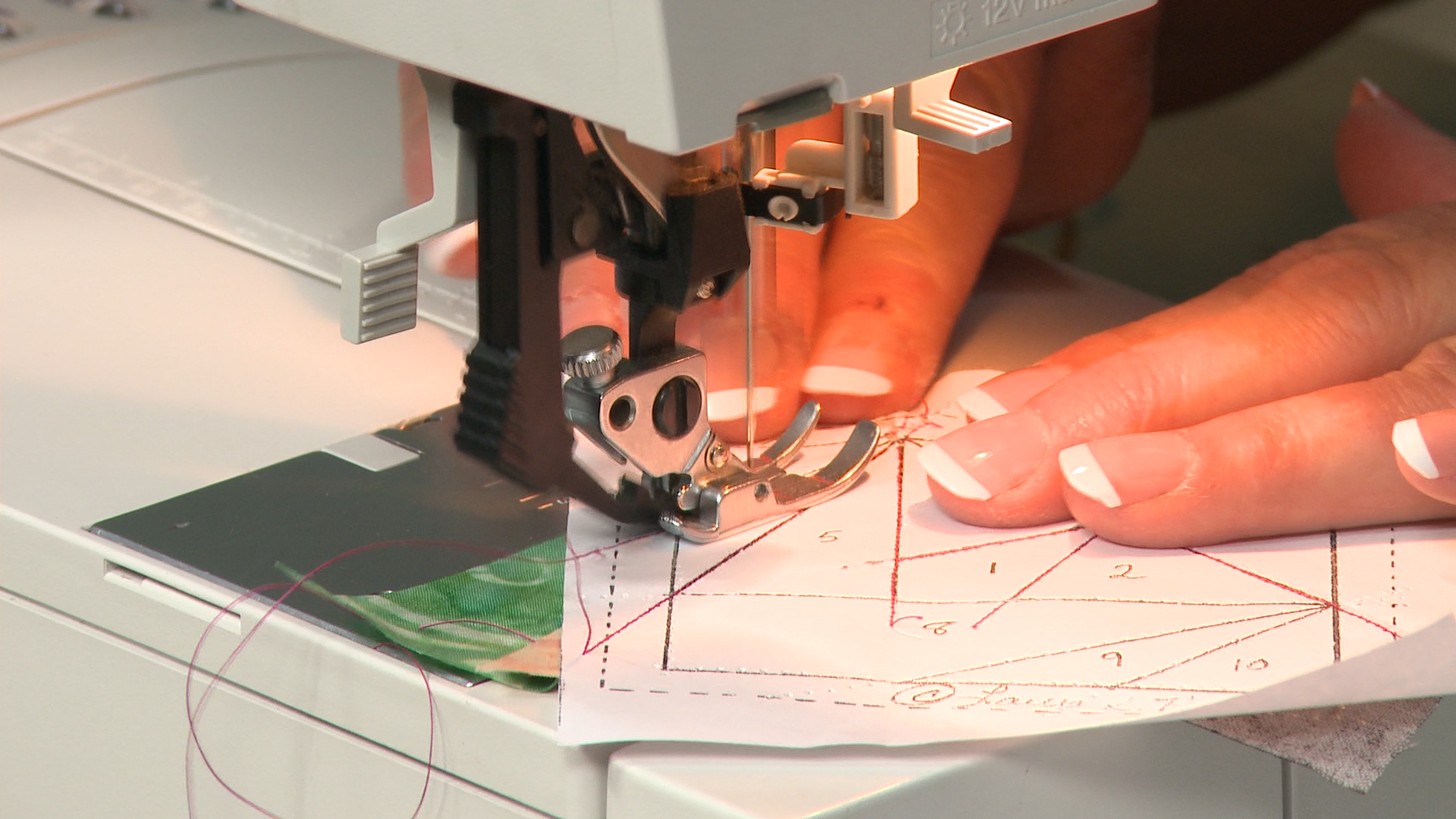 Session 4: Playing with Fabric & Sewing Units
28:19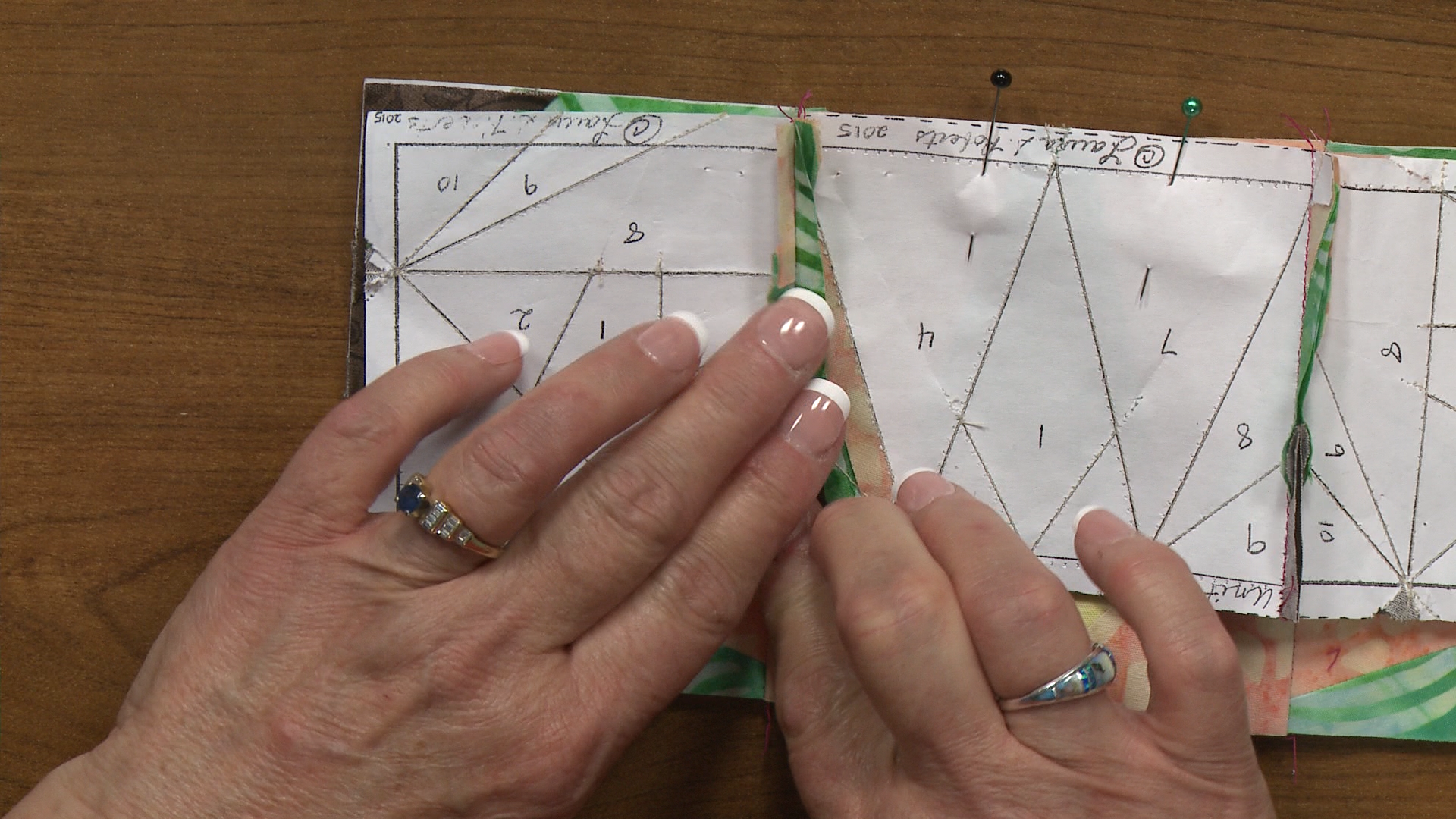 Session 5: Completing the Block
15:23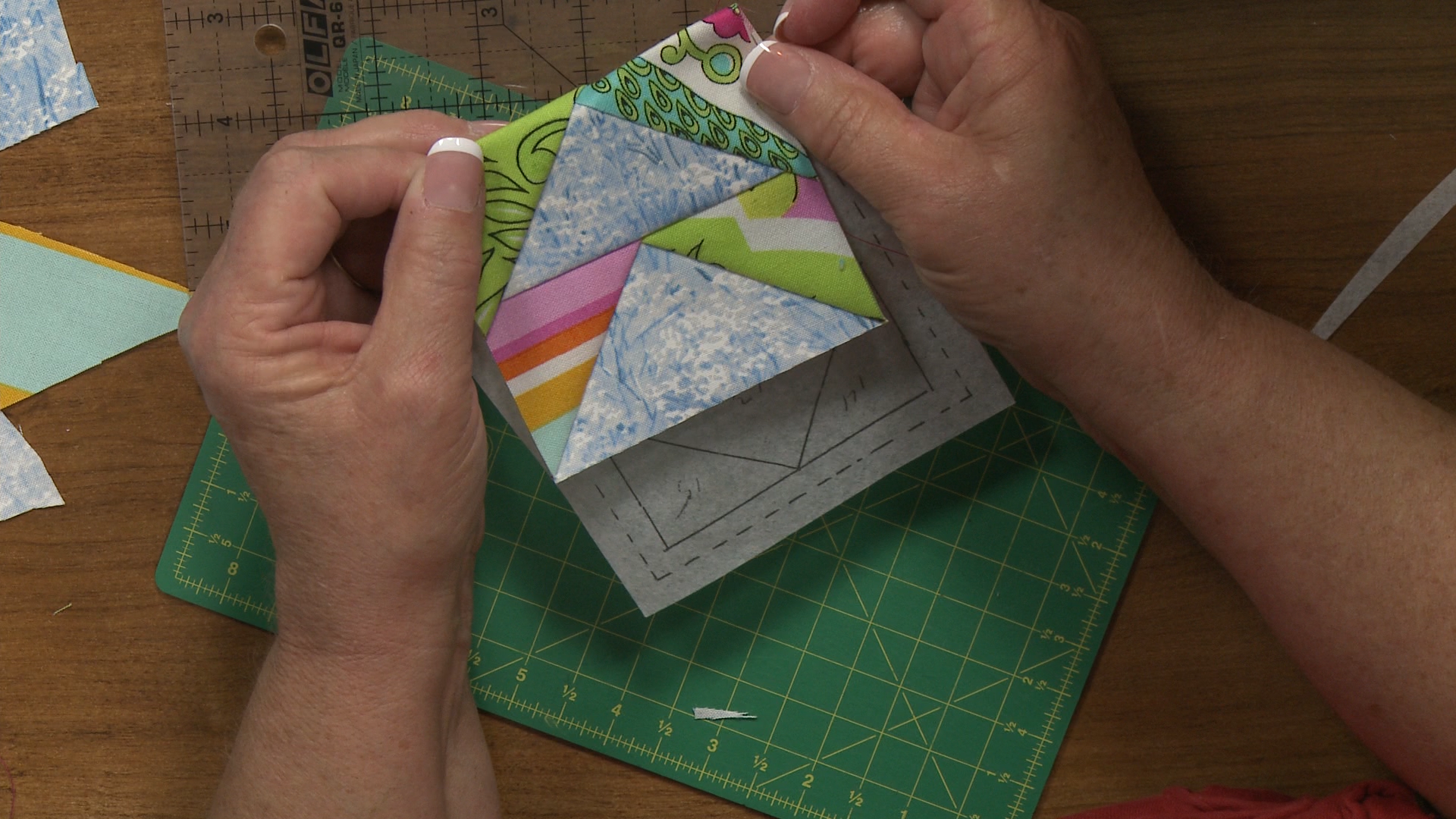 Session 6: Flying Geese
15:36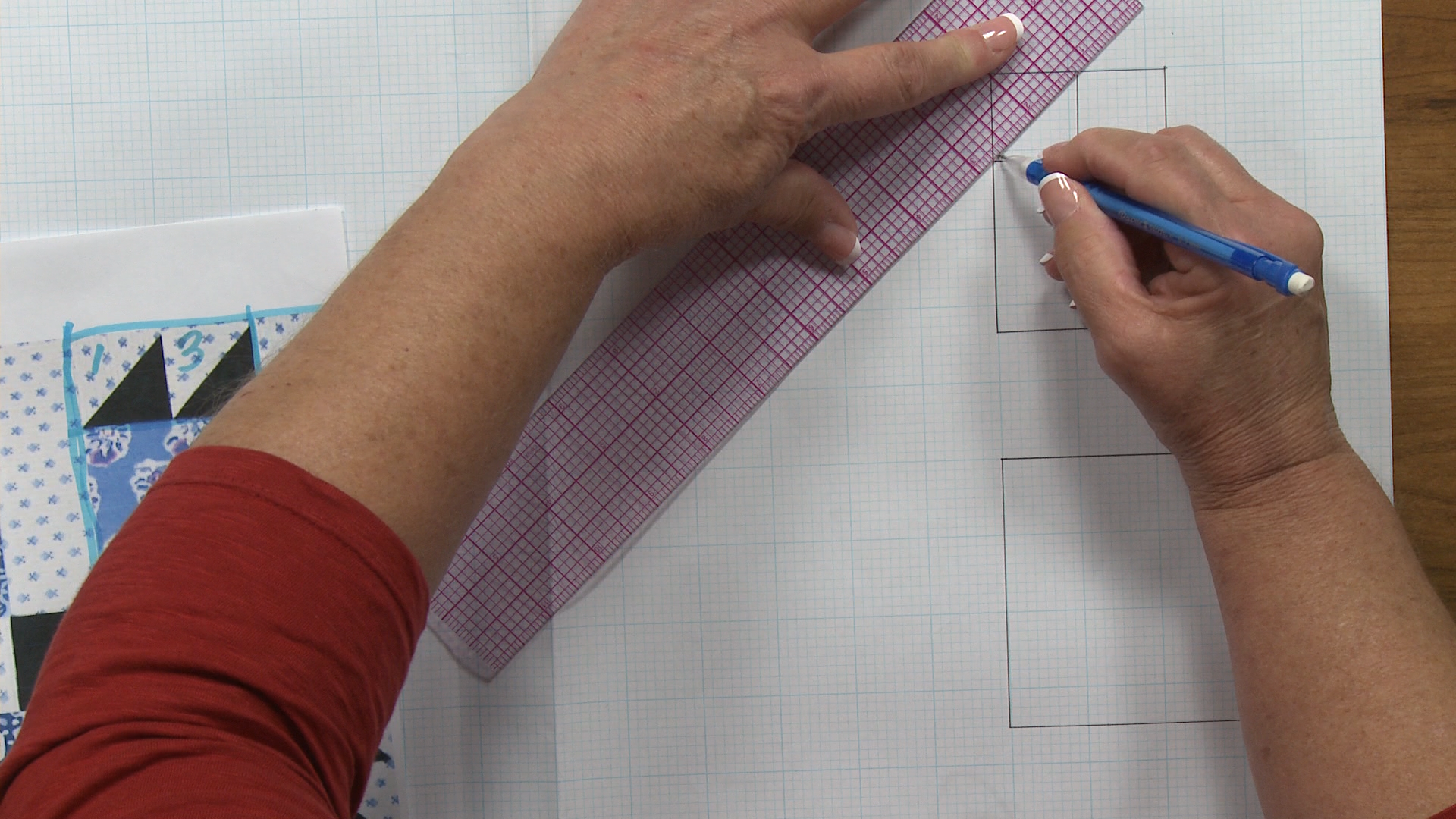 Session 7: Creating Your Own Paper Pieced Pattern
13:03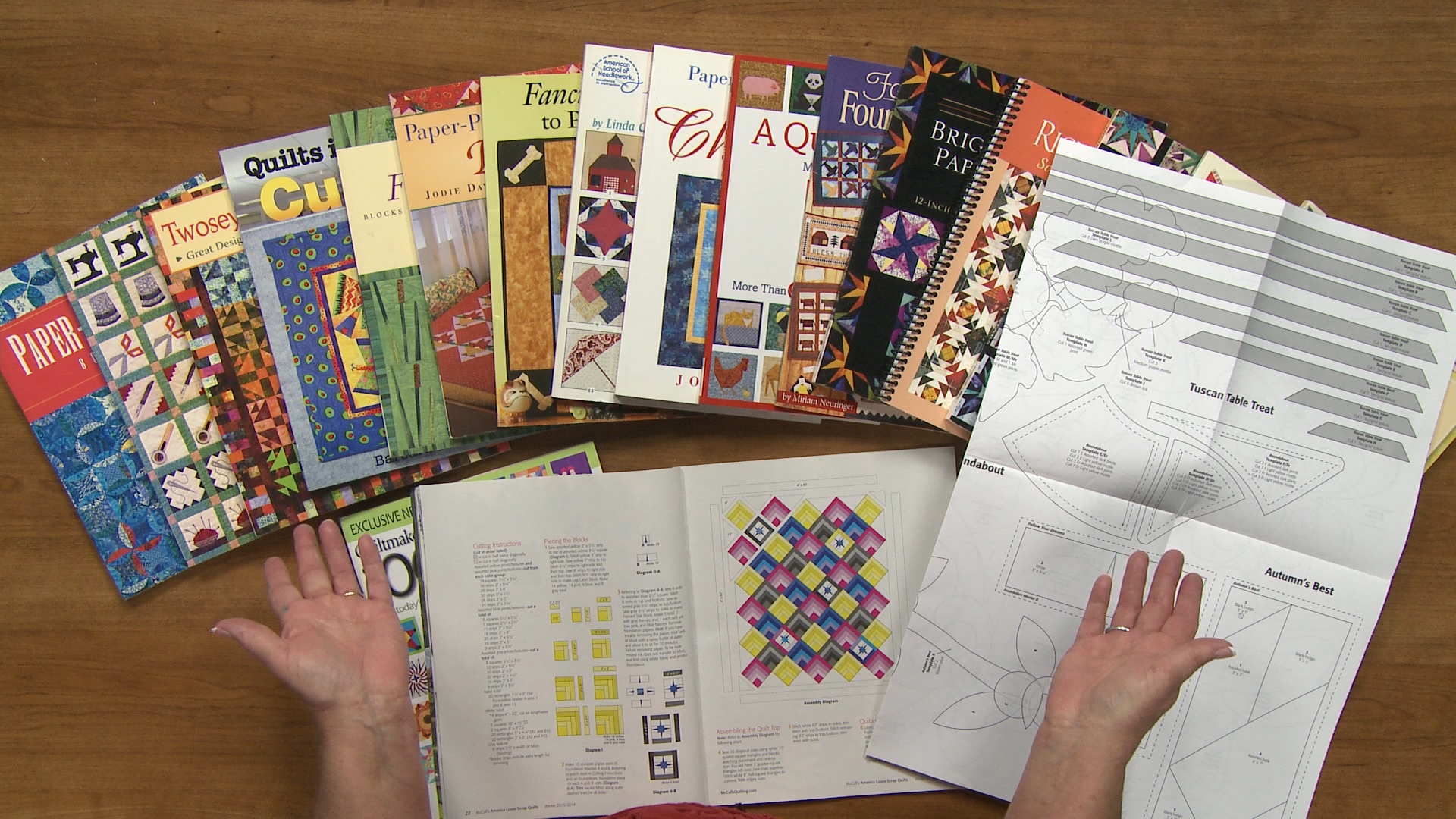 Session 8: Paper Piecing Resources
4:53
Find out how easy and fun Foundation Paper Piecing can be! Instructor Laura Roberts is ready to show you why this has become her favorite technique and demonstrates everything you need to know to get you started on your next project.
Have you tried paper piecing before, but it didn't work out how you wanted? Don't worry Laura will show you step by step how this too can become one of your favorite techniques!
In this class, you'll learn how easy paper piecing can be if you have the right tools and techniques. Having the right tools can make a big difference in your success and Laura will share with you which products she recommends.
Laura will also go over what to look for when picking a pattern as well as how to read that pattern and finally cutting your patches, piecing them together and completing a block. You will be well on your way to completing an entire quilt using this technique.
If you are looking for something quick, want to create perfect points or you just don't piece very well this is a technique to try! Working on foundation paper piecing not only adds something unique to each quilt, it allows for more accuracy and even allows you to create the perfect point. Laura will even show you how to create your very own foundations and paper piecing patterns!
Included with this class are full instructions to make Laura's Nile Flowers Quilt along with a supply list and Class Resource with some of Laura's favorite designers.
After taking this class you will walk away ready to use Foundation Paper Piecing in every day projects!
NOTE: You'll receive this Class video instruction in two forms: As on-demand streaming video (in your NQC Account); and as a physical DVD, mailed to you.
FREE Paper Piecing Handy Pocket Guide ($8 Value)
Get the pocket guide to paper piecing that everyone's talking about—a forty-eight-page mini book that's perfect to take on the go! Follow step-by-step instructions for preparing and piecing using a foundation. Includes techniques for both traditional foundation paper and freezer paper, as well as where and why to use each. This petite paperback is the perfect size for your purse or sewing kit!
Laura Stone Roberts
Laura is a former assistant editor of McCall's Quilting and McCall's Quick Quilts magazines and is skilled in all types of piecing and appliqué. She began quilting as a new mom 30 years ago and soon landed a job at a quilt shop where she discovered the joy of being with other quilters and sharing what she'd learned. Laura began teaching some classes way back then, adding techniques as her skills grew. She has now been a quilting teacher for over 25 years. In 1997, she found herself in England without a guild, so she started one that grew to 52 members from 7 countries. That guild was a great source of camaraderie and fun and is still thriving today. When it comes to fabric, Laura loves batiks and florals and clear bright colors and her stash was epic. It had taken over a room and a half, and even though Laura gave fabric away to family and friends, the stash (and the mess) continued to grow. Until a couple of years ago, when she applied her mind and years of experience to pruning and organizing the accumulated 'treasure' of two decades. Happily her project was a smashing success and her stash remains organized, accessible, and pettable today. Laura still works as a contributing editor with McCall's Quilting in addition to being a freelance editor for book publishers and fabric companies. Her goal is to share her knowledge and love of quilting with others so they find as much joy in fabric and thread as she does.
Bonus materials available after purchase
How do I know what the Class covers?
Do I have to be a Member of National Quilters Circle to purchase a Class?
How do I purchase a Class?
How do I access/view my Class?
Do I have to take the Class right away?
Is there a limit on the times I can view my Class?
Can I view a Class on my tablet device or mobile phone?
How do I get access to the Bonus Materials for the Class?
Can I print out Class details?
What are PDF downloads?
Are there any system requirements to view the Class video content?
Why do you need my email?
Can I get a refund if I don't like the Class?
How do I contact National Quilters Circle?
Purchase Class
Purchase class and add to your personal library with on-demand video access.
Enjoy on-demand video access to this content anytime, anywhere for the one-time cost below.
You won't lose access, with or without an active current Membership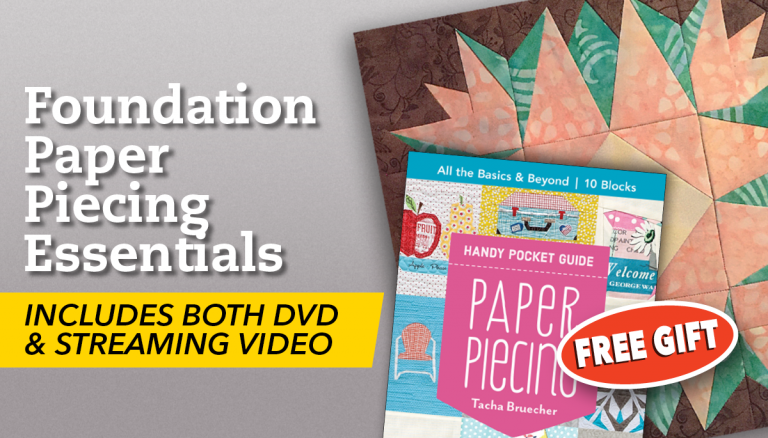 Foundation Paper Piecing Class + DVD & FREE Book
with Laura Stone Roberts
Foundation Paper Piecing Class + DVD & FREE Book
Purchase this class for $49.99.