Quilt Artist Guide to Color with Color Wheel & Color and Design Book
Heather Thomas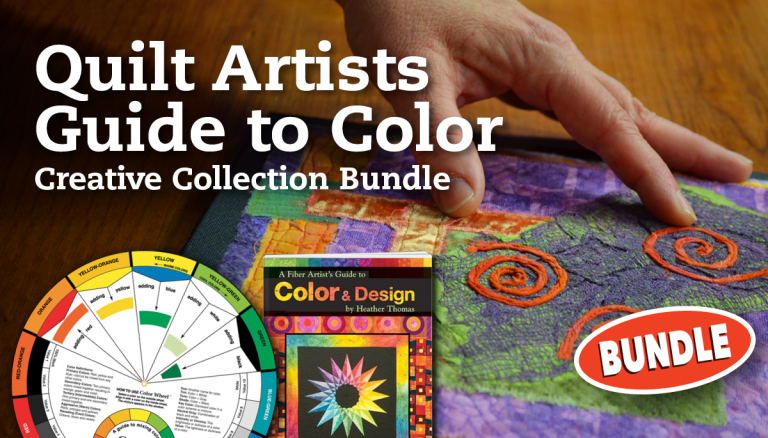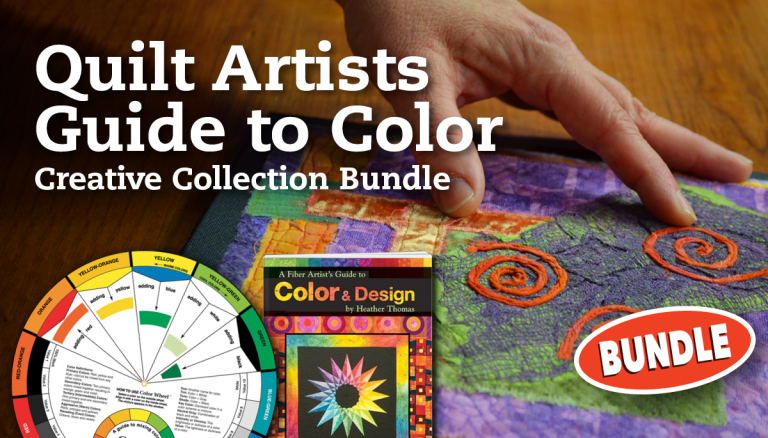 In-depth Instruction; over 116 mins
On-demand video access anytime
Bonus downloadable PDF resources
Access to class Q&A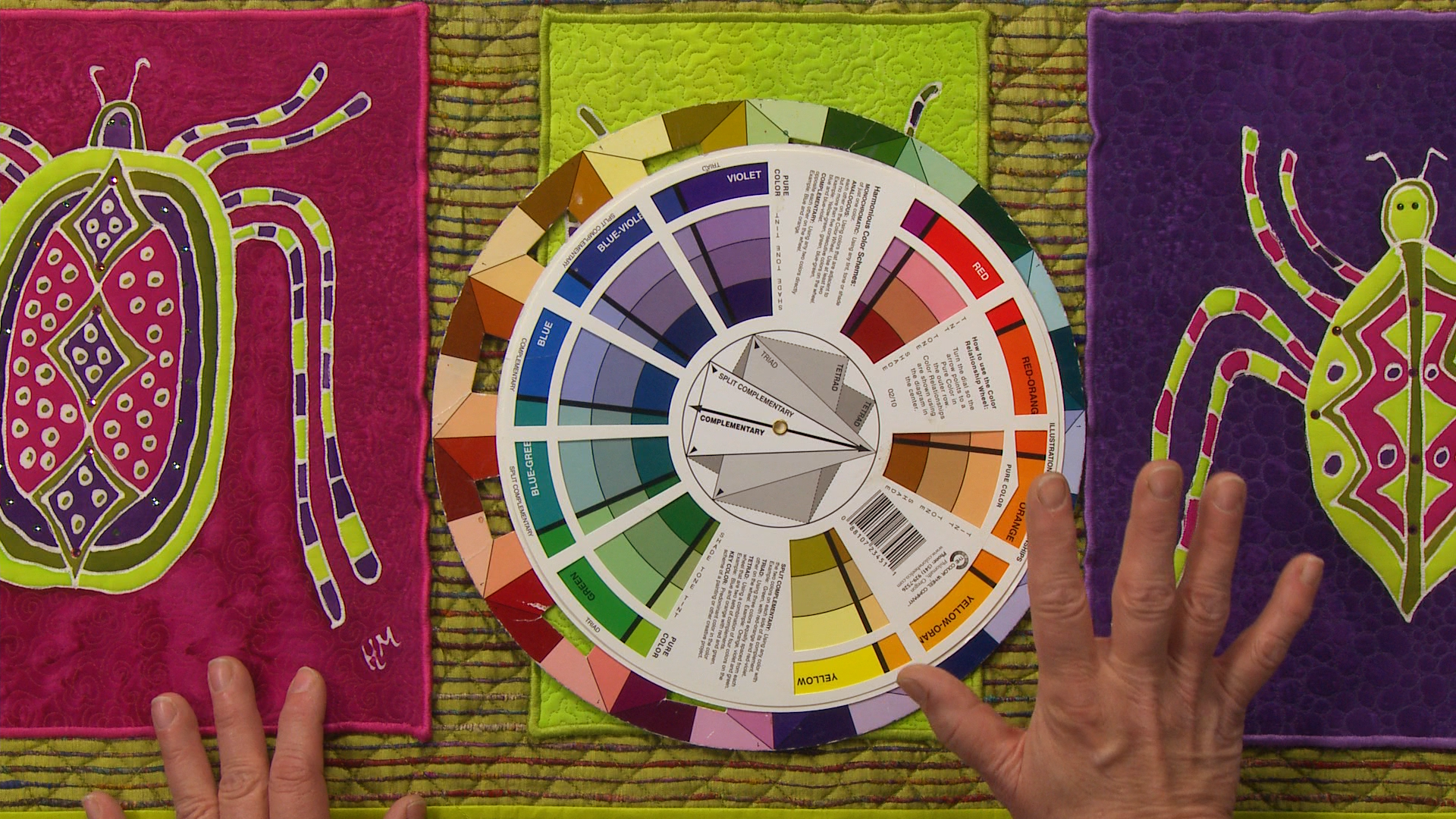 Session 1: Introduction: Why Study Color Theory
4:22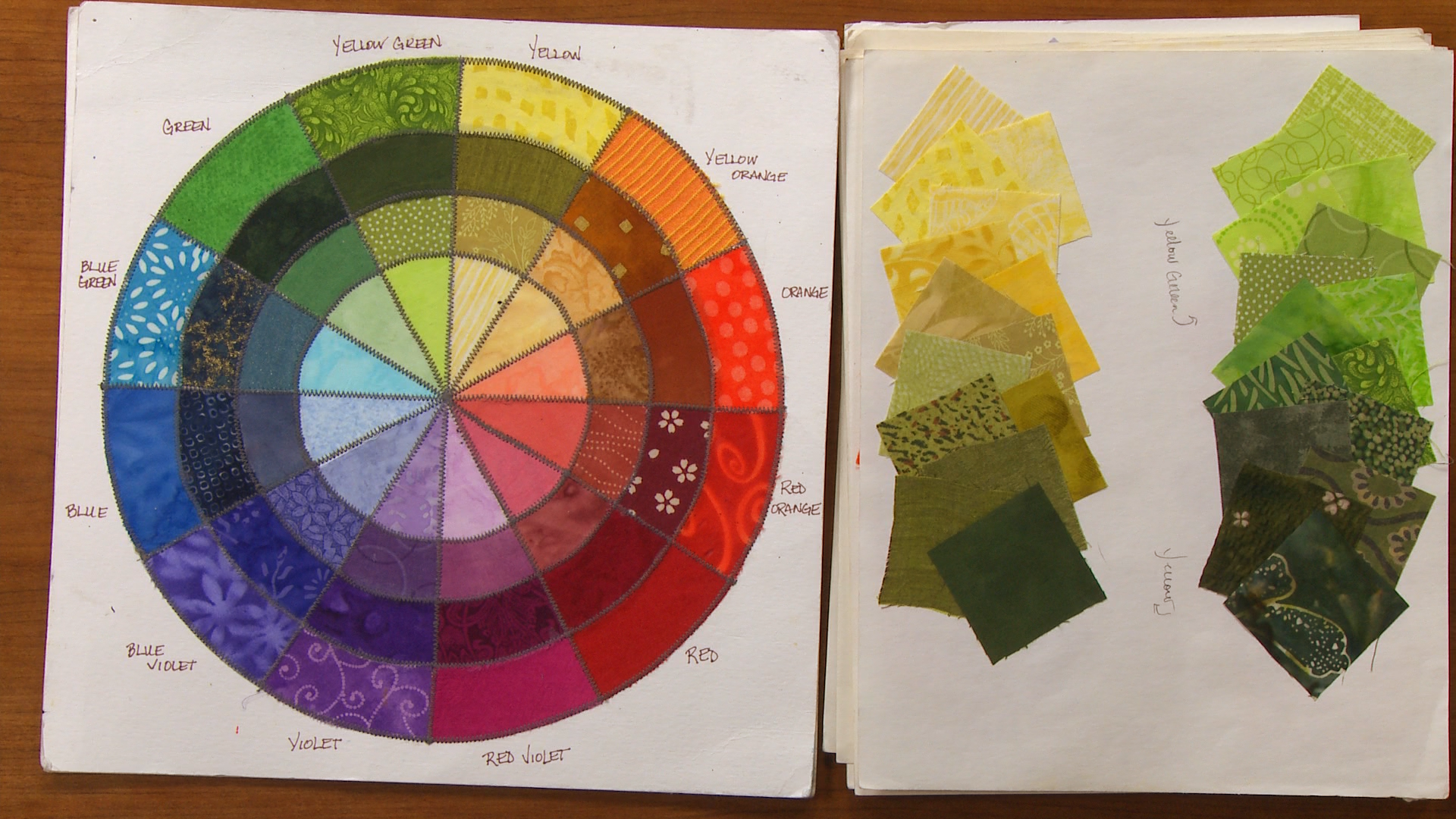 Session 2: The Color Wheel and Color Scale
38:22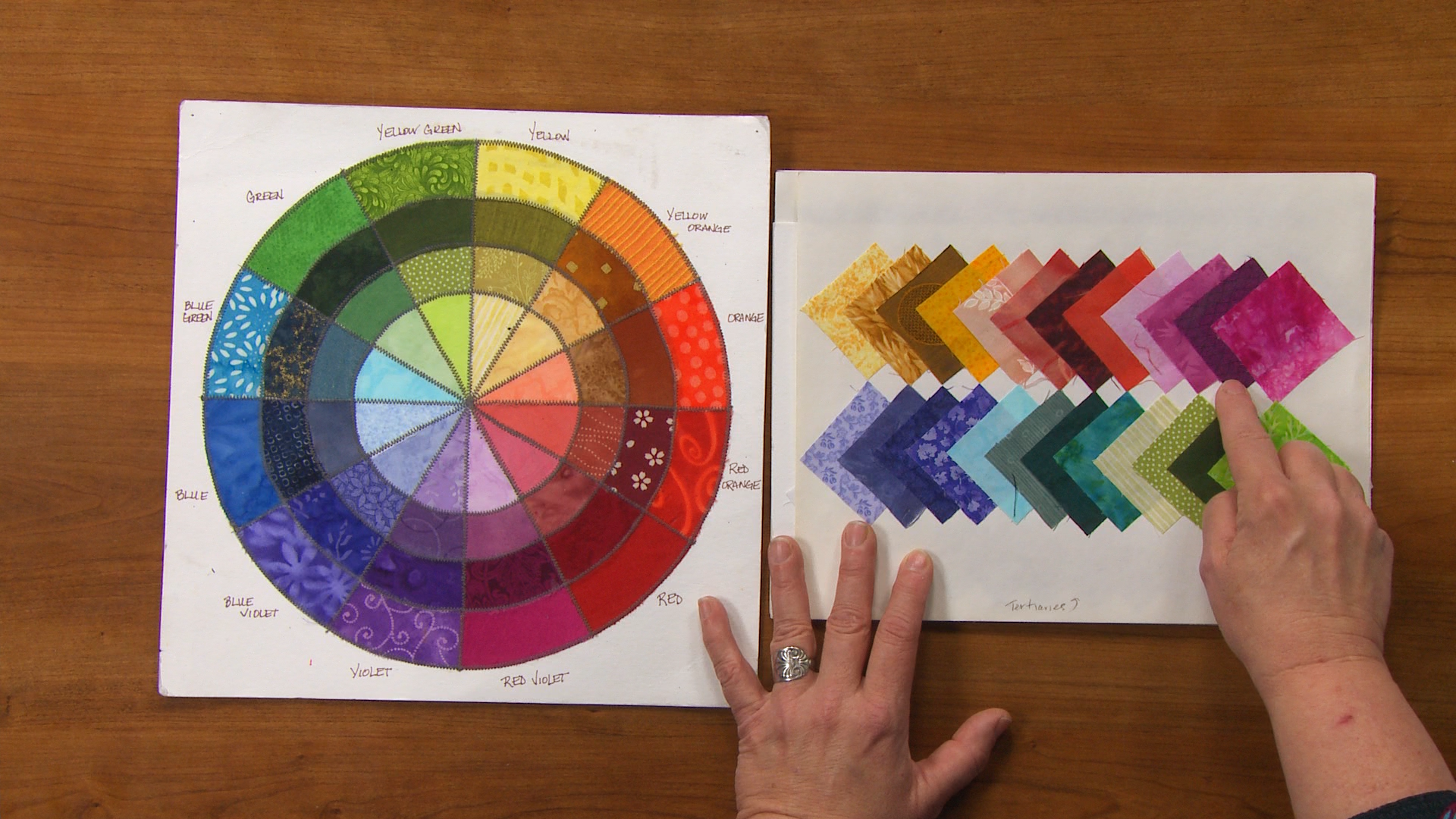 Session 3: The Value of Value, Inherent & Relative
14:19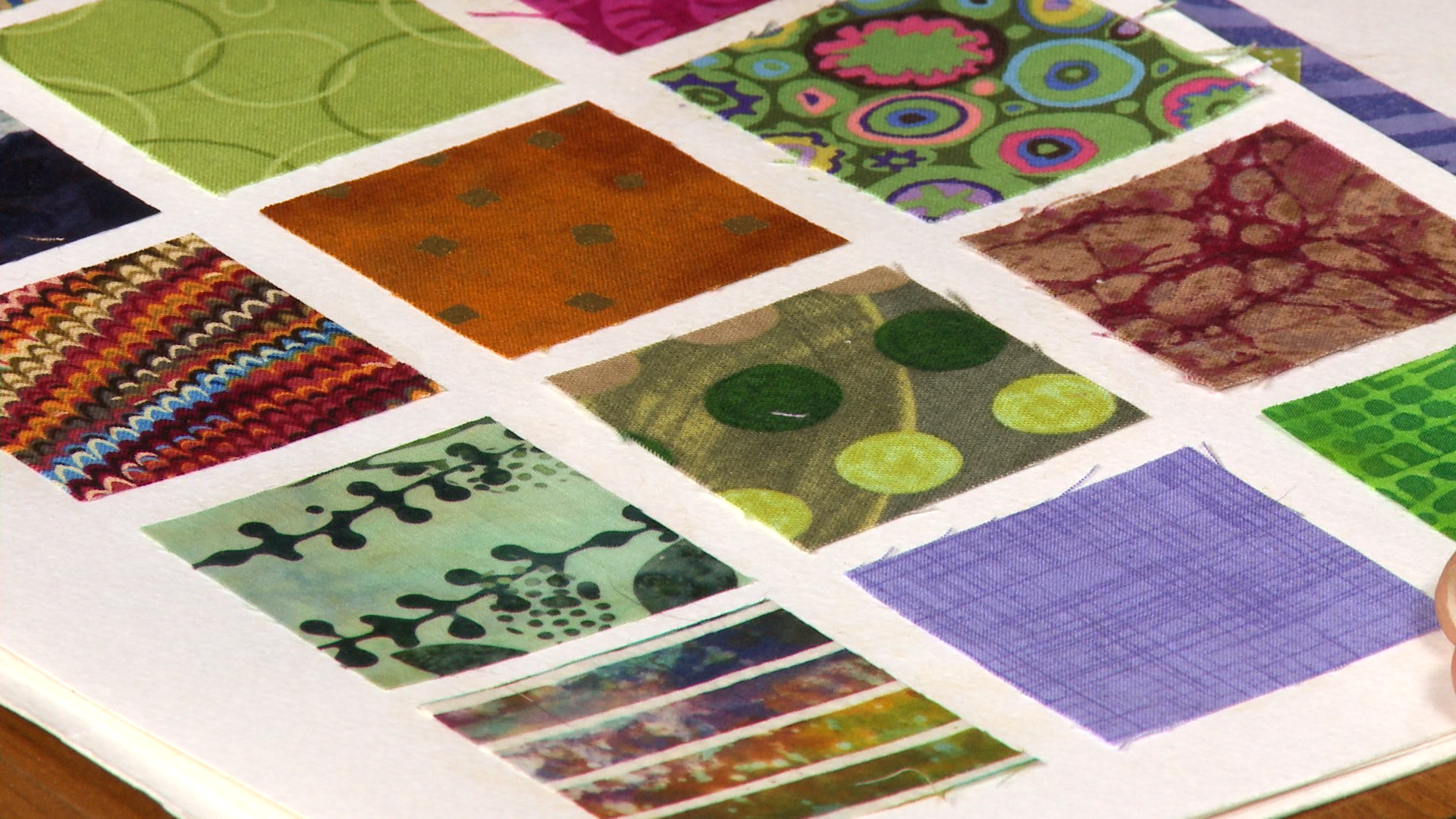 Session 4: Texture, Print and Raising Surface
11:57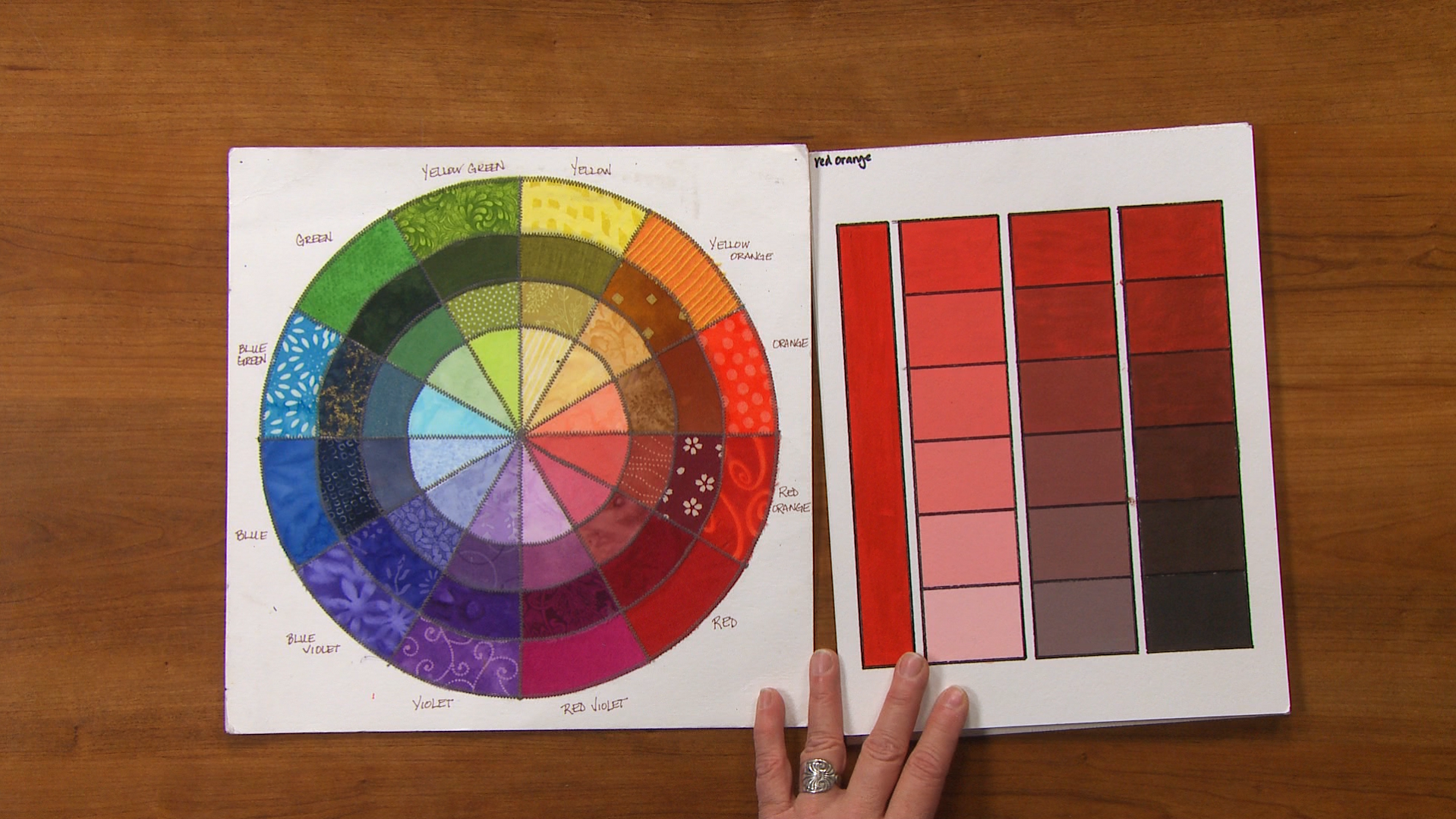 Session 5: All About the 12 Colors
12:23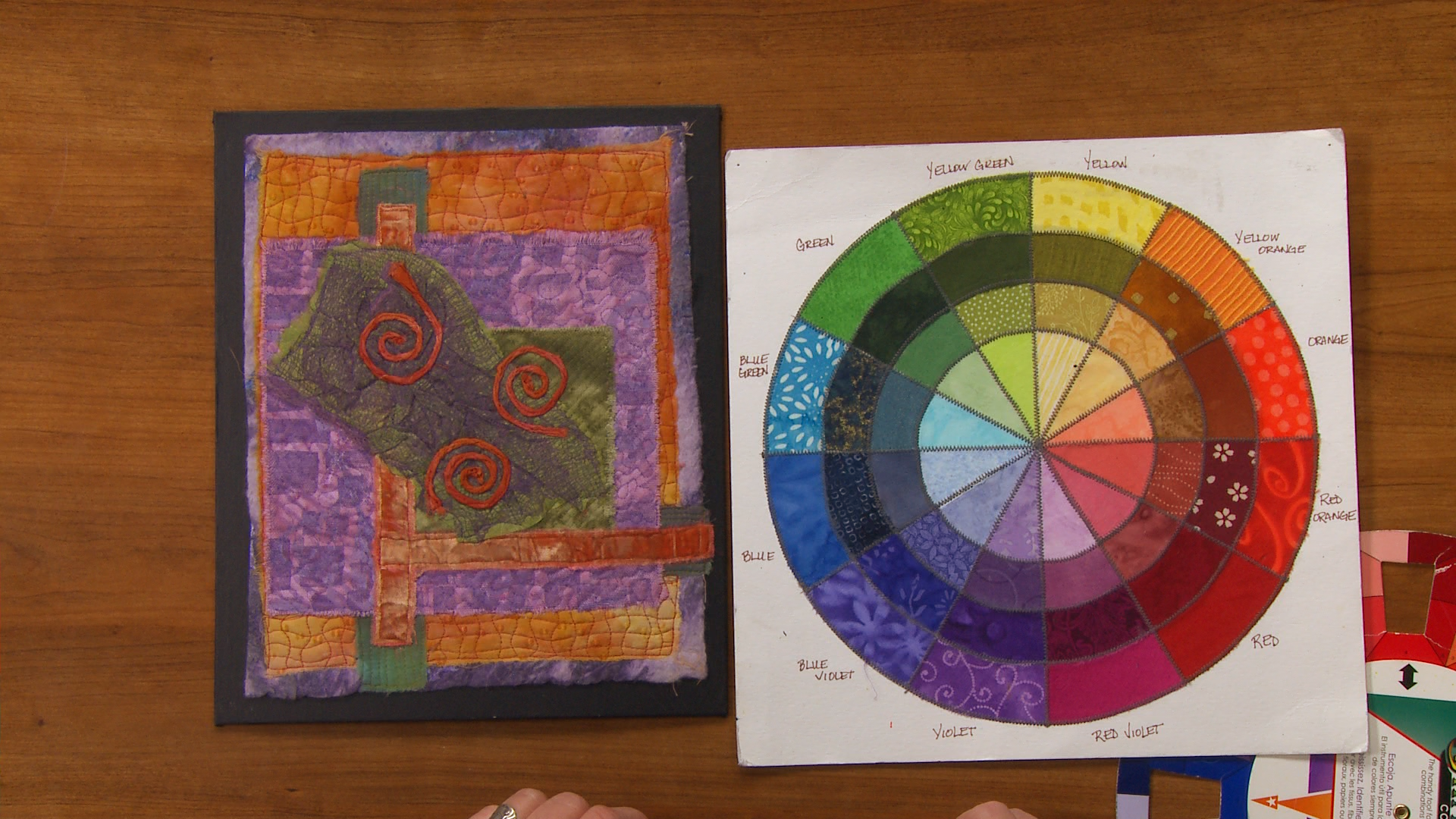 Session 6: The Interaction of Color
24:57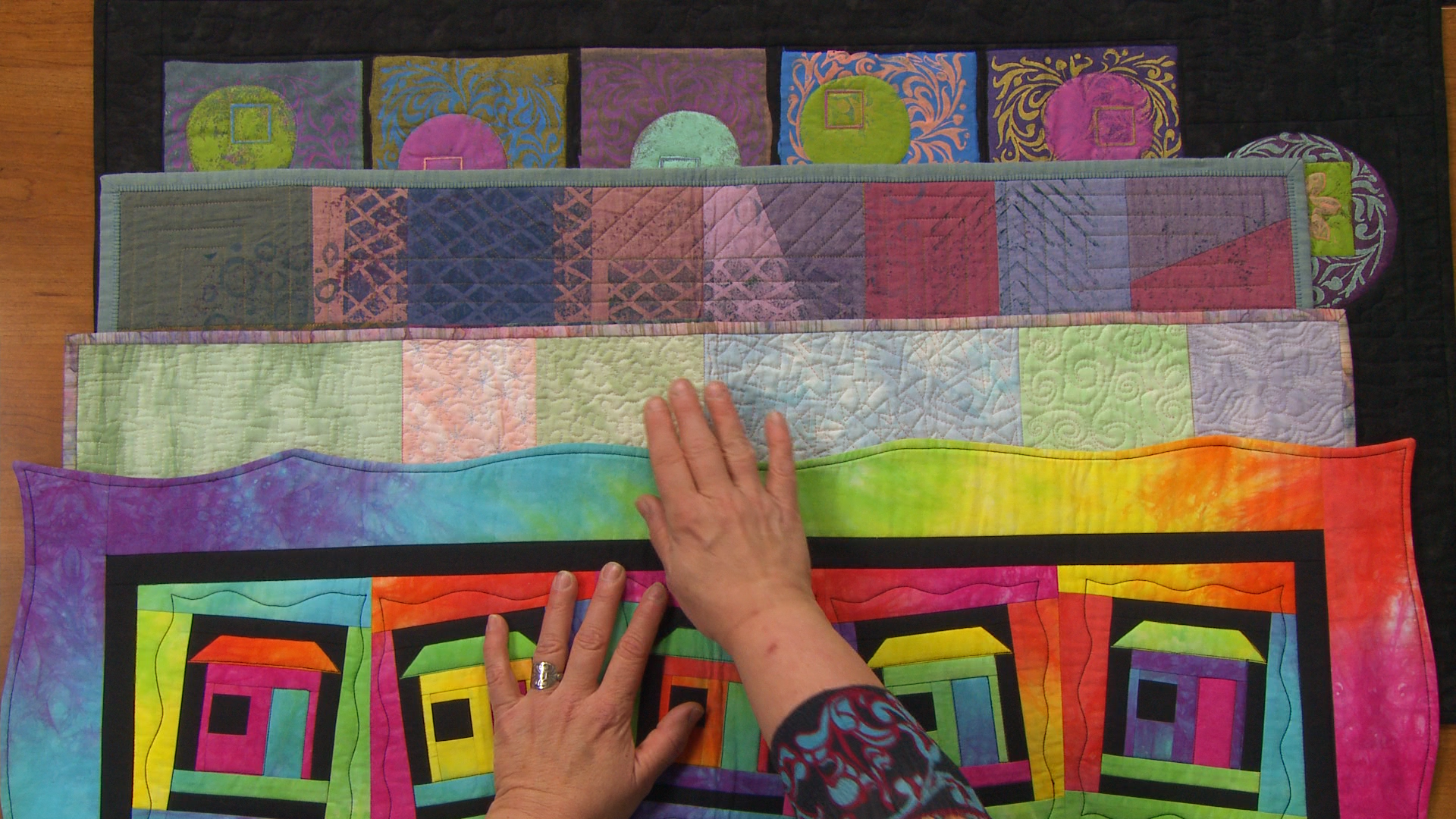 Session 7: Principles of Design
9:14
Why study color theory? Well, the easy answer is so that you will have more information to guide you when you are creating things. A more complete answer is also a more complex one.
My bet is that you don't realize that color is energy and therefore the best way for you to control that energy is to learn to harness it. To harness it you must first understand the kind of power it holds.
Each color has a different energy and just like people, colors behave differently in combination with other colors. We can call that the interaction of color a system. It is a system based on theories made and asserted hundreds of years ago. Though those theories still stand to this day, we add new and intriguing information to the system all the time. We now know more about how light is seen by the human eye, how color affects the human psyche and that the colors we see with our eyes are our brains way of making sense of the light waves moving through the atmosphere.
Back to that easy answer, "to guide you when you are making things"; learning to harness the energy of color, understanding the interaction of colors and becoming acquainted with as many varieties of color as possible will make it easier and more enjoyable for you to make more beautiful, interesting and successful art, quilts, jewelry, whatever your heart desires.
So, come along with me, art quilter and instructor, Heather Thomas and let me introduce you to a system that just might rock your world as you learn new meanings for the words scale, value, harmony, texture and so much more.
Heather Thomas
Heather is a mixed media fiber artist with a passion for color and a dedication to teaching. After a decade of making original yet traditional work, she began venturing out toward art quilting, embellishments, and mixed media work. With more than 12 years of studying and teaching color and design under her belt, she wrote her second book, A Fiber Artists' Guide to Color & Design, which came on the heels of her very popular first book, Fabric Embellishing: The Basics & Beyond. In 2011 Heather was a guest writer for Quilting Arts magazine with a multi-part feature on Free Style Machine Quilting. She also participates in group and individual instructional DVDs produced by the Creative Crafts Group. You can visit Heather's blog at heatherthomasblog.blogspot.com.
Bonus materials available after purchase
How do I know what the Class covers?
Do I have to be a Member of National Quilters Circle to purchase a Class?
How do I purchase a Class?
How do I access/view my Class?
Do I have to take the Class right away?
Is there a limit on the times I can view my Class?
Can I view a Class on my tablet device or mobile phone?
How do I get access to the Bonus Materials for the Class?
Can I print out Class details?
What are PDF downloads?
Are there any system requirements to view the Class video content?
Why do you need my email?
Can I get a refund if I don't like the Class?
How do I contact National Quilters Circle?