Creating Miniature Mosaics with Fabric + DVD
Heather Thomas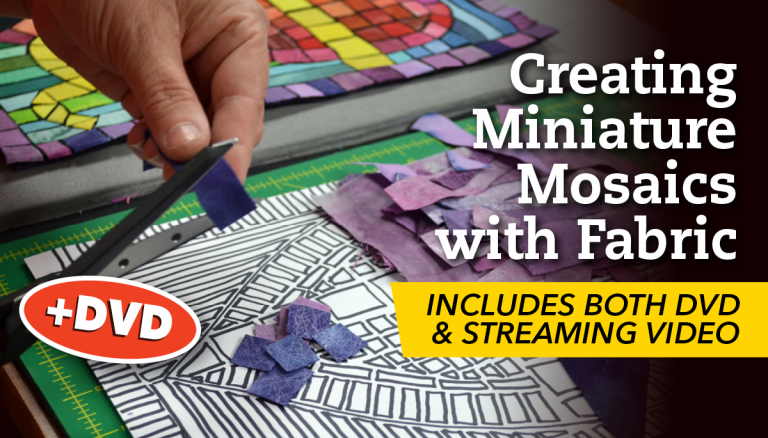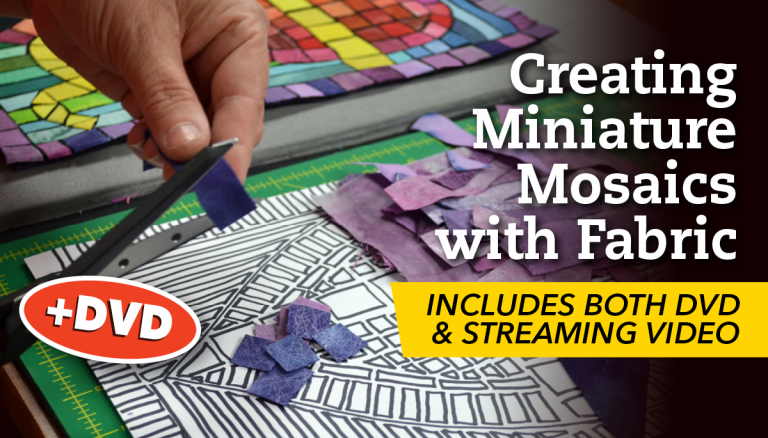 In-depth Instruction; over 95 mins
On-demand video access anytime
Bonus downloadable PDF resources
Access to class Q&A
Available for purchase: $49.99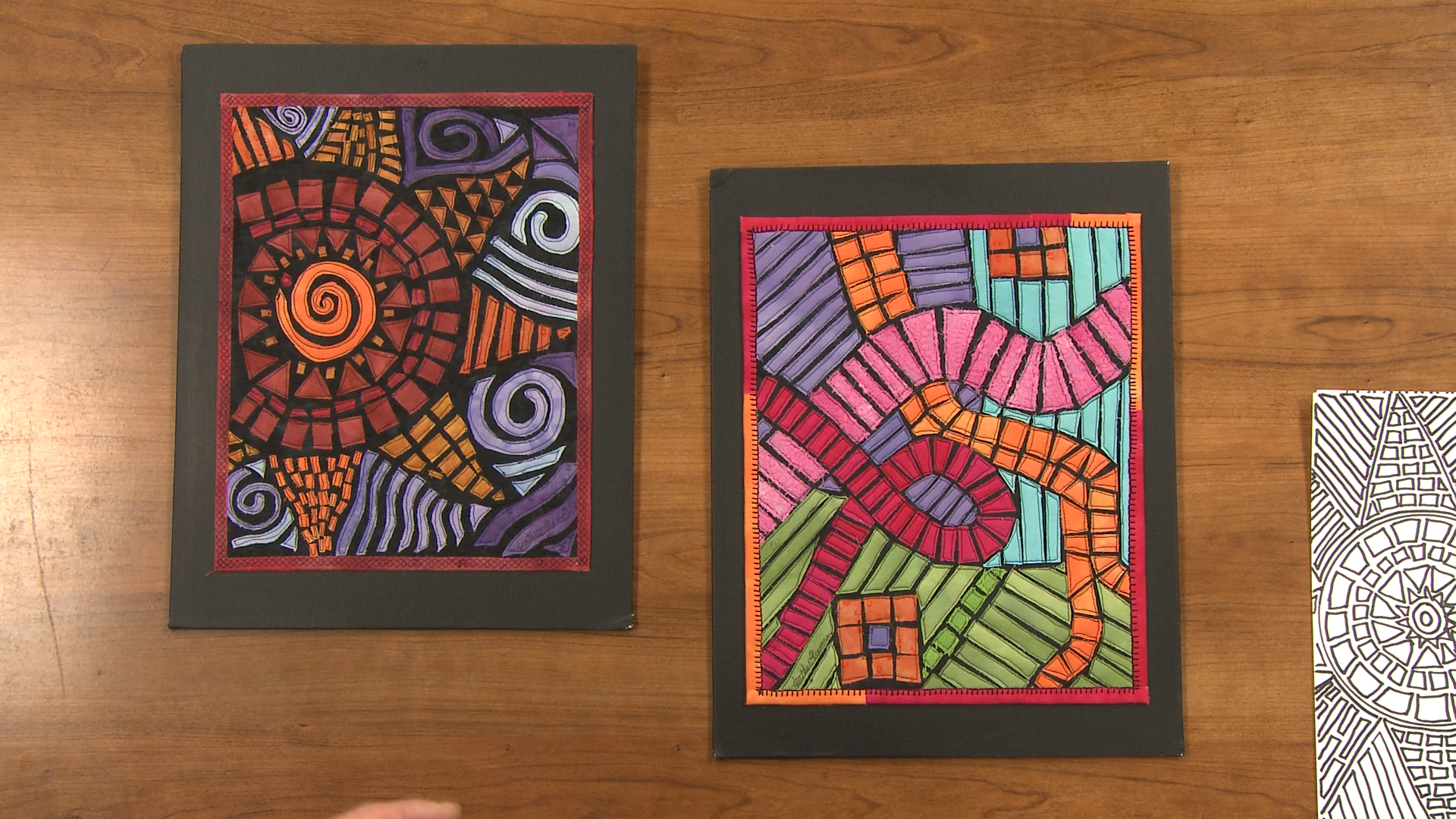 Session 1: Introduction
7:26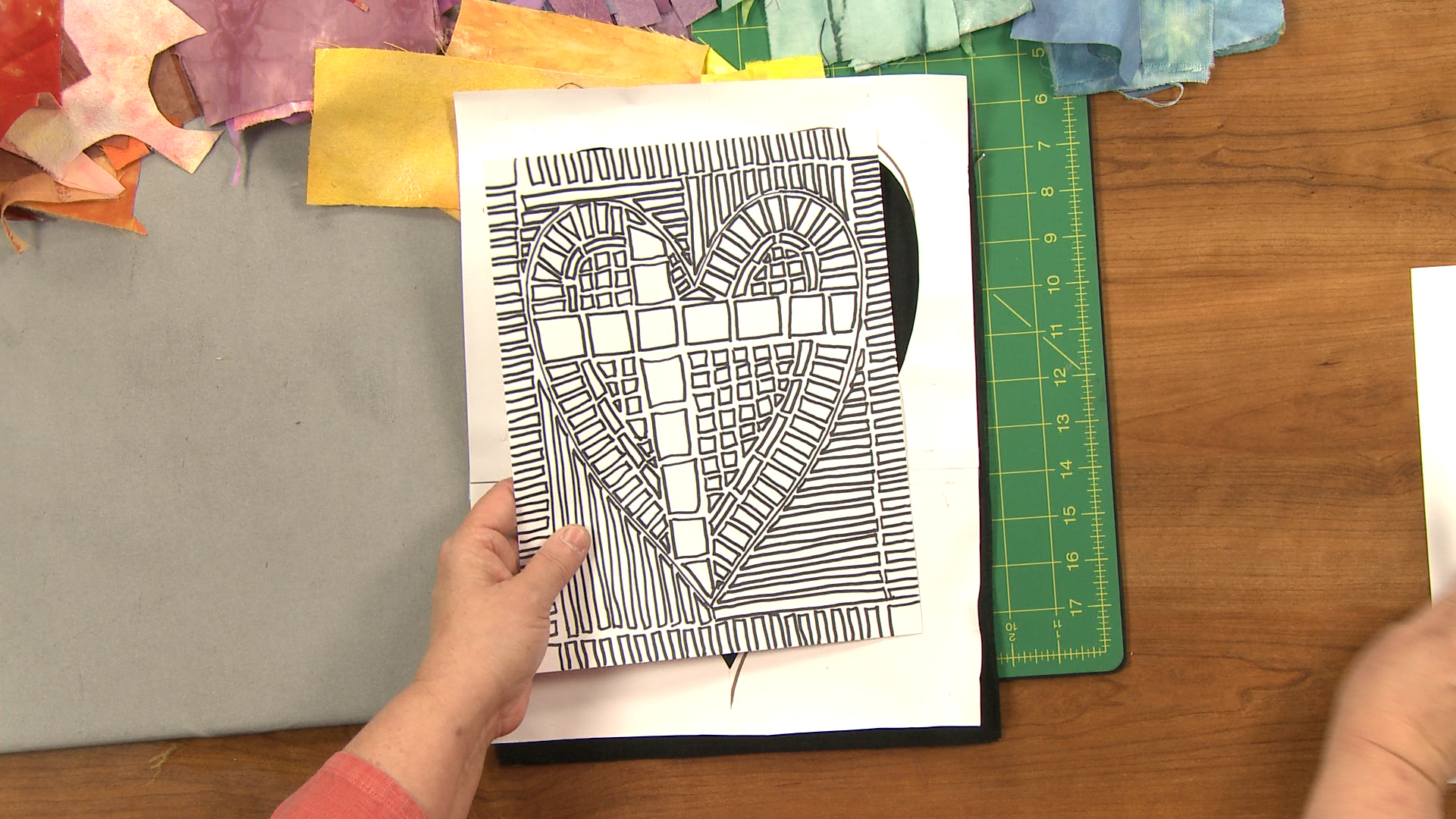 Session 2: Select Design & Prep Fabric
5:31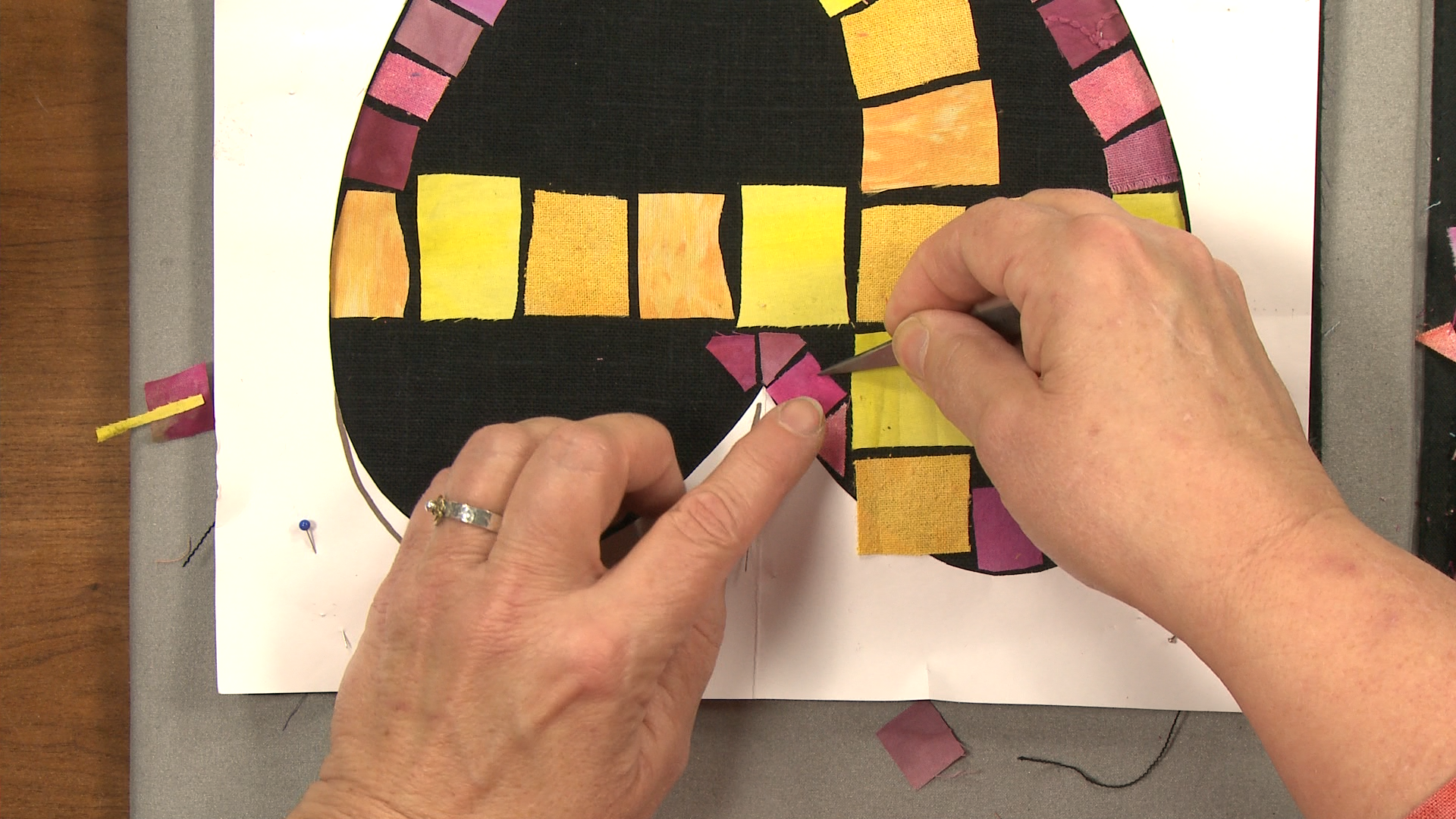 Session 3: Position the Fabric Tiles in Motifs
30:34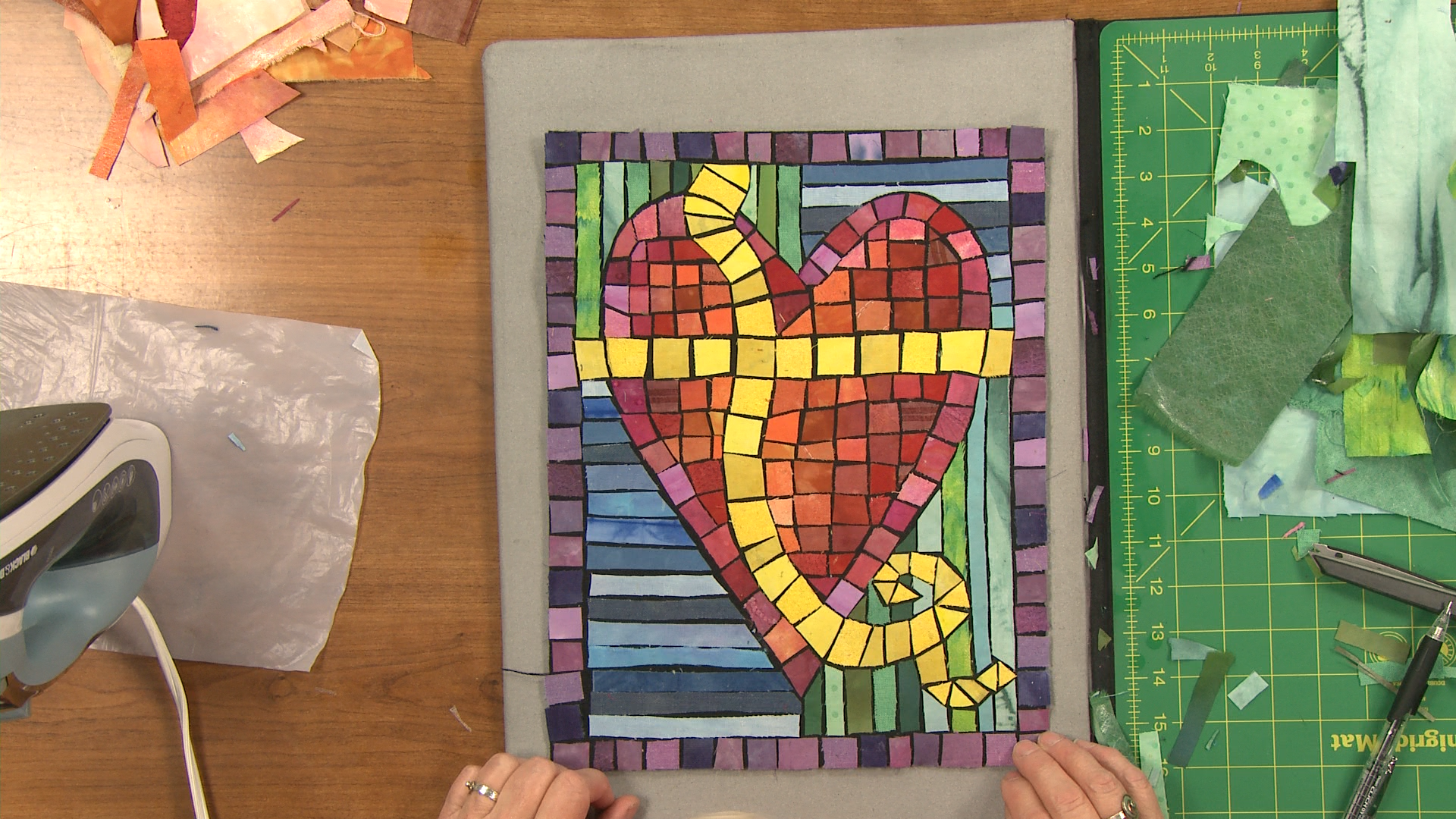 Session 4: Position the Fabric Tiles in Background
20:19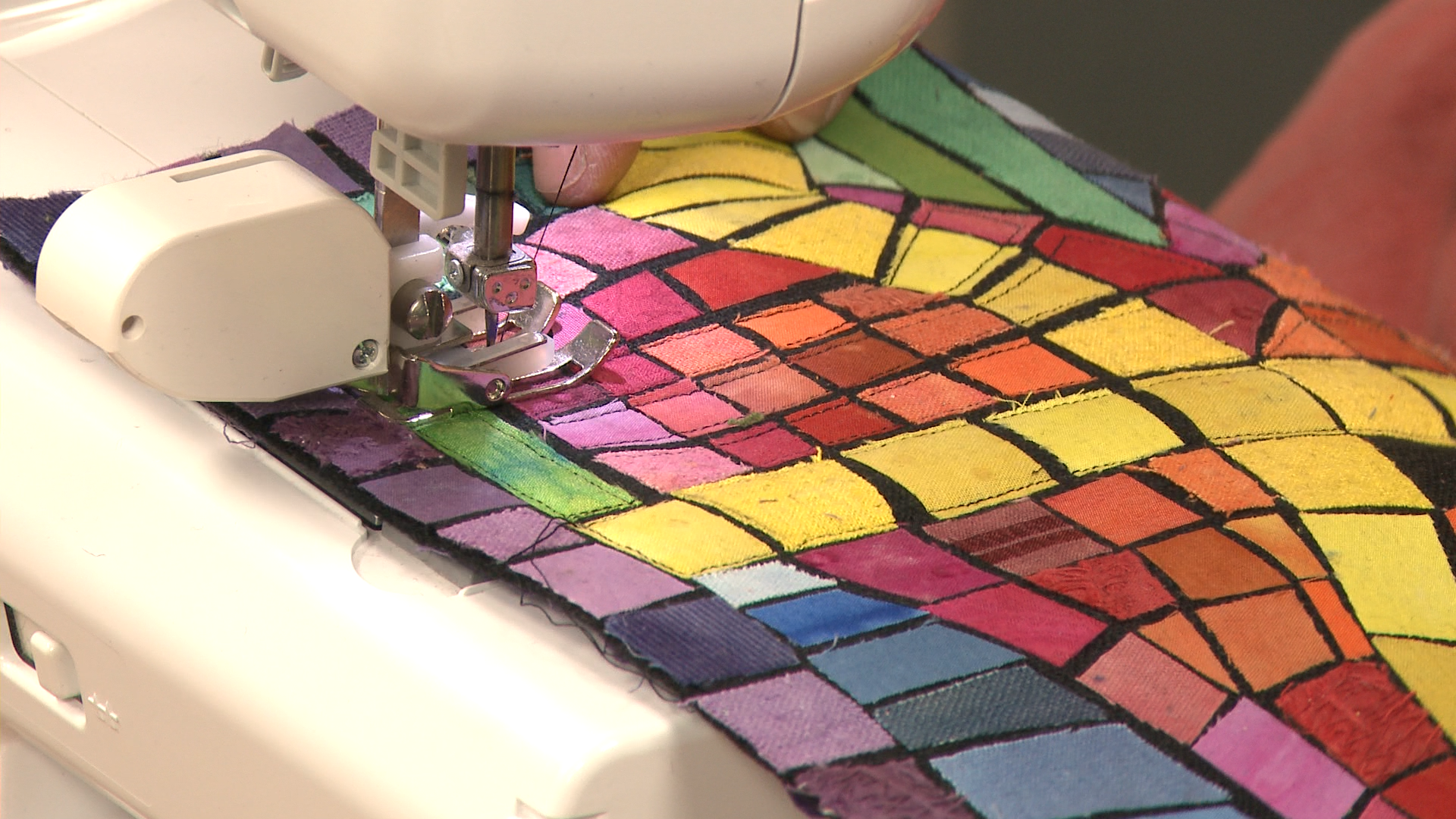 Session 5: Quilting the Mosaic
21:46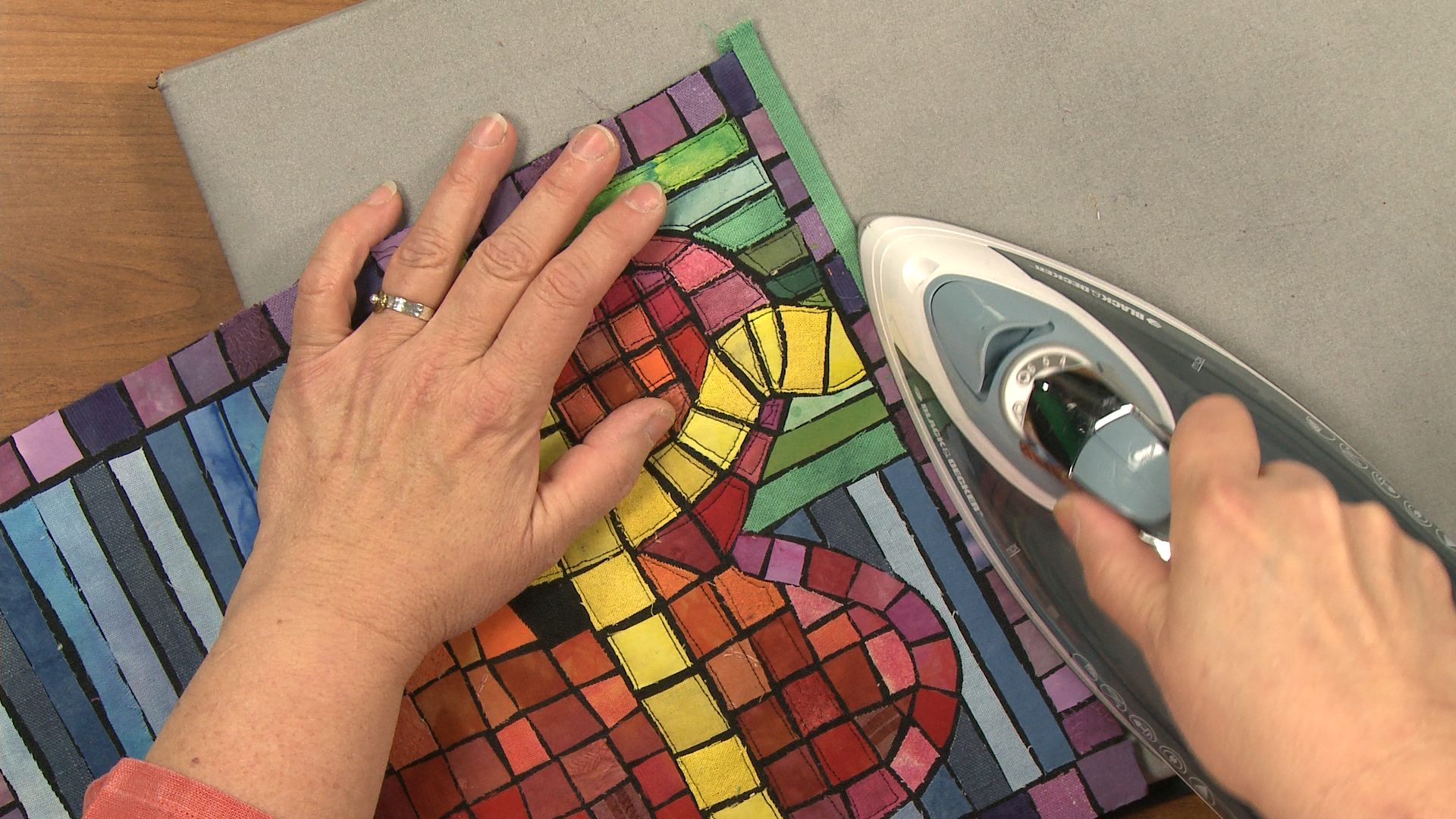 Session 6: Binding the Quilt
8:57
In this class you will learn all about making quilts that look like stone or tile mosaics, including step-by-step instructions for several easy, eye catching designs for you to work with.
Quilt artist, author and instructor Heather Thomas will show you the designs, as well as how to make simple cut outs to use as a fabric placement guide. You will get the chance to look at various iron-on adhesives and how to prepare your fabrics for use.
You'll also be shown how to layer up your mosaic quilt and walk you through placement of your design template. Heather will introduce different ways of approaching a design and walk you through the free form cutting that she uses for all of the fabric "tiles" used in the motif portion of your mosaic.
Heather will share ideas on how to go about quilting your miniature mosaic and give some additional information on quilting on a larger scale. Whether you choose to free motion quilt or use a walking foot and guided machine quilting, the stitching is easy and stress free.
You will also get to see how easy it is to finish your Miniature Mosaic with an iron-on binding and use decorative stitch to hold it in place.
NOTE: You'll receive this Class video instruction in two forms: As on-demand streaming video (in your NQC Account); and as a physical DVD, mailed to you.
Heather Thomas
Heather is a mixed media fiber artist with a passion for color and a dedication to teaching. After a decade of making original yet traditional work, she began venturing out toward art quilting, embellishments, and mixed media work. With more than 12 years of studying and teaching color and design under her belt, she wrote her second book, A Fiber Artists' Guide to Color & Design, which came on the heels of her very popular first book, Fabric Embellishing: The Basics & Beyond. In 2011 Heather was a guest writer for Quilting Arts magazine with a multi-part feature on Free Style Machine Quilting. She also participates in group and individual instructional DVDs produced by the Creative Crafts Group. You can visit Heather's blog at heatherthomasblog.blogspot.com.
Bonus materials available after purchase
How do I know what the Class covers?
Do I have to be a Member of National Quilters Circle to purchase a Class?
How do I purchase a Class?
How do I access/view my Class?
Do I have to take the Class right away?
Is there a limit on the times I can view my Class?
Can I view a Class on my tablet device or mobile phone?
How do I get access to the Bonus Materials for the Class?
Can I print out Class details?
What are PDF downloads?
Are there any system requirements to view the Class video content?
Why do you need my email?
Can I get a refund if I don't like the Class?
How do I contact National Quilters Circle?
Purchase Class
Purchase class and add to your personal library with on-demand video access.
Enjoy on-demand video access to this content anytime, anywhere for the one-time cost below.
You won't lose access, with or without an active current Membership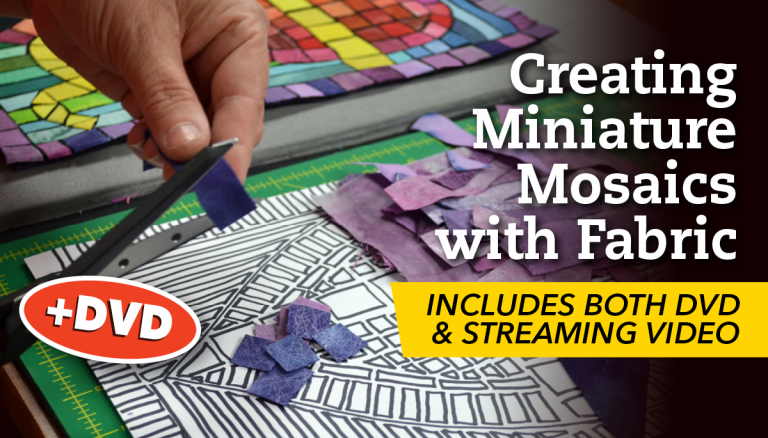 Creating Miniature Mosaics with Fabric + DVD
with Heather Thomas
Creating Miniature Mosaics with Fabric + DVD
Purchase this class for $49.99.