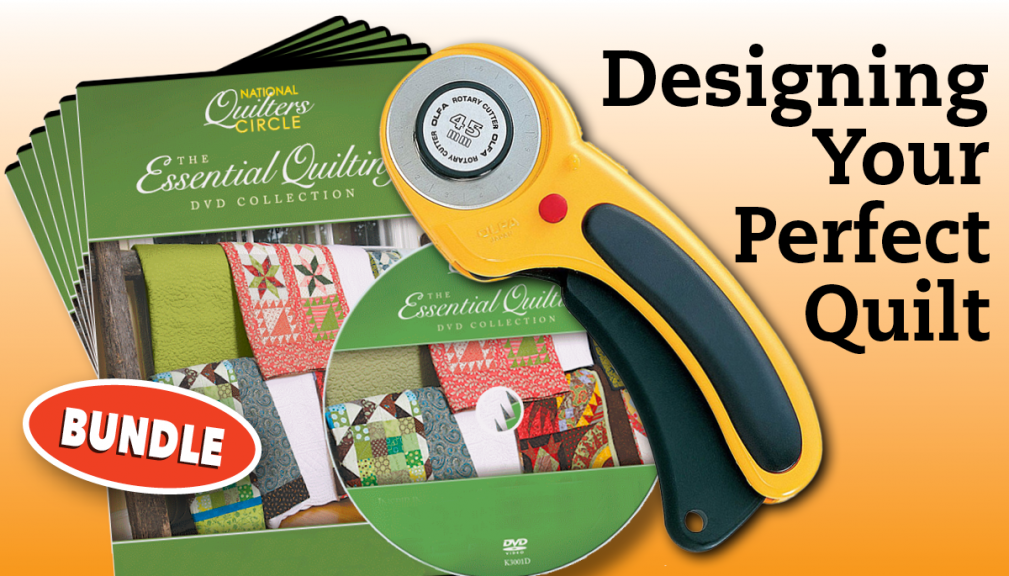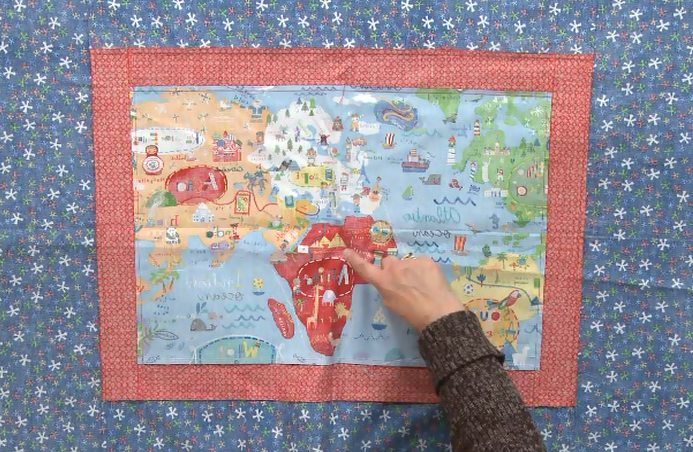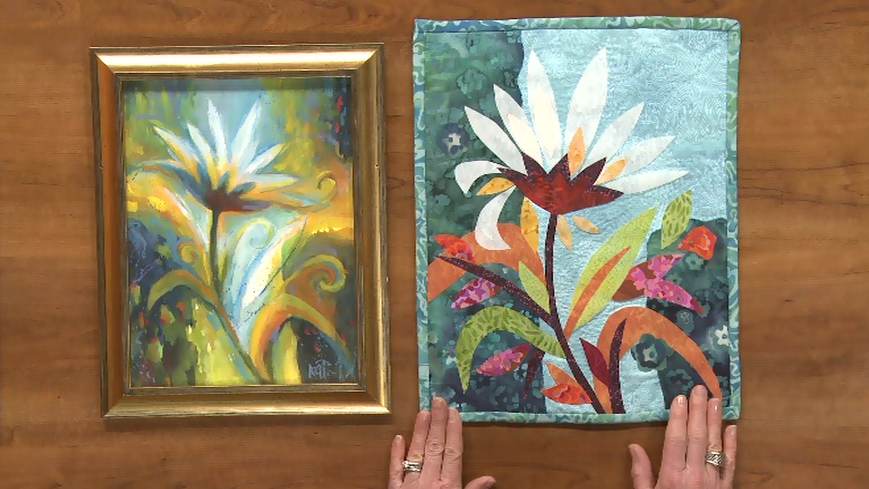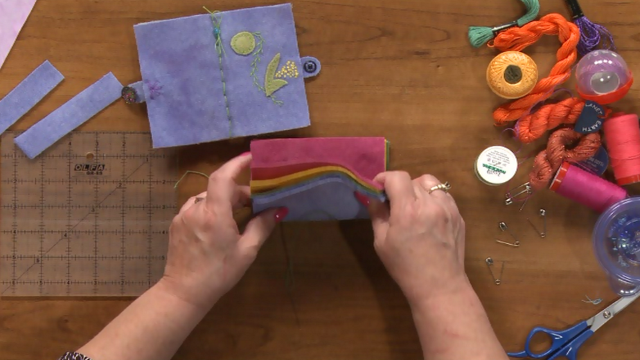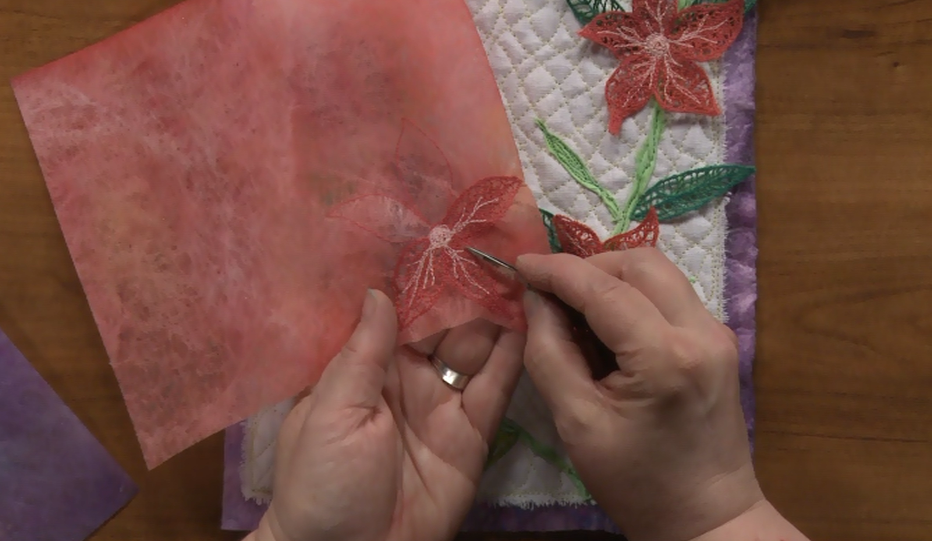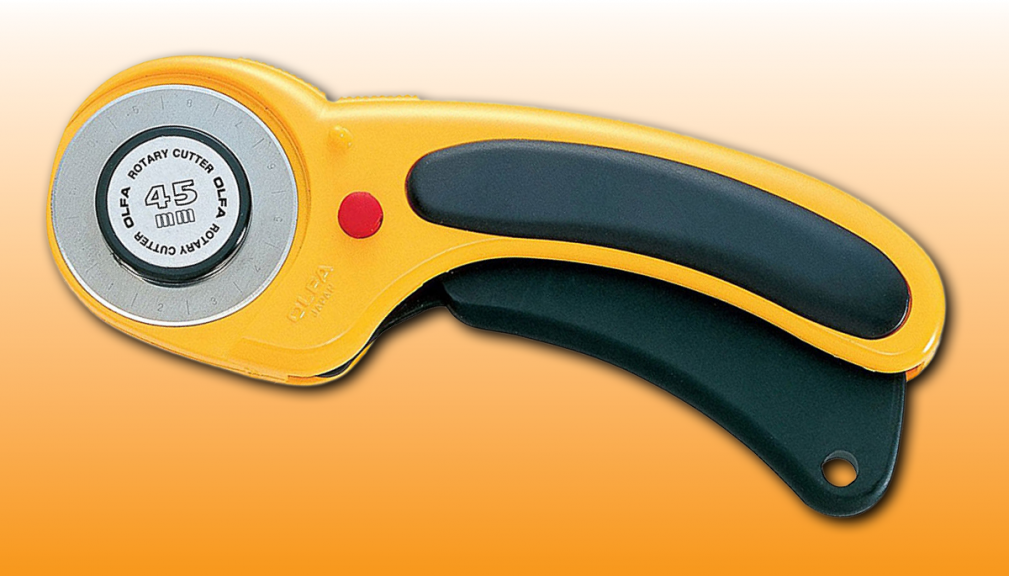 Designing Your Perfect Quilt 6-DVD Set + 45 mm Rotary Cutter
This product is currently out of stock and unavailable.
K3086Q
Description
Bundle: Designing Your Perfect Quilt 6-DVD Set + 45 mm Rotary Cutter
From fabric color inspiration to designs and quilting techniques, a lot goes into designing a quilt. In this 6-DVD set from National Quilters Circle you will learn about all of this and more on your way to designing your perfect quilt. You will see how to make several different blocks, learn how to assemble and baste a quilt sandwich, get ideas of different quilting methods and learn how to hang or display your quilt.
With over six hours of instruction, you will learn how to master various quilting styles from start to finishing with in depth step-by-step directions.
With this bundle you will also receive a helpful tool great for cutting fabrics!
Design Strategies for the Experienced Quilter – 55 minutes
Trying Something New: Sandwiching a Reversible Quilt
Design Workshop: Mini Mosaics
Quick Tip: Hand Quilting Basics
Finishing Touches: Binding: How Much Do You Need?
Techniques Revealed: Stenciling with Soft Molding Paste
Steps and Methods for Extraordinary Creations – 60 minutes
Trying Something New: Creating an Art Quilt
Design Workshop: Block Party
Method Revealed: How to mark a Quilt Top
Quick Tips: Scrap baskets
Color Inspiration: Working with Whites
Designing & Creating Outstanding Quilts – 72 minutes
Learn our quilter's favorite types of free motion designs with "Pebble Quilting" and "Angular Stippling" and how to use those design for different textures in your next project. This DVD series will allow you to create motion in your quilt through the popular method of '"flying geese" and much more. Treat yourself to a quick and simple present when creating a wool needle book, something that will be useful and last forever. The topics in this video include:
Design Workshop: A Trio of a Favorite Free Motion Quilting Design
Method Revealed: Flying Geese
Design Workshop: Needle Book
Trying Something New: Freeing Feathers
Inspiring Projects and Unique Designs – 61 minutes
This quilting video will provide you with easy ways to add some style to your quilt. Our quilting instructors will show you how to create a flexible hand applique using visible web without applique pins. You will learn how to create artful embellishments and unique prints using dyed cheese cloth and crayons on your quilt. This video will also show you new ways to use the versatile Four X Variation Block and help you implement a piecing and wool applique technique into your blocks. The topics in this video include:
Techniques Revealed: Visable Web & Hand Applique
Color Inspiration: Color Crayon Quilts
Design Workshop: Four X Variation Block
Techniques Revealed: So Tweet & More
Detail and Design for Charming Projects – 62 minutes
Techniques Revealed: Easy Trapunto
Tool Center: Hanging Sleeve
Trying Something New: Eye Candy Glasses Case
Design Workshop: Free Lace Appliques
Fun and Fanciful: Making Quilted Postcards
Exclusive Quilting Tips for the Skilled Quilter – 59 minutes
Techniques Revealed: Schnibbles
Trying Something New: Fabric Weave
Quick Tips: Be Comfortable & Injury Free While Sewing
45mm Ergonomic Rotary Cutter ($30 Value)
This great product features an ergonomic design that provides a comfortable and positive grip. Simply squeeze the handle to engage the blade! The dual-action safety lock allows you to lock the blade open for comfort and closed for safety. Another great feature; this product is designed for both right- and left-handed use – a perfect gift! It's also great for cutting fabrics into shapes, strips and pieces for sewing, quilting or craft projects.