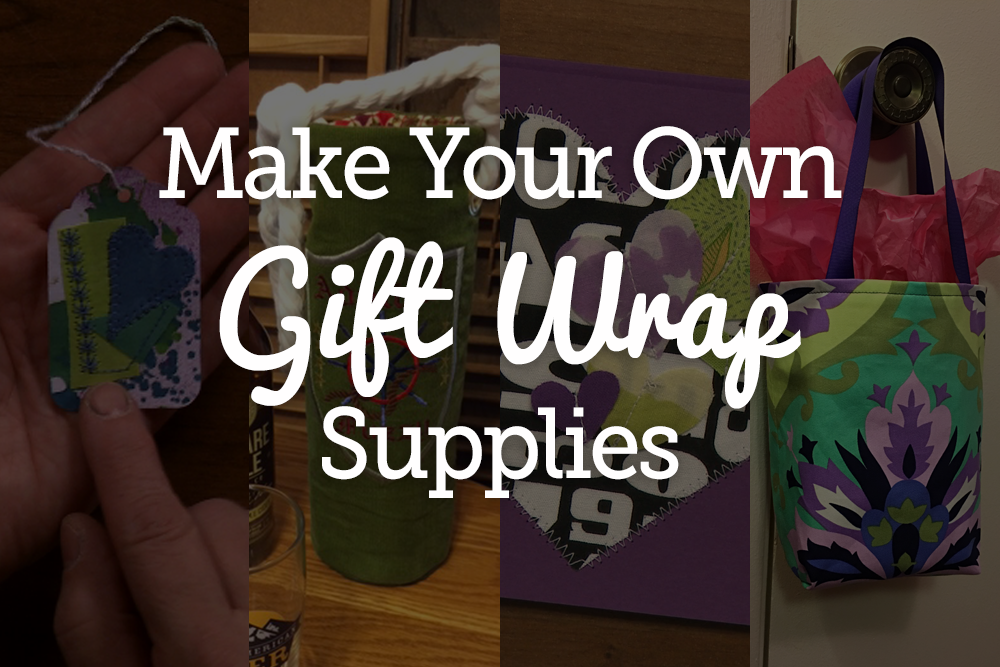 Are you tired of buying wrapping paper and gift bags year after year only to have them be thrown away as soon as the gift is opened? Why not make your own gift wrapping materials that are not only reusable but beautiful enough that they become part of the gift themselves! Better yet, you can make your custom gift bags using that extra fabric you probably have lying around the sewing room.
You'd be surprised at how easy and fun it can be to make your own gift wrapping supplies, including gift bags, gift tags, and cards to accompany your gifts. With a stash of fabric scraps and notions, as well as some basic sewing and quilting skills, you can make a whole supply of gifting goodies that will be just as loved as the gifts they contain.
Quick and Easy Fabric Gift Bags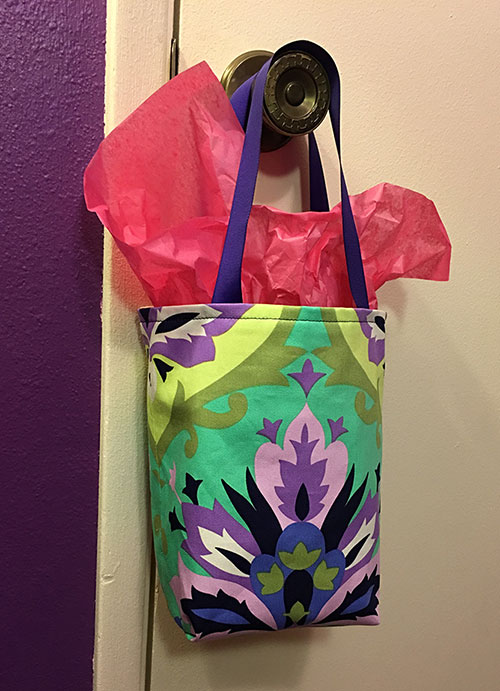 Whether you need to wrap a gift in a hurry, or you want to make one-of-a-kind gift wrap, these two quick and easy gift bag designs will suit your every need. Both gift bags will add a personal touch to any gift giving opportunity. They will also please and delight the gift receiver!
Find the project here:
Sew Your Own Holiday Gift Bags
Artistic Quilted Greeting Cards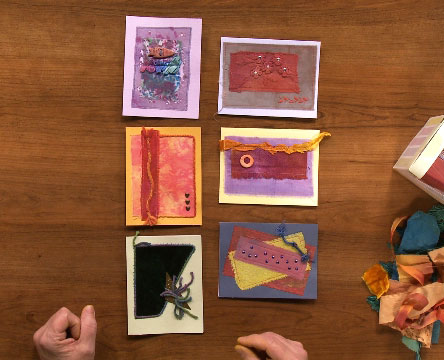 Learn how to create a beautiful handmade card for a friend or loved one in this quilting tutorial with Heather Thomas. Heather shows you a few quick ways to make homemade cards by starting with a pre-made card and adding fun embellishments. By using unique or unusual fabrics and decorative stitches, you can create a beautiful card that is all your own!
Find the project here:
Easy to Make Handmade Cards
Simple Embellished Paper Cards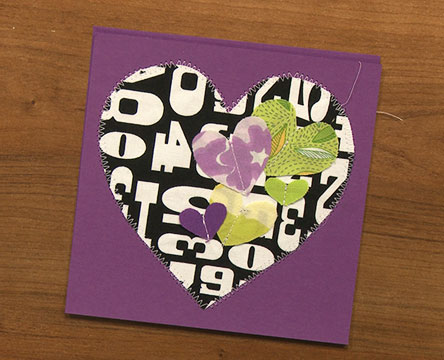 Making greeting cards is not only a great way to add a personal touch the next time you send one, but it's also a great way to use up fabric scraps. In this tutorial, Jessica Giardino shows you how to use small amounts of fabric and trim to decorate the front of a card using embellishments. She gives tips on how to layer and stitch fabric elements together first before applying them to the card. Jessica also shows how using a double-sided tape or other adhesive can help hold things in place when stitching.
Find the project here:
Making Greeting Cards with Fabric and Paper
Customizable Quilted Gift Tags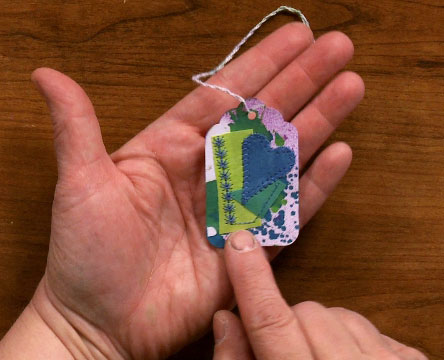 This creative quilting project can bring together the desire to craft with the desire to quilt! Heather Thomas teaches you how to make your own gift tags to put on the gifts that you give to loved ones. Heather demonstrates the steps to make this fun project, and shares some ideas on how to make them unique.
Find the project here:
How to Make Quilted Gift Tags
Embroidered Wine Bottle Gift Bag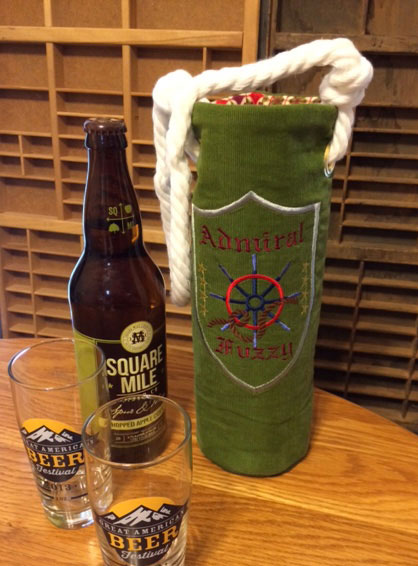 A bottle of wine or other favorite alcohol is the perfect last minute gift idea, and makes a great hostess gifts for parties. You can jazz up this gift too with a custom embroidered gift bag! This bag will fit either a regular-sized wine bottle or a 20 oz. bomber bottle of beer. All this project needs are a few scraps, rope or cotton cord, and grommets. This is a great project to test out your sewing machine's embroidery functionality, or you can hand-embroider a design, or simply let your fabric speak for itself.

Find the project here: Booze Bottle Gift Bag Pattern

Whatever project you decide to create, your recipient is sure to appreciate the wrappings just as much as the gift itself. What's your favorite item to create for gifting? Let us know in the comments! Happy quilting! Have something to add? Leave a comment or email editor@nationalquilterscircle.com.