To stop quilting fabric from bleeding in your finished quilt, be sure to machine wash your fabric (sorted with like colors) and dry before cutting. Yes, that does mean you will have to iron or press your quilting fabrics as well!

I tend to be that person who never washes their fabric before I begin a quilt. That is to say, I never used to be a person who pre-washed fabrics.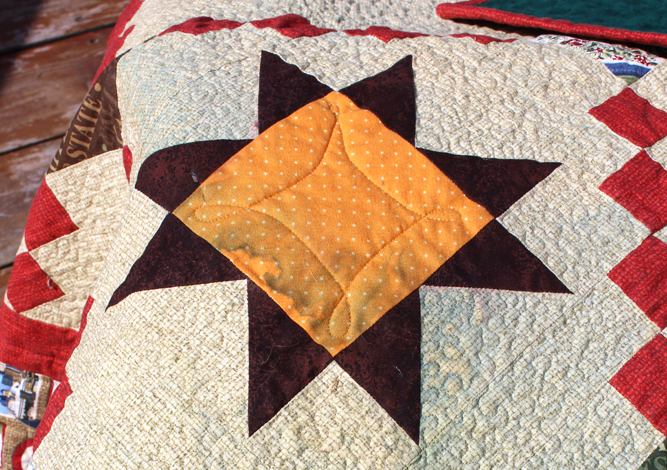 I once had an incident in my home where water started leaking through an air conditioning vent in a rain storm. Unfortunately, I happened to have a quilt stand directly below it. I moved the stand and evaluated my quilts immediately – and was horrified to find that the color from the green flannel backing had run to the front of my quilt!
If I had pre-washed and pressed my fabrics before I began this quilt, I wouldn't have this issue of bleeding colors. Just a little bit of water staining that could easily wash out.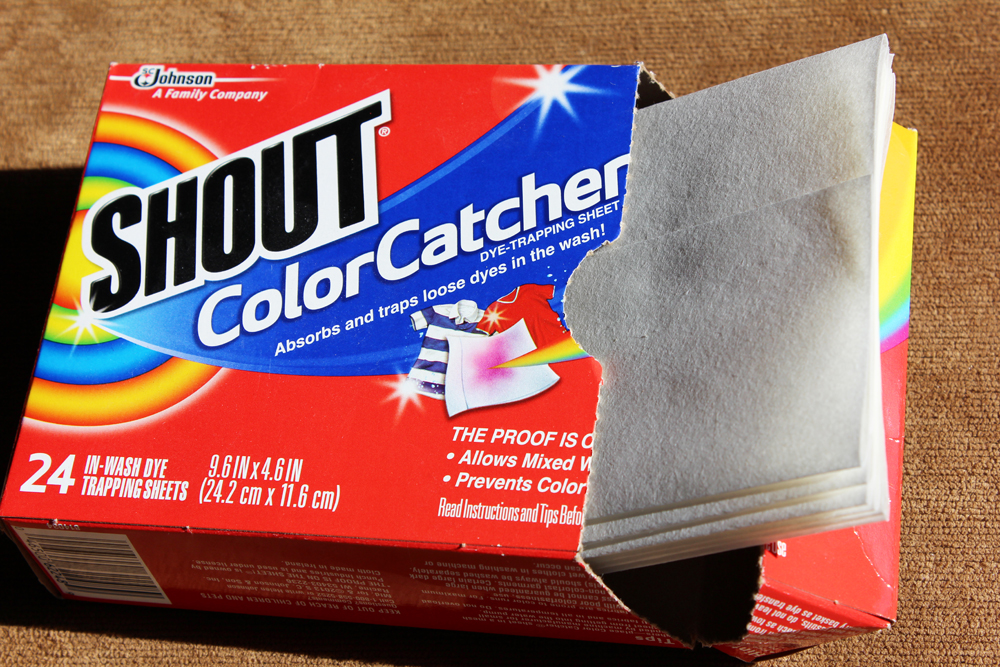 But what would I do to fix my current situation? Solution: Shout Color Catchers. These things are miracle workers. I threw my quilt into the washing machine with two of these sheets and was simply amazed when I took it out of the washer.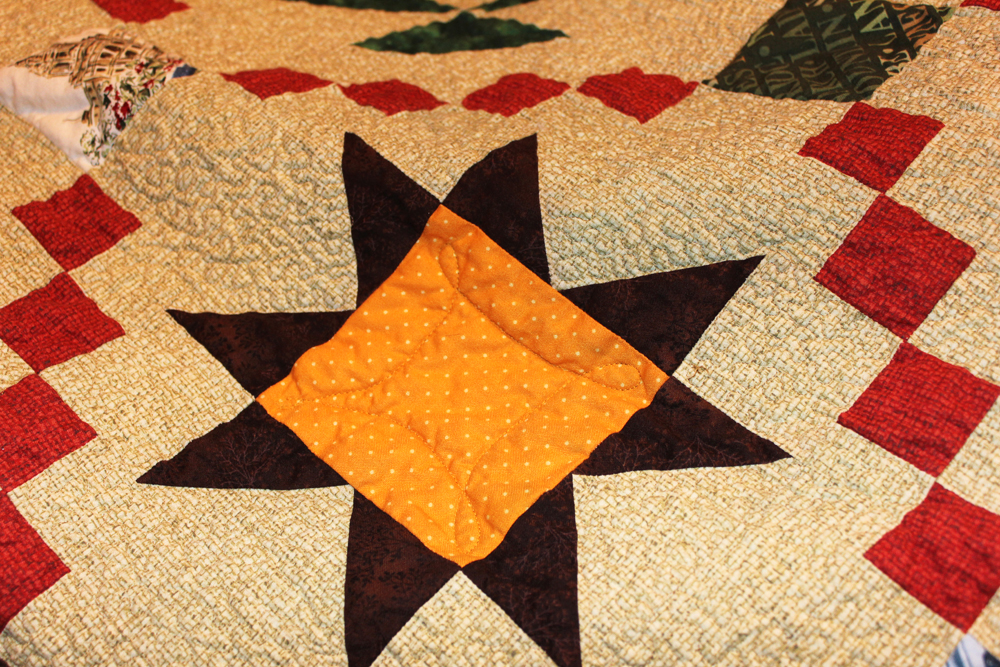 You guessed it – the stain was gone! I was so relieved. The best news is that this product is inexpensive and can be found in the laundry section of your local grocery or big box store. I recommend keeping a box in the laundry room for just such emergencies.
I should point out too that I typically do not wash my quilts – I like to preserve them as heirlooms for future generations and washing in the machine can cause wear and damage over time. This particular quilt however was badly damaged so I had little to lose. Check out my article on cleaning and caring for quilts to learn some of my preservation tips.
Always remember, to prevent quilting fabric bleeding simply pre-wash your fabrics. If damage does occur, try this little product and you can hopefully save your quilt!
What are your experiences with fabric bleed?
You might also be interested in:
Cleaning Heirloom Quilts
Wash Appliquéd Quilt Top?
Should I Prewash My Batting?
Should I Start Prewashing My Fabric?
Get in touch! Leave a comment or email editor@nationalquilterscircle.com.