"I don't think I need any more fabric; I've got all that I need"… said no one ever! In case you need any motivation to go out and buy more fabric for your next quilting project (though we highly doubt that you do!), here are 15 reasons to help you support your case!
Special thanks to all of our Facebook friends for providing their insight!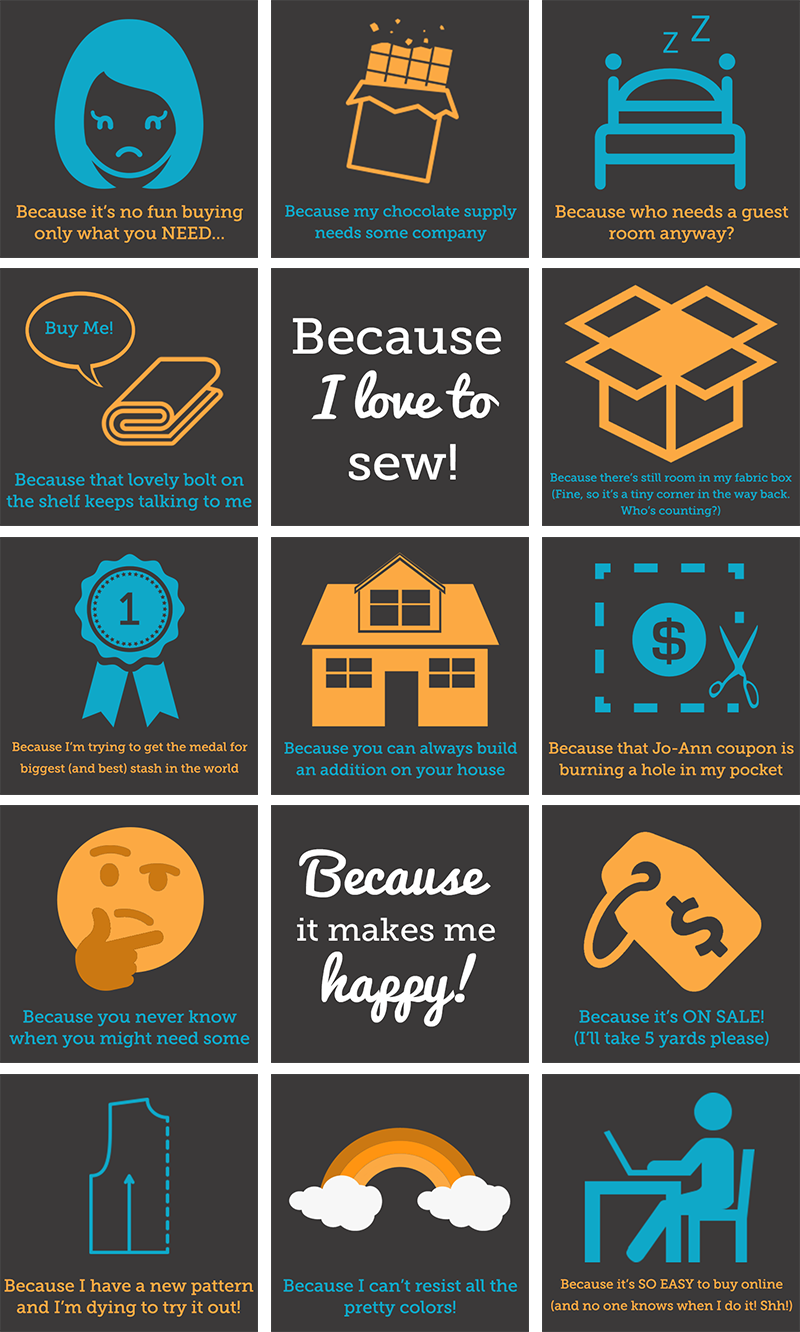 What would you add to this list? Let us know in the comments!
Get in touch! Leave a comment or email editor@nationalquilterscircle.com.