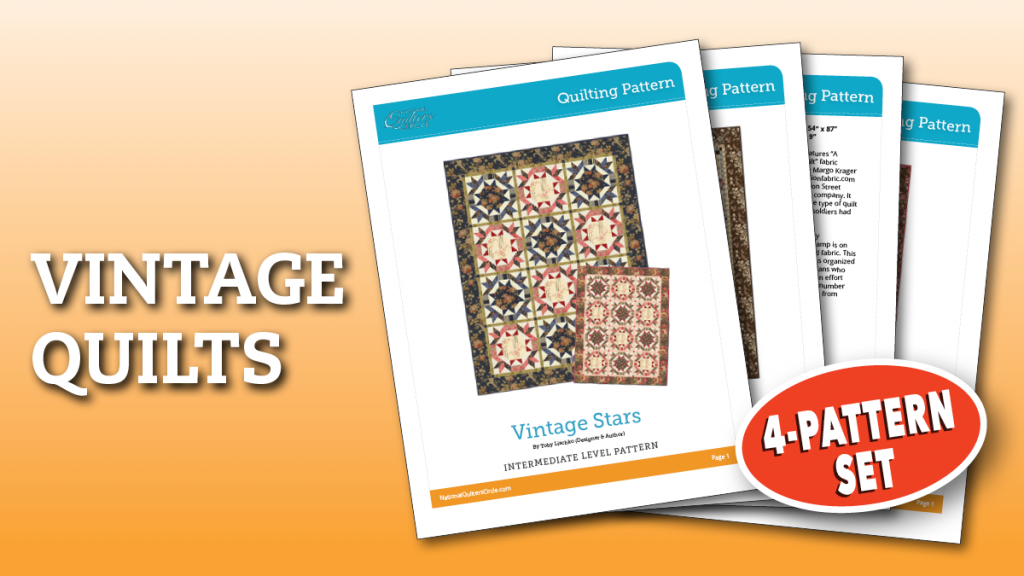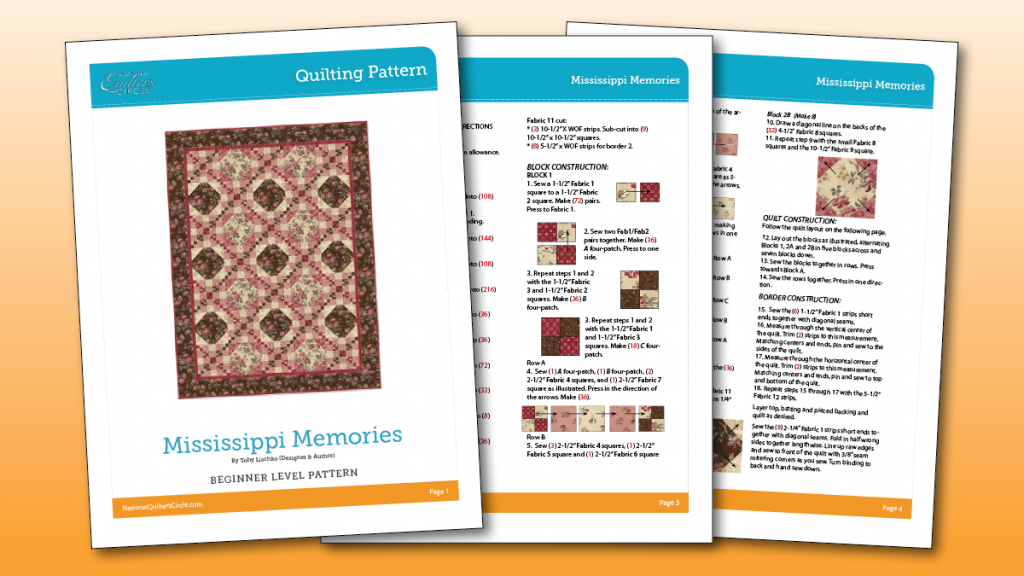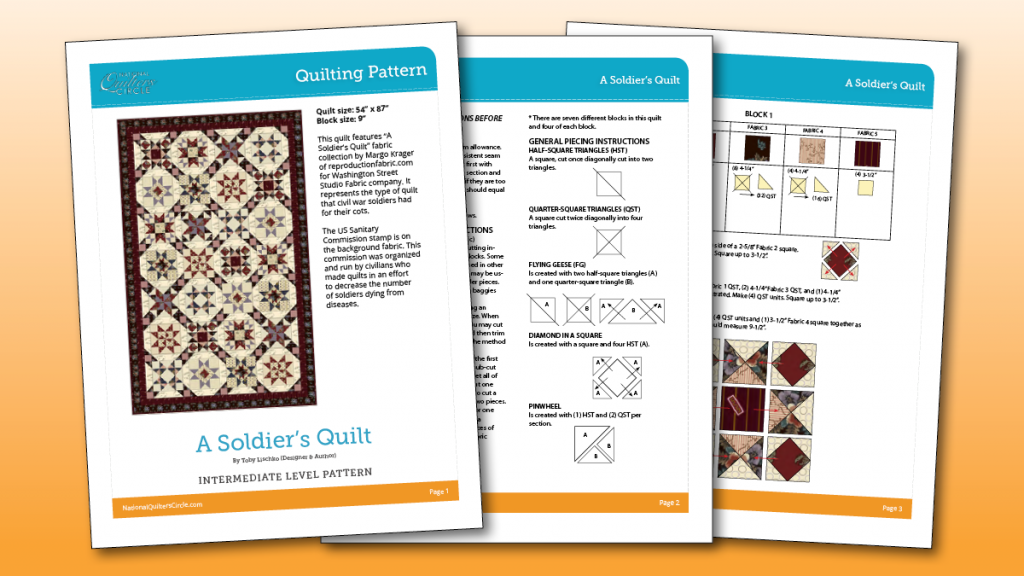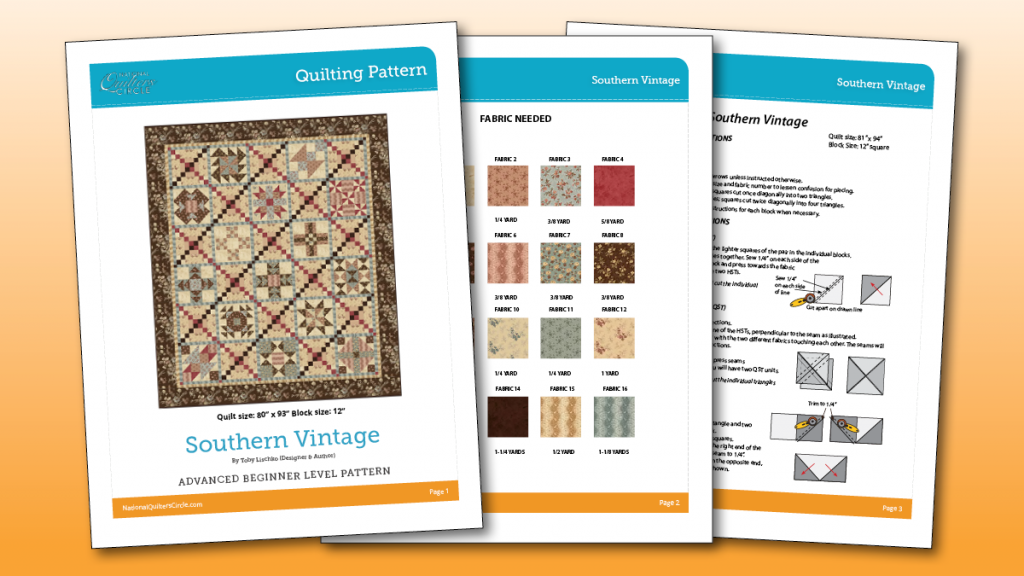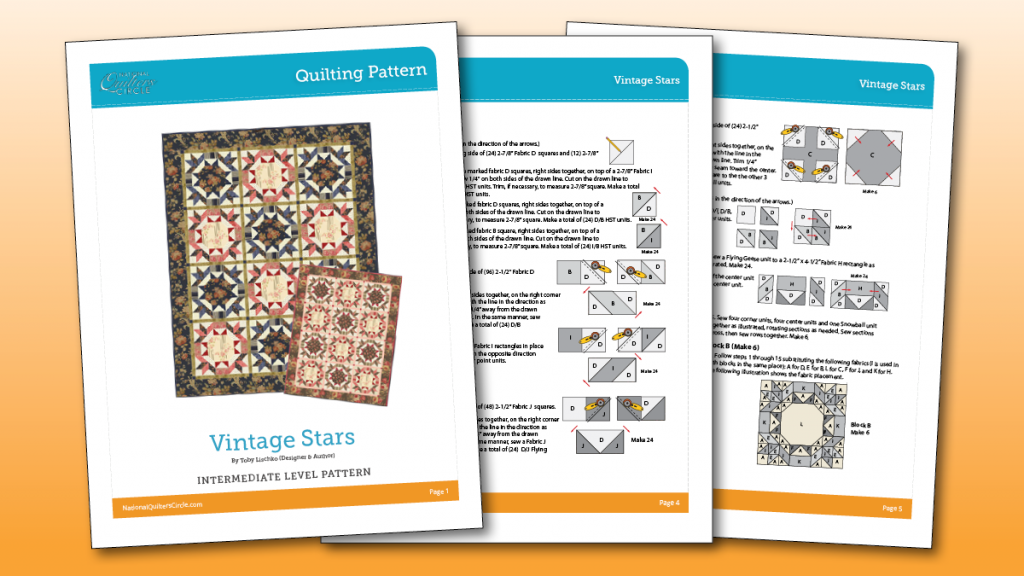 Vintage 4-Pattern Set
$34.99
K3077F
Description
4-Pattern Set: Vintage Collection
Vintage quilt patterns can be the perfect addition to nearly any décor. In this four-pattern bundle from National Quilters Circle you will get patterns designed for any skill level to complete with step-by-step instructions and many illustrations.
Upon your purchase, the 4 patterns described below will be immediately available to you in printable PDF form, to download and save on any device – ready to view or print whenever you want.
Vintage Stars
Quilt size: 64″ x 81″
Block size: 16″
Level: Confident beginner
Southern Vintage
The piecing directions of each block are written explicitly with many illustrations. The pattern is 13 pages and a great quilt for teaching beginner quilters.
Quilt size: 80″ x 93″
Block size: 12″
A Soldier's Quilt
This quilt represents the type of quilt that civil war soldiers had for their cots. The US Sanitary Commission stamp is on the background fabric. This commission was organized and run by civilians who made quilts in an effort to decrease the number of soldiers dying from diseases.
Quilt size: 54″ x 87″
Block size: 9″
Level: Intermediate
Mississippi Memories
This quilt features the Mississippi fabric collection by Washington Street Studio. It is 63″ x 83″, and is a great pattern for beginners!