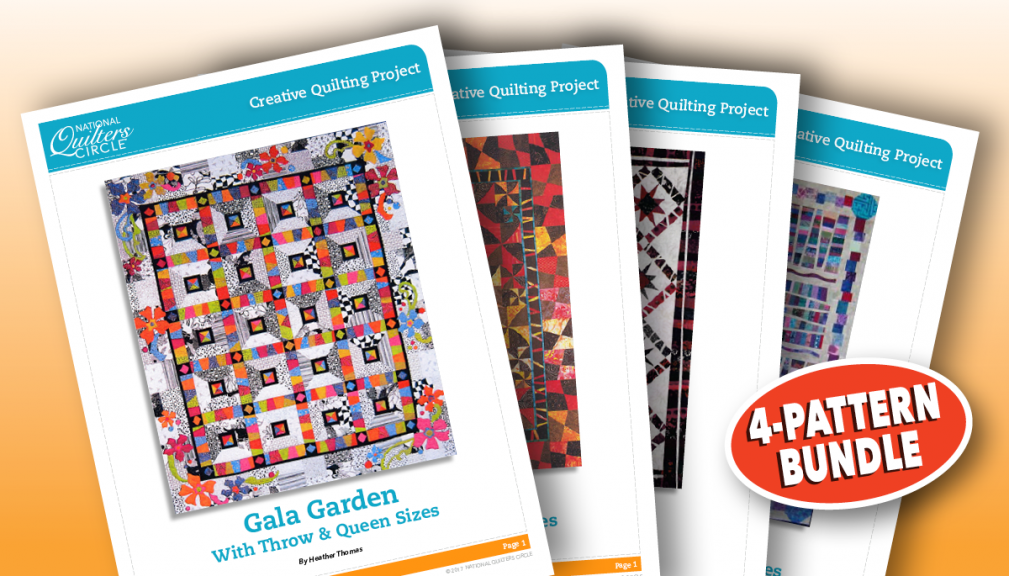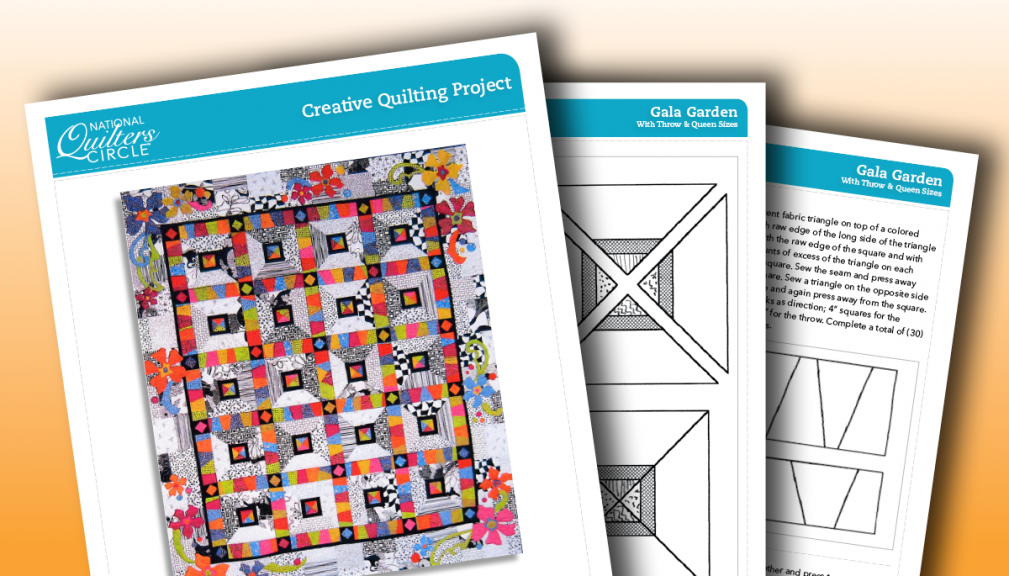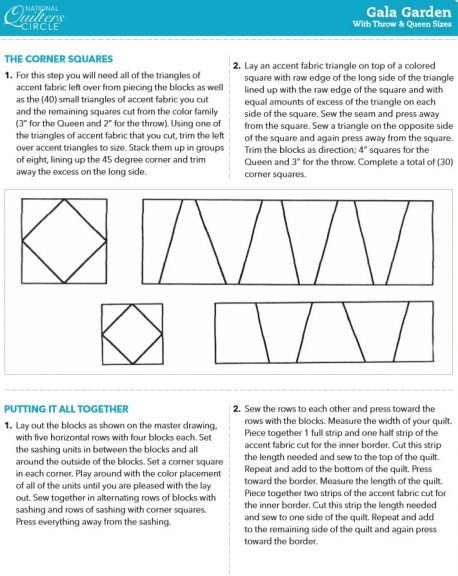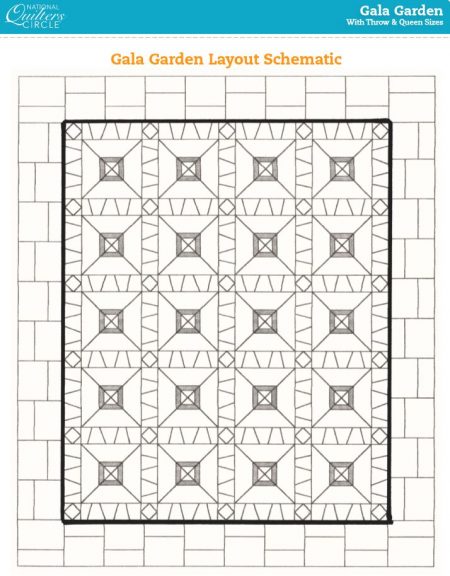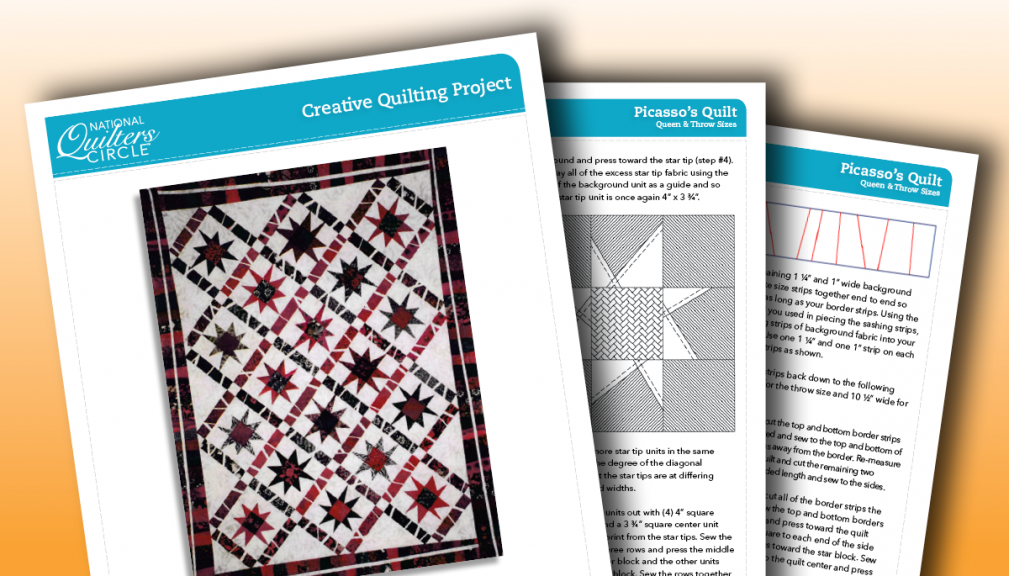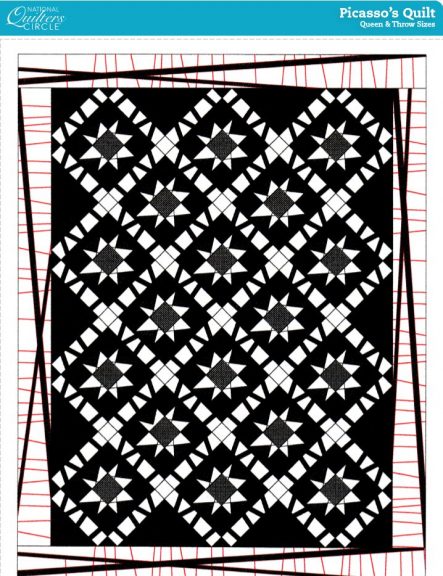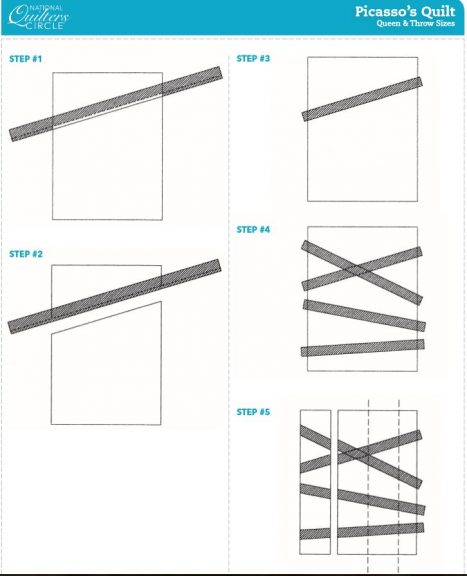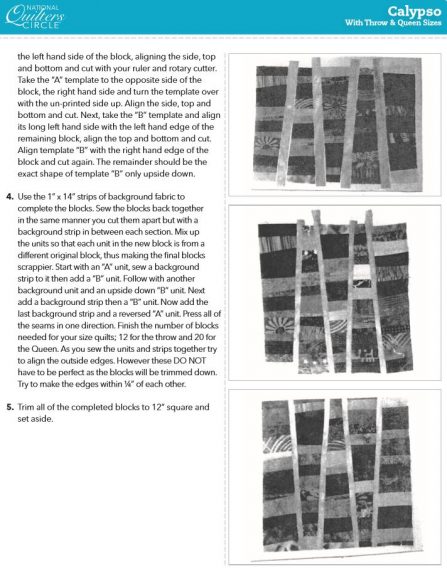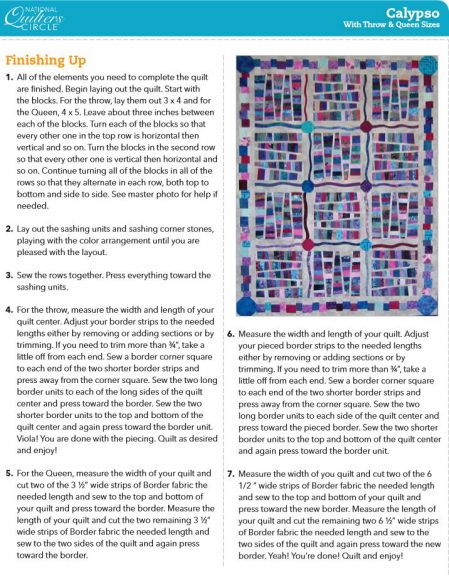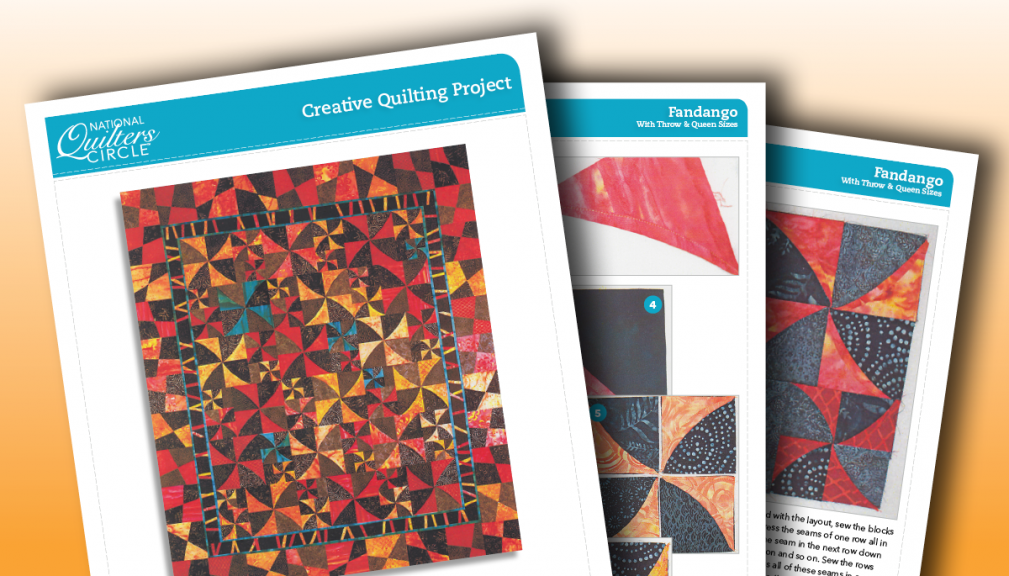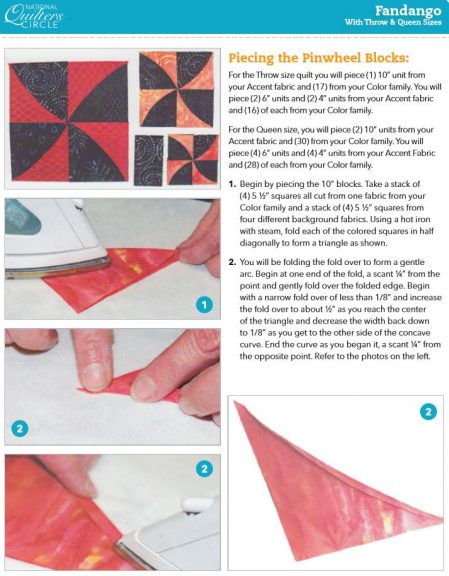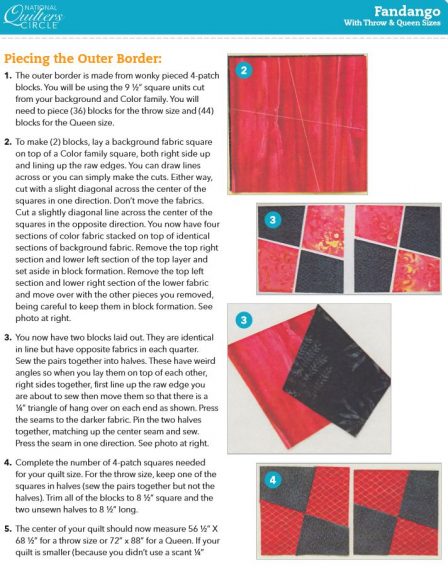 Free Style Piecing 4-Pattern Bundle
$35.99
K3034F
Description
Bundle: Free Style Piecing Patterns
This fantastic 4-pattern set, with each pattern designed by renowned quilt artist Heather Thomas, captures her creativity with free style piecing. With 4 separate patterns and 47 total pages of design instruction, you'll get detailed information on cutting, piecing, and assembling, in addition to easy-to-use patterns.
Upon your purchase, all 4 patterns will be immediately available to you in printable PDF form, to download and save on any device – ready to view or print whenever you want.
Gala Garden Pattern
This delightful design is Heather Thomas' best selling pattern. It relies on high contrasts and the use of bold, bright prints. As with all of her patterns, Heather shows you quick and simple methods to piece what looks difficult and complex. The blocks feature sew and flip techniques along with magic corners and the sashing utilizes free style piecing. The two are joined by pieced corner stones.
The border has a pieced background that repeats the fabrics used in the blocks. The pieced background of the border is topped with sprays of big funky flowers and leaves that are machine appliquéd with a wild, "herky jerky" zigzag. This bold, fun design comes with instructions for both a large throw and Queen sizes, and for advanced beginners and beyond!
Fandango Pattern
Designed to be pieced using three distinct color families, this bold quilt can be fun or dramatic depending on your fabric selection. Featuring free style piecing throughout, this design is both quick and easy to complete.
The blocks are pieced in a free form long cabin technique then they are cut in quarters, mixed up and sewn back together again so each one is unique. They swim in a free form pieced background and are surrounded by a striped border that is free form cut with a wavy edge. If you want a break from exact piecing and want to learn some great new techniques, then this is the pattern for you! Instructions for both throw and queen size included. For advanced beginners and beyond.
Picasso's Quilt Pattern
Featuring lots of free style piecing, this quilt is filled with unique design elements. From its wonky stars to its "slashed" borders each step of this pattern will teach you how to create in a more relaxed, free form way. The blocks are free style, pieced stars, each one unique in its own way. The blocks are set on point and surrounded by rows of sashing that are stitched by making large squares of flip and sew fabric then cut down to size. The border is a play on the old Stacked Coins design made more fun by splitting it lengthwise with a fabric insert.
Created by Heather Thomas, this quilt is filled with a sense of dancing and movement along with its Picasso-esque qualities. With instructions for both throw and queen size, and for advanced beginners and beyond!
Calypso Pattern
A perfect design from Heather Thomas for anyone who prefers free style piecing, Calypso is a fun and easy to piece quilt that belies its complex looking design. The blocks begin with wonky strip piecing and are finished with narrow set in strips. The sashing features gently curved piecing with corner stones and the borders are designed to move around the center giving the whole design the dance like movement implied by the name.
Though each design element looks complicated, Heather shares with you her easy to follow techniques to make each step of this fabulous quilt simple and understandable. With this pattern, you'll not only learn how to make this quilt, you'll add new skills to your toolbox too! With instructions for throw and Queen sizes, and for advanced beginners and beyond!