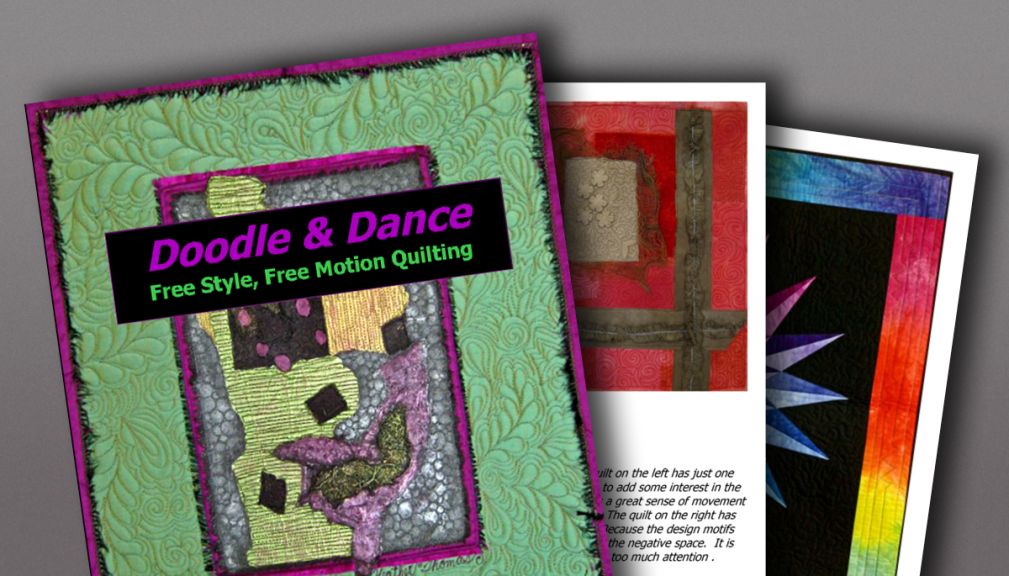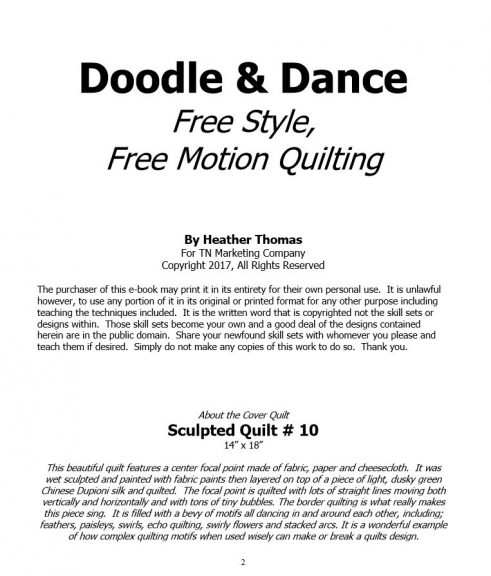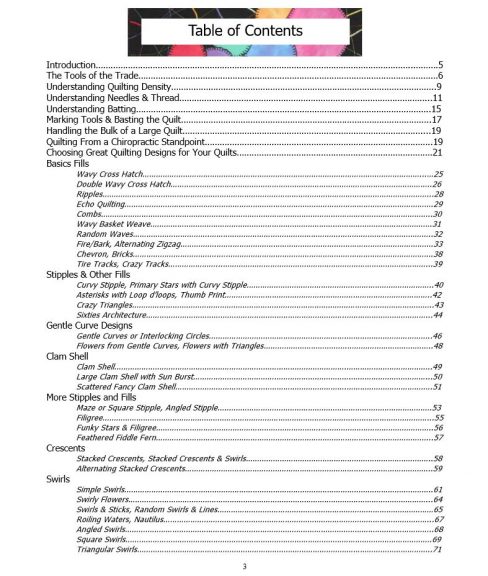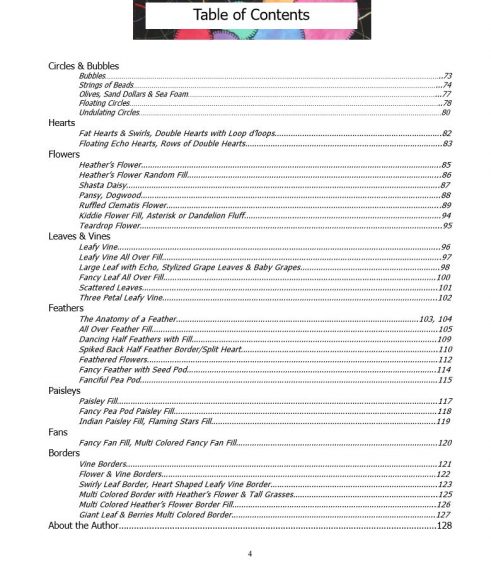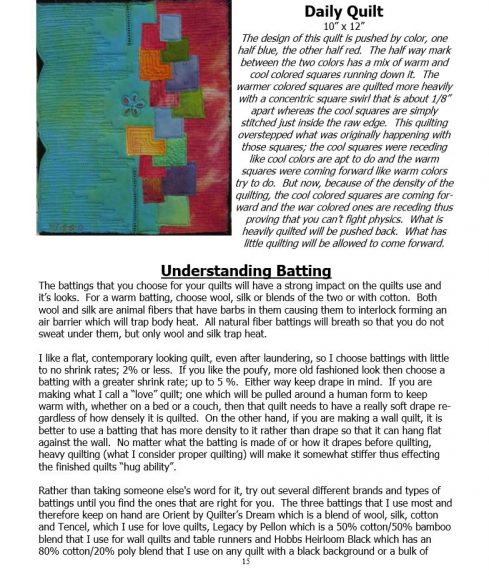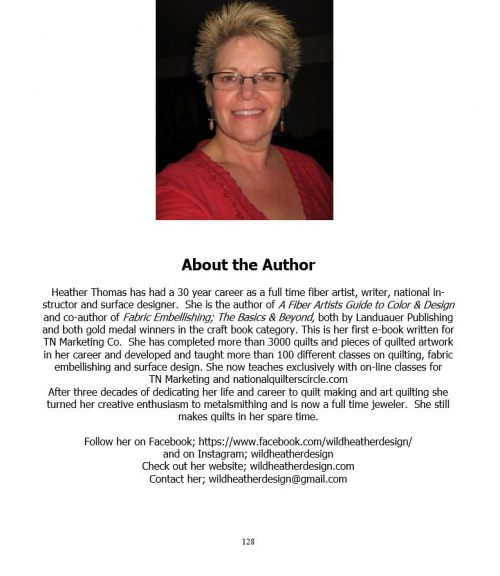 Doodle & Dance eBook
You Save 25%
K3023F
Description
eBook: Doodle & Dance
Author: Heather Thomas
Heather Thomas has written a fabulous sourcebook overflowing with information on her free style method of free motion quilting. It includes vital information on threads, needles, batting, stitch density and much more.
This e-book is filled with full color photographs of 100 quilting motifs and fill designs all stitched out on fabric with detailed drawings for the more difficult stitch outs. Heather also includes photos of more than 75 of her gorgeous quilts that she has stitched using the included designs.
This book is a vital resource that any quilt maker can utilize to increase her/his quilting skills.
128 page Digital PDF eBook Download