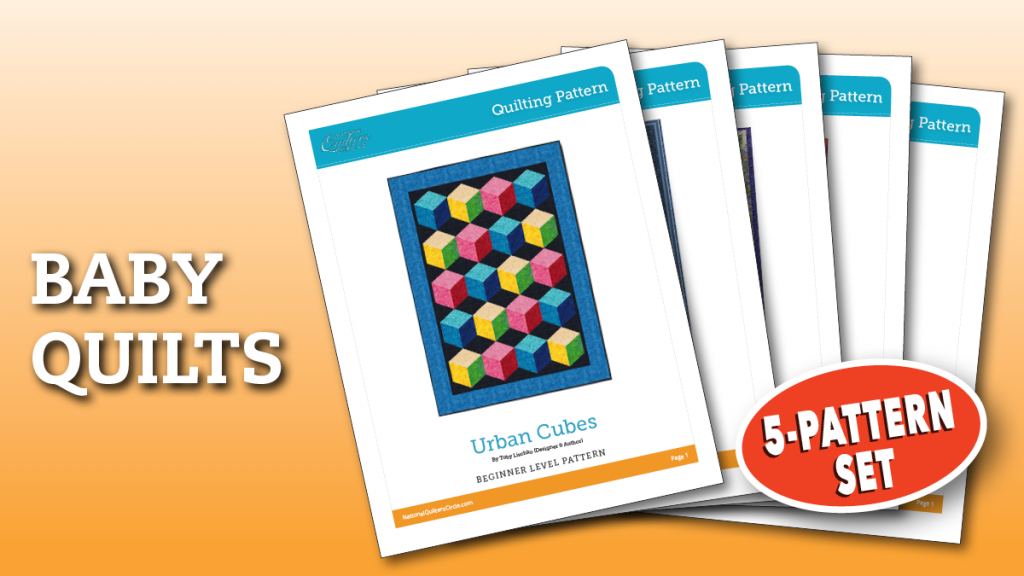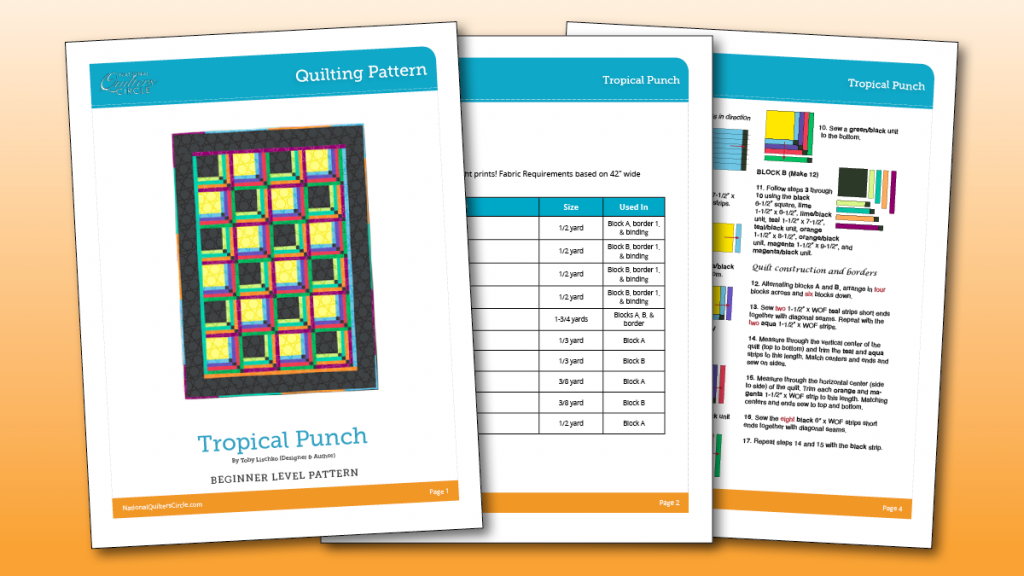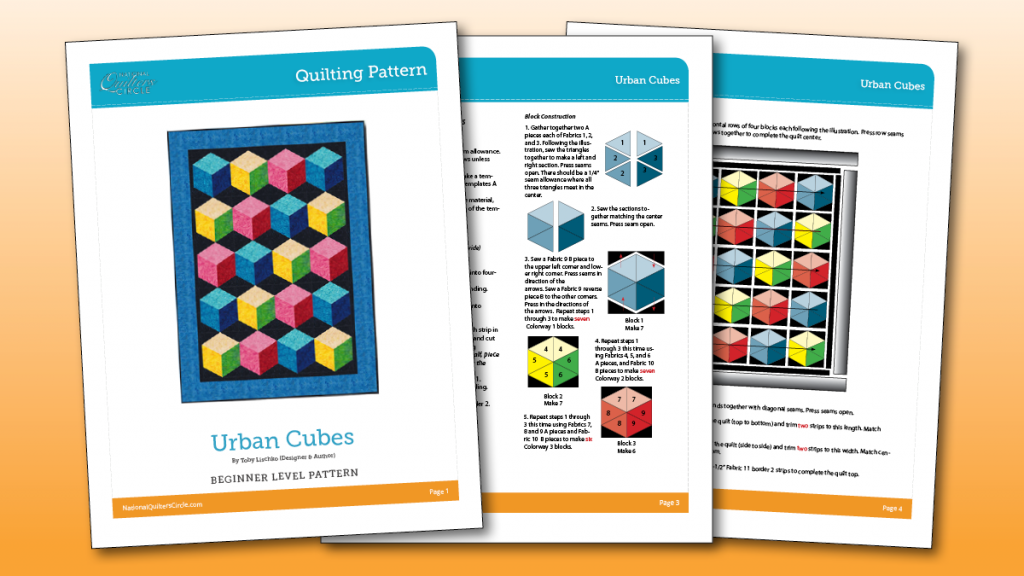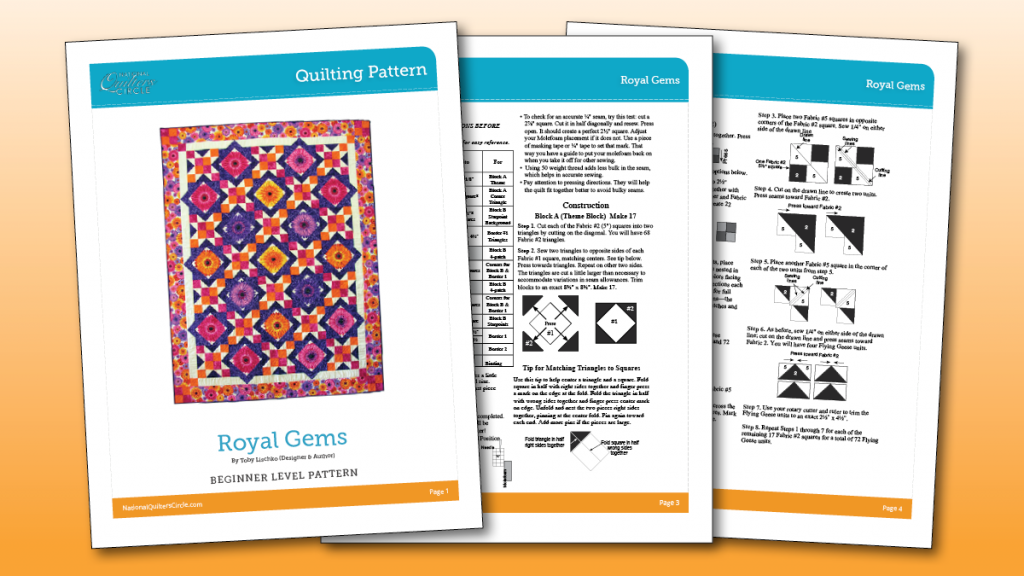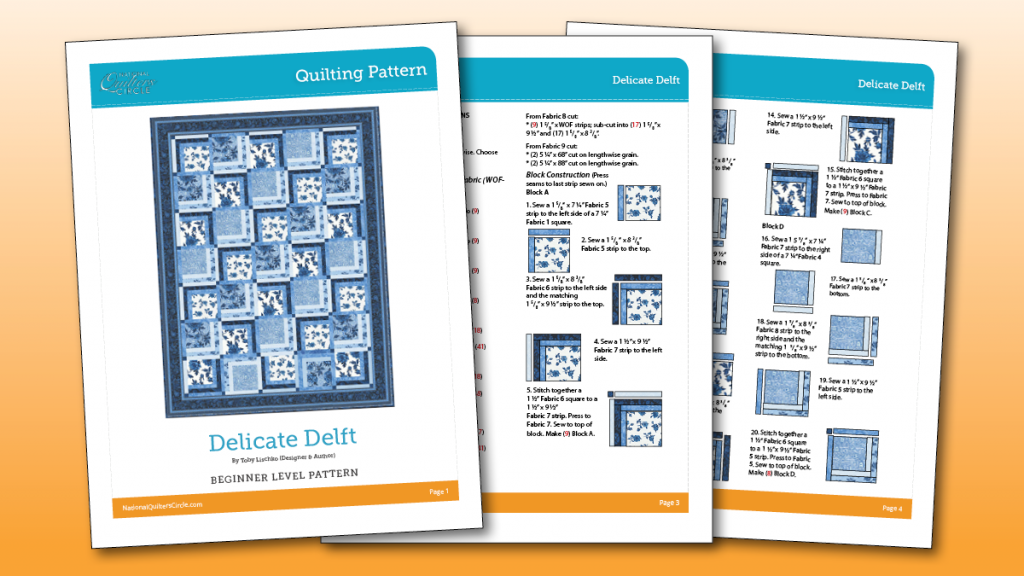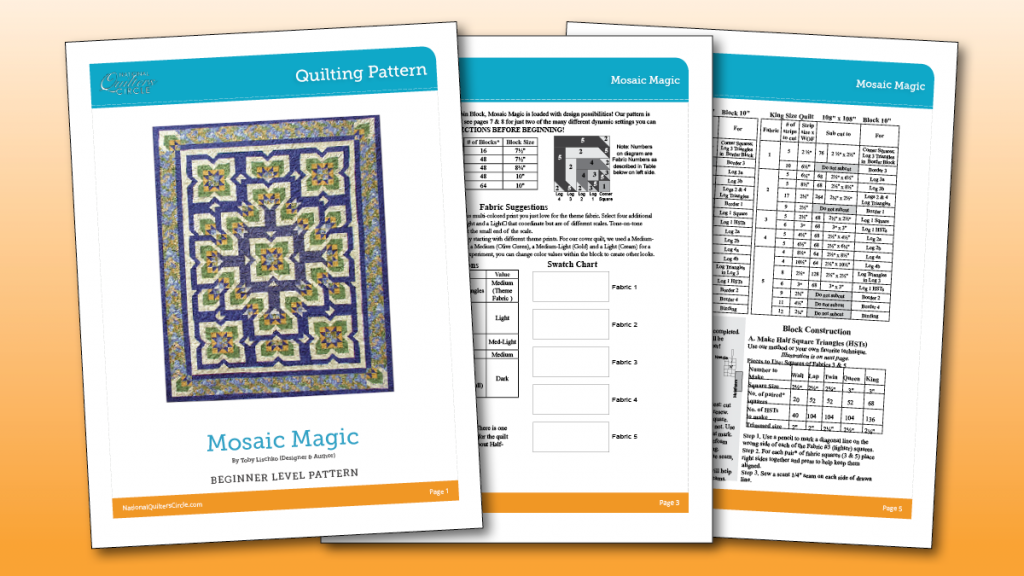 Baby Quilts 5-Pattern Set
$39.99
K3076F
Description
5-Pattern Set: Baby Quilts Collection
Quilts are the perfect gift for a little one- whether for your own or as a baby shower gift. In this five-pattern bundle from National Quilters Circle, you will get modern baby quilt patterns that are great for either little boys or girls. While the designs may look intricate, these patterns can easily be completed by a beginner level quilter.
Upon your purchase, the 5 patterns described below will be immediately available to you in printable PDF form, to download and save on any device – ready to view or print whenever you want.
Tropical Punch
Great quilt for beginners.
Quilt size: 52″ x 72″
Block size: 10″
Urban Cubes
Easy confident beginner pattern. Uses a 60 degree angle ruler. No special seams.
Quilt size: 60″ x 72″
Block size: 10″ x 12″
Royal Gems
Choose a special fabric to feature in the diamonds. Then compliment the focus fabric with strings of stars on the diagonals. Two easy blocks create complexity across the surface of the quilt.
Quilt size: 52″ x 68″
Block size: 8″
Level: Beginner
Mosaic Magic
This pattern only looks hard! It is a modified log cabin block turned in different directions. Great beginner pattern for someone wanting to go a little further. The pattern also includes optional settings and five sizes.
Quilt sizes: Wall: 45″ x 45″; Lap: 63″ x 78″; Twin: 74″ x 92″; Double/Queen: 84″ x 94″; King: 108″ x 108″
Level: Beginner
Delicate Delft
Easy beginner pattern.
Quilt size: 61″ x 81″
Block size: 10″