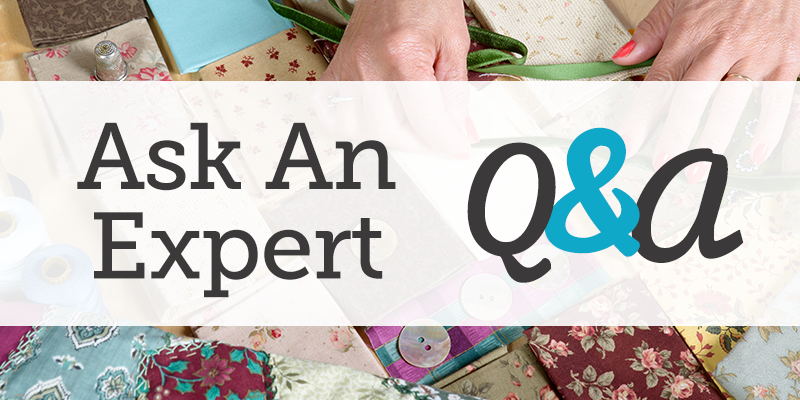 I have spent a year and a half on very densely appliquéd quilt top and I would like to know if it would be acceptable to wash it with Synthrapol before putting the batting and backing on it.
Submitted by Ann-Marie
I would definitely not wash it before quilting it. It will get a bit dirty with the quilting too. I would wait until the whole this is quilted and bound, then I would wash it in the delicate cycle only, no agitation (skip it manually if you have to). Use warm water and 1 TBS. only of the Synthrapol. Lay it flat to dry. When it is about half dry, manipulate it as needed to make sure the edges are true and square and smooth out any wrinkles with gentle pulling. Once it is almost entirely dry, press it lightly to remove any remaining wrinkles.
Hope this helps,
Heather Thomas
Related: Quilt Care Part 1: Cleaning Heirloom Quilts
Do you have a quilting question you'd like answered by an expert? Email your question to editor@nationalquilterscircle.com or reach out to us on Facebook.
Please note: questions may be edited for clarity and relevance.