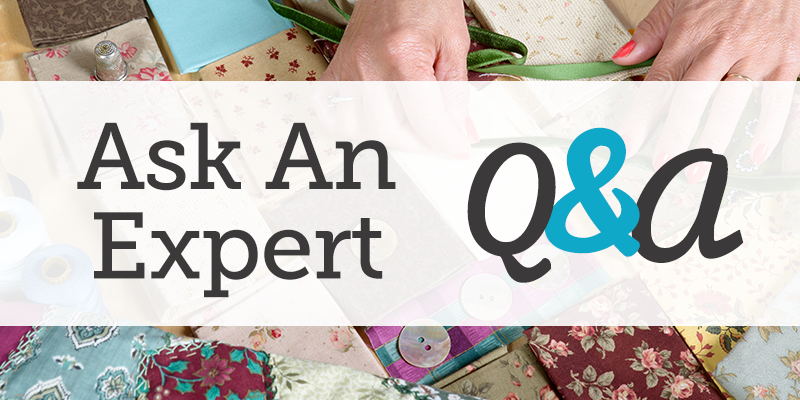 I was always taught to start quilting in the center of my quilt and work my way out and down, then return to the center of the quilt and repeat in the other in direction. Lately, I've come across many ideas that seem to start on the side or mention stabilizing the quilt at key points and then doing what I want, where I want to do it. What's the scoop?

Submitted via email
Hi, The reason most teach to start quilting at the center and work your way out is to help eliminate the possibility of puckers or bunching of your quilt top or backing fabric as you work your way through quilting. Depending on the size of the quilt and/or your experience level, you may find that, with the right amount of basting pins in place, you are able to keep everything flat no matter where you start. Another method some choose to use in order to be able to start quilting anywhere on their work is basting using a basting spray. This adheres the backing fabric to the batting making it much easier to make sure no puckers or bunching forms while quilting. No matter what basting method you choose to use, I would still recommend either starting at the middle and working out, starting at one side and working across, or simply working in small sections at a time. What I would try to avoid is starting at the outsides and working towards the middle, as this is the largest probability of puckers happening at the center.

Hope all this helps!

Ashley

Do you have a quilting question you'd like answered by an expert? Email your question to editor@nationalquilterscircle.com or reach out to us on Facebook. Please note: questions may be edited for clarity and relevance.