I recently spent an entire day gathered with a group of very devoted women. This group is not only devoted to creating beautiful works of quilted art together, but we also are devoted to important causes in our community and across the nation. We are part of the Northern Lights Machine Quilters Guild.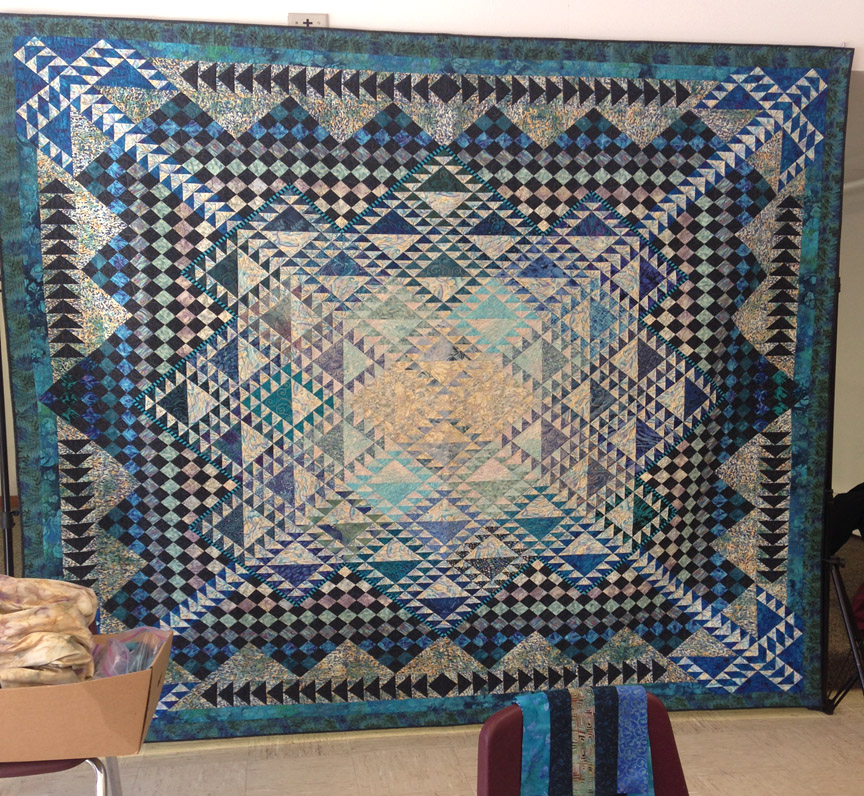 Every woman there sacrificed her entire Sunday to create a beautiful quilt (pictured here) that will be raffled off. Proceeds for this quilt will go to PAVSA, an abuse center for women in our community. This is not the only charitable cause we support in our Guild – we also provide donations for Quilts of Valor and Project Linus, and we raffle quilts yearly to causes in our area.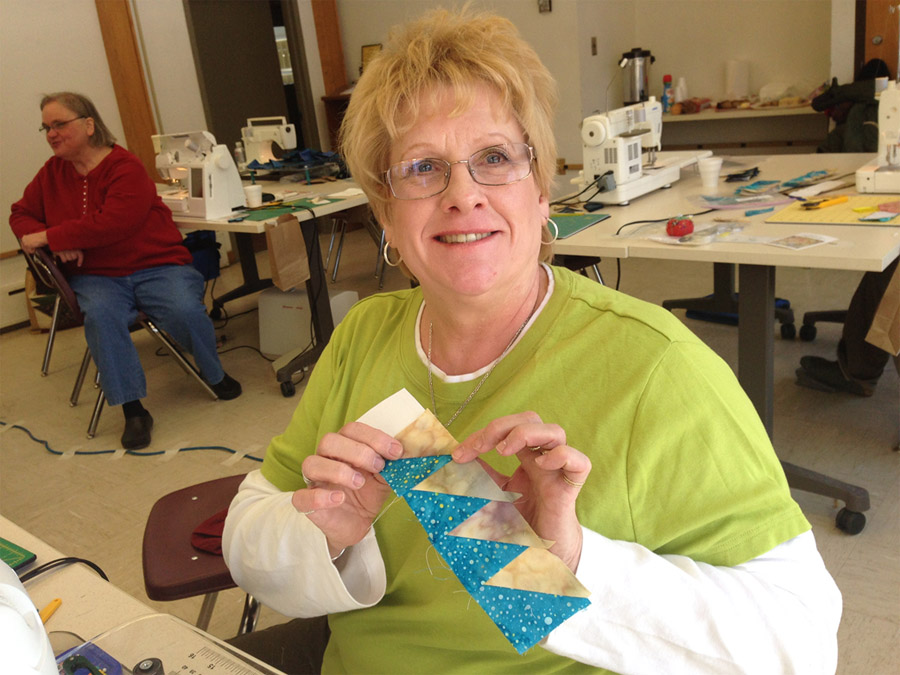 This group of women is not unlike the women who are in quilt guilds in your community. If you haven't discovered for yourself yet, you'll find that guilds are a place where you can learn from and encourage one another. As well as being a great place to meet women with like interests, guilds are an awesome place to learn new quilting techniques. Bonus: it's free! Sometimes there are annual dues varying between $20 and $50 per year, but it's well worth it for the wealth of knowledge you will acquire from members and guest instructors.
Meetings are usually held once a month. They are filled with Sew and Tells, demos of new tools, tips and tricks, and conversations about what's new on the quilting horizon. It's also a great place to learn how to enter your quilts in shows as well as make great connections in the quilting community, like who you should have quilt your next masterpiece.
So what are you waiting for? Go check out your area quilt guild; you'll be glad you did. Tell them Kelly sent you!
Until next time, happy quilting!
Related Video:
National Quilt Guild Resources:
Quilt Guilds and Quilt Shows Worldwide
Get in touch! Leave a comment or email editor@nationalquilterscircle.com.