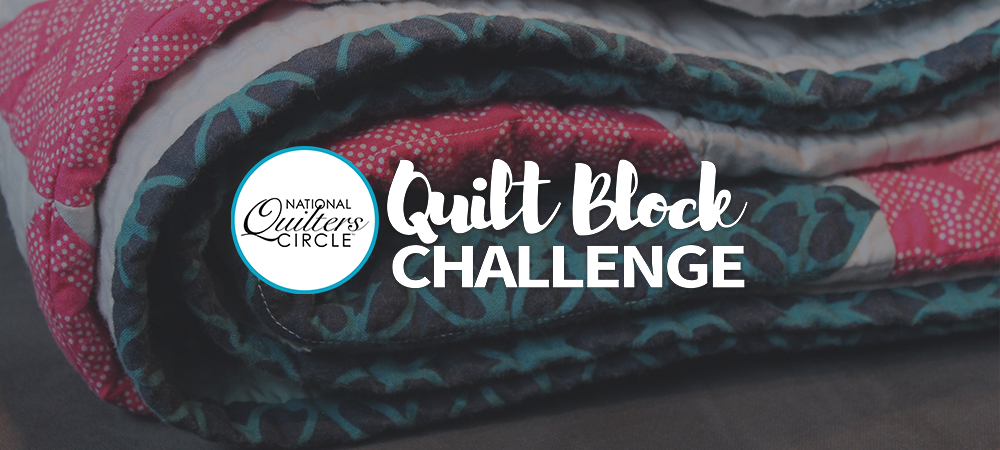 It's time to gather your fabric and supplies – the first block assignment for the National Quilters Circle Quilt Block Challenge is coming out soon!
Below you'll find some basic instructions and fabric requirements for the Snowy Day Quilt Sampler, which is the quilt we will be making for the Quilt Block Challenge. Designed by Andrea Smith of Happy Cloud Creations, this beautiful quilt is suitable for beginner to intermediate quilters, though a basic knowledge of sewing, piecing, and quilting is needed. The finished quilt size is 56.5 x 56.5 inches.
Andrea has chosen pretty pinks and blue hues for her design, but feel free to use whatever colors suit your fancy! This design would also make a great scrappy quilt for using up your fabric stash.
Fabric requirements:(refer to the photo below for color reference)
– Color A (navy): 2/3 yard
– Color B (pink): 1 yard
– Color C (teal): 2/3 yard
– Color D (grey): 2 ½ yards (includes 1 yard of sashing)
– Binding: ½ yard
– Backing 3 ¾ yard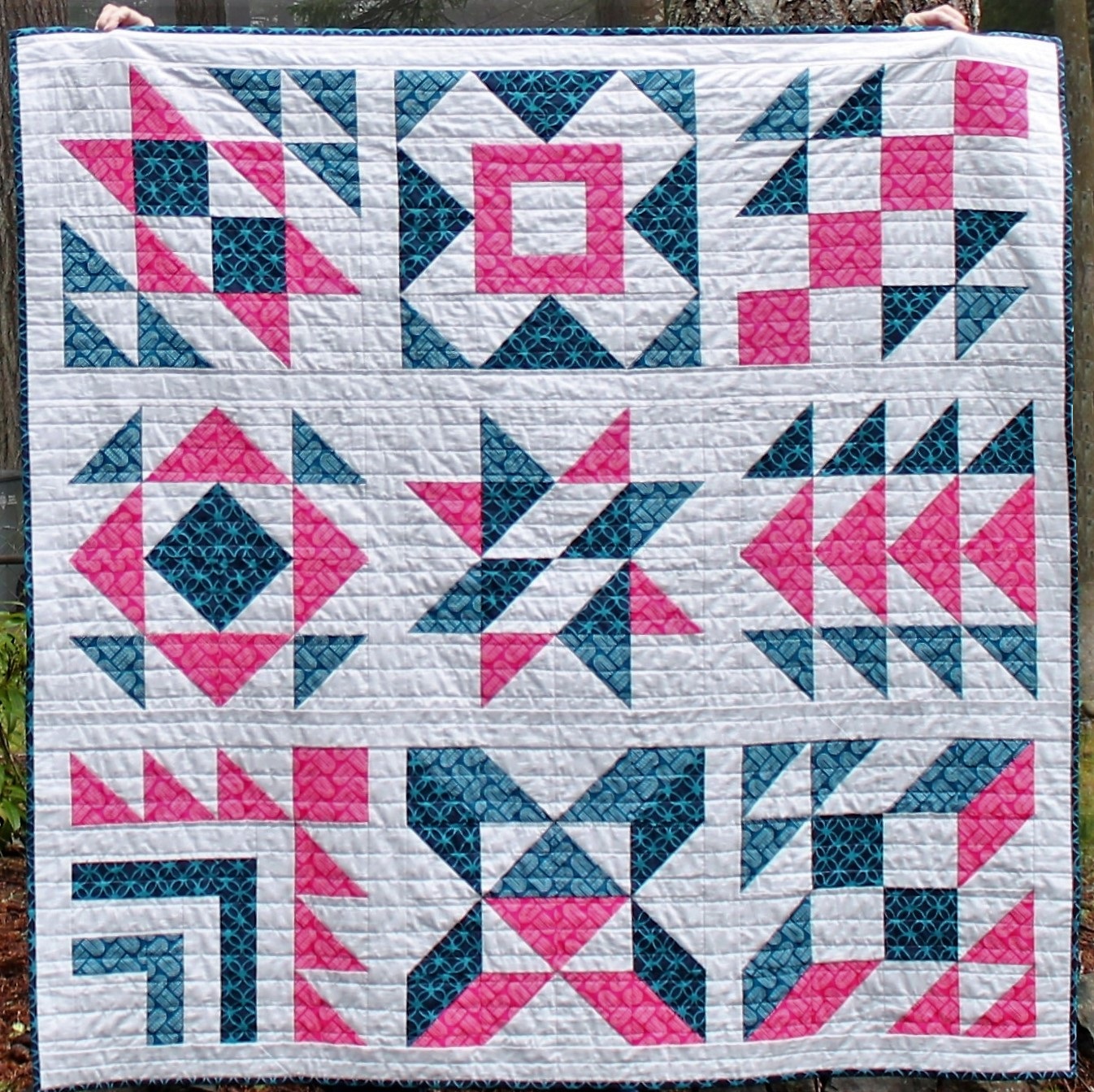 Some notes on fabric choice:
– The pattern assumes most width of fabrics are 42 inches. If you like to pre-wash your fabric, you will want to purchase ¼ yard more fabric to account for shrinkage.
– This would make a great scrappy quilt! We recommend keeping Color D a contrasting color from Color A, B, and C to help the designs stand out.
If you haven't signed up for the Quilt Block Challenge, there's still time! You can sign up here to make sure you get the block assignments delivered to you inbox each week. And make sure to visit Andrea on Facebook, Instagram, and Etsy to see more of her beautiful work!