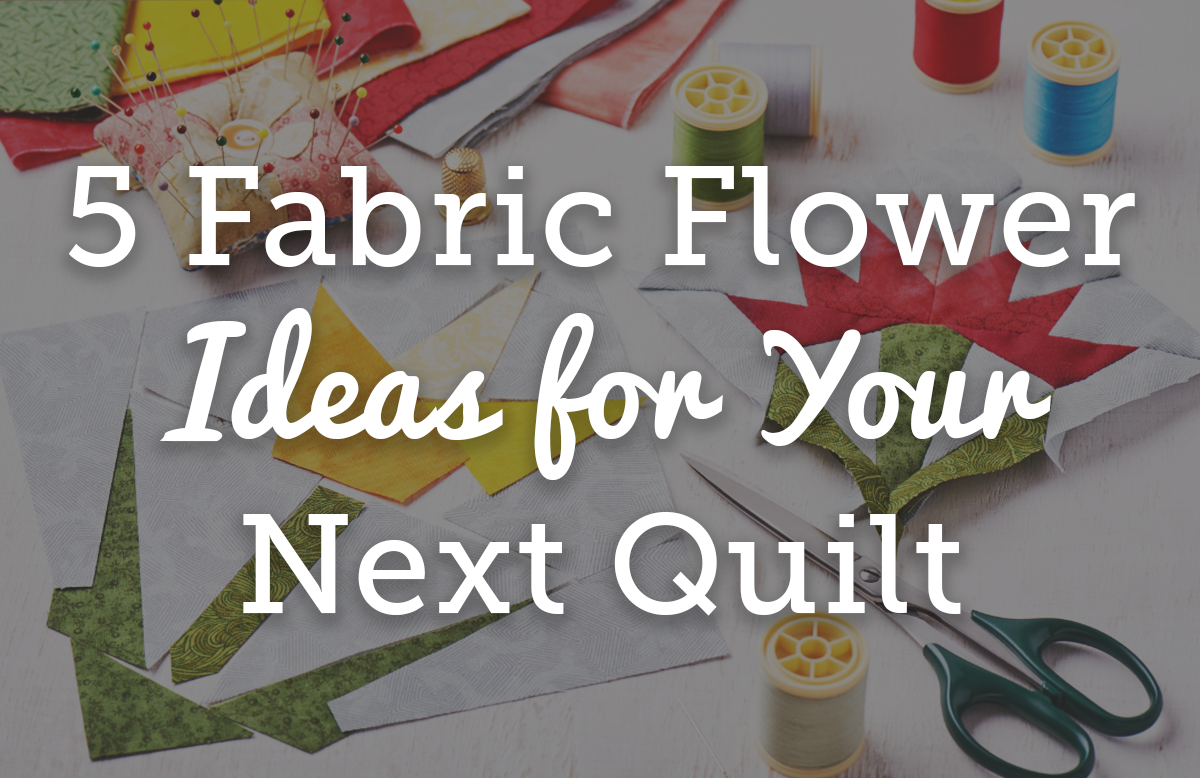 Flowers are a fun way to add some three-dimensional interest to any quilt. Whether you are looking for fabric flower ideas for your next art quilt or you are looking for the finishing touch to make your quilt come together perfectly, this list of hand-selected tutorials highlights exciting ways to create a variety of fabric flowers. We hope these tutorials will inspire you to look for fun ways to incorporate different flowers or 3D embellishments onto your quilts.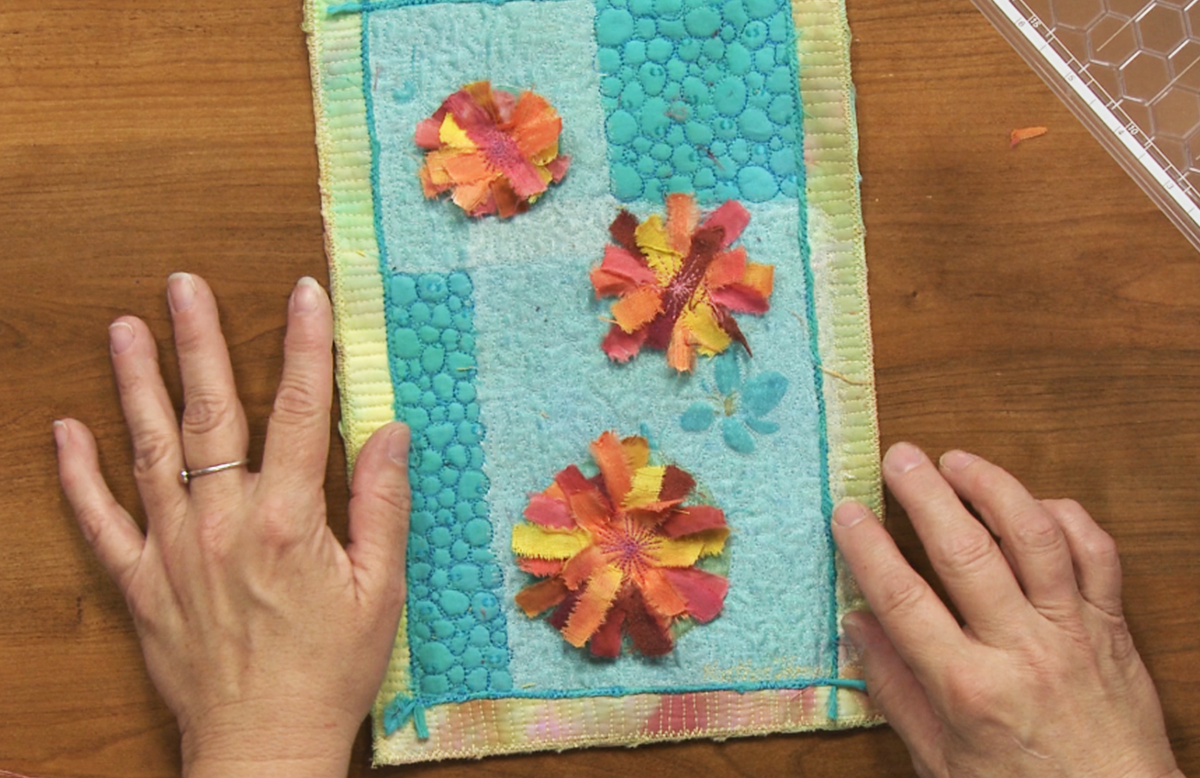 Heather Thomas has been called the "Queen of Embellishment" for many years and she embraces it. She loves to come up with new ways to make her process easier and more interesting. In this video, Heather shows how to make some simple flowers that are ornate, funky, texturally interesting. The flowers are made by layering strips, which is a great way to use small scraps! These flowers can be washed, and they'll fray some more fabulously.

Find the video here: Quilted Flower Embellishments from Fabric Strips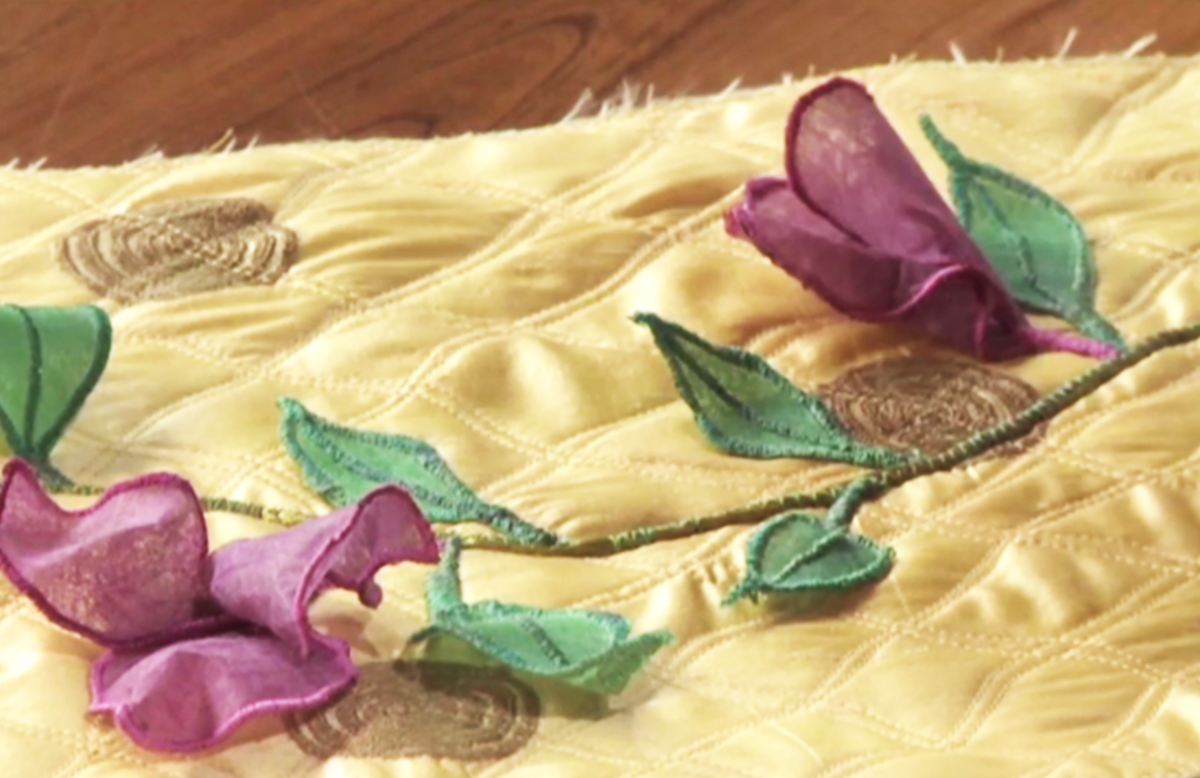 Three-dimensional embellishments on a quilt are almost always more interesting than something that is flat, and it's sure to be fun. In this video, Heather Thomas shows how to make quick and simple 3D flowers that you can manipulate easily for any quilt. Watch as she makes these wonderful flowers using Lutradur.

Find the video here: 3D Quilt Ideas: Creating 3D Flowers for Quilts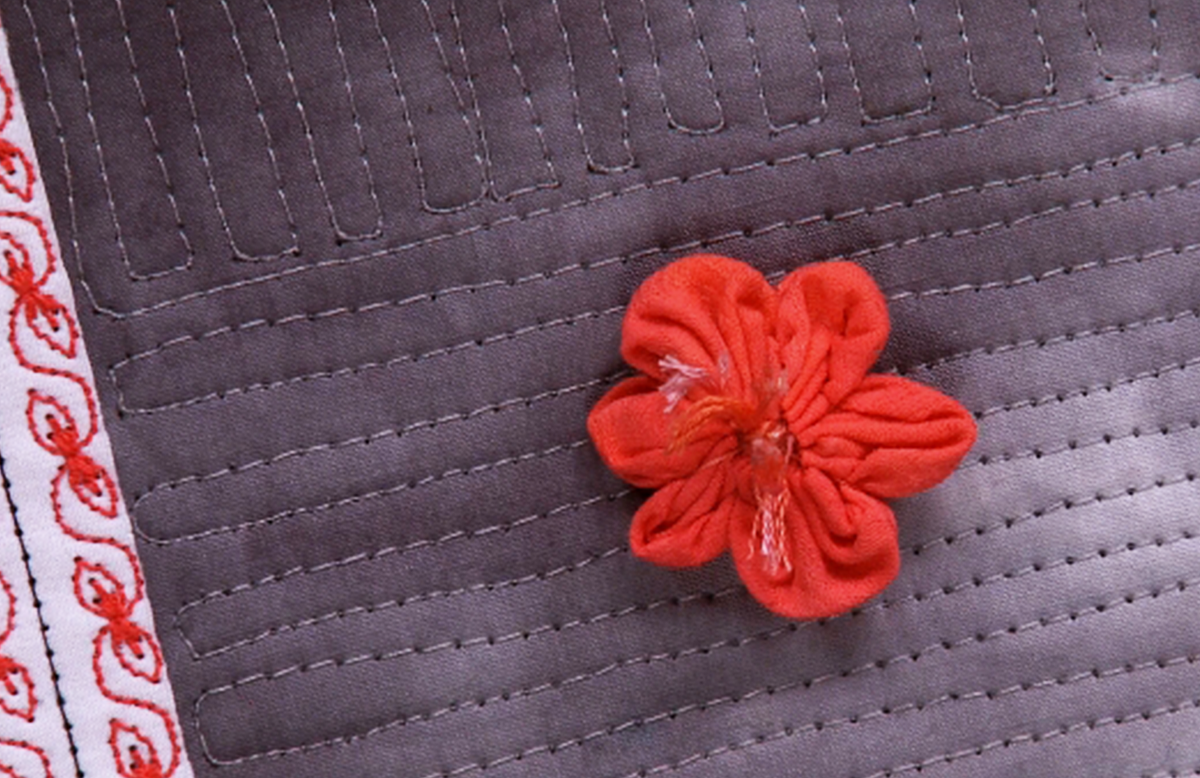 Who doesn't like adding some interesting applique to a quilt? The yo-yo flower is an exciting technique that adds a unique "pop" to your design. In this video, Heather Thomas showcases how to hand-stitch old fashioned yo-yo flowers on a modern piece. Her step-by-step approach is great way to learn how to make this fun design.

Find the video here: How to Make Yo-Yo Flowers for Art Quilts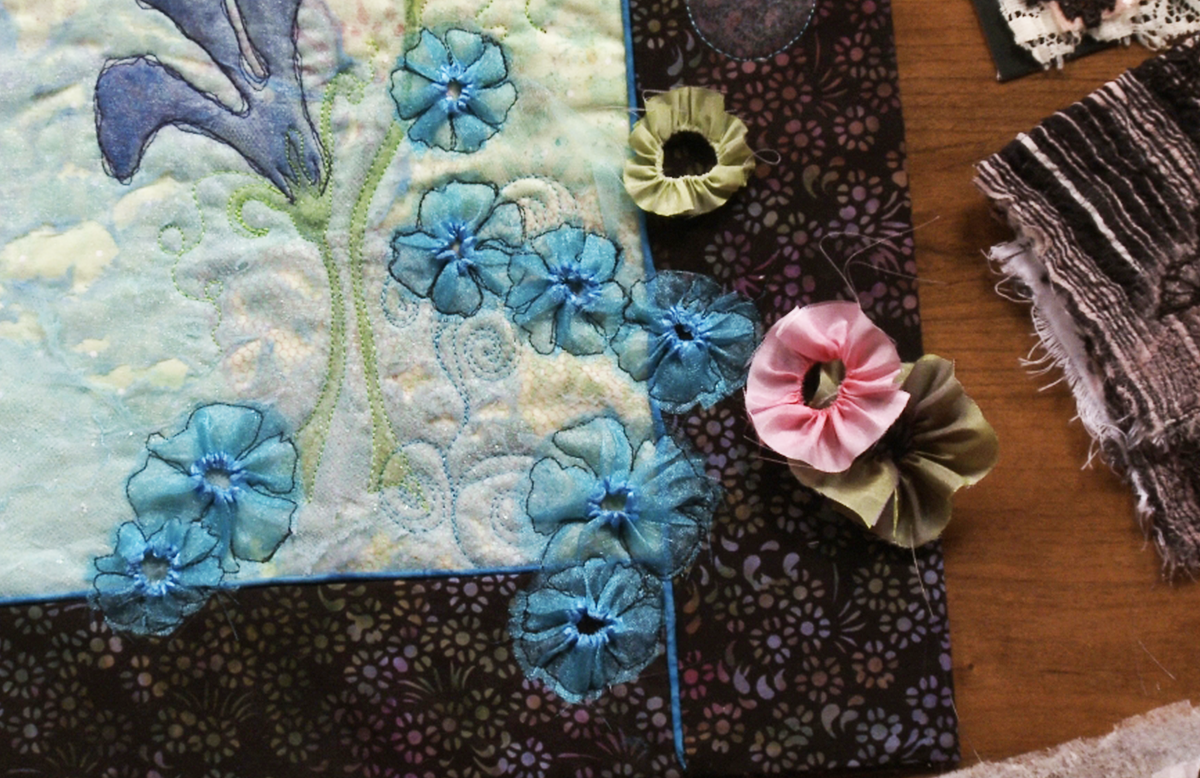 If you have a piece that you've started and almost finished, but you just needed add a little something extra to make it come together, this video is for you. Robin Sruoginis shows how make a wire flower that adds an extra little pop, perhaps even with a sparkle to finish off your quilt. The wire ribbon flower adds an easy 3-dimensional texture and work in an array of color. This is perfect choice because it can be applied to almost all anything you come up with as a design element to make it something you love.

Find the video here: Quick and Easy Wire Flower Quilt Technique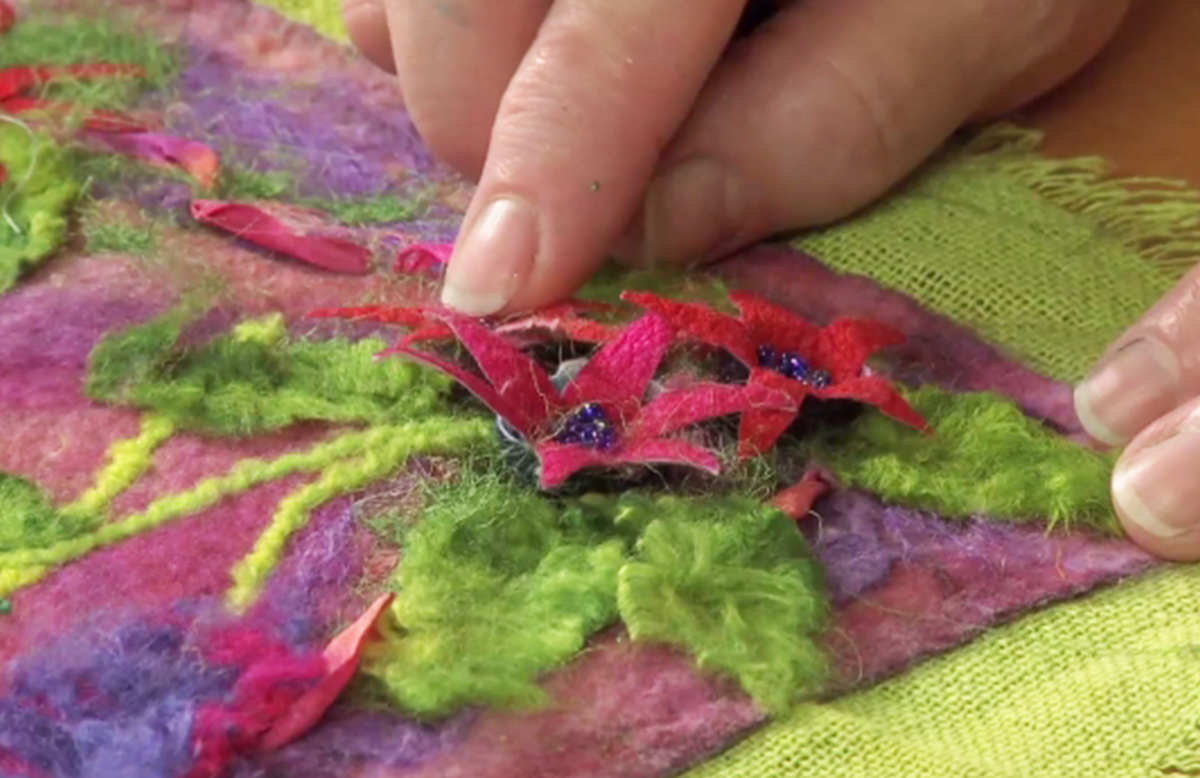 Are you looking to create flowers in more unusual ways? In this video, Heather Thomas details step-by-step instructions on how to make 3flowers using silk cocoons. Once you've made these flowers, you can simply stitch them down to your quilt or you can doll them up however you want, for example, by adding ribbons or beads to them. What you'll get are unique silk cocoon flowers that add some fun and are also easily washable!

Find the video here: Flower Applique Using Silk Cocoons

As you can see, there are plenty of fabric flower ideas that can be added to any quilt. We hope we've sparked your creativity and that you will feel confident about trying these exciting different types of flowers on your quilts!
You might also be interested in:
Flower Pounding Your Quilting Fabric
Free Motion Border Quilting with Flower Designs
Quilted Purple Coneflower Mug Rug
Adhering Embellishments to Art Quilts
Have something to add? Leave a comment or email editor@nationalquilterscircle.com.