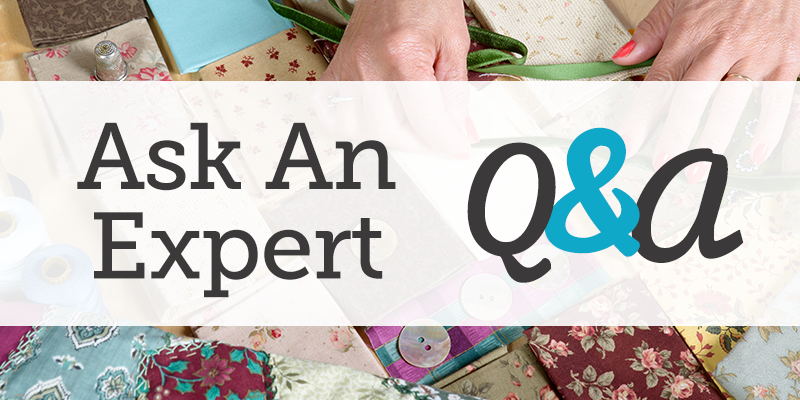 Hi there, I'm hoping you can help me. I have a newly finished quilt that got a small hole in the top from my cat's claws. What's the best way to repair this so that my quilt still looks okay?
Submitted via Facebook
Not to worry, this should be a fairly easy fix. If the hole is on the quilt top in a place where you can hand stitch it, that would be the best way to repair it and make it less visible.

I have also fixed small holes by cutting a small piece of lightweight fusible interfacing, inserting it into the quilt under the rip with the fusible side facing the wrong side of the quilt top. You can then align the edges of the rip and "fuse" it back together.

Good luck!

Ashley

Related link: Types of Interfacing Fabric and Interfacing Sewing (links to National Sewing Circle website)

Do you have a quilting question you'd like answered by an expert? Email your question to editor@nationalquilterscircle.com or reach out to us on Facebook.

Please note: questions may be edited for clarity and relevance.