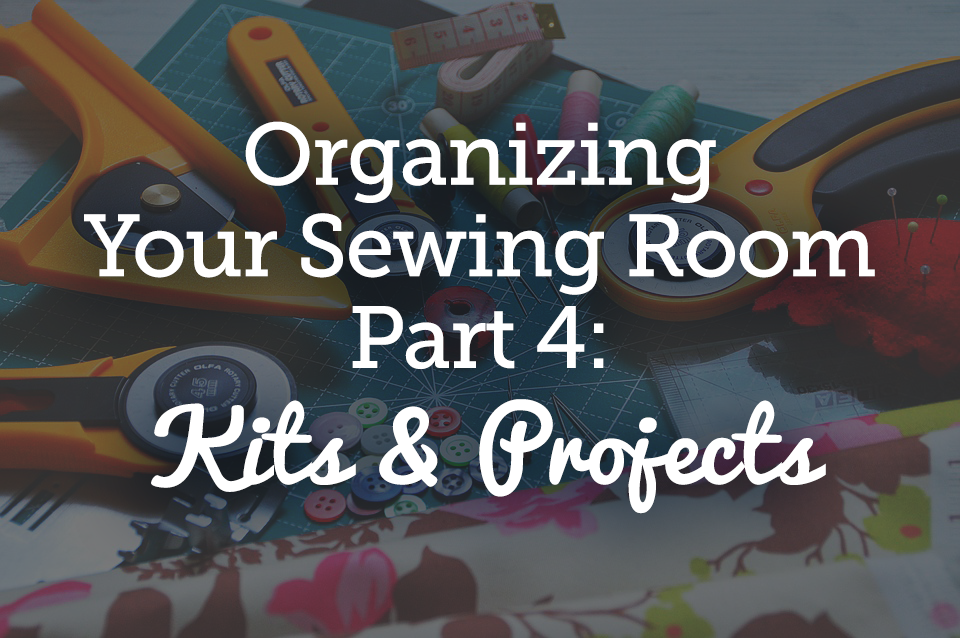 When we had moved 8 years ago I thought it was a brilliant idea to separate all of my children's possessions into individual containers. That way when they left home, they could just take them with. Wrong! Not only did they not take the totes then, they have no interest in taking them ever! I had saved homework from every grade, plus class photos, toys, baby blankets – just about anything I was sentimental about.
It was amazing! I felt like it was my birthday; all of these wonderful kits were as new to me as the day I purchased them. It was quite clear though that this was not a great method for storing all these valuable kits and fabrics. My husband is known for cleaning out boxes and containers without ever looking in them. His theory is, "If you haven't missed it, it isn't of value." When stored in solid-colored containers that don't easily show the contents, I risk having them sold at garage sales, donated, or simply thrown away. One of my friends had her quilting wares accidentally donated to a local charity, and my dear aunt had her treasures accidentally thrown into a dumpster. (Including finished quilt tops, numerous kits, and a sewing machine – could you imagine!)
Moral of the story: when storing kits, finished quilt tops and UFOs (unfinished objects), aim to keep them visible so you don't forget about them (or accidentally throw them away!). Here are some of my favorite tips and methods for storage.
These are just a handful of ideas and I'm sure there are more out there! How do you store and organize your kits, projects, and UFOs? Leave us a comment or head on over to Facebook to share your own tips.
Happy quilting!
More in this Series:
Organizing Your Sewing Room Part 1: Thread & Bobbins
Organizing Your Sewing Room Part 2: Fabric
Organizing Your Sewing Room Part 3: Quilting Tools
Related Video:
How to Store Quilting Supplies
Get in touch! Leave a comment or email editor@nationalquilterscircle.com.