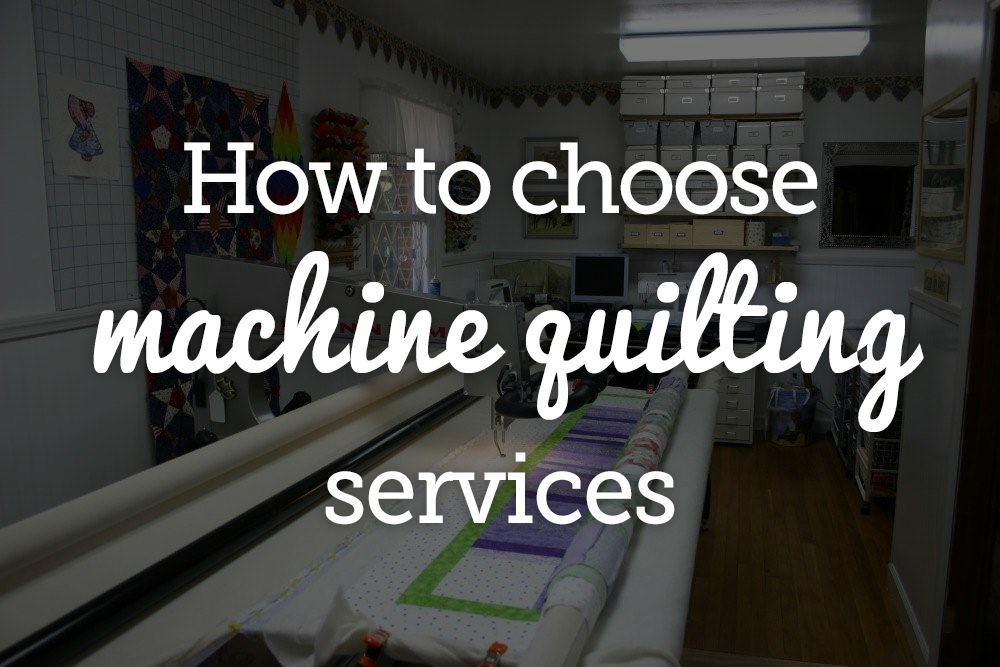 Love piecing and appliquéing quilts, but hate the rest? In a hurry to finish a gift for a special occasion? A long arm quilting service can help—just make sure you pick the right one. With all the effort you put into creating your quilt, the person you choose to complete it should be able to do the job right. These tips will help you choose the right person or business to complete your next quilt.
Look for Experience and Expertise
A long arm machine makes quick work of quilting, but takes some time to master. Some individuals invest in the machine for personal use and then immediately begin offering services for others to recover some of the cost; the person you choose needs to have some experience and truly be ready to work on your quilt.
Ask for References
Whether you are dealing with an individual quilter or a business, ask for some references from people they have completed work for before. Samples are nice and can give you an idea of what to expect, but talking to someone who has actually had work completed will give you a much better idea of how that quilting service will perform. Ask about the actual work, if the quilt was completed when it was promised, and if there were any problems or issues you should be aware of. Related video: Machine Quilting Designs and Ideas
Talk About Your Project
If possible, go over your project with the service or person you are considering for your machine quilting. Ask about design and how they would approach your quilt; if you have ideas, you should be able to relay them and work with the quilter to come up with a stitch pattern you'll love. You should also get an idea of the time it will take to complete your project; depending on the time of year and the popularity of the service, you may have to wait a few weeks to get your finished quilt back.
Get an Estimate
Since the final product will be an enduring piece you or the recipient will enjoy for years to come, the cost may not be your biggest priority, but you do need to get an estimate from each service you are considering. You should get an idea of the total cost, including any per inch fee charged, set up or design fees, finishing fees, and rush charges. You can use this information to compare multiple services and to properly budget for your project. Related video: Machine Quilting Techniques and Tips
In Conclusion
You've invested a lot of time in your work, and machine quilting will help you enjoy the finished project quickly, provided you choose the best quilter for the job. Consider the experience of the quilter, their references, and the cost of the project as you choose the right person to handle the piece you've spent so much time creating. If you're interested in learning more about machine quilting and getting some fabulous ideas for your next quilt top, you might consider checking out Heather Thomas's new quilting class: How Should I Quilt This Quilt? Happy quilting! Have something to add? Leave a comment or connect with us on Facebook.