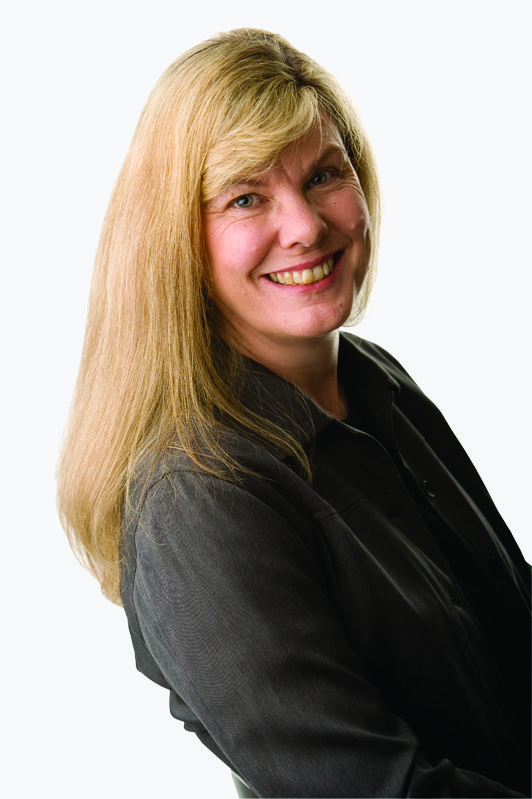 How to Use Fusible Interfacing
ZJ Humbach
When doing raw edge applique, a common quilt applique technique, one of the trickiest parts can be positioning your applique shapes and then pinning them in place. ZJ Humbach shows you how to eliminate this step by showing how to use fusible interfacing.
Fusible Interfacing
Fusible interfacing, also known as fusible web, is a lightweight adhesive that can help your raw edge applique projects come out precise and perfect. ZJ begins by showing one of the more readily available brands of fusible web that can be purchased at many fabric and craft stores, but explains that even if you are using a different brand, the general use instructions should be similar.
ZJ shows that one side of the fusible web is an adhesive side while one side has a paper backing. This paper side is the side that you want to draw your applique shapes on to before cutting them out. ZJ explains that when learning how to use fusible interfacing like this you will need to use a shape that is reversible or reverse the shape prior to drawing and cutting it, as this step happens on the wrong side of the fusible web.
Once the shape has been cut out, ZJ shows how to fuse the web to the wrong side of a piece of fabric. After the fusible web has been fused to the fabric, the paper backing can be removed to reveal the remaining adhesive. ZJ explains how you can position your applique shape on your background fabric to see if you like the placement and then still be able to remove and reposition the shape if needed before making it permanent.
The last step in learning how to use fusible interfacing is to fuse the applique shape in place and then stitch around the perimeter of the shape using your prefered applique stitch. Once you've mastered fusible web, check out more videos on applique.
Popular All Quilting Videos videos
Explore videos by ZJ Humbach