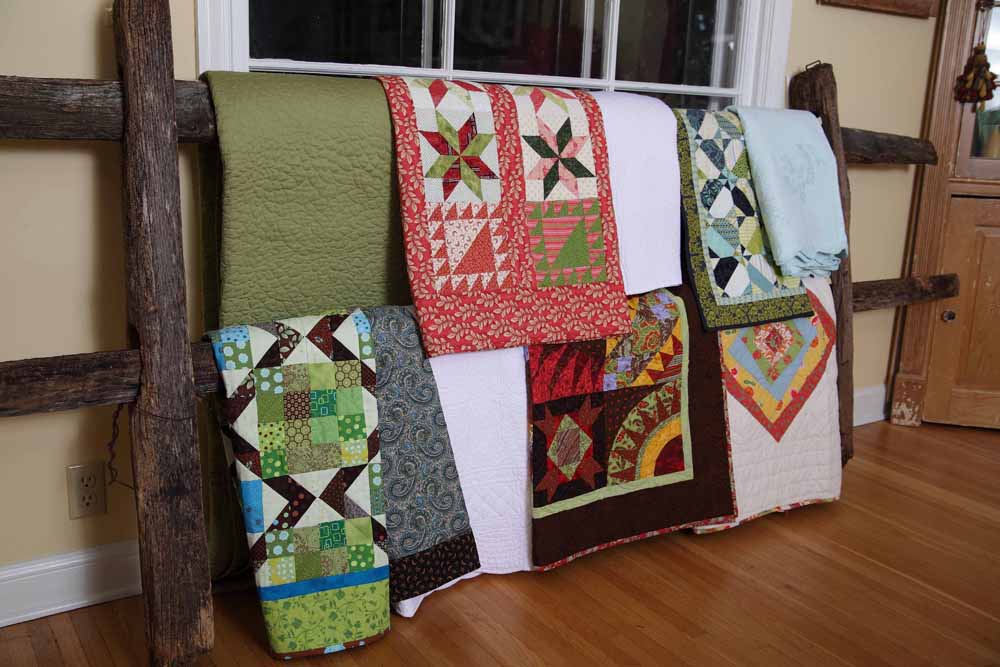 Quilters gotta quilt. And if that's true for you, then there's probably quite a nice backlog of these lovely fabric treasures taking up beds, cupboards, and chests all around your home.
But what do you do when space runs low? If you're like many enthusiastic fans of the textile arts, this is your cue to go vertical.
Hanging and Displaying Wall Quilts
Quilts make exquisite wall hangings, after all. They're colorful and inspiring, and they help muffle acoustics to prevent noise from carrying from room to room. Mostly though, people hang quilts because they love the look and feel that these personalized pieces of art bring to a room.
If you want to add instant warmth and comfort to any space, hang a quilt. Just take care to do it safely. Draping the delicate fabrics of a quilt over a nail or using damaging curtain hooks can tear or deform your masterpiece. While nearly anything goes when it comes to where your quilt should be displayed, the same doesn't hold true for how.
Follow these safety tips for properly displaying your textile art on a wall to prevent damage from occurring over time.
Videos:
How to Hang a Quit on a Wall
Large Quilts Need Balanced Support
Quilts, even those that use lightweight batting, are heavy – too heavy to hang from just the corners. If you try to display a quilt in this way, you'll end up with stretched fibers and a damaged textile. When preparing your quilt for hanging, make sure the entire weight is evenly distributed the whole way across.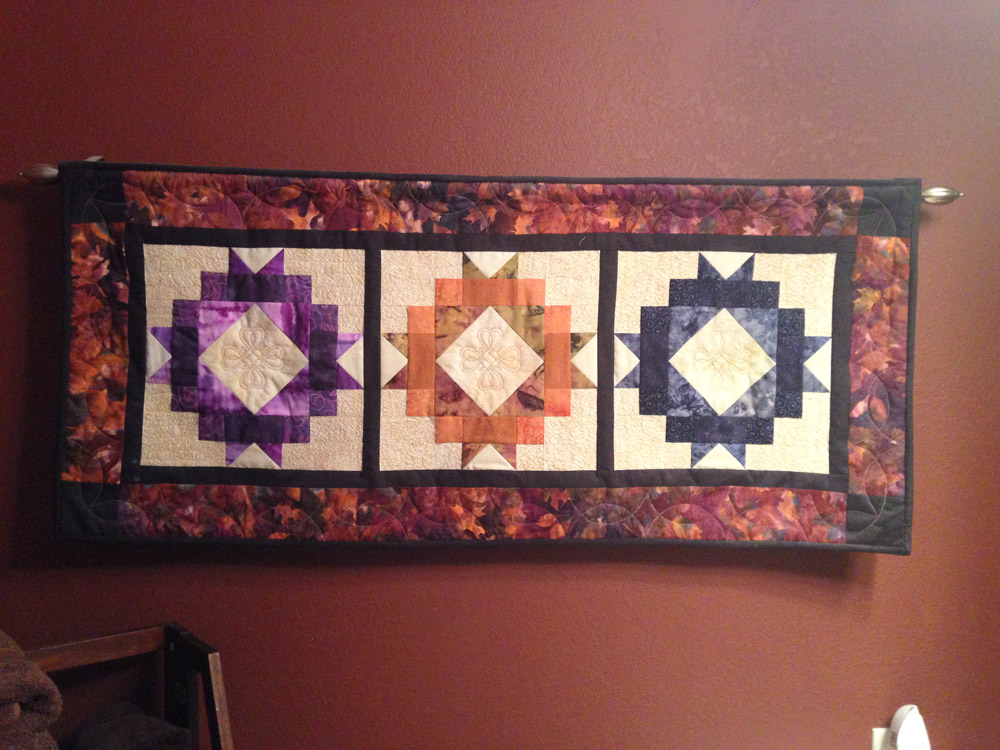 An easy way to do this is to simply stitch a tube-shaped sleeve across the entire back of the quilt and then run a dowel through it. Slip the dowel over cleats attached to the wall, and you have a safe, nearly invisible wall hanger that makes your textile the star of the show.
Corner Sleeves Work for Small Quilts
Lap quilts, doll quilts, and smaller wall hangings are easily displayed by stitching corner pockets into the back side at the top. Add these small, triangular pieces on top of the backing and beneath the binding of your creation for a finished look.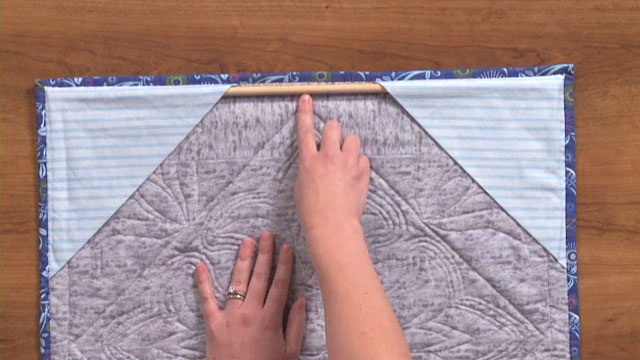 Corner pockets allow you to thread a small dowel, yardstick, or ruler through the back to act as a hanger. It's an easy project that takes only minutes to accomplish.
Use Ruching for Tab-Top Quilts
Some fabric artists like to display their work by stitching sturdy tabs along the top of the quilt at even intervals to evenly distribute the weight as it hangs from a horizontal rod. If you choose this method of display, you may want to add an attractive layer of ruching to the rod before threading it through the tabs.
Hand-Crafted Frames Work for Smaller Pieces
Of course, when in doubt, you can always craft your own innovative frame for holding small quilts and wall hangings. This idea pictured below utilizes copper wire bent into pleasing shapes to house a grouping of small quilts that acts as wall art. But you can use nearly any material you have on hand to craft a frame, including wood, PVC, or industrial steel pipe. You can find all of these options at your local hardware store for a surprisingly small amount of money.
Final Thoughts
How you hang and display your quilt is every bit as important as how you design and stitch it. Heirlooms like these require special care to keep them from damage, and learning how to properly display them is vital.
What's your best method for hanging and displaying quilts? Let us know in the comments.
Have something to add? Leave a comment or email editor@nationalquilterscircle.com.