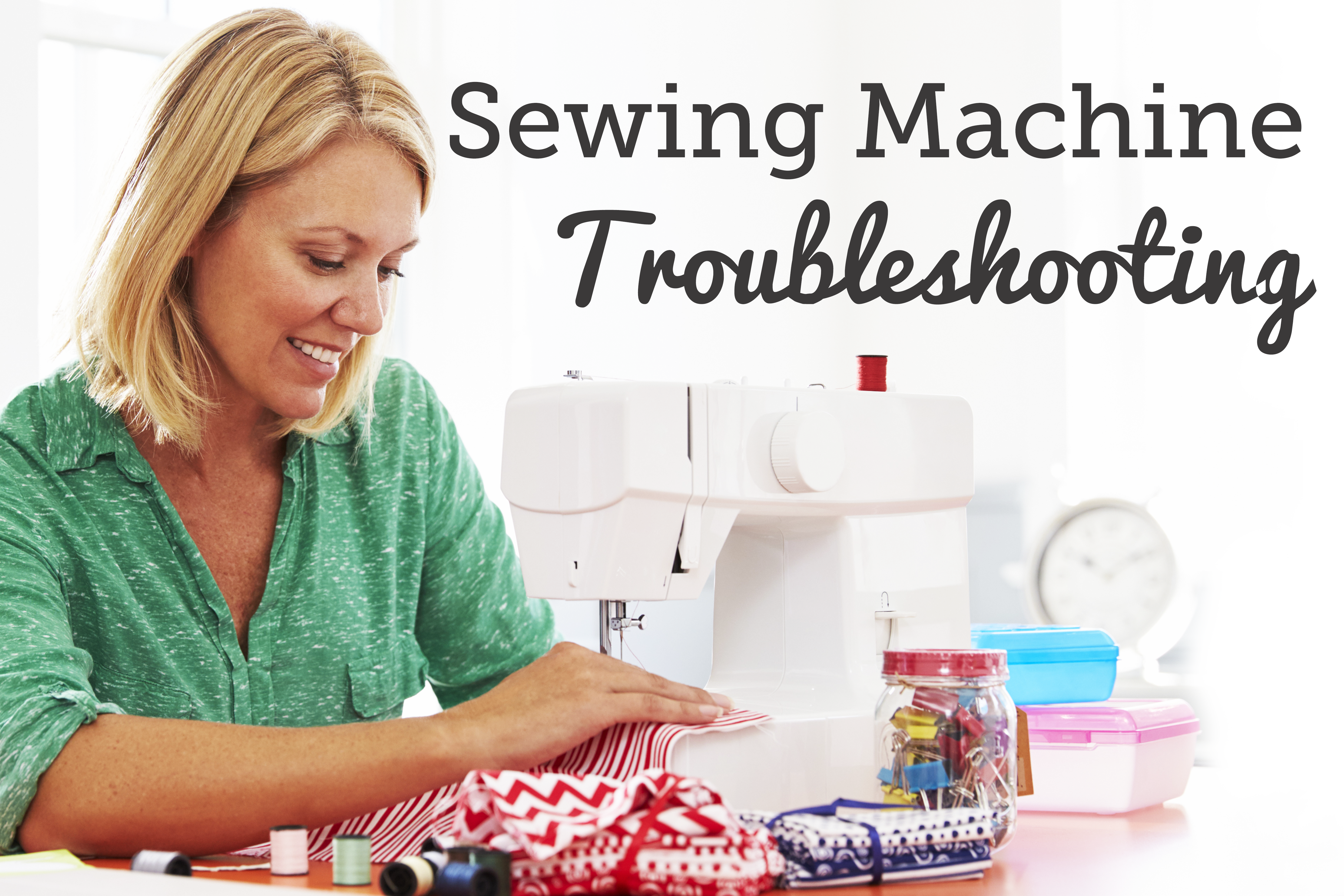 So you've cleaned and maintained your sewing machine, but you're still having trouble? There are times when cleaning simply does not fix the problem and you will need to take your machine into your dealer or a certified service shop. Before you do that, though, make sure to ask yourself these 5 questions to help troubleshoot the problem and hopefully save yourself some money with the repairs.


1. Is your machine threaded properly? It never hurts to double check.
2. Is your bobbin in the correct way? Are there threads hanging out on your bobbin case? Is your bobbin overfull? A good rule of thumb is to wind the bobbin thread at the same speed you plan to sew at. Another hint: never wind two different threads on one bobbin because this doesn't allow the top thread to wind properly.
3. Is your needle inserted properly? Is it a new needle? Needles are inexpensive; when they get dull they do not pick up bobbin thread properly.
4. Is your tension off? You need to adjust your tension depending on the weight of thread you are using. If you have multiple layers you are sewing, it can even change depending on the weight of your fabric or type of fabric (jersey, denim, minky, flannel, silk, cotton, etc.). All will use different feet and possibly different tension. It is always a great idea to first sew a sample piece to be sure the tension is right for your project. (Your manual will be a great resource for tension adjustment.)
5. Is there any corrosion on your machine? If you see any corrosion or rust, machine oil or gentle steel wool will be helpful in removing this imperfection. If it is not able to be removed, you will want to take your machine into your service center. They will likely replace the part.

If all else fails, check in your manual and look up the troubleshooting section. You will likely have a good indication if the issue is something small that you overlooked or a problem that a certified service person needs to look at.

The most important factor is to get to know your machine. Is it a computerized machine? Is it mechanical? Knowing the ins and outs will also help you more easily identify when something goes wonky. When I've had issues in the past, I've actually called my dealer and had them walk me through the situation, which is very helpful. (Though usually it turns out it's just something silly that my old brain simply overlooked!)

Good luck!

Related Links:
Cleaning and Maintaining Your Sewing Machine
Choosing the Right Sewing Machine Needles
Sewing Machine Maintenance Tips
links to National Sewing Circle website
Tips for Cleaning Your Sewing Machine
links to National Sewing Circle website
Tips for Managing Bulky Fabrics
links to National Sewing Circle website
Tricky Fabric Stitching Techniques
links to National Sewing Circle website
Sewing with Minky
links to National Sewing Circle website
Get in touch! Leave a comment or email editor@nationalquilterscircle.com.