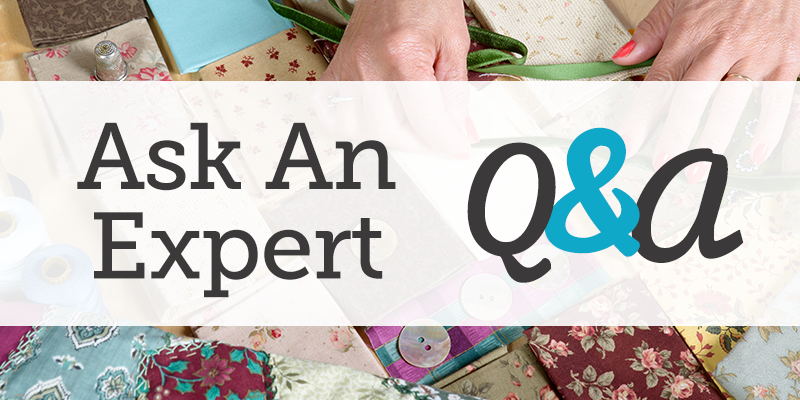 I am very new to patchwork, and wanted to ask about the most helpful tools I should buy to start my very first patchwork quilt (apart from a sewing machine!). Which fills I should buy? What are the most efficient rulers I should have? I see a lot of quilters using a rotary cutter too; should I get one of those? Thank you!
Submitted via Facebook
Sounds like you need help with your quilt shopping list! Here are a few basics I would recommend for a new quilter:
A good-quality cutting mat—I recommend a 36 x 24-inch self-healing mat
A rotary cutter—you'll get a lot of use out of this
8½ x 24-inch ruler
6½ x 6½ -inch ruler
12½ x 12½-inch ruler
A good book will help you immensely too—anything by Carol Doak is a good bet
Welcome to the wonderful world of quilting! Kelly Related Article: Beginner's Guide to Quilting: Essential Tools & Supplies Do you have a quilting question you'd like answered by an expert? Email your question to editor@nationalquilterscircle.com or reach out to us on Facebook. Please note: questions may be edited for clarity and relevance.