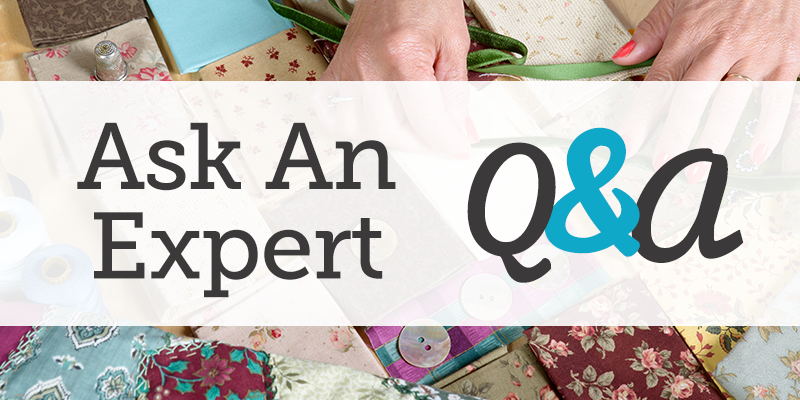 In terms of measuring, I have often wondered whether the line on a ruler should sit ON the edge or BESIDE the edge of the fabric? I know it might only be a whisker difference but should I only see fabric beneath the measurement line?
Submitted by Denise
What a good question! I personally prefer to have my ruler sit directly ON the edge of the fabric as opposed to beside it. You are correct that it would only be a tiny difference if any at all, so I would just recommend consistency. However you choose to line up your ruler, do so the same every time.
Hope this helps!
Ashley
Related links:
Quilting 101: Common Problems and Quick Fixes
How to Make a Quilt Border: Cutting and Measuring
Accessories for Quilting Rulers
Do you have a quilting question you'd like answered by an expert? Email your question to editor@nationalquilterscircle.com or reach out to us on Facebook.
Please note: questions may be edited for clarity and relevance.