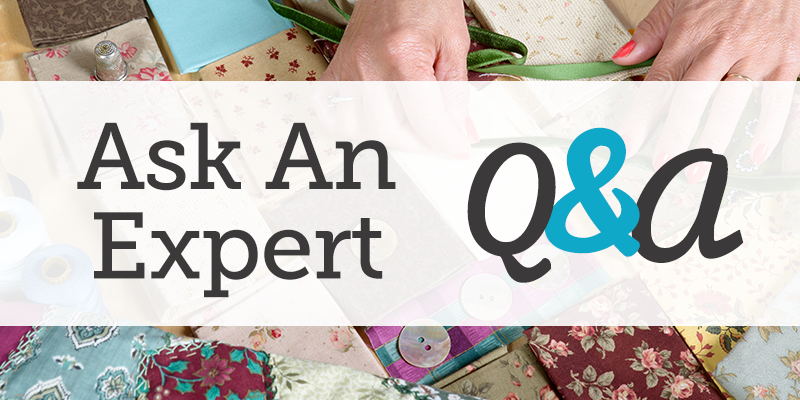 I'm learning to use your quilting methods on my longarm machine. They are very clear and well done, thank you so much. My question is: You suggest always using the same thread on the bobbin as well as the top to eliminate the bottom thread showing up at any time on the top, and as well you suggest changing threads on top with the different color changes of the piecing. It all looks great, but does that mean we change the bottom thread each time we change the top thread? This is a lot more work on a longarm, but it is possible. Some of your samples show many different thread colors on a small pieced top.

Submitted by Paulette
Hi Paulette, Yes, I do change the thread color a lot, both top and bottom. However, with a long arm machine – which is made for machine quilting only – the tolerances should be better and you should have less chance of tension issues. If you're confident that the bobbin thread will not draw up to the top, choose just one color of thread that is a TONE and a medium value. An example would be: if you're going to quilt the top with a mixture of bright greens, blues, and violets, choose a dull, medium valued blue for the bobbin. For more of my tips and design ideas on free motion quilting, you might want to check out my latest class, Fabulous Free Motion Quilting. Hope this helps and happy quilting,

Heather

Do you have a quilting question you'd like answered by an expert? Email your question to editor@nationalquilterscircle.com or reach out to us on Facebook. Please note: questions may be edited for clarity and relevance.