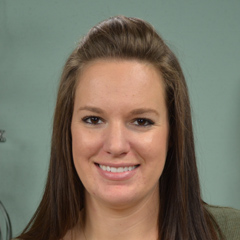 The Summer Sun Quilt Block with Janome's Perfect Pair
Ashley Hough
The Janome Memory Craft 550 E and the award winning M7 Continental are the perfect pair when wanting to make a quilt accented with embroidery, like the Summer Sun quilt pattern featured in this video. This Summer Sun quilt pattern was designed exclusively for Janome, and the complete pattern can be found on their website. The quilt block center was embroidered using one of the many designs found in the built-in library of the Memory Craft 550 E and was then assembled using the M7 Continental.
Memory Craft 550 E
The Memory Craft 550 E is Janome's largest stand-alone embroidery machine, has the largest hoop size of 8 x 14", features an extra wide extension table and comes with a built-in embroidery design library featuring 180 different designs and 6 different letter fonts. If you're wanting to personalize your own design, they can be easily imported through a USB and edited using the machine's on- screen editing functions.
M7 Continental
The M7 Continental has a 7" HD Color Touchscreen to help you easily navigate to the stitches and settings you want to use. And if you're not sure which one is best or how to proceed with a certain function, download Janome's AcuSpark App – which allows you to scan a code and it will then provide you all of the information you will need. The M7 also has one of the largest workspaces offered on any machine, and an extension table that takes it to 15 x 27", making it the perfect machine for any quilting project.
Summer Sun Quilt
Using the Memory Craft 550 E and the M7 Continental, Ashley Hough shows how to hoop and embroider a design onto a square of stabilized fabric that will become the quilt block center. She then walks you step-by-step through how to mark and sew half square triangles and flying geese, which are the main components of the block. Once the components have been made, Ashley shows how to assemble all of the pieces and explains the order in which they should come together. She finishes off the project by showing how to make a custom quilt label using the M7 Continental.
2

Responses to "The Summer Sun Quilt Block with Janome's Perfect Pair"
Explore videos by Ashley Hough