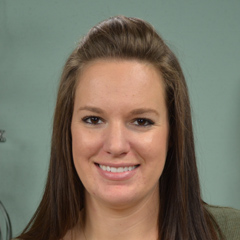 Sewing by Sarah
Ashley Hough
Free motion quilting allows you the freedom to quilt various shapes and designs on your projects by stitching in all directions. When free motion quilting, you are in charge of moving the quilt under your presser foot, rather than allowing the machine feed dogs to move the quilt. This method of quilting can be difficult to master at first, but one thing that can help you better achieve the lines and shapes you want to quilt is a template.
Free Motion Template Set
The Quilting Essentials Template Set by Sewing by Sarah, has five different shaped templates that will help you practice and master nearly any free motion quilting design or motif you want to make. These templates are meant for use with domestic sewing machines, meaning you don't have to have a long arm quilting machine to master free motion quilting with templates and can use the same machine you pieced your project with. When free motion quilting, whether with or without free motion quilting templates, you'll need to set up your sewing machine. First, lower the feed dogs on your machine. Next, lower the foot, and then while holding the tail end of the needle thread-take one stitch. Gently pull on the needle thread to bring the bobbin thread up to the top of your quilt. When using this free motion template set,it is recommended that you never lower the needle when then presser foot is raised. You are now ready to start quilting. With the foot lowered at your desired starting point, place the template against the foot. Once you have the template positioned, apply slight downward pressure on the template and move it and the quilt as one. The templates in this free motion quilting template set have non slip texture on the back side- which allows you to more easily hold the templates in place against the fabric. As with any new style of quilting, take it slow to begin with and practice some of the easier shapes and designs before progressing. Also, check out additional videos for more free motion quilting tips and techniques.
2

Responses to "Sewing by Sarah"
Explore videos by Ashley Hough