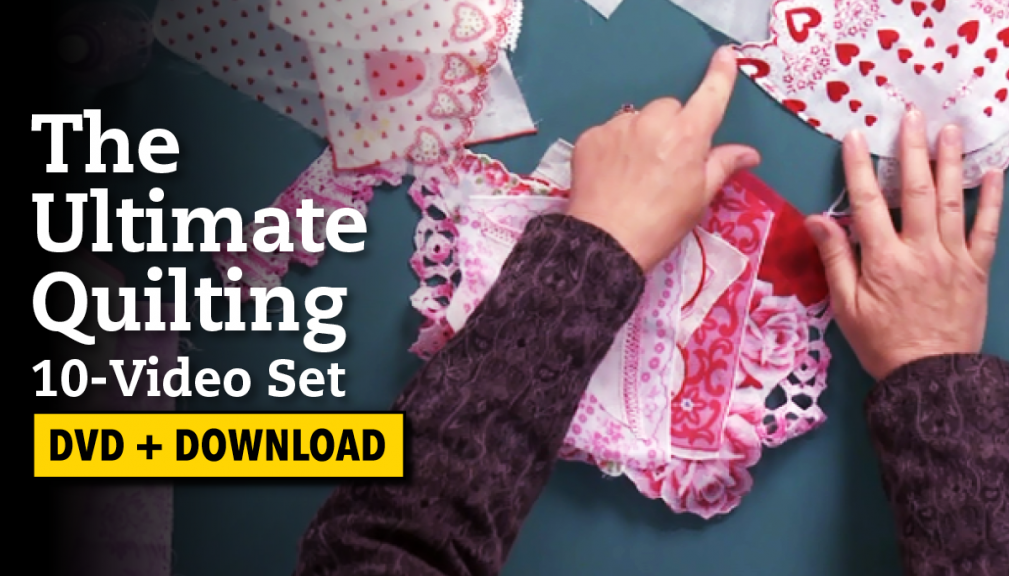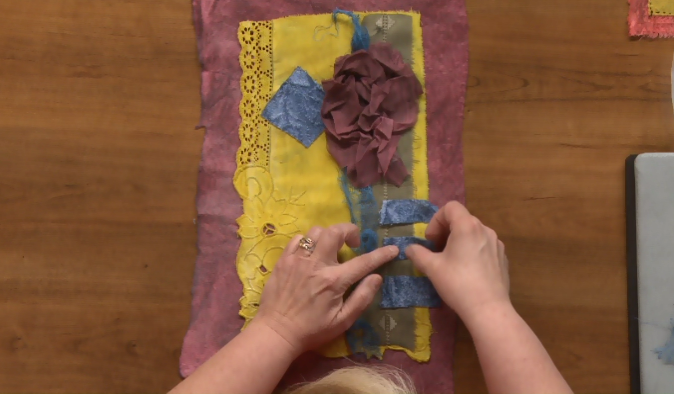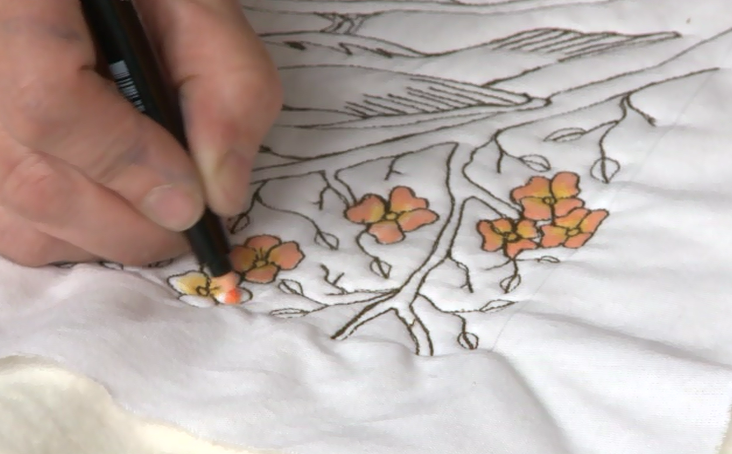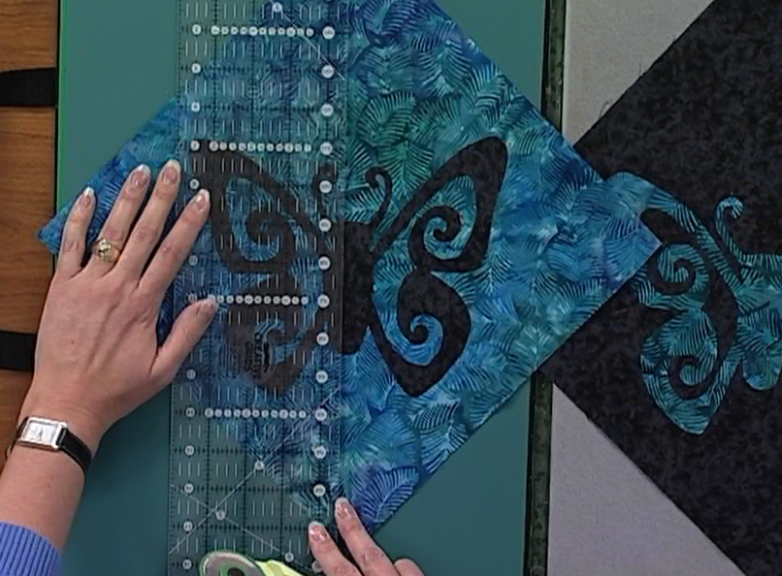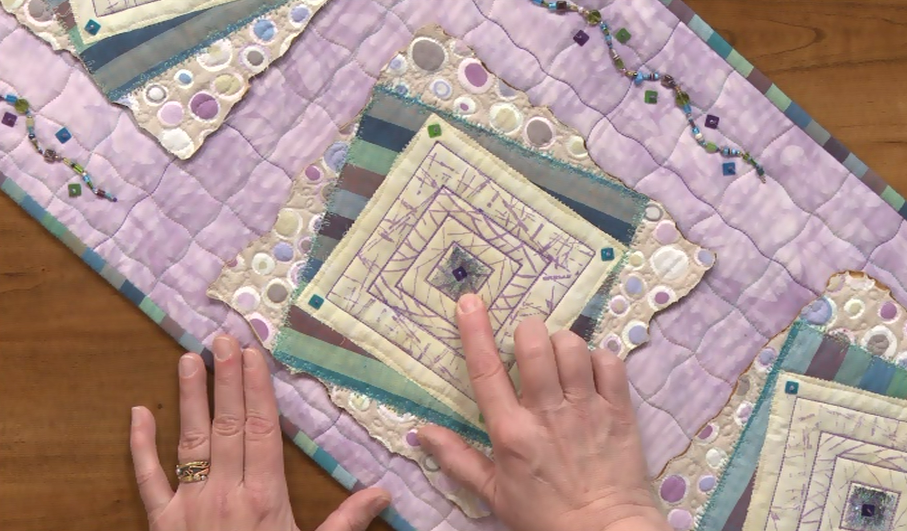 The Ultimate Quilting 10-Video Set
$139.99
K3102Q
Description
10-Video Set: The Ultimate Quilting Collection (DVD + Download)
This mega set features the most comprehensive list of quilting tips, techniques, ideas, embellishments, designs and solutions- a must have for any quilter. In this set you will learn the importance of value and visual texture when it comes to designing a quilt, as well as how to work with monochromatic and neutral fabrics.
You will also see fun, new ideas like adding foil to a project for extra glitz and sparkle, designing with metal and how to work with lutrador. Better understand how to prep a quilt top, baste your layers together and quilt your next quilt as well as how to add the perfect finishing touches. You will also learn how to create a fun fabric landscape, how to sew and use fabric beads, how to apply a curved binding and much, much more.
Over 13 hours of content, PLUS you'll receive this video in both DVD and download form. This way, you can save the instruction on any device you wish, and watch it anytime, anywhere!
Artistic Ideas & Design Techniques – 96 minutes
Chapter Topics:
Techniques Revealed: Fuse, Cut & Sew Flip Flop Butterflies
Every Quilt Has Two Sides Sides
Fabric Focus: The Importance of Value & Visual Texture
Finishing Touches: Binding Basics
Try Something New: Glimmer & Glitz
Reaching Out: Organizing & Participating in Round Robins
Tool Center: Many Uses for Add-A-Quarter
Techniques Revealed: Creating Fabric Beads
Fresh Ideas and Design Techniques – 90 minutes
Chapter Topics:
Techniques Revealed: Positive – Negative Applique
Design Workshop: Machine Quilting with Variegated Threads
Try Something New: A little Hanky Panky
Techniques Revealed: Designs with Metal
Every Quilt Has Two Sides
Fun & Fanciful: Strippy Landscapes
Color Inspirations: Working with Monochromatic Fabrics
Tool Center: Add – Enough
Stunning Designs and Techniques – 85 minutes
Chapter Topics:
Finishing Touches: Curved Binding
Techniques Revealed:  Building Layered Applique Motifs
Try Something New:  Adding Glitz with Foil
Every Quilt Has Two Sides
Quick Tip: Measuring for Borders
Color Inspirations:  Working with Neutral Fabrics
Creative Ideas and Fun Techniques – 87 minutes
Chapter Topics:
Techniques Revealed:  Wool Applique
Finishing Touches:  Mitered Border
Fun & Fanciful:  Creative Piecing with Strips
Try Something New:  Fun, Fabulous Lutrador
Every Quilt Has Two Sides
Creative Shortcuts:  Making Charm Square Totes 
Color Inspiration:  Using Dynamic Direct Compliments
Clever Tips for the Savvy Quilter – 63 minutes
Chapter Topics:
Techniques Revealed:  Mono Printing 
Color Inspiration:  Managing Contract with Color & Value
Every Quilt Has Two Sides
Design Workshop:  Using Stripes in Quilts
Quick Tip:  Satin Cord Binding
The Embellished Quilt – 93 minutes
Chapter Topics:
Paper Clay Demonstrations
Applying Hot Fixed Metal
Embellishing from Start to Finish
Basting the Quilt
Quilting the Quilt
The Finishing Touches
Fancy Ideas for the Fabulous Quilter – 65 minutes
Chapter Topics:
Quick Tips: Tips to Improve Your Piecing
Techniques Revealed: Understanding Scale
Fun and Fanciful: Layered & Luscious
Trying Something New: Using an Applique Pressing Sheet
Color Inspiration: Getting to Know Color
Creative Techniques, Designs & Solutions – 68 minutes
Chapter Topics:
Techniques Revealed: Fun Finishes for Raw Edges
Design Workshop: Painted, Wired and Stitched
Fabric Focus: Fun Effect with Stripes
Color Inspiration: Working in a Series
Quilt and Color – 99 minutes
Chapter Topics:
Quilt Free Style
Designing and Prepping the Quilt Top
Inking the Quilted Design
Skillful Approaches to Magnificent Quilts – 55 minutes
Chapter Topics:
Techniques Revealed: Cute Applique Blocks
Design Workshop: Disappearing Blocks
Fabric Focus: Japanese Taupe Fabrics
Techniques Revealed: Easy Batik