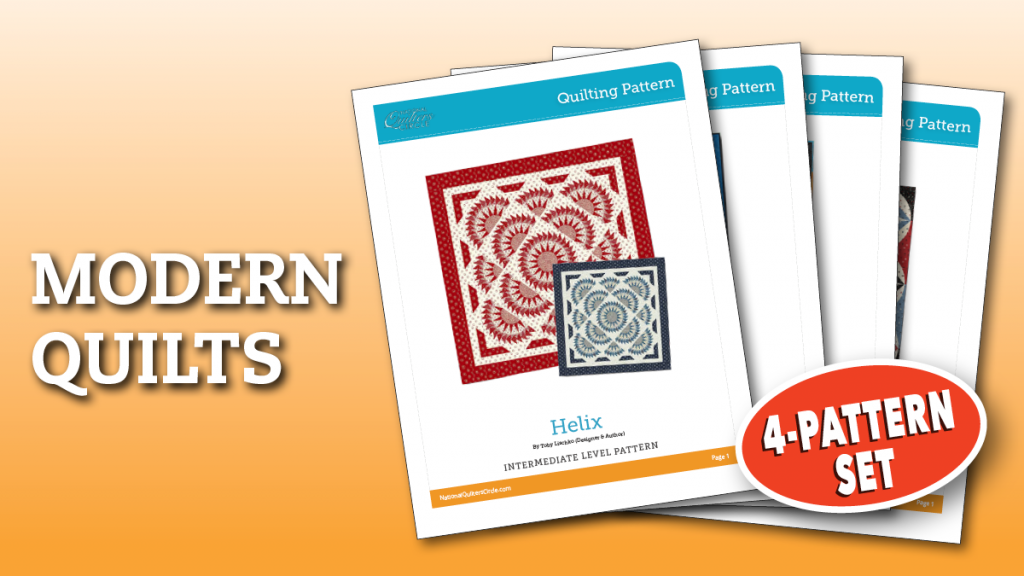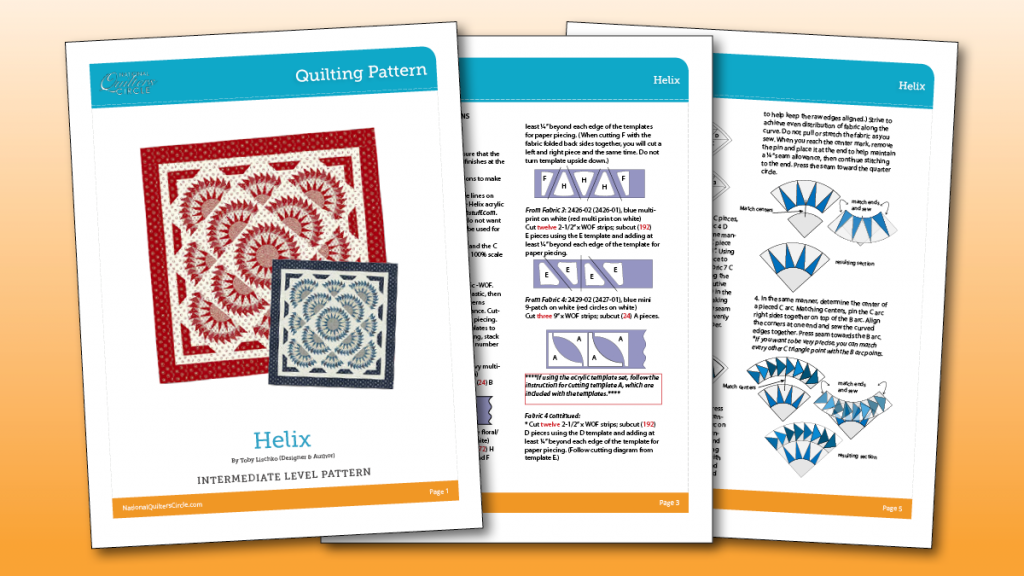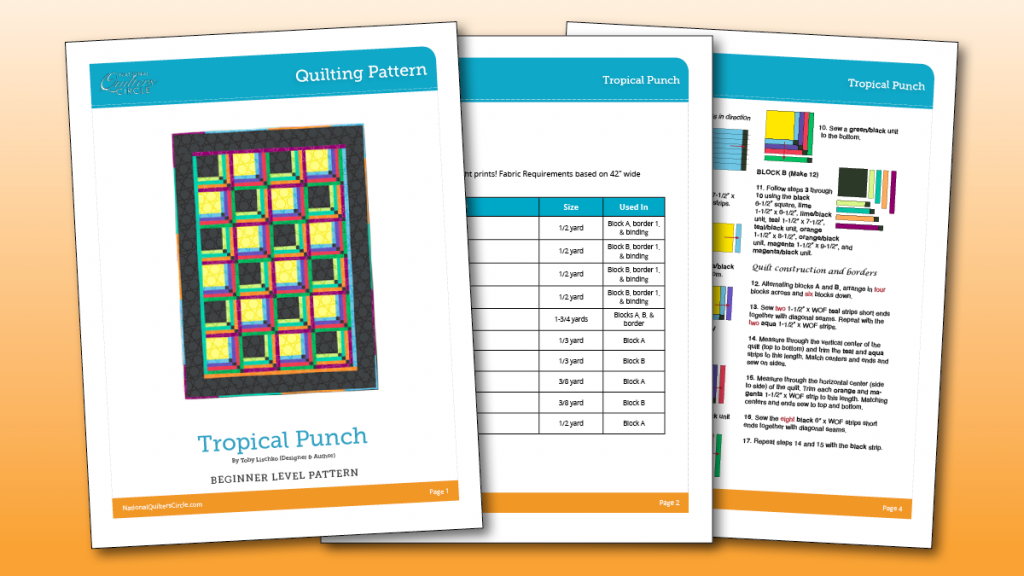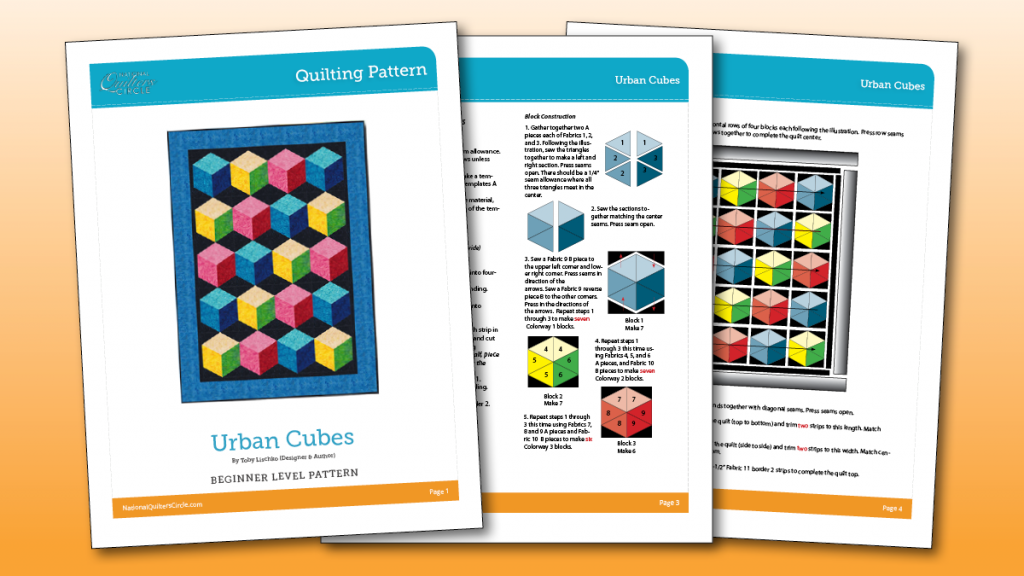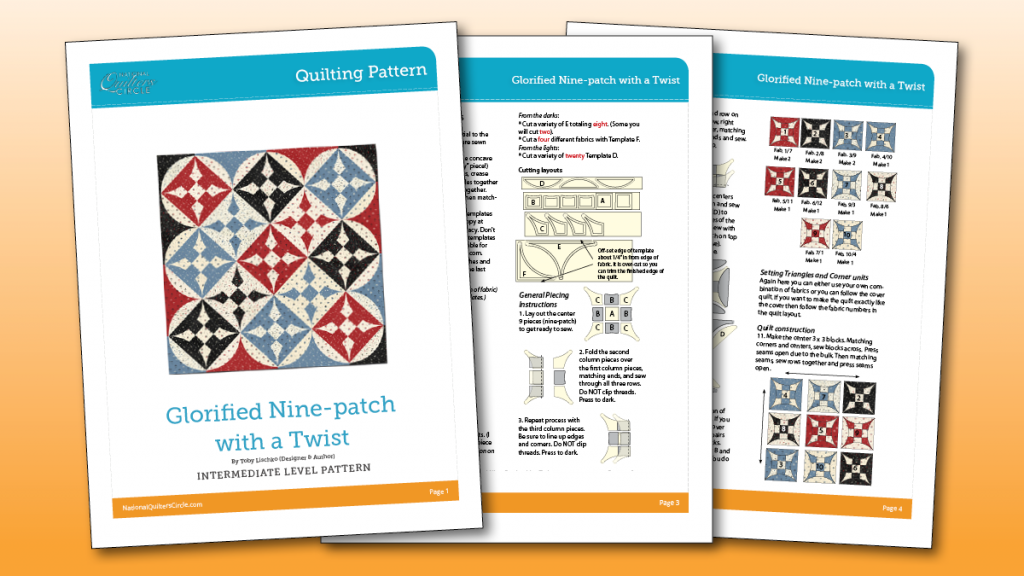 Modern Quilts 4-Pattern Set
$34.99
K3075F
Description
4-Pattern Set: Modern Quilts Collection
Solid colors, fun designs and optical illusions come together in this four-pattern bundle from National Quilters Circle. These beginner to intermediate level patters are made using traditional piecing and the use of templates, however no special seams are required.
Upon your purchase, the 4 patterns described below will be immediately available to you in printable PDF form, to download and save on any device – ready to view or print whenever you want.
Helix
This wonderful quilt is made with RJR's fabric collection Redwork Meets Bluework by Legacy Patterns. Make your own templates to give your quilt more flair – Both the red and blue versions are included in the pattern. This pattern is delivered as a 13-page Downloadable PDF, which you can view and/or print.
Quilt size: 54″ x 54″.
Block size: 8″.
Level: Intermediate quilter.
Tropical Punch
Great quilt for beginners.
Quilt size: 52″ x 72″
Block size: 10″
Urban Cubes
Easy confident beginner pattern. Uses a 60 degree angle ruler. No special seams.
Quilt size: 60″ x 72″
Block size: 10″ x 12″
Glorified Nine-Patch with a Twist
My popular Glorified nine-patch pattern is now available with template images to make your own. Quilt size with 6″ template set 25″ square. Included with the pattern, you will learn how to create a binding to match the block edges on top. You can also make it with the 4″ and 9″ template sets.