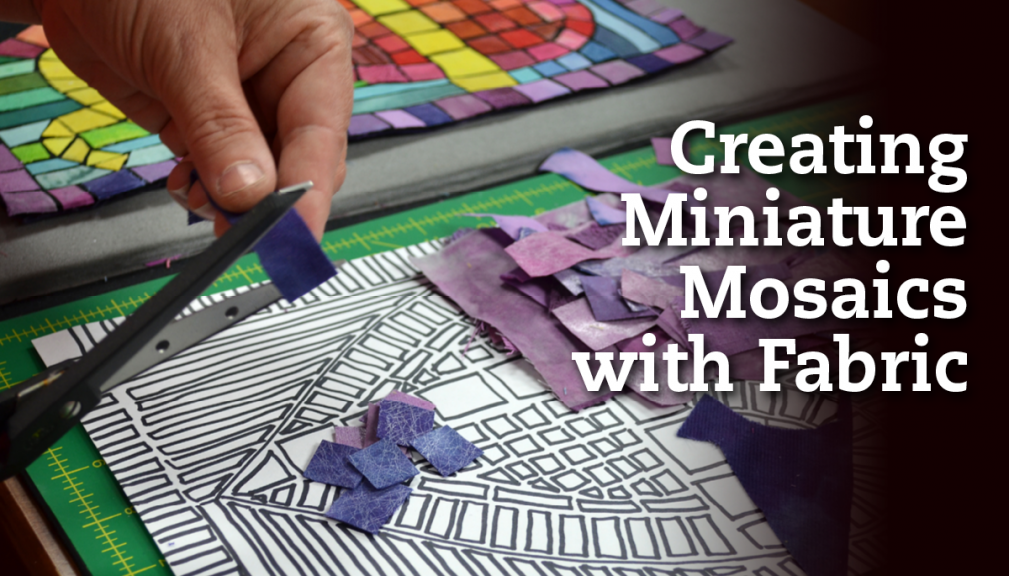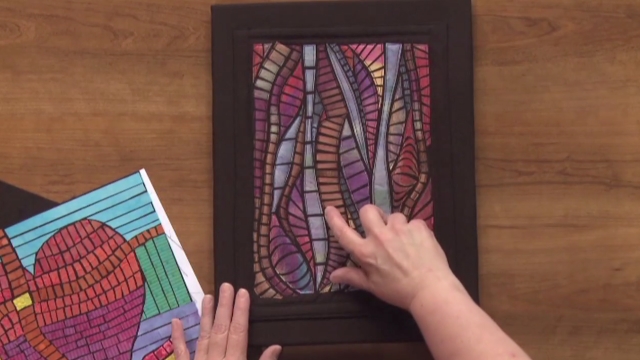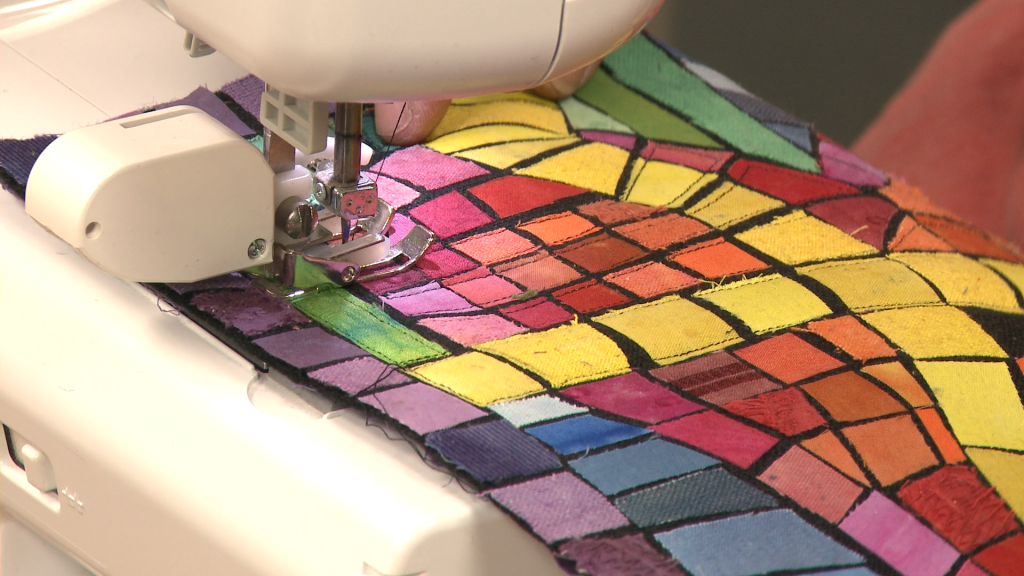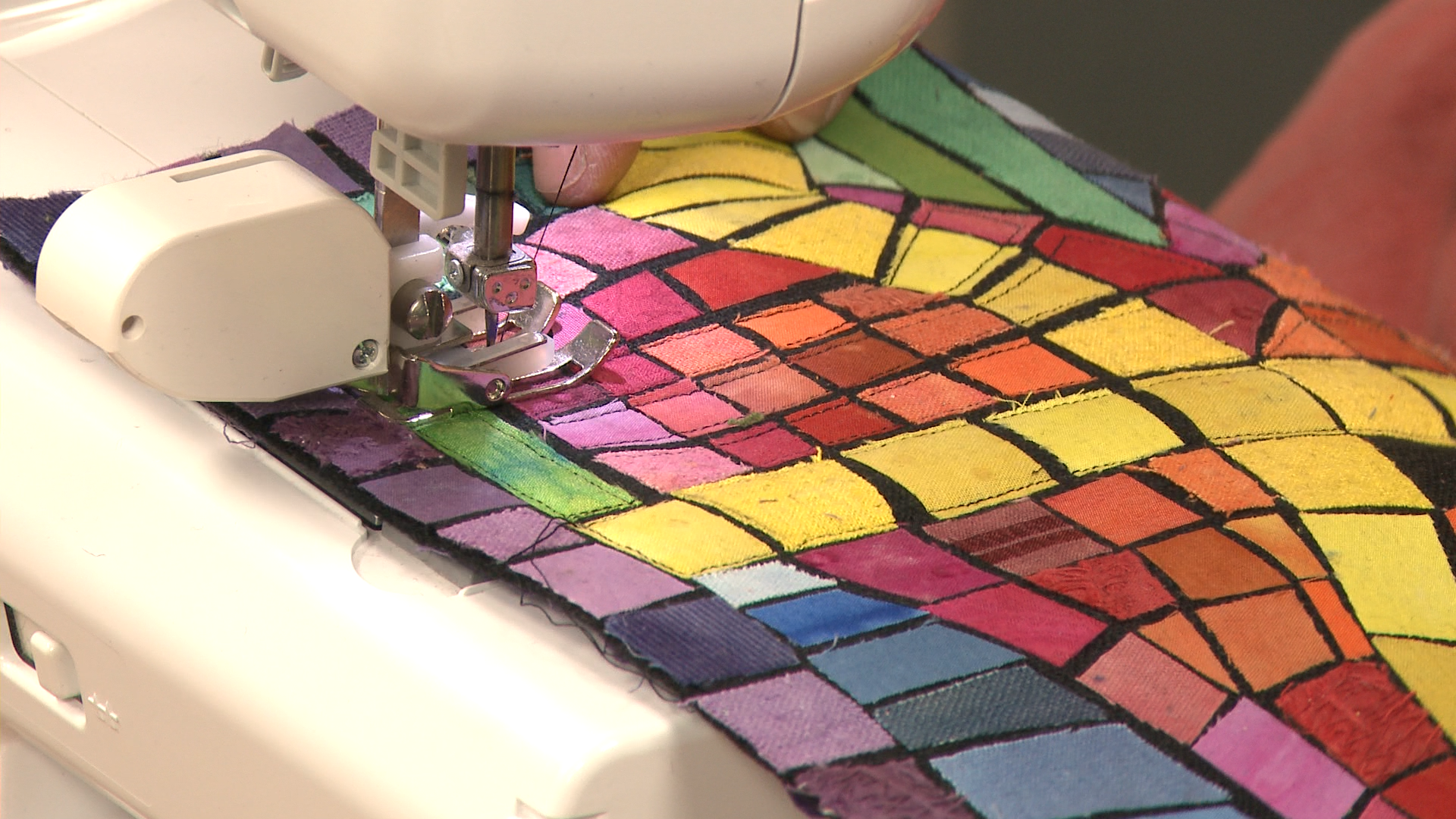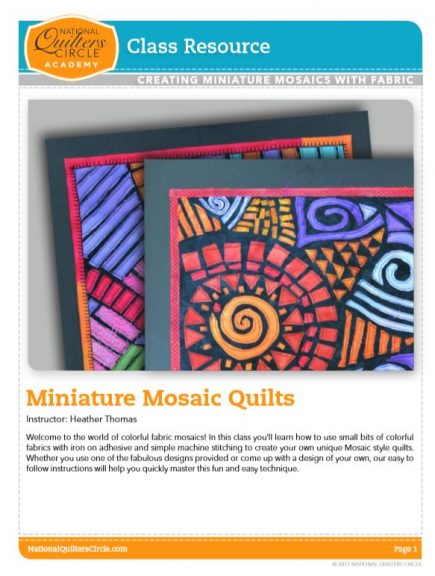 Creating Miniature Mosaics with Fabric Class DVD
You Save 10%
K3156R
Description
DVD: Creating Miniature Mosaics with Fabric
Welcome to the wonderful world of mosaics, where you can piece together your left-over fabric pieces to create something beautiful. In this video class, you will learn all about making quilts that look like stone or tile mosaics, including step-by-step instructions for several easy, eye catching designs for you to work with.
Quilt artist, author and instructor Heather Thomas will show you the designs, as well as how to make simple cut outs to use as a fabric placement guide. You will get the chance to look at various iron-on adhesives and how to prepare your fabrics for use.
You'll also be shown how to layer up your mosaic quilt and walk you through placement of your design template. Heather will introduce different ways of approaching a design and walk you through the free form cutting that she uses for all of the fabric "tiles" used in the motif portion of your mosaic.
PLUS, you'll get the following BONUS resource to supplement your class content:
Three downloadable and printable PDFs, including step-by-step details on creating your own miniature mosaic, some of Heather's mosaic patterns and a supply list to help you get started.
Video run-time: 95 minutes
PLEASE NOTE: The content in these Class DVDs is identical to the individual Classes available in streaming video form, which you can purchase/review separately in the NQC store here.
Watch a preview of this DVD below: