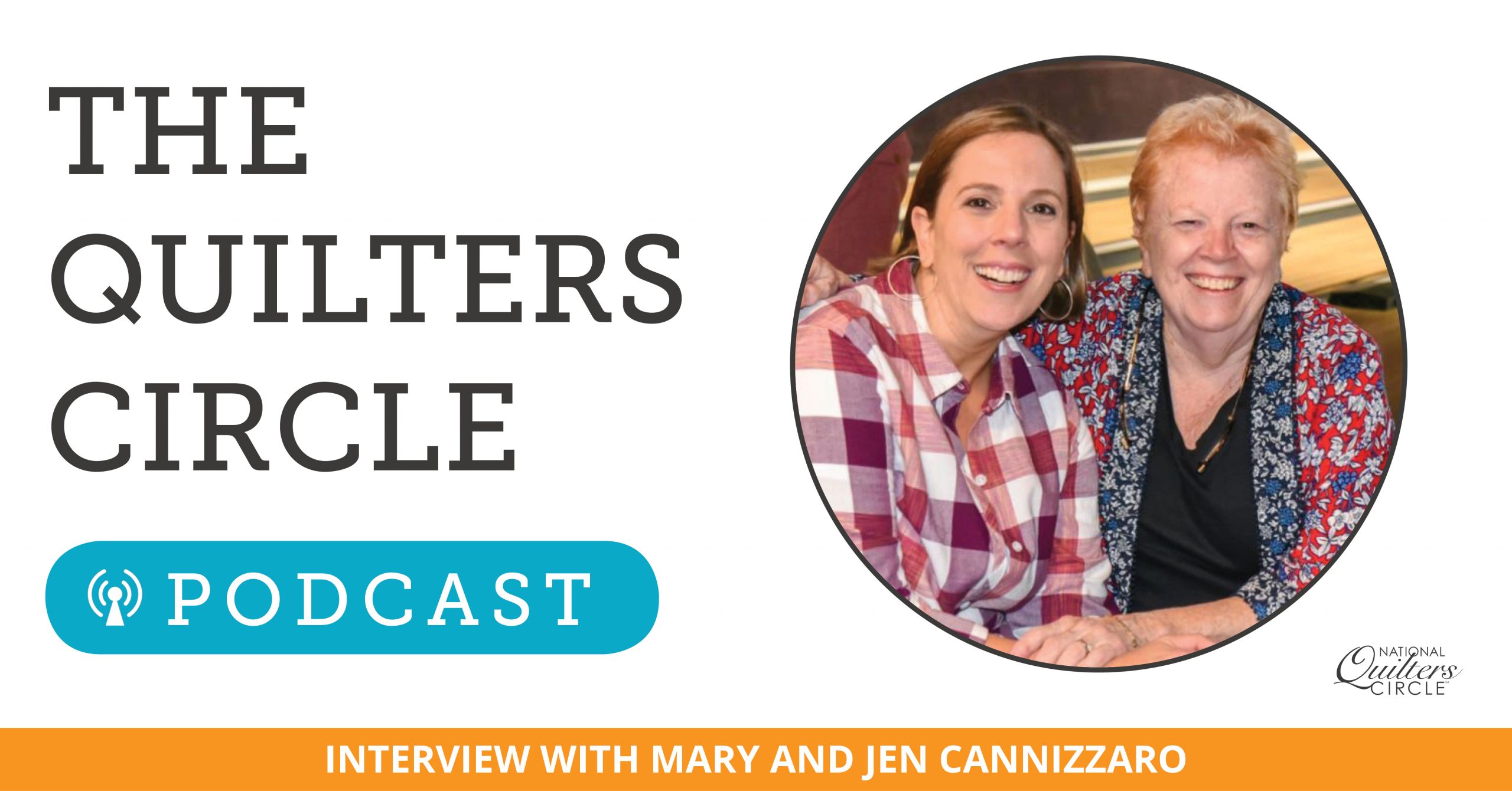 Mary Cannizzaro and Jen Cannizzaro are mother and daughter, friends and business partners. They are two of the most energetic people you will ever meet.
Mary remembers the sewing machine on the dining room table of her childhood home, moved only on Sunday's to make room for the family's dinner. Mary learned how to sew at an early age and began quilting in the early 1990s, when her hometown asked for volunteers to make blocks for a raffle quilt. She is an award-winning quilter who has shown her quilts in international shows.
Jen is a software trainer by day, quilter by night and weekend. Quilting fell into her lap accidentally in the early 2000s, when she took the place of one of Mary's friends who was unable to attend classes she had signed up for. Her first quilt, Self-Portrait of Jen as a Redhead, finished at 7" square and became their company logo years later.
In 2014, the duo opened Cannizzaro Creations, a quilting studio in Rockland, Massachusetts. They began longarm quilting for many quilters in the area, with Mary traveling to Massachusetts a few times a month to quilt. They have been commissioned to created dozens of quilts for fans of their work.