Hopefully by now you have all nine of your blocks completed for the National Quilters Circle Quilt Block Challenge, which means it's time to move on to our final step of the quilt: finishing and assembling! It's been so much fun to work on the blocks over the course of nine weeks, but we have to admit we are especially excited to see the results after this week! Seeing all the beautiful finished quilts will really be the icing on the cake of this challenge.
Click the button below to download the instructions for finishing and assembling your quilt. When you've completed your quilt, make sure to share a photo with us in the Challenge Facebook Group! You'll want to stick around for next week too – we'll be giving you the full pattern download as a souvenir from this challenge, plus a recap of our favorite quilts!
And while you're at it, make sure to give Andrea Smith of Happy Cloud Creations some love – she is the talented designer of the Snowy Day Quilt Sampler we've been working on for these nine weeks and we are so happy to have worked with her. You can visit Andrea on Facebook, Instagram, and Etsy to see more of her beautiful work!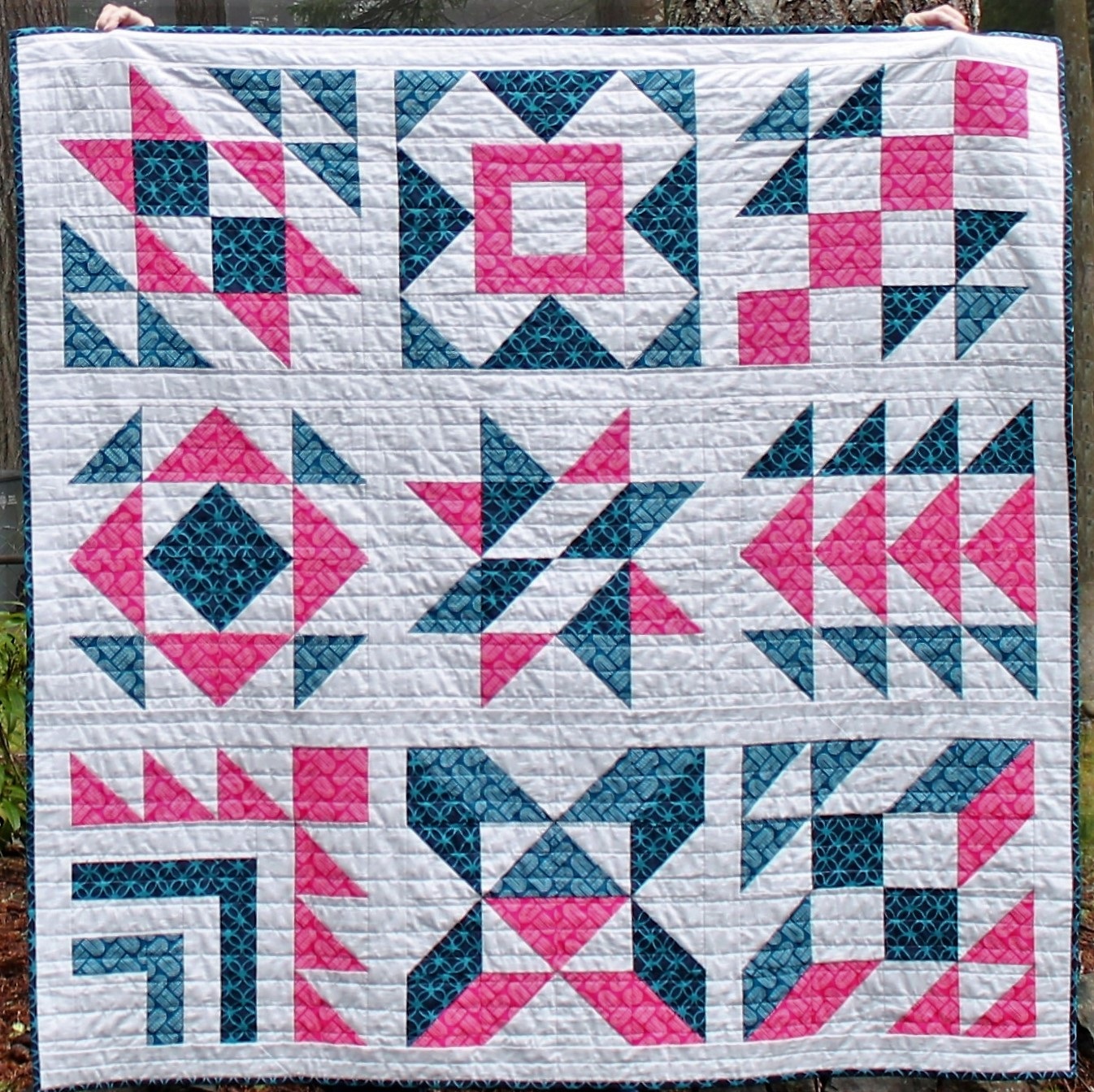 Ready for the next block? Here's what's coming up next:
Block 1
Block 2
Block 3
Block 4
Block 5
Block 6
Block 7
Block 8
Block 9
Finishing/Assembly Instructions