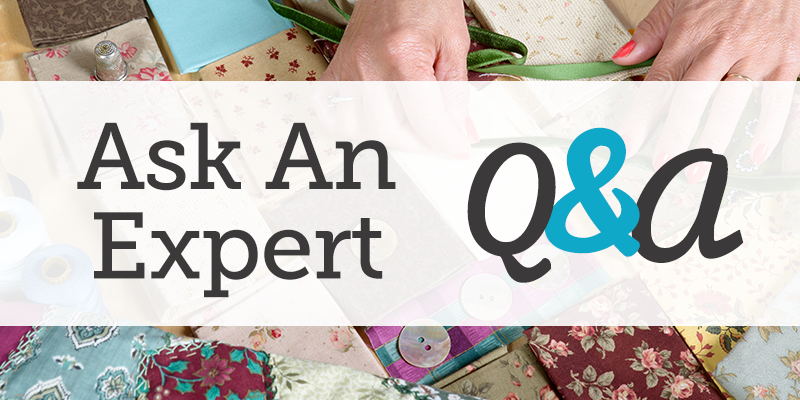 Hello! I would really like to take the class, Fabulous Free Motion Quilting, but I have a question. I have a quilting machine, but it's really more like a regular sewing machine. Would I still be able to do this? Also, is free motion quilting okay to try as a beginner?

Submitted via email
Hi there! Yes, free motion quilting can be done on a regular sewing machine. What's important to note however is that you will need the ability to lower or disengage your feed dogs. On most machines this is a lever or switch found of the side or back of your machine. Check your manual if you are unsure whether your machine has this capability. Other than that, free motion quilting is just straight stitching. There are different presser feet that can make it easier to see as you stitch – these are called "free motion feet," sometimes called a "darning foot," and can come in many different varieties. Free motion quilting is typically done on a full quilt rather than a quilt block, however a "full quilt" can be any size you want! For example, in this particular class, Heather makes an entire art that is about the size of a sheet of paper. And yes – free motion quilting can certainly be practiced as a beginner. In fact, it can be learned and practiced at any skill level. Some may even find that it is easier than sewing or piecing, as there is no measuring, marking, seam allowance, or anything to keep track of – It's just simply doodling with thread! Here are a few videos you could watch before trying out the class:

Hope that helps!

Ashley

Do you have a quilting question you'd like answered by an expert? Email your question to editor@nationalquilterscircle.com or reach out to us on Facebook. Please note: questions may be edited for clarity and relevance.