Making a T-Shirt Quilt + DVD
Kelly Hanson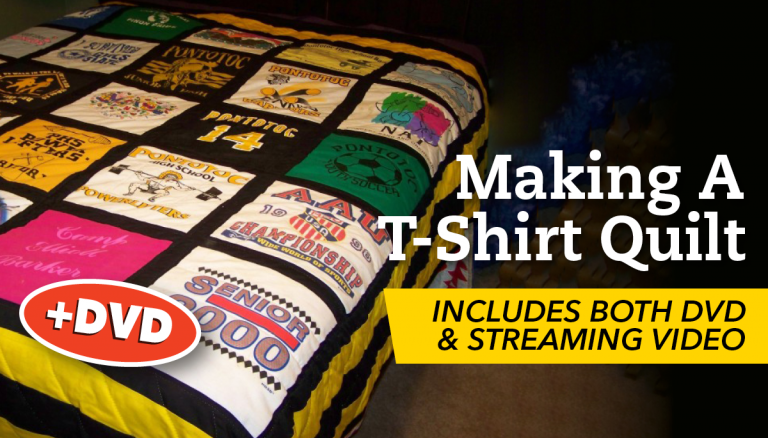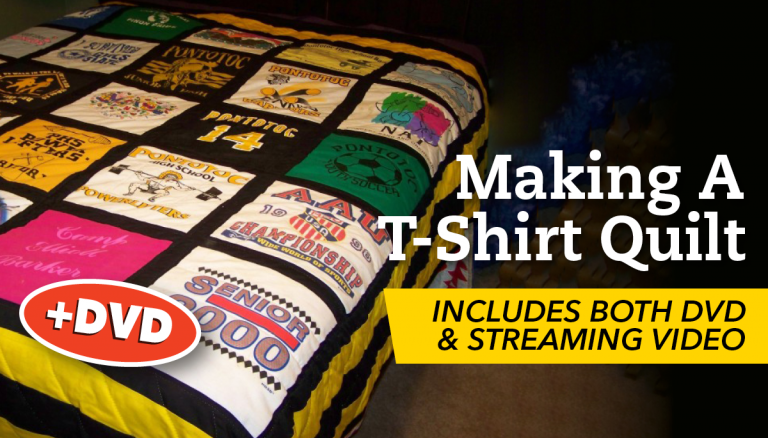 In-depth Instruction; over 97 mins
On-demand video access anytime
Bonus downloadable PDF resources
Access to class Q&A
Available for purchase: $49.99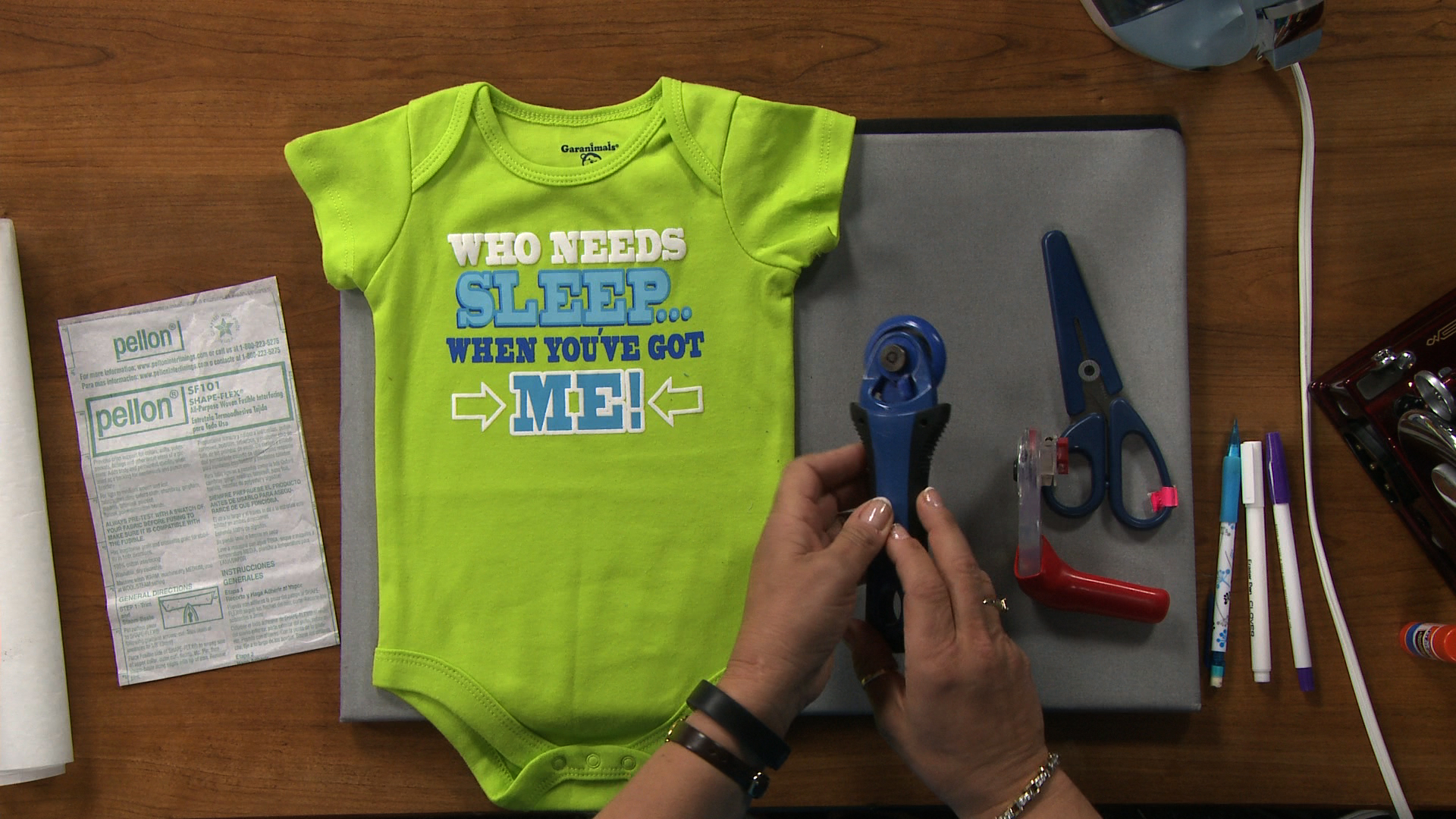 Session 1: Introduction & T-Shirt Preparation
10:50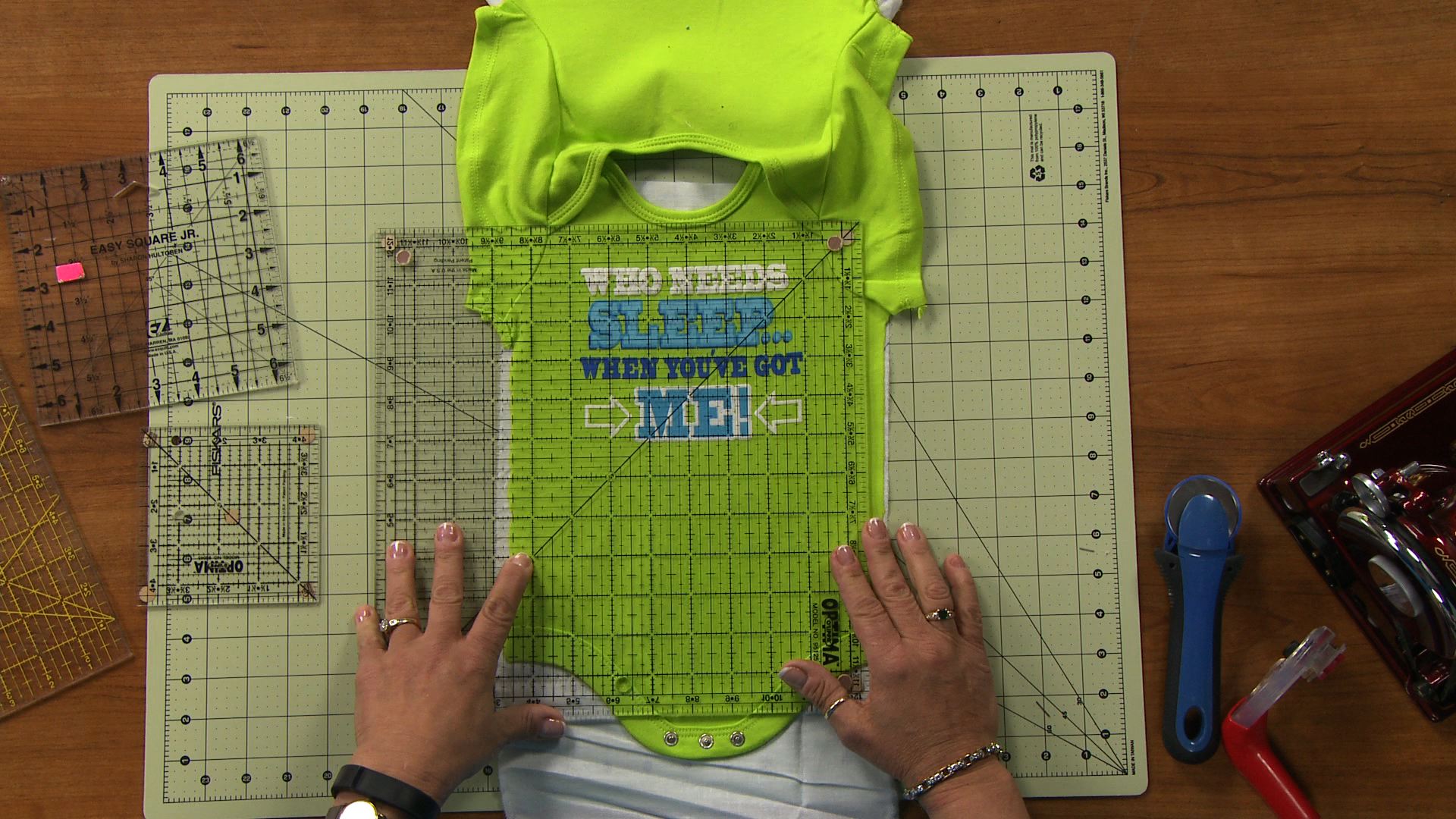 Session 2: Cutting & Sorting Your Blocks
6:42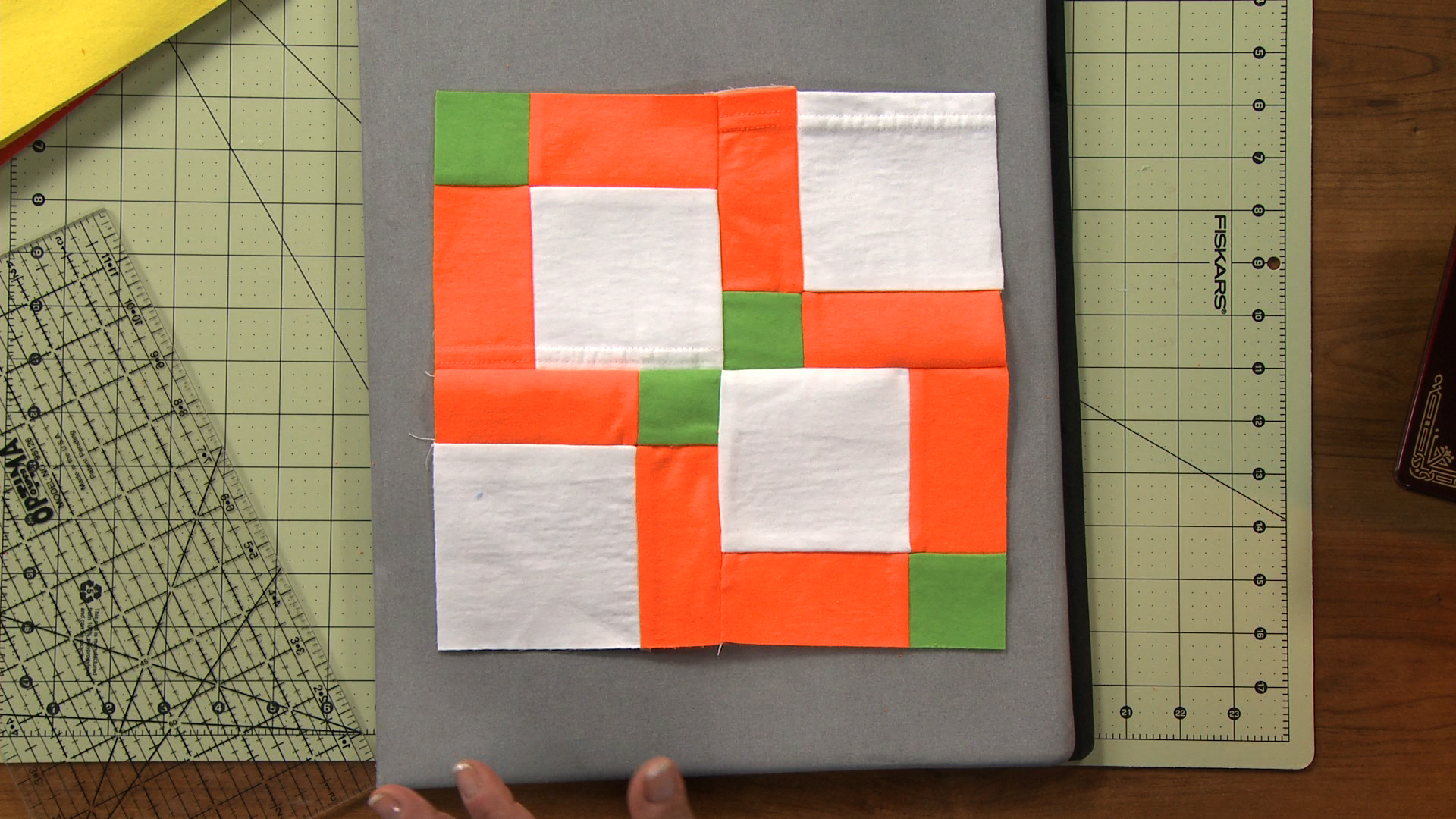 Session 3: Utilizing Your T-Shirt Fabric
27:03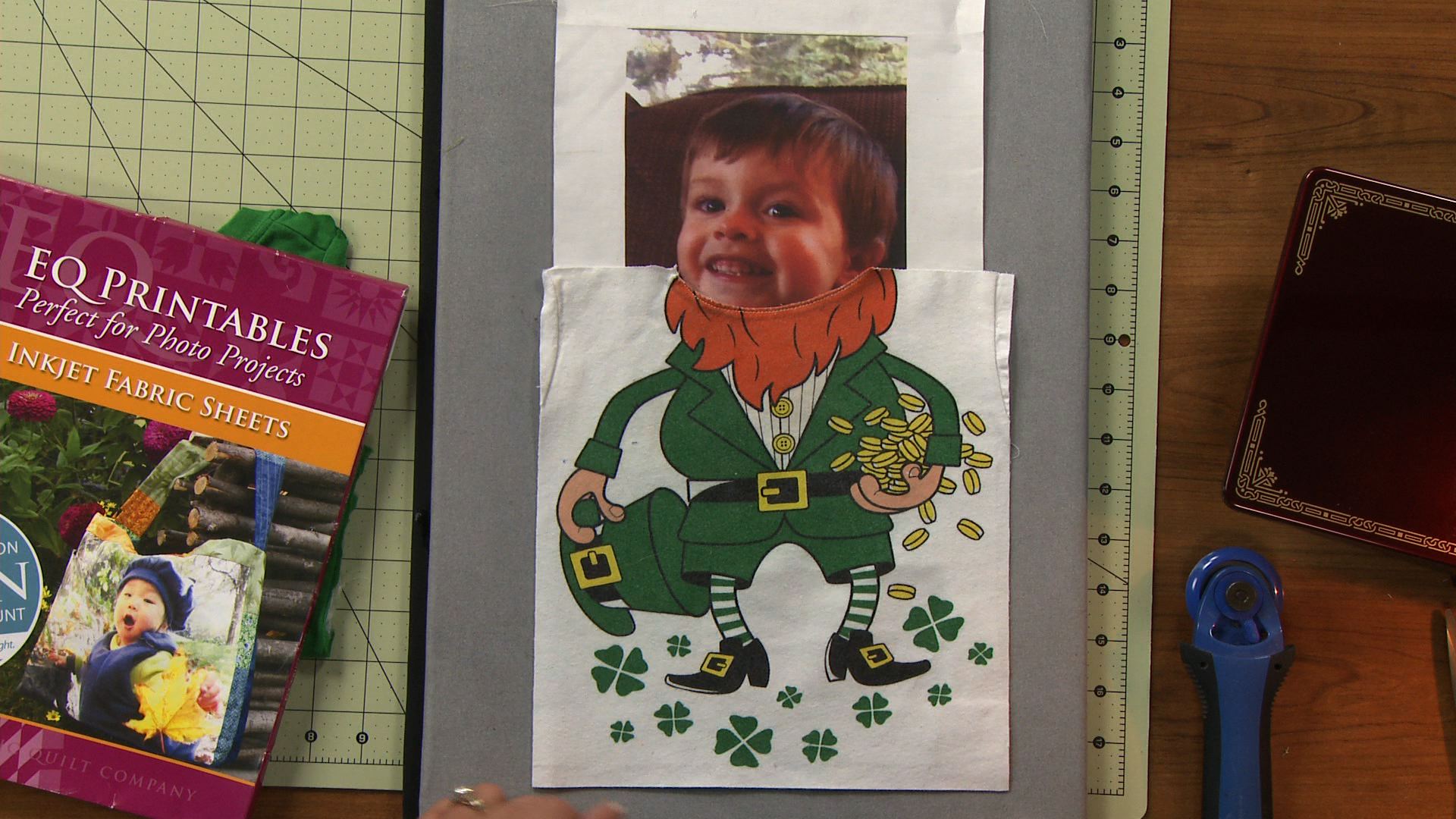 Session 4: Personalizing with Inkjet Fabric Sheets
21:27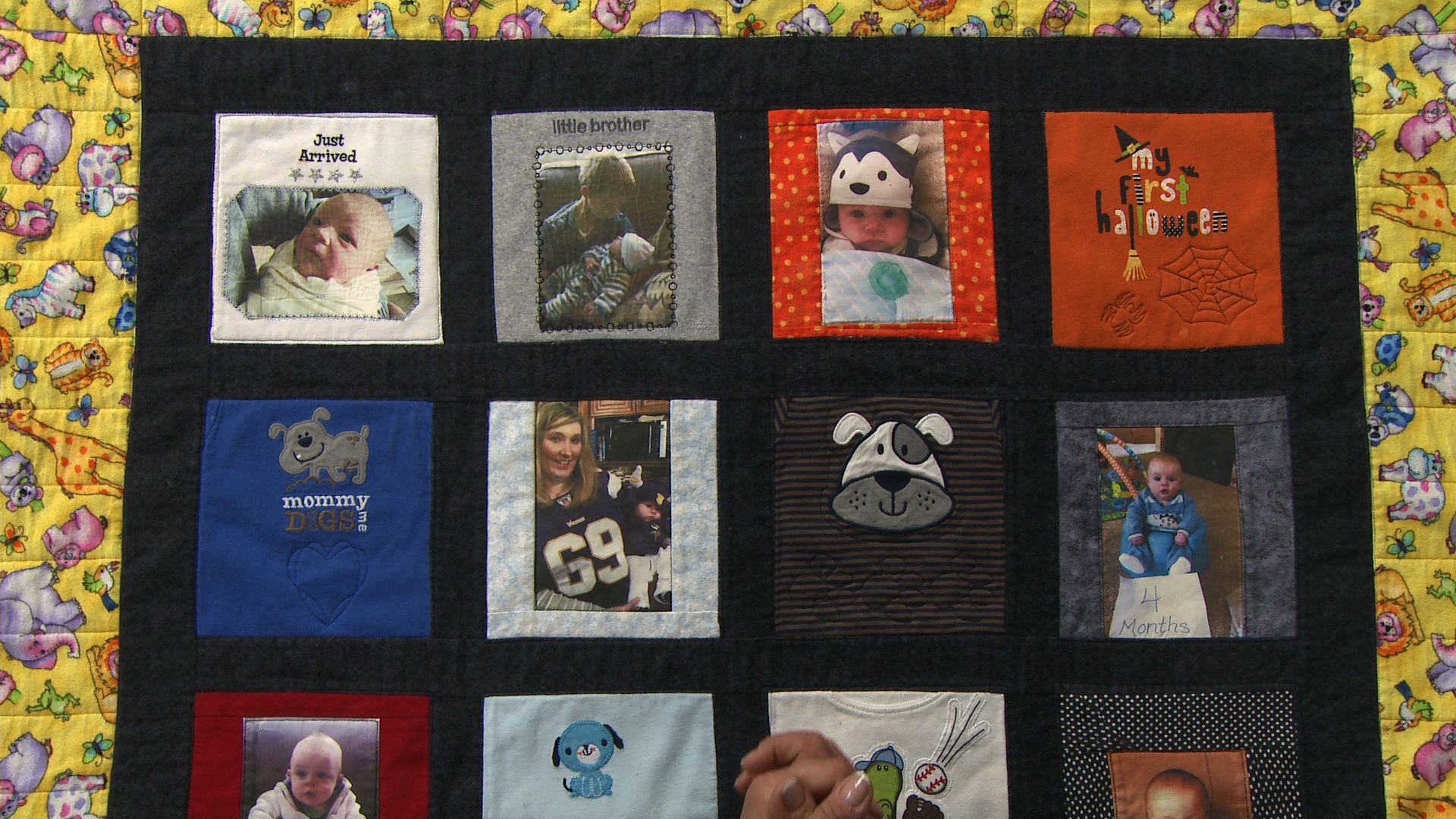 Session 5: Designing Your T-Shirt Quilt
15:08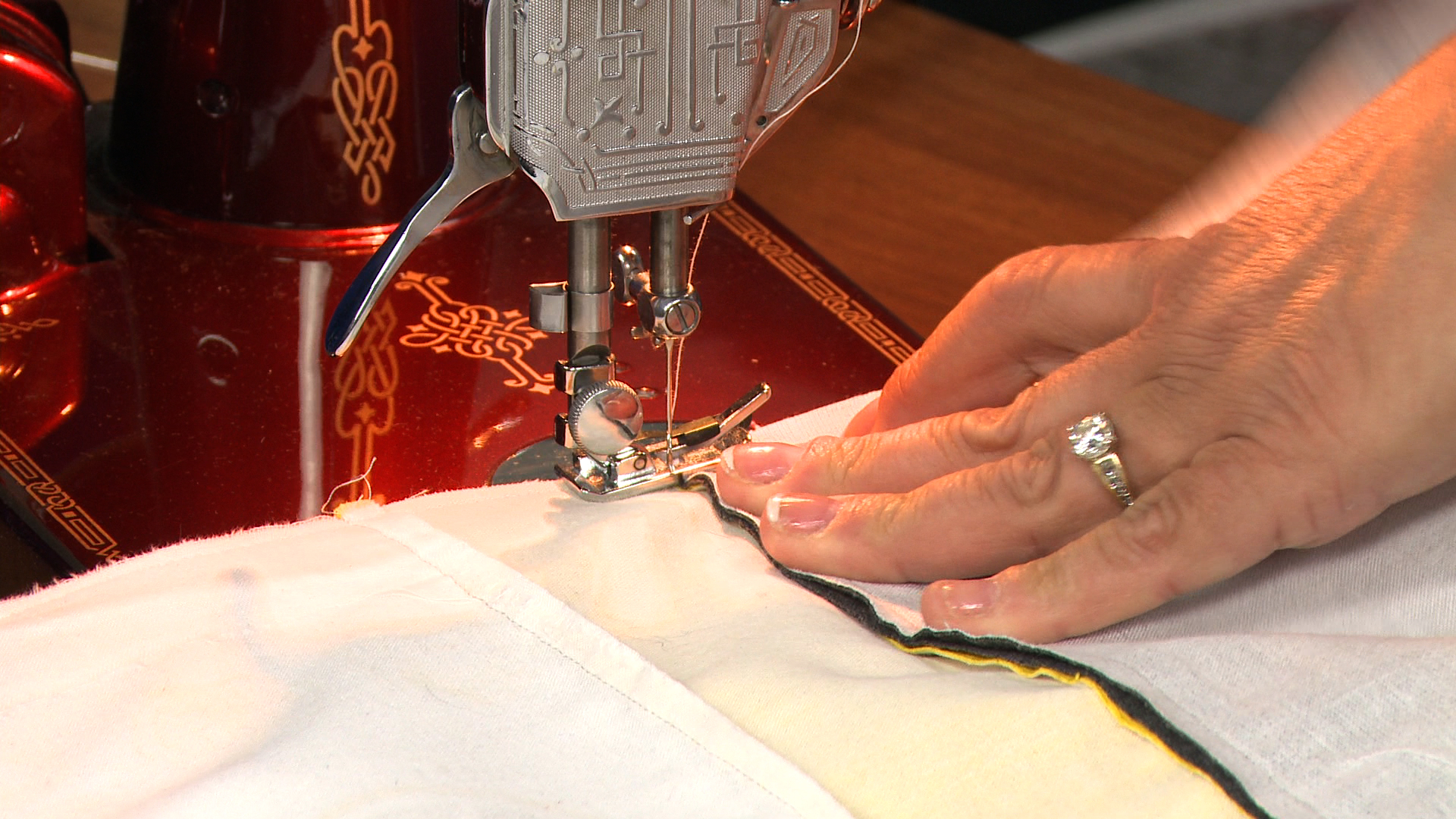 Session 6: Bringing Your Rows Together with Sashing
15:03
In this class you will learn how to create your own t-shirt quilt from start to finish. Kelly Hanson will show you how to interface and prepare your t-shirts, how to cut them, how to arrange them and also how to add sashing strips.
You will first learn what type of interfacing you should use to stabilize your t-shirts and why. Kelly explains how the product she uses adds structure to the t-shirts but won't rip or tear if the t-shirt gets stretched during the piecing or quilting process.
She will then teach you how to cut your t-shirts. She will explain the common sizes of blocks that are cut depending on the size of t-shirt you are starting with, but also how to work around the t-shirt design, neck edge and arm holes. Kelly also shows you how to use up any small leftover t-shirt pieces or the backs of t-shirts to make accent blocks that can be added to your quilt design.
Once your stabilized t-shirts have been cut into blocks you will learn how to sort them to begin arranging them into your quilt design. Get tips for how to lay the block out in ways to add the most visual interest. This includes how to space out colors and group similar designs. Kelly will also show you how to use inkjet fabric sheets as a way to add photos and other personal touches to your quilt.
Finally, learn how to finish off the quilt design with sashing strips and other accent blocks.
NOTE: You'll receive this Class video instruction in two forms: As on-demand streaming video (in your NQC Account); and as a physical DVD, mailed to you.
Kelly Hanson
Sole proprietor of Quilters Anonymous Sewing Studio in Duluth, Minnesota, Kelly enjoys teaching students new techniques in the quilting arts. She specializes in traditional quilts and enjoys designing and creating memory and T-shirt quilts. She is a certified Quilt in a Day instructor, a certified Handi Quilter Long Arm quilter, a 2012 Recipient of IMQA foundation award, and administrator of the Quilters Anonymous Showcase Facebook page and the Quilter Anonymous web page. Currently, Kelly is busy taping segments for the Inspire Design Create educational quilting DVD series. Kelly continues taking classes in all aspects of quilting, equipping her to teach new techniques to her students. She looks forward to her new role as Managing Editor of the National Quilters Circle.
Bonus materials available after purchase
How do I know what the Class covers?
Do I have to be a Member of National Quilters Circle to purchase a Class?
How do I purchase a Class?
How do I access/view my Class?
Do I have to take the Class right away?
Is there a limit on the times I can view my Class?
Can I view a Class on my tablet device or mobile phone?
How do I get access to the Bonus Materials for the Class?
Can I print out Class details?
What are PDF downloads?
Are there any system requirements to view the Class video content?
Why do you need my email?
Can I get a refund if I don't like the Class?
How do I contact National Quilters Circle?
Purchase Class
Purchase class and add to your personal library with on-demand video access.
Enjoy on-demand video access to this content anytime, anywhere for the one-time cost below.
You won't lose access, with or without an active current Membership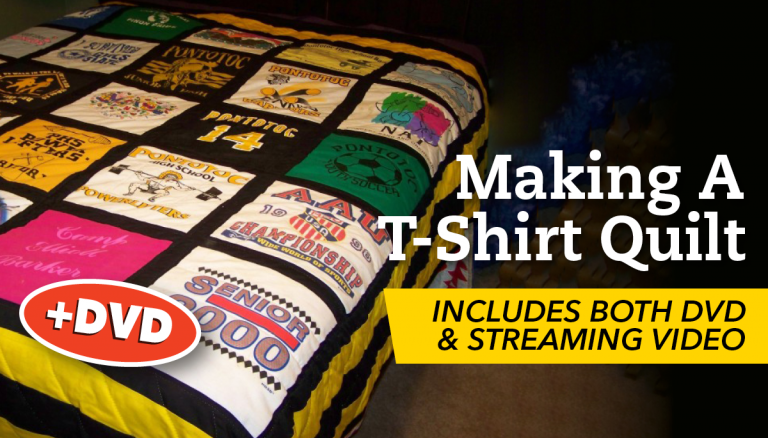 Making a T-Shirt Quilt + DVD
with Kelly Hanson
Making a T-Shirt Quilt + DVD
Purchase this class for $49.99.