Learning to Stitch Free Motion Script
Heather Thomas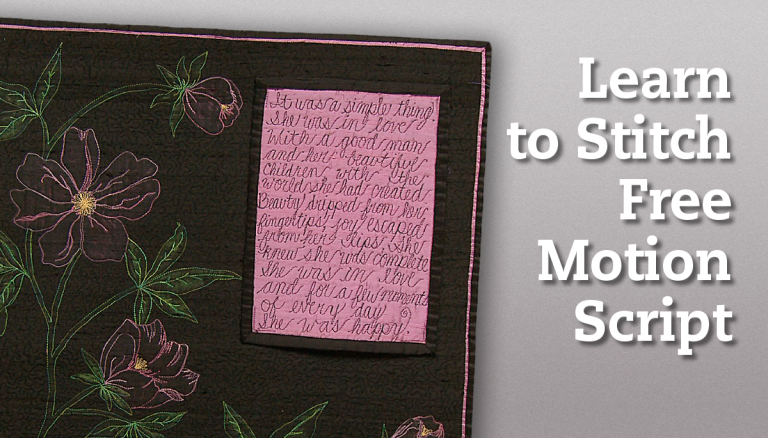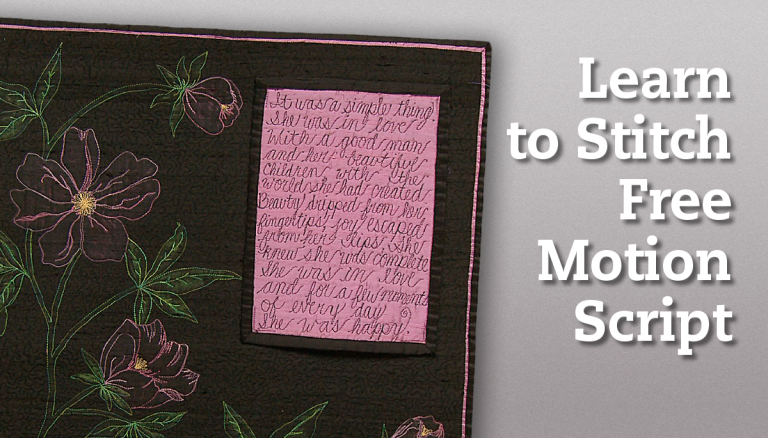 In-depth Instruction; over 66 mins
On-demand video access anytime
Bonus downloadable PDF resources
Access to class Q&A
Available for purchase: $39.99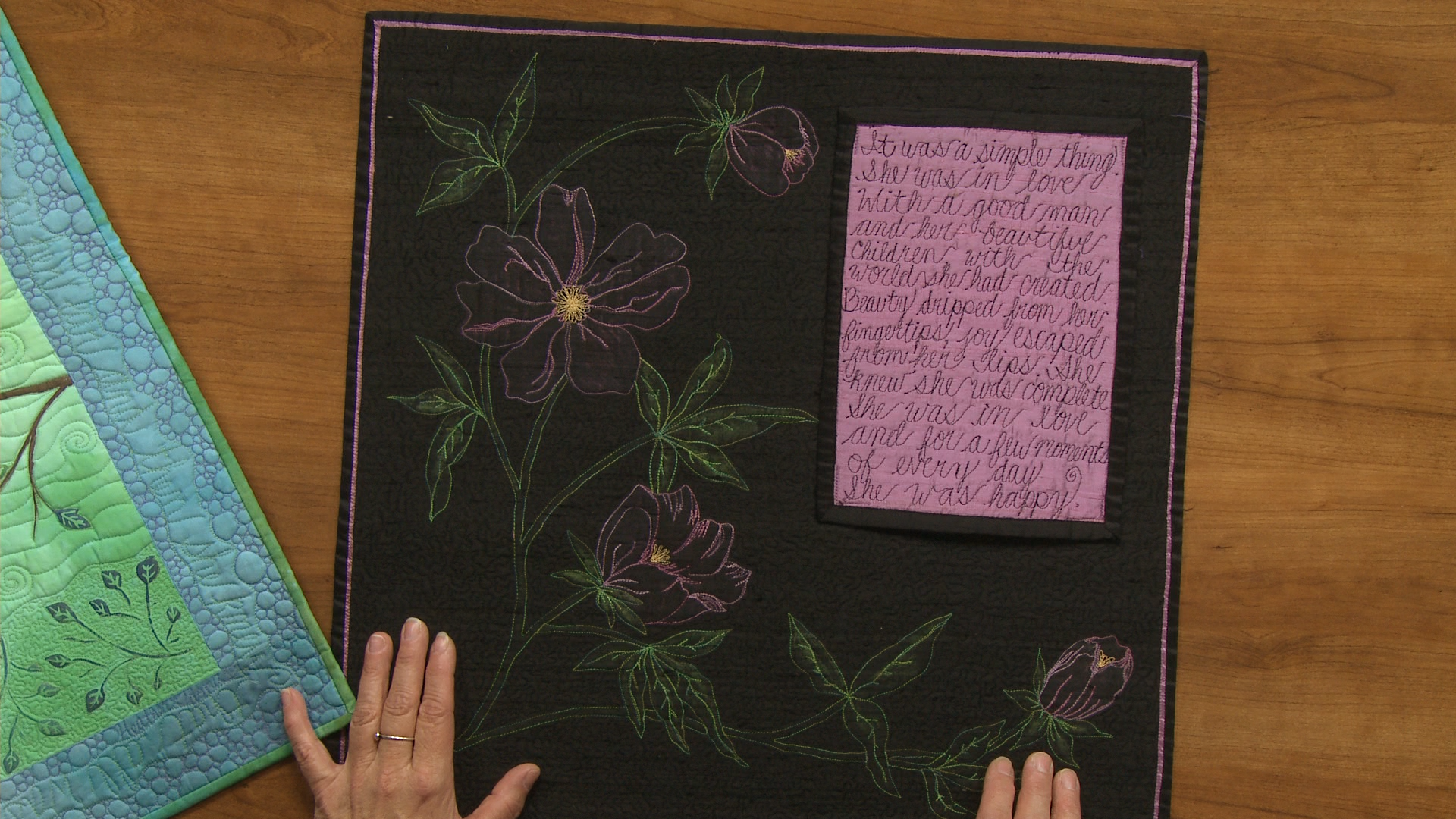 Session 1: Introduction
4:37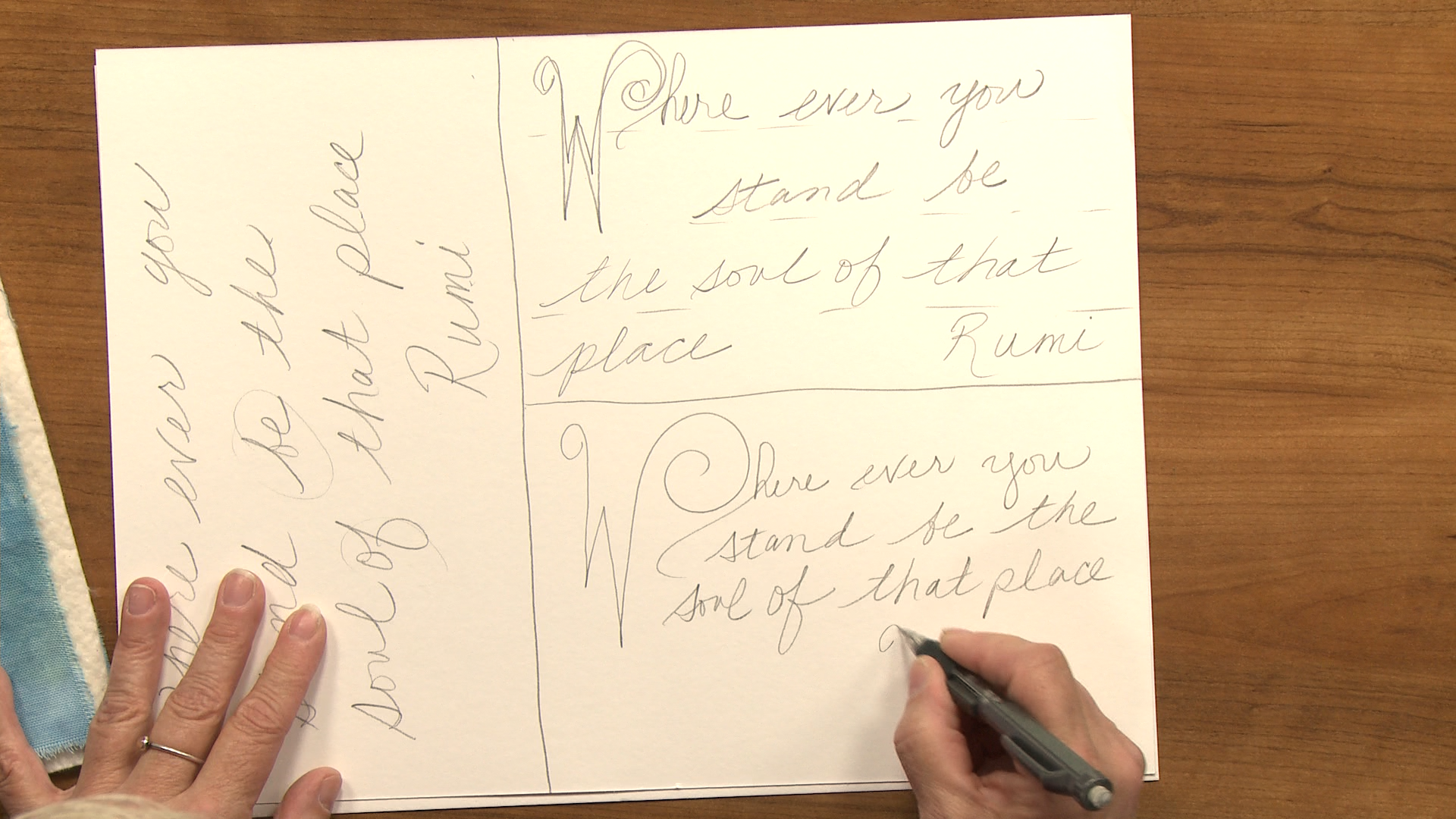 Session 2: Choose Your Prose, Saying or Quote Then Learn the Basics of Free Motion Stitch
13:50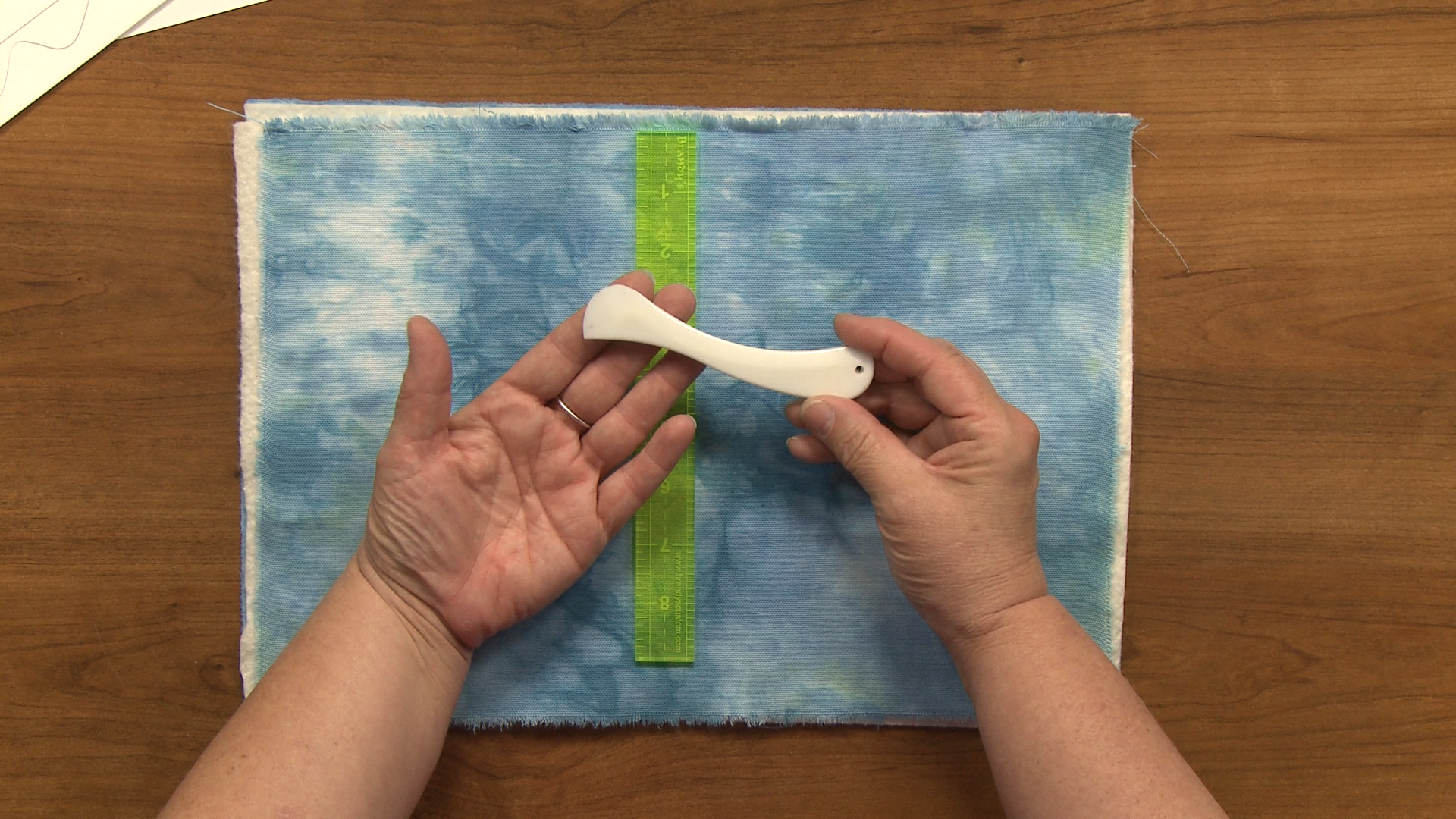 Session 3: Marking Lines for Stitch Plus Easy Pin Basting
4:30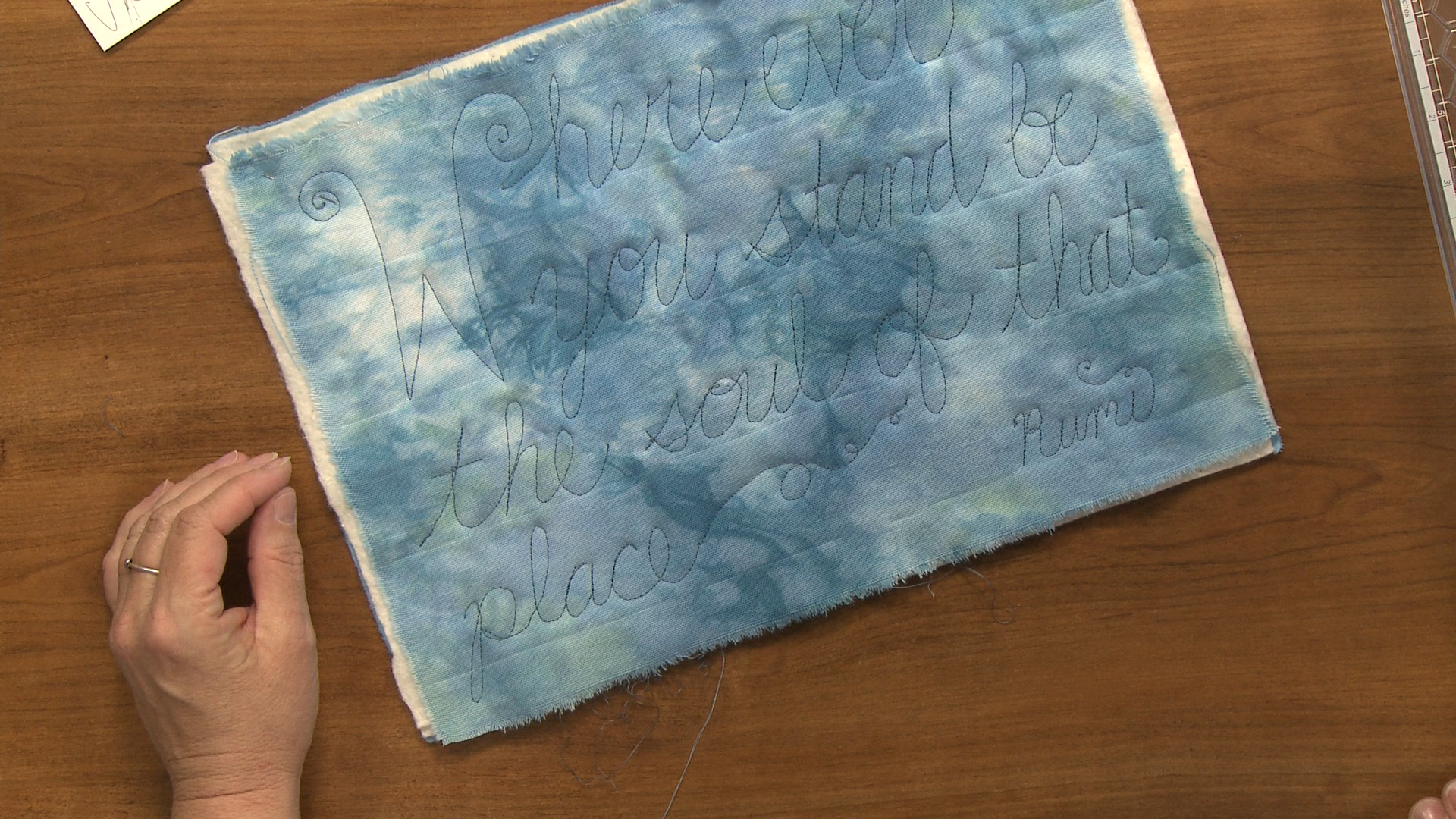 Session 4: Stitching Decorative Capital Letters and Completing the First Pass
26:34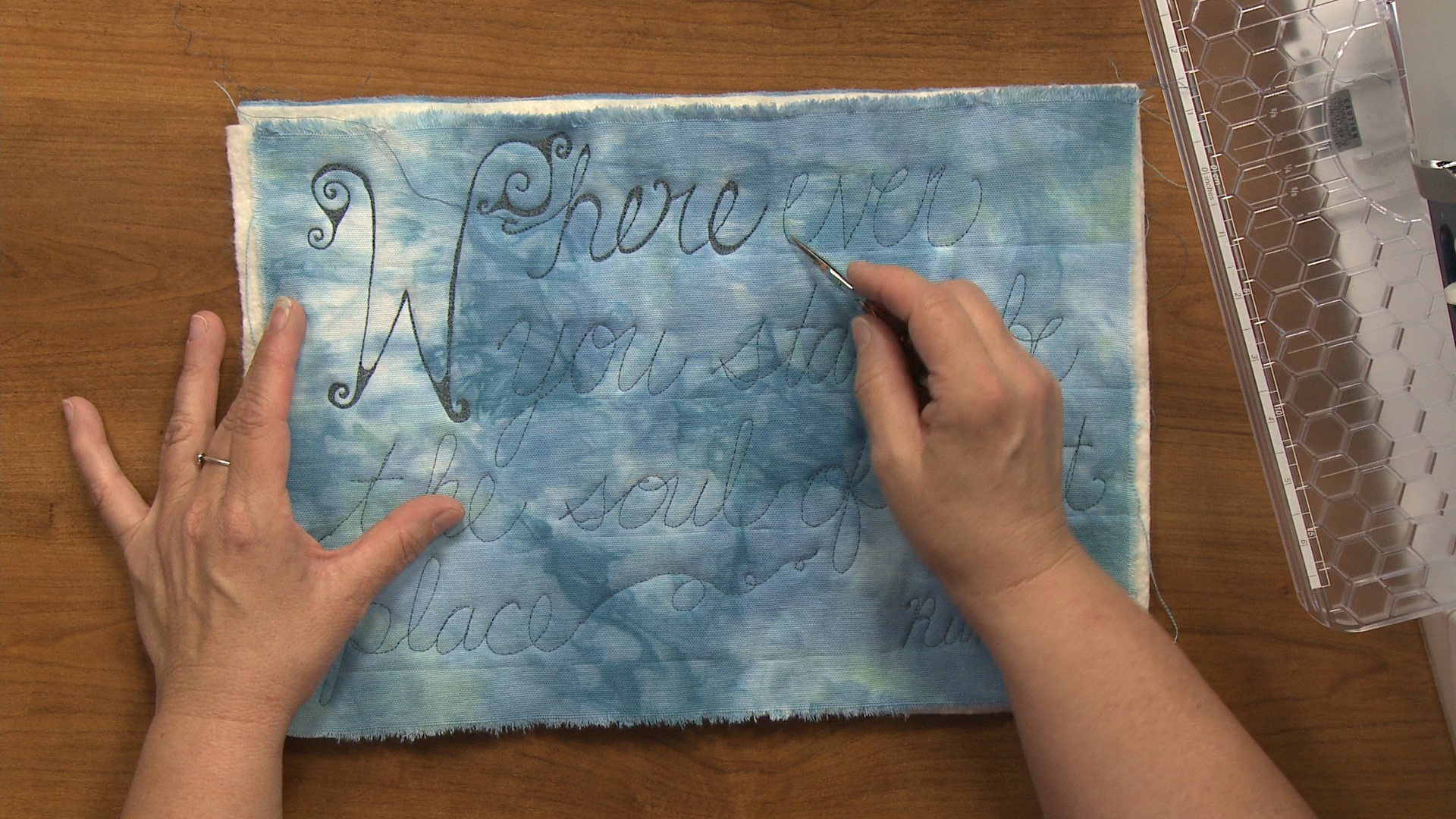 Session 5: Add Interest With Additional Passes, Thread Painting and Flourishes
16:12
Learn how easy and satisfying it can be to write in beautiful cursive or script on the surface of your quilts. Whether you simply want to sign your quilts in the stitching, tell your personal story or share your world view, writing on your quilts using easy to master, free motion stitching techniques will give you the opportunity to add very personal touches to your work.
In this class, quilt artist, Heather Thomas, will teach you:
How to determine the size, scale and spacing of your lettering.
How to quickly and easily determine how to fit your selected words on the surface of your quilt.
How to accomplish beautiful results using a four pass method that will yield "neat and tidy" results complete with tight edges, fancy little curls, areas of deep thread painting and lots more.
After stitching through this class with Heather, not only will you be able to write beautiful sentiments in the borders and body of your quilts, you'll be able to stitch out beautiful monograms too.
For any skill level and any stitcher who want to add more pizazz to their work. As a bonus you will also receive a PDF document with sample alphabet lettering for your next project using free motion script.
Heather Thomas
Heather is a mixed media fiber artist with a passion for color and a dedication to teaching. After a decade of making original yet traditional work, she began venturing out toward art quilting, embellishments, and mixed media work. With more than 12 years of studying and teaching color and design under her belt, she wrote her second book, A Fiber Artists' Guide to Color & Design, which came on the heels of her very popular first book, Fabric Embellishing: The Basics & Beyond. In 2011 Heather was a guest writer for Quilting Arts magazine with a multi-part feature on Free Style Machine Quilting. She also participates in group and individual instructional DVDs produced by the Creative Crafts Group. You can visit Heather's blog at heatherthomasblog.blogspot.com.
Bonus materials available after purchase
How do I know what the Class covers?
Do I have to be a Member of National Quilters Circle to purchase a Class?
How do I purchase a Class?
How do I access/view my Class?
Do I have to take the Class right away?
Is there a limit on the times I can view my Class?
Can I view a Class on my tablet device or mobile phone?
How do I get access to the Bonus Materials for the Class?
Can I print out Class details?
What are PDF downloads?
Are there any system requirements to view the Class video content?
Why do you need my email?
Can I get a refund if I don't like the Class?
How do I contact National Quilters Circle?
Purchase Class
Purchase class and add to your personal library with on-demand video access.
Enjoy on-demand video access to this content anytime, anywhere for the one-time cost below.
You won't lose access, with or without an active current Membership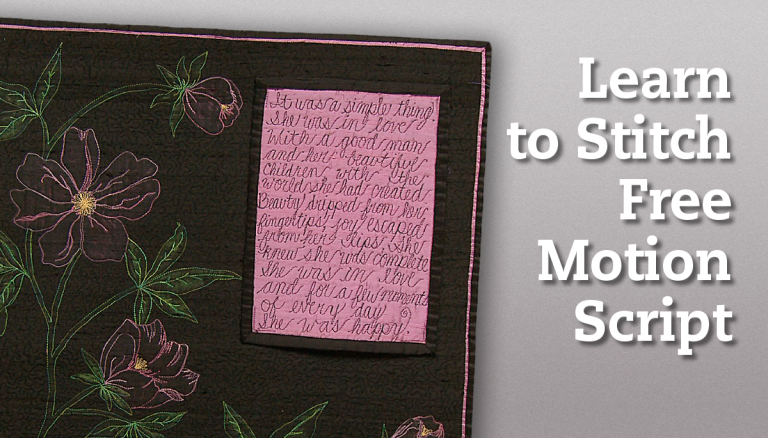 Learning to Stitch Free Motion Script
with Heather Thomas
Learning to Stitch Free Motion Script
Purchase this class for $39.99.