Half Square Triangle Quilt + DVD
Aurora Sisneros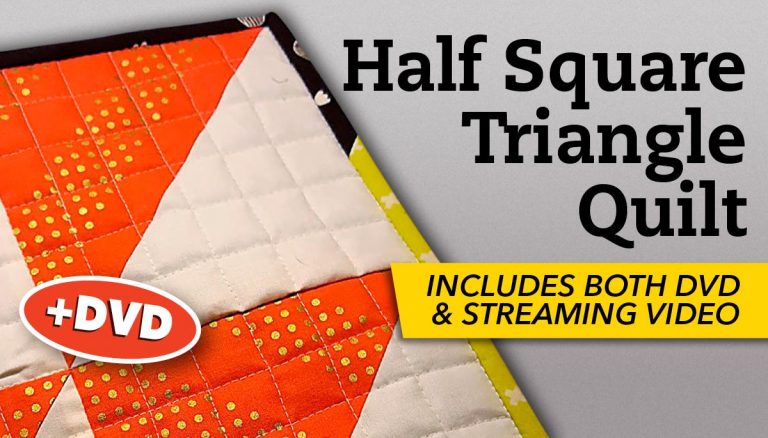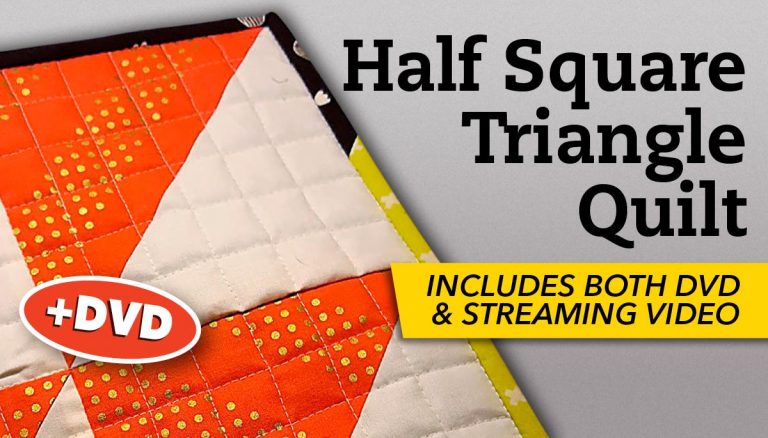 In-depth Instruction; over 94 mins
On-demand video access anytime
Bonus downloadable PDF resources
Access to class Q&A
Available for purchase: $14.99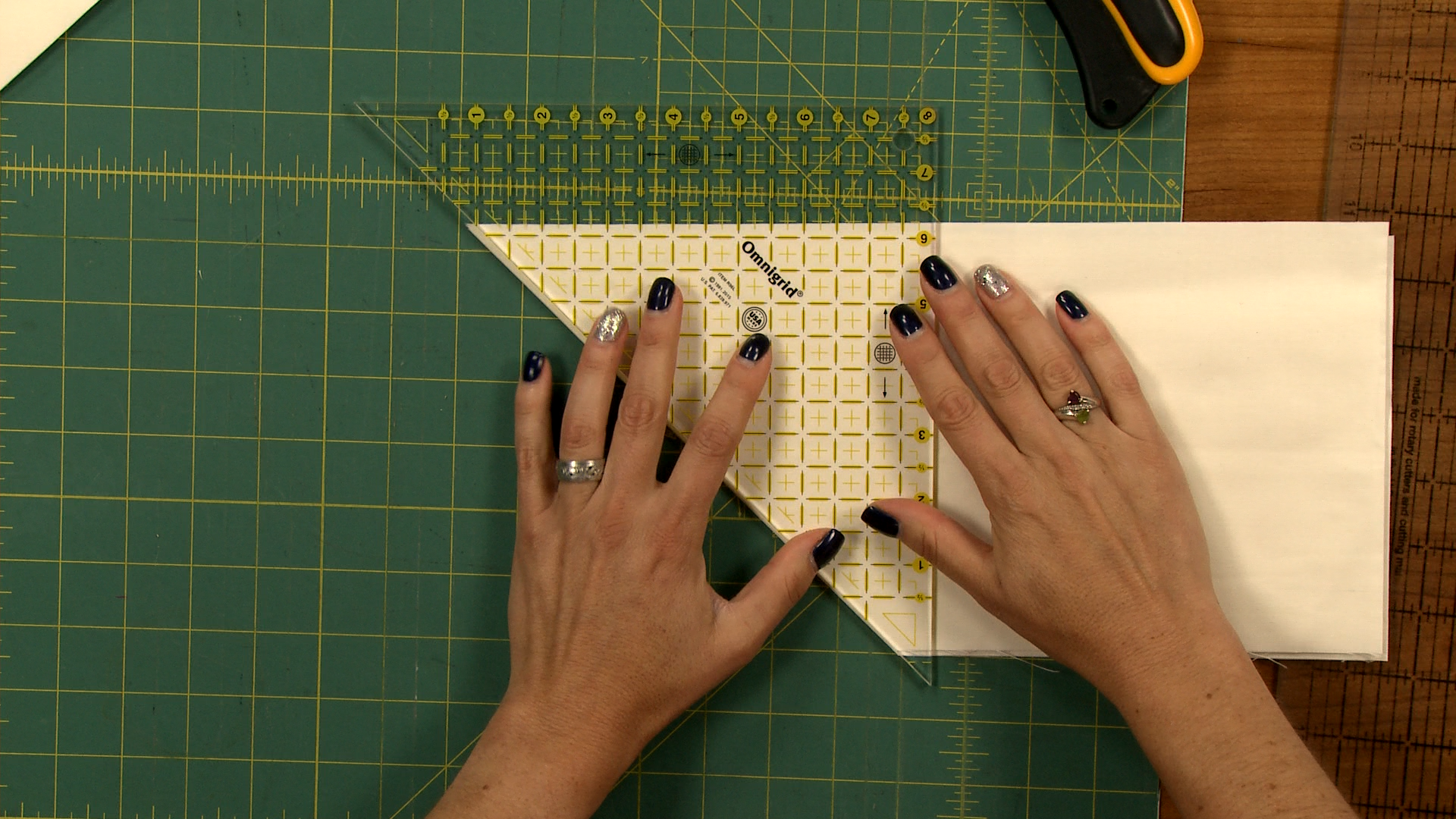 Session 1: Introduction & Cutting Triangles
9:19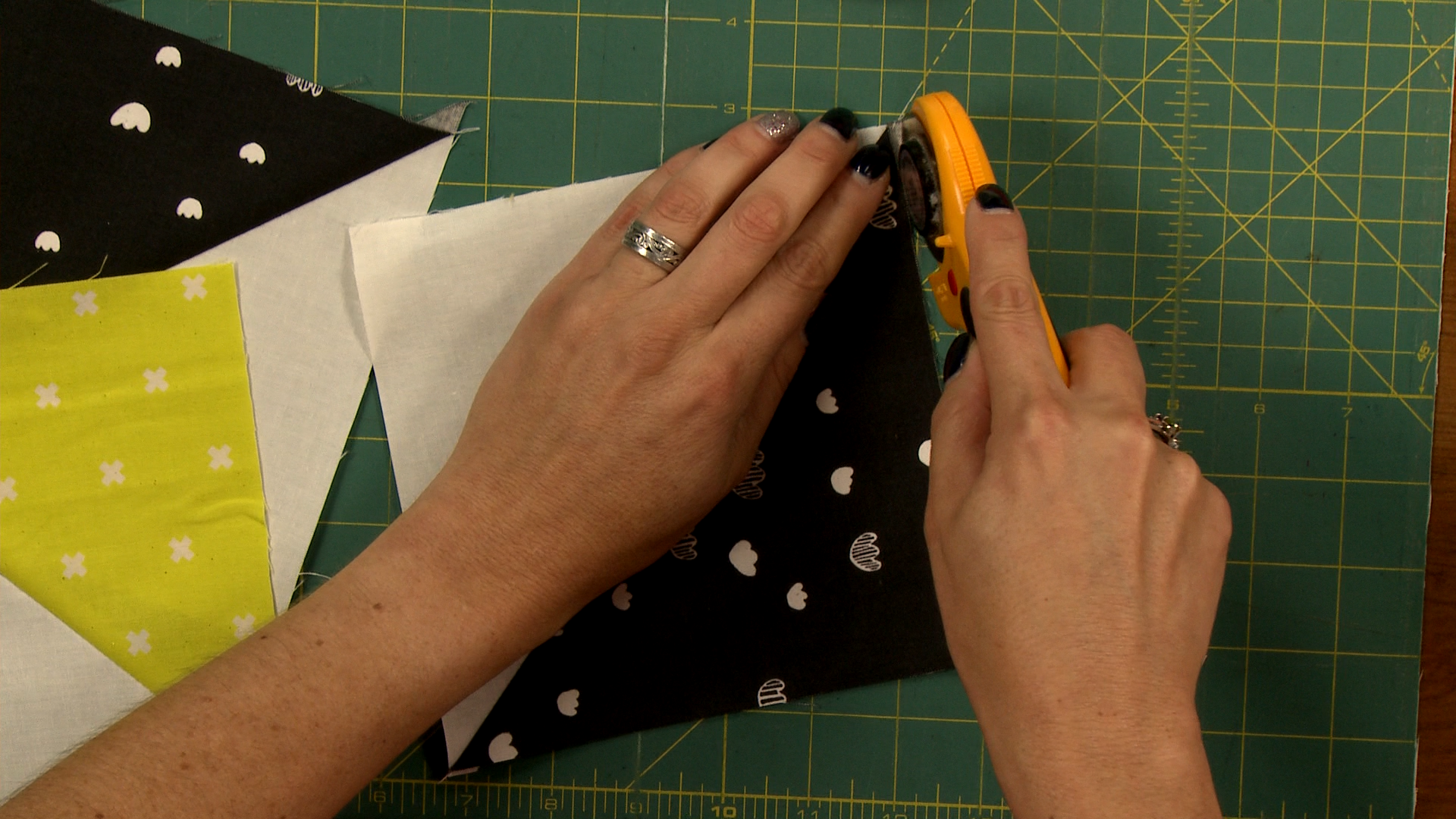 Session 2: Assemble & Iron the Blocks
8:21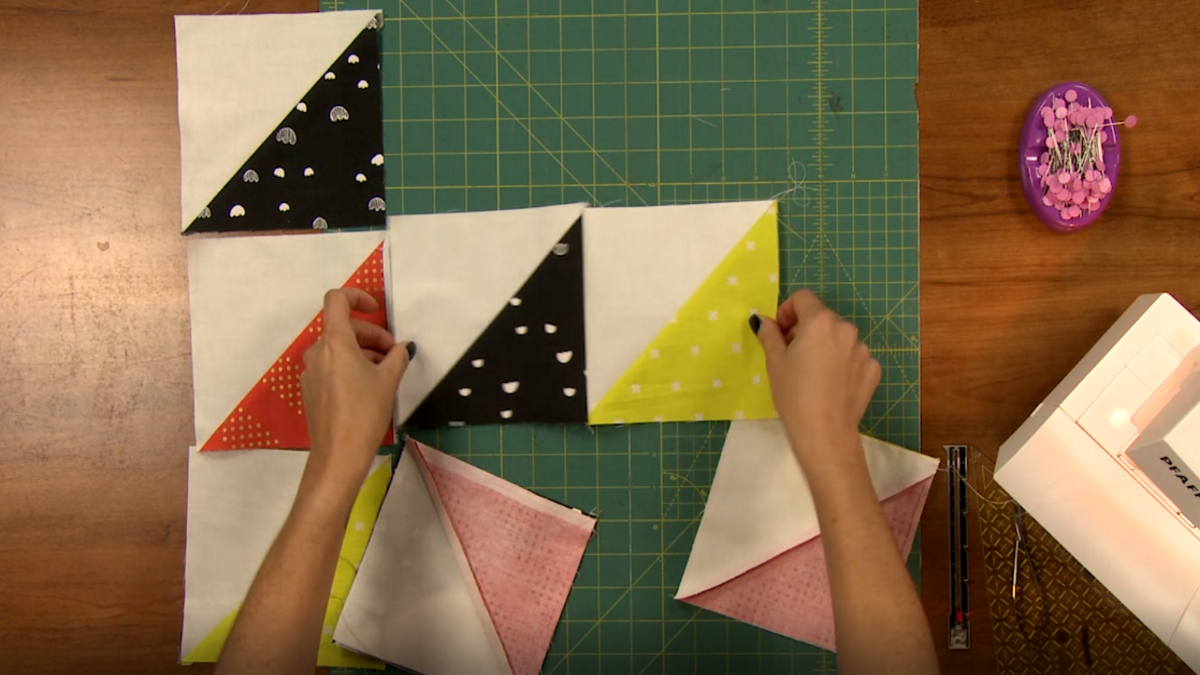 Session 3: Seam Allowance Trick
16:28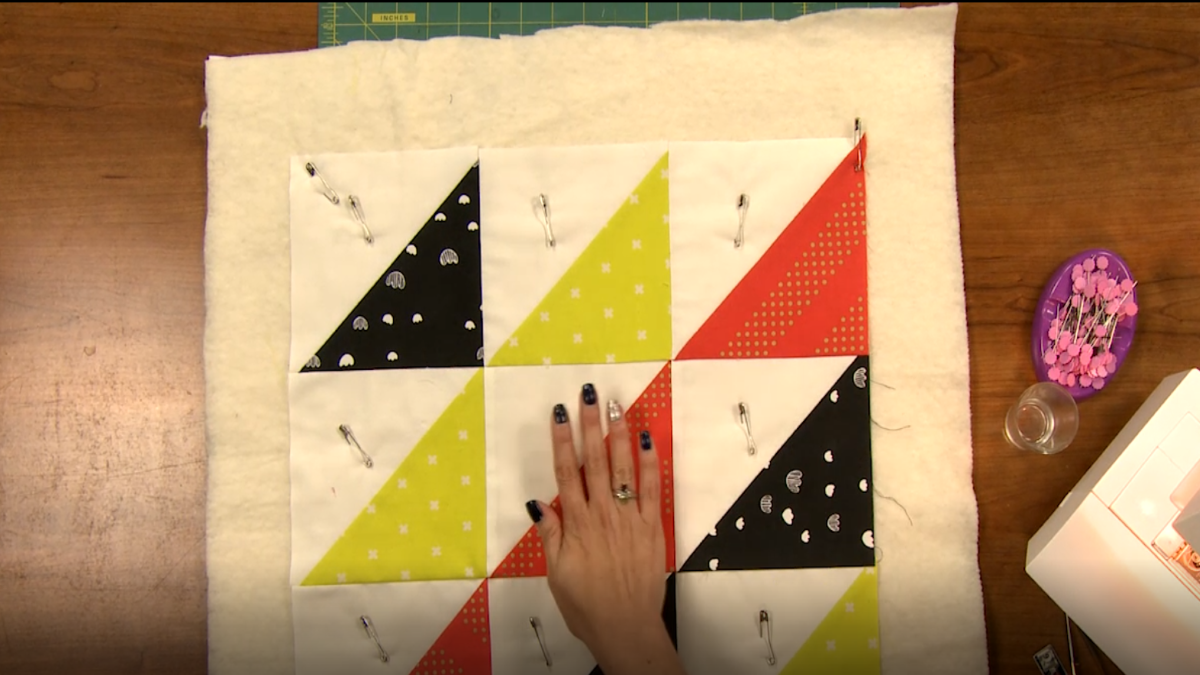 Session 4: Quilt Sandwich
15:14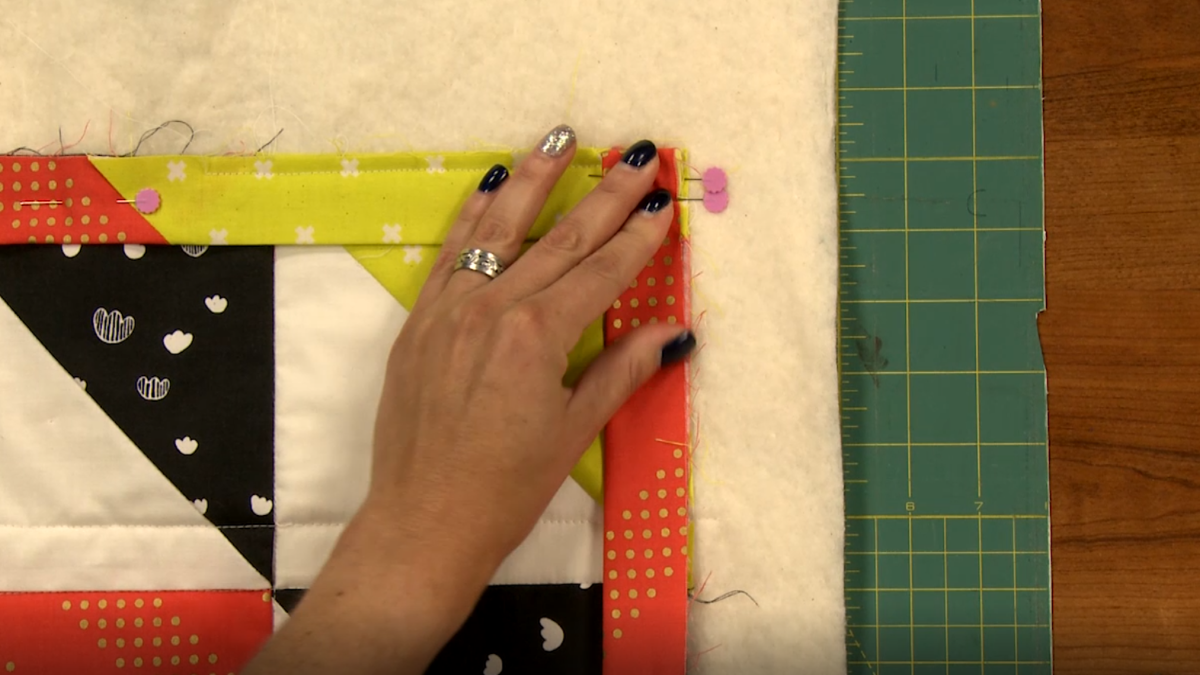 Session 5: Binding Time
32:09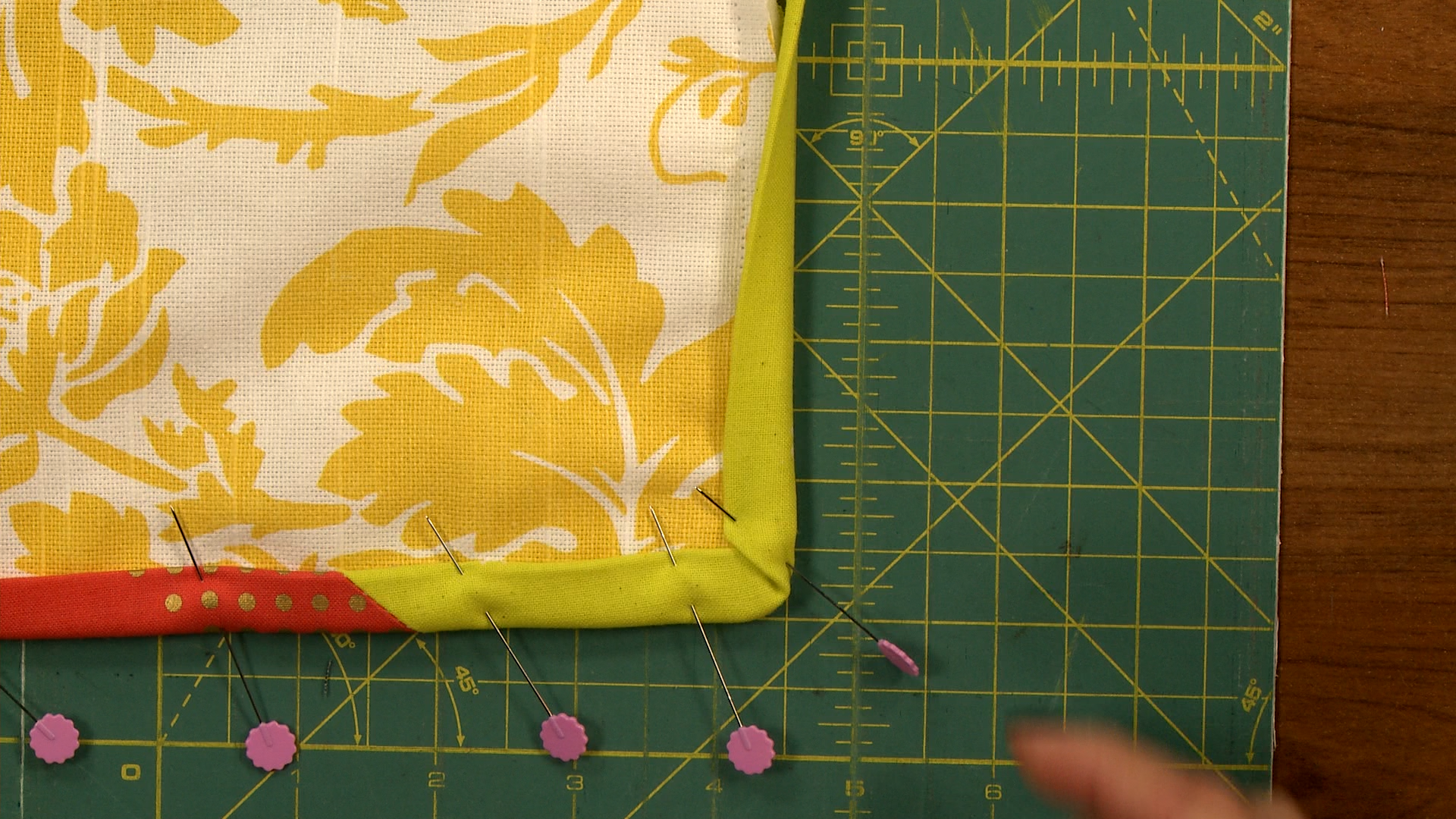 Session 6: The Final Stitch
12:11
What if all you needed was JUST ONE quilt block to make dozens of different quilts?
Welcome to the lesson that will teach you how to make the most versatile quilt block you've ever seen! Not only does this block give you multiple quilt layout options, but it is also quick and easy to make.
This class will show you how easy it is to make Half Square Triangle blocks using the right tools, such as a Half Square Triangle ruler, a quarter inch quilting foot, curved safety pins, clear rotary rulers, and more!
Once you've learned the secret to cutting these blocks in mass quantities, you can make them in different sizes and combinations to make and endless number of projects!
With this class you will also receive a step-by-step full quilt tutorial along with an article discussing the versatility of these quilts.
NOTE: You'll receive this Class video instruction in two forms: As on-demand streaming video (in your NQC Account); and as a physical DVD, mailed to you.
Aurora Sisneros
Aurora grew up around sewing, her mother is a master seamstress who got her into sewing at an early age, and in turn, she got her mother into knitting and crochet after discovering it to be a more portable addiction. After spending 15 years as an IT professional, she realized that many women with high-stress responsibilities — either in the workplace or in the home — need a hobby in order to de-stress. It is her drive to inspire and support women to find their creative side through sewing and crafting!
Bonus materials available after purchase
How do I know what the Class covers?
Do I have to be a Member of National Quilters Circle to purchase a Class?
How do I purchase a Class?
How do I access/view my Class?
Do I have to take the Class right away?
Is there a limit on the times I can view my Class?
Can I view a Class on my tablet device or mobile phone?
How do I get access to the Bonus Materials for the Class?
Can I print out Class details?
What are PDF downloads?
Are there any system requirements to view the Class video content?
Why do you need my email?
Can I get a refund if I don't like the Class?
How do I contact National Quilters Circle?
Purchase Class
Purchase class and add to your personal library with on-demand video access.
Enjoy on-demand video access to this content anytime, anywhere for the one-time cost below.
You won't lose access, with or without an active current Membership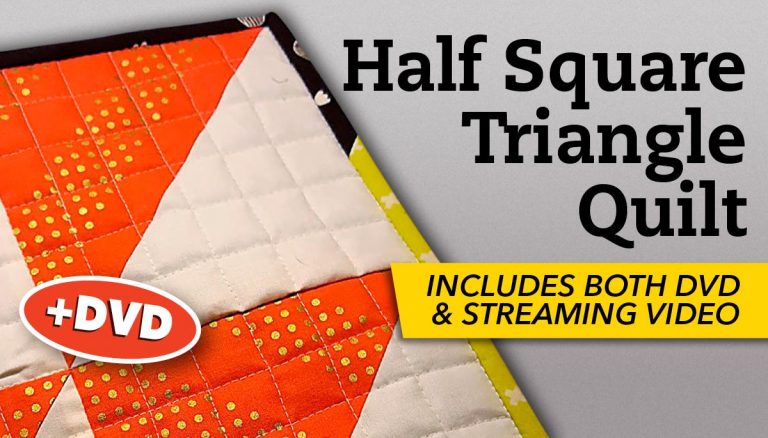 Half Square Triangle Quilt + DVD
with Aurora Sisneros
Half Square Triangle Quilt + DVD
Purchase this class for $14.99.