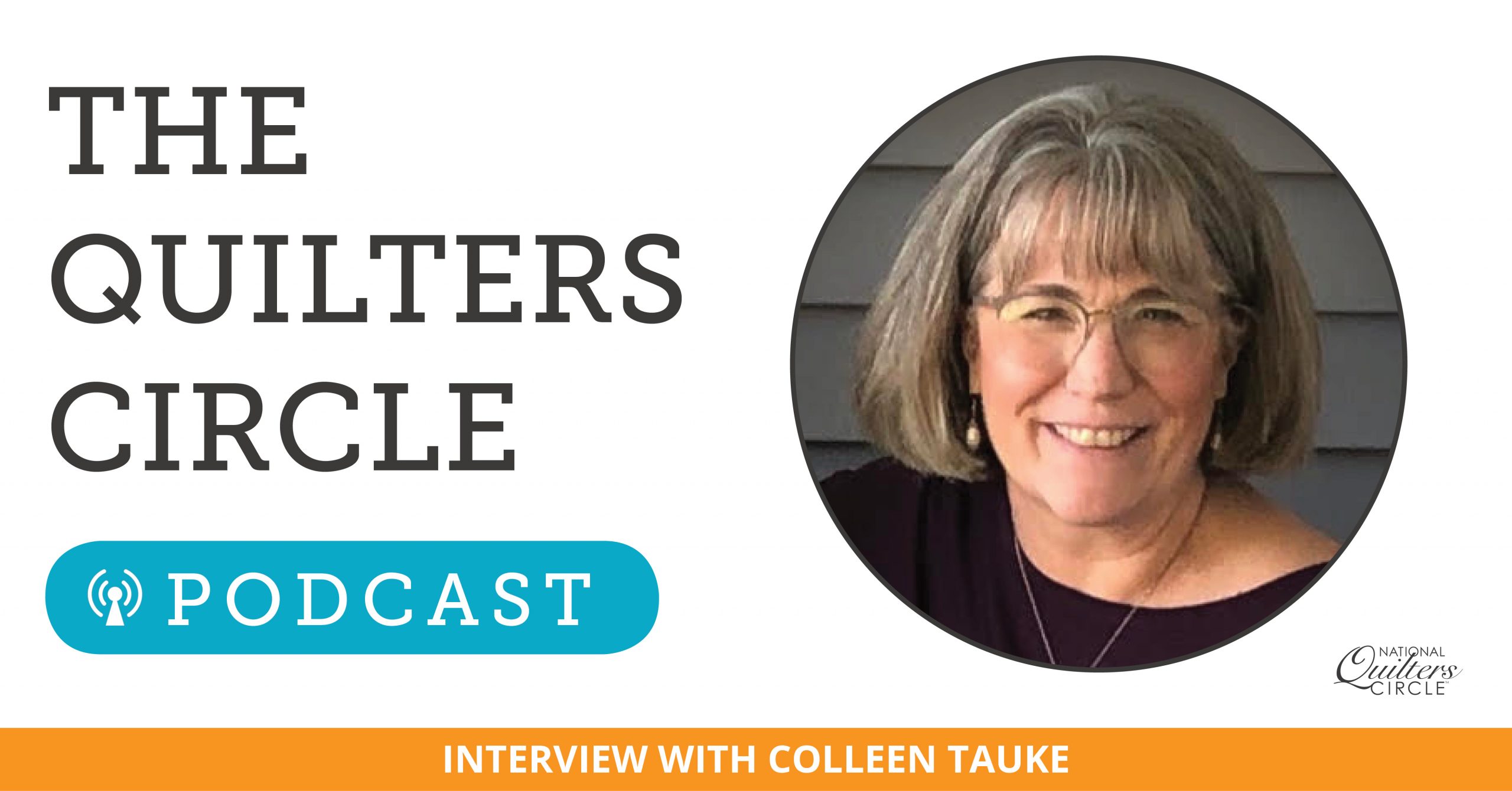 Colleen Tauke is a quilter, designer, and quilt educator with 40+ years of sewing experience, of those, the last 17 years have been centered around quilting.
Early in my quilting endeavors I was challenged to piece a quilt that seemed daunting – fussy cutting, y-seams, strip piecing, hourglass blocks, a pieced border, and appliqué – and that was all in ONE quilt – my first bed sized quilt, that would become a quilt shop sample and win a third place ribbon at the Iowa Sate Fair in the "my first quilt" division. I was hooked! Quilting has become more than a hobby, it is a passion that I enjoy sharing with beginners and seasoned quilters alike.
I joined the staff of Fons & Porter Love of Quilting magazine and PBS television in April of 2013 as the Sewing Specialist. I spent my days assisting the writing staff by testing pattern techniques, preparing teaching materials for Iowa Public Television tapings, answering customer questions and creating color option blocks for the magazine. Later, I was assigned the task of presenting techniques and tools in video format, 300+ videos later – when asked about a specific patchwork skill, my answer may be – I have a video for that:) I was also honored with the opportunity to be a guest instructor for Love of Quilting on three occasions teaching curved piecing, fussy cutting and y-seams along with a variety of templates. Many of my own quilt designs were published in various Fons & Porter magazines such as Easy Quilts and Quilting Quickly.
Presently, I work for a local quilt shop in central Iowa, teach classes, do pattern testing, color options and proof reading for American Patchwork and Quilting, longarm quilt for a variety of local quilters, and create custom quilts. Life is a puzzle – quilting surrounds us with beauty and comfort as we "piece" the shapes together. Happy Quilting!