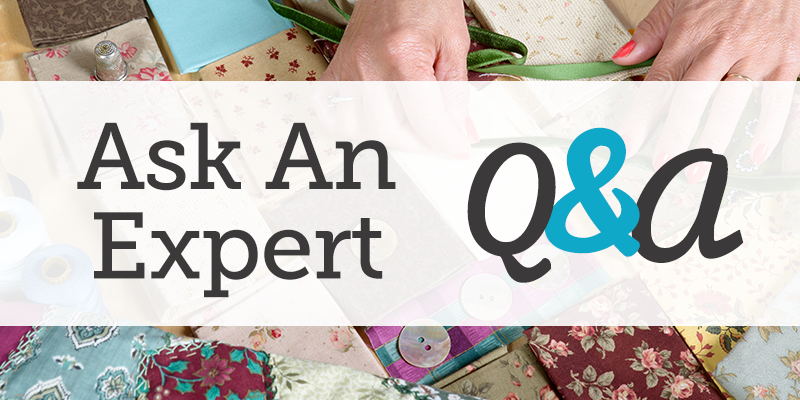 Hi, I just watched a video about selecting thread for your quilt. It mentions using a thread that matches the tone of your quilt. What does that mean? How do I go about choosing a tone?

Submitted via Facebook
By tones we mean the shade of color you are selecting for your quilt. Tones are colors that are dulled versions of the pure hue. For example instead of using a bright red, you would use a dull red like the color of old bricks. Or instead of using a bright blue, you would use a dull blue, like the color of a stormy sky. Tones are less noticeable and thus blend nicely into your design.
To learn more about color, you can check out my book: A Fiber Artist's Guide to Color & Design.
Hope this helps!
Heather
Related Video: Choosing the Perfect Thread Color for Your Quilt Design
Do you have a quilting question you'd like answered by an expert? Email your question to editor@nationalquilterscircle.com or reach out to us on Facebook.
Please note: questions may be edited for clarity and relevance.