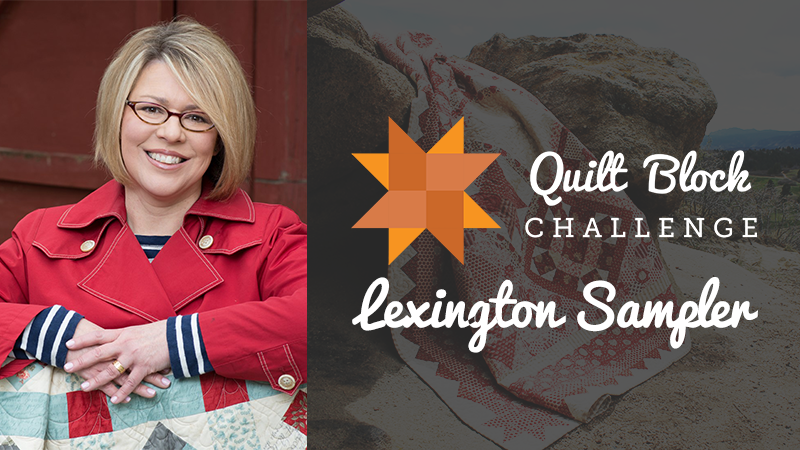 Welcome, Quilters!
It is such a pleasure to have this opportunity to meet all of you! My name is Susan Guzman and I will be your host for the new National Quilters Circle 9-Week Block Challenge beginning this month on May 24th.
The challenge will work a bit differently than it has in the past. You will have a choice of making either a large throw size quilt, with a finished size of 68 ½" square, or a bed size quilt, with a finished size of 88 ½" square. There will be a bonus block for the center of the quilt if you wish to make it. If you choose to make the throw size quilt, your challenge will end in Week 8. If you choose to make the bed size quilt, your challenge will end in Week 9.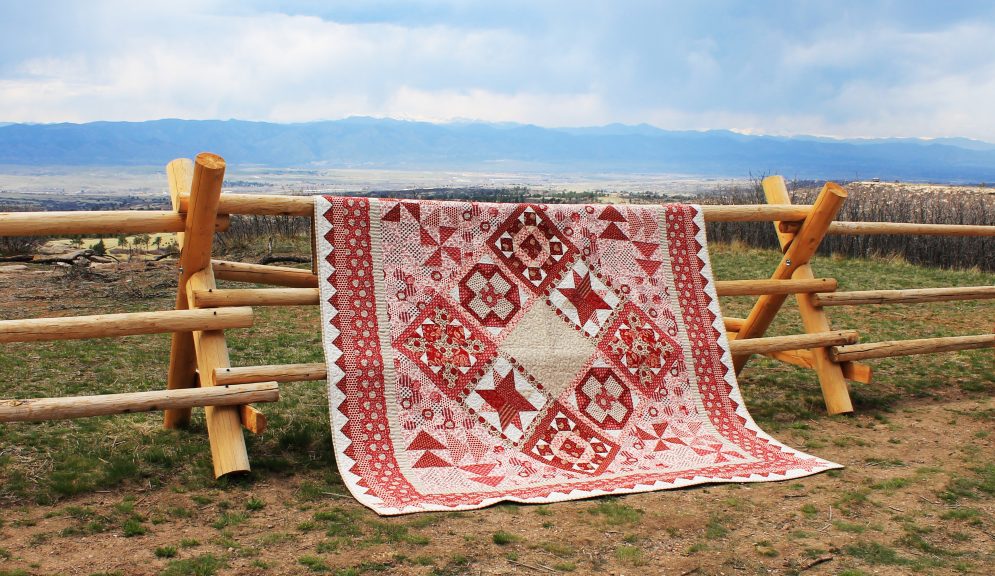 I've named the quilt Lexington Sampler after a group of ladies who became so special to me while living in Lexington, South Carolina. I don't believe they realized how much they touched my life when my husband and I moved there, not knowing a soul. When I met Lynn, she immediately brought me into her fold and began by inviting me to her home to sew with all of her friends. You see, working from home didn't allow me the opportunity to meet many people, so having the ability to get to know local quilters and get to know them on a personal level (…and so quickly!), was priceless.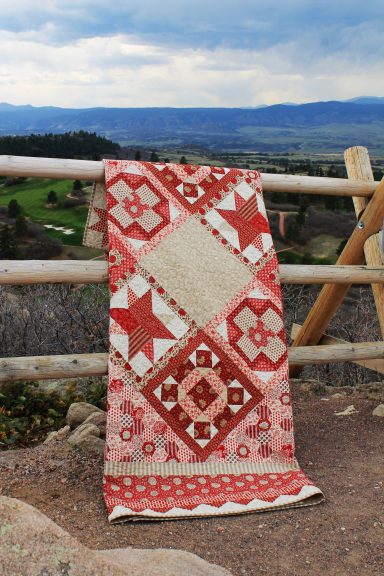 Early on, too, I met Linda through our local quilt shop owner. In addition to becoming my quilter, she became a close friend and my walking buddy. It also happened that she was a part of the group of ladies I became close with. My new friends rotated among all of their homes and each person made their day unique and special; time for sewing, providing refreshments, and taking time to put together a delicious lunch. I have such meaningful memories from the times we all spent together, and each one of those ladies hold a special place in my heart.
The Lexington Sampler on-point center design represents the close-knit community of quilters that brought such light into my life. The blocks we'll be making are two of the same each week and represent the kindred spirit I felt with each of the ladies, one-on-one. The pretty ghost blocks in the corners represent those ladies that were so kind to me at guild meetings that I didn't have the chance to get to know better, but who still mean so much to me by sharing their smiles, their kindness, and their hospitality, of which I cherish to this day.
During the weeks ahead, you will be provided with all of the support needed to complete your quilt top. I'll host weekly videos on the Facebook NQC Block Challenge Group page to offer tips and tricks on making the quilt along the way. Be sure to watch the videos for that extra support. I'll talk about things, such as: Working with directional fabrics, the importance of pinning and pressing, working with bias cuts, and choosing the right fabrics for your project.
I'm so thrilled to go through this journey with you and I hope it will be as fun for you as it was for me in creating it!