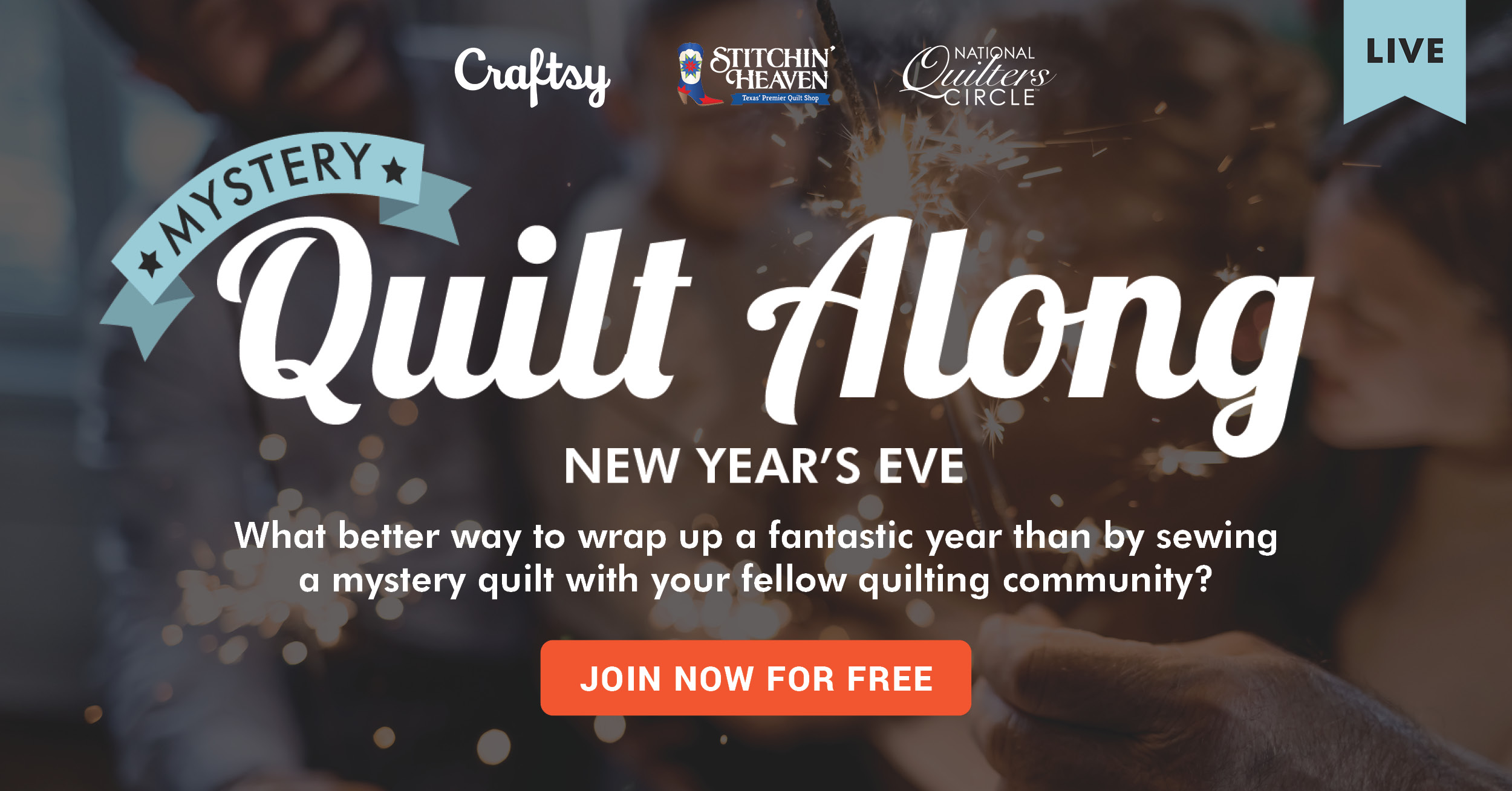 National Quilters Circle is excited to partner with Stitchin' Heaven and Craftsy to bring you a Mystery Quilt Along! Sign up now for the fabric requirements and wait for the mystery reveal during our NYE LIVE Quilt-Along!
Before the day comes, we thought we'd catch up with Stitchin' Heaven's founder, Deb Luttrell. Read a little about Deb below to learn about how she started Texas' premiere quilt shop!
1. Tell me about your background.
I am a quilter that has a passion for business. When I opened Stitchin' Heaven in 1996, I had made a quilt. Yes, a quilt. I had worked in corporate America for 20 years, having been involved in some significant quality initiatives. I realized I had never had the chance to spend a summer with my 12-year-old son, Clay. After being refused a summer off to spend with him, I did the next most logical thing and quit. Our family then moved to the country to raise emus. Fortunately, the emus didn't happen, but quilting did as I opened my store in the tiny country town in east Texas with a population of 1895.
2. How long have you been quilting, and who taught you how to quilt?
I started quilting in 1994 after watching my 65-year-old aunt make beautiful king-size quilts. She used a sewing machine but not a rotary cutter, so everything was cut using scissors. She was, without a doubt, my inspiration. I learned to piece after taking a beginning quilting class from my local quilt shop.
3. What was your first quilting project?
Eleanor Burns Log Cabin, of course!
4. When did you decide you wanted to start your own quilt shop?
While in corporate America, I learned to quilt and often thought about how great it would be to own a store myself. When we moved to the country, I started to pursue this dream.
5. Tell us about your Block of the Month Program!
Oh wow. Our Block of the Month programs began way back in 2000 before anyone got on the BOM bandwagon. Now we are one of the world's largest providers of BOM programs. Our service is unique because we do everything, we can to satisfy the customer with our 100% Happiness Guarantee. We have a Facebook group for every one of our programs. If someone cuts a piece wrong, we will replace it free of charge and pay for the shipping. When someone completes 12 programs with us, they get the following program free (a $400 value). We provide some 80+ options in programs, so there is something for everyone. We include backing fabric with almost every program. These and other features are provided to the customer at a reasonable cost which is why everyone loves Block of the Month programs from Stitchin' Heaven!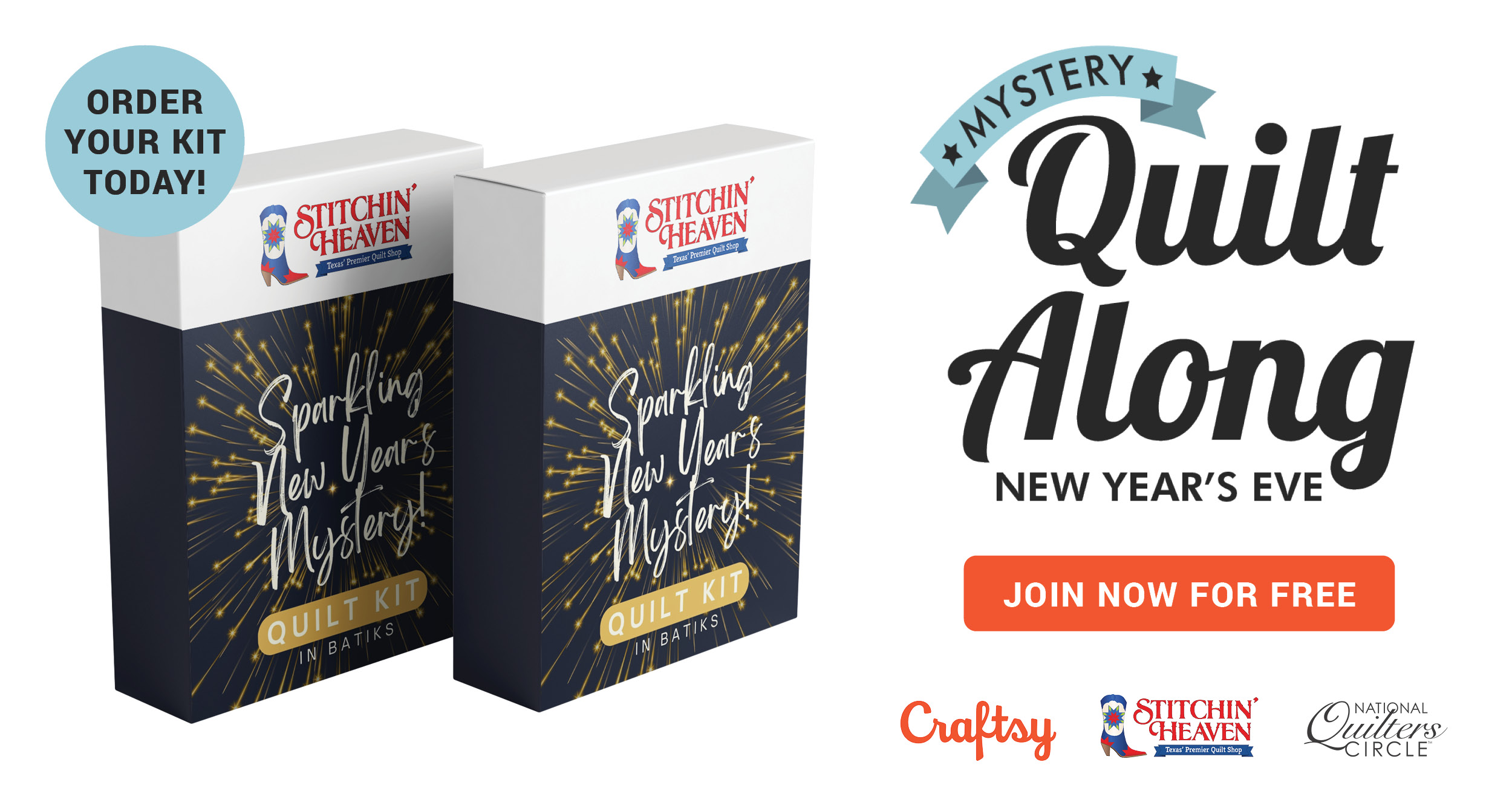 6. Tell us about your quilting cruises!
Our quilting cruise division was born in 2009 when a customer came into my office with a brochure from a quilting cruise she had just been on. "Debby, you need to do this for us!" she said. I always listen to my customers, so I offered our first quilting cruise the following year. And as they say, the rest is history. We grew from that one cruise in 2010 to providing 18 cruises each year in 2023. We have over 100 veteran instructors on our faculty who are all world-class teachers and designers. We cruise from all of the domestic ports and go to the Caribbean, Canada, Hawaii, Alaska, Panama, and Mexico. Our first-ever Mediterranean cruise will take place in 2023. Thousands of avid quilters have been with us onboard Royal Caribbean Cruise Lines, and many cruise multiple times each year. We are proud of our Cruise Division as it is first class. As it was in the beginning, we have become what we are by listening to our customers. It never fails us.
Speaking of cruises, if you sign up for our Mystery Quilt Along and tune in during the LIVE stream, you'll get a chance to win a free cruise! Sign up now to get started and join us on New Year's Eve!

Related article from Craftsy: Mystery Quilt Along with Stitchin' Heaven and National Quilters Circle