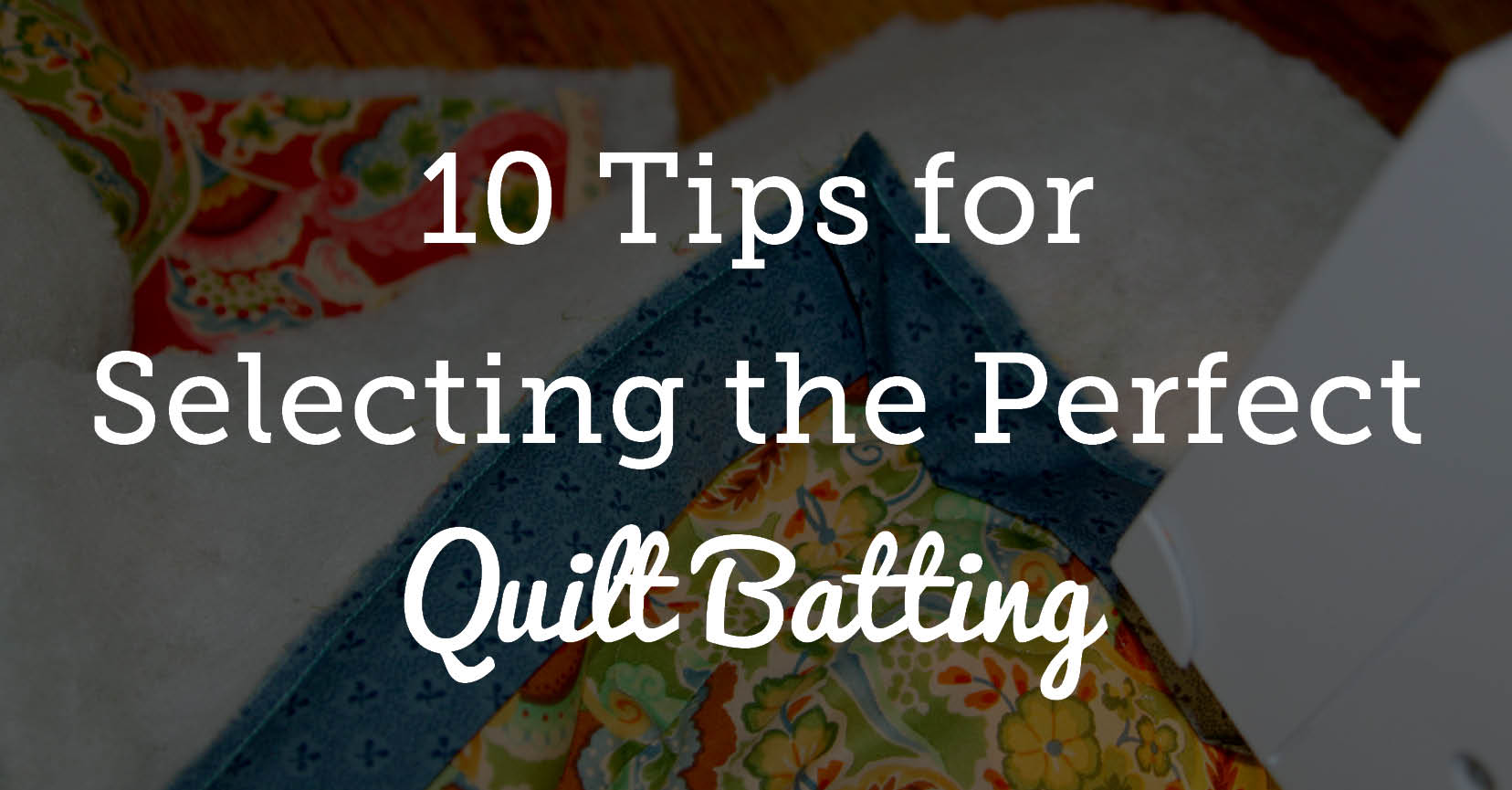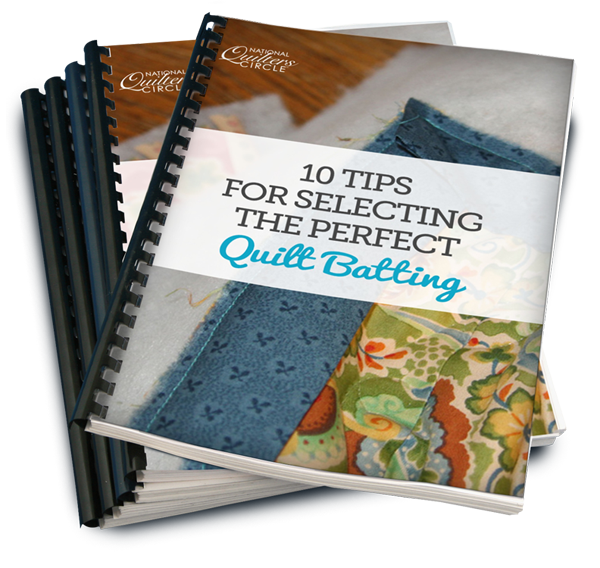 Your quilt batting plays a huge role in its finished appearance. It's also a big factor in how easily your quilt runs through the machine or how easy or difficult it is to hand-quilt. After all the hard work you've put into piecing your quilt top, choosing the right batting is vital. Luckily, our new downloadable guide, "10 Tips for Selecting the Perfect Quilt Batting," walks you through the selection process from start to finish.
Quilt Batting Tips
Are you crafting a lightweight summer coverlet that will never see winter use? If so, you should know that the fiber content of your batting affects how warm your finished project will be. Batting can be crafted from several types of fiber, including cotton, polyester, wool, and silk. And each has its own characteristics.
Loft is another factor to keep in mind. High-loft batting is great for tied quilts and for giving your project the poufy feel of a comforter. If you're planning to machine quilt your project, however, high-loft batting can make sewing a challenge. Even the color of your batting plays a role in its finished appearance. If you're using dark fabrics and a dark backing, a dark batting gives you several distinct advantages over its white counterparts. Learn about all this in more in this new quilting guide. Click the button below to download your free copy! Happy quilting!

33

Responses to "Free Guide: 10 Tips for Selecting the Perfect Quilt Batting"